If you're a dedicated tent camper, Wyoming is waiting for you with open arms. As one of America's premier destinations for tent camping, Wyoming is home to two of the nation's greatest landmark national parks — Yellowstone and Grand Teton — plus mind-boggling scenery filled with mountain ranges, sagebrush plains, whitewater rivers, and crystalline mountain lakes. Even if you think you've seen it all, Wyoming will have a surprise or two up its sleeve that will knock your socks off.
Where Can You Go Tent Camping in Wyoming?
The good news is, you can go tent camping in just about any Wyoming campsite, except for RV resorts that are specifically built solely for RV and van camping. Here's a look at where you can camp, and an honest assessment of what you can expect to find there:
Privately Owned Campgrounds
Privately owned campgrounds are a "best of both worlds" option for folks who love to go camping but prefer not to sacrifice too many basic comforts. One of the best things about privately-owned campgrounds is they're usually situated near Wyoming's most popular landmarks. This enables you to have a personal, interactive nature experience as much as you want, while enjoying civilization in the form of hot showers, restrooms, full electric hookups, and Wi-Fi, plus parks for the dogs and playgrounds for the kiddies, and maybe even an ice cream stand, if you're lucky.
State and National Parks
Wyoming is home to seven national parks and 12 state parks, all boasting an abundance of campsites located near hiking and biking trails and water recreation areas. These sites typically have plenty of tent-only areas that you can reserve ahead of time — but act fast because they book quickly during high season.
Wyoming's camping reservation season lasts from May 1 through September 30. You can book six months in advance for national park campsites, and 120 days (133 days for non-Wyoming residents) for state park sites.
Public Lands and Free Camping
With 18.4 million acres of public land, Wyoming is a haven for mountaineers and wild campers (and just to be clear, the term "wild campers" refers to camping in the wild, not the way you choose to behave). Many of these public land areas are open to campers free of charge, while others charge a minimal fee. However, be prepared to rough it because there aren't any amenities (which is code for "no toilets). But you'll get to enjoy a Back to Nature Experience under mountain cliffs and star-studded skies.  
You can click here for a list of Wyoming's state park campsites, or click here for a list of national park campsites. And if this whets your appetite for tent camping in Wyoming, be sure to visit BookOutdoors and join the waitlist for Wyoming's best tent campsites!
Best Tent Camping Sites in Wyoming
Jenny Lake (Grand Teton)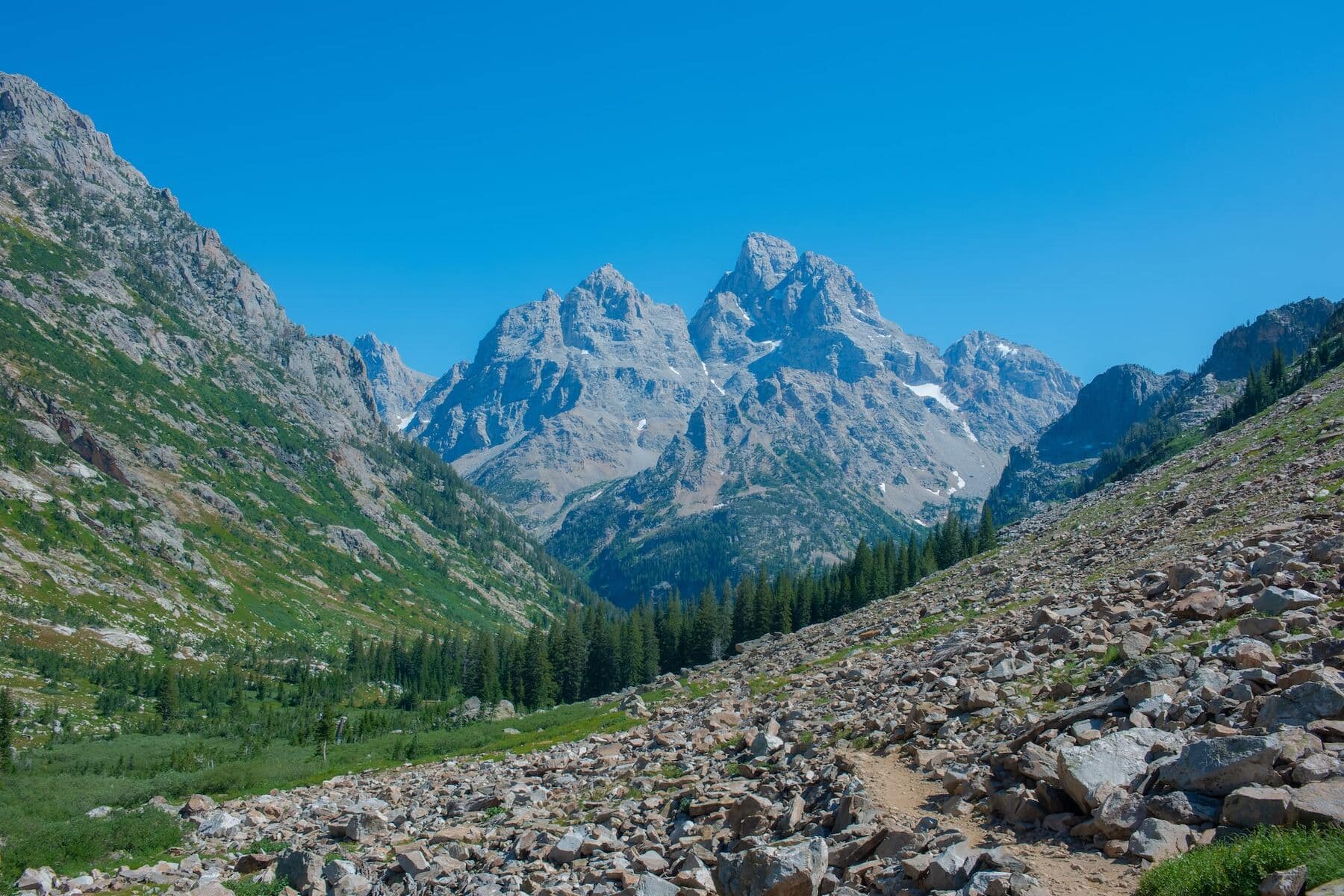 Magnificent Jenny Lake Campground is a seasonal favorite for campers seeking a respite from sites crowded with RVs, vans, and other noisy vehicles. There's a pristine lake, majestic mountains, and wide-open skies — but be prepared to share some space and make lots of new friends, because there are also 61 tent-only campsites that can fill up pretty quickly.  
Horseshoe Bend Campground
Located near Lovell, Horseshoe Bend Campground offers 68 sites on an expansive sagebrush plain surrounded by dramatic red-rock cliffs. It's open to tent campers as well as van and RV camping. However, try to show up early, because campsites are only available on a first-come, first-served basis, and can be as hard to get as a parking space in Manhattan, so if you snooze, you lose. 
Campbell Creek Campground (Medicine Bow)
If you love wildlife, you'll want to stay at Campbell Creek Campground in the Laramie Mountains near Glenrock. This tiny forest campsite is a prime viewing area for elk, deer, beaver, marmots, owls, bats, and other critters. However, just because you want to see them, don't assume that these woodland creatures want to see you because here's a hint: they don't. So keep your distance.
Slough Creek (Yellowstone)
With 16 campsites, Slough Creek fills up fast; but it's worth arriving early for a spot because the views are gorgeous. You can pitch your tent along Slough Creek, where you can experience dense forests and grand mountain peaks so close, you'll think you can touch them. It's also a fantastic place for wildlife viewing, and a favorite spot for bears and wolves. Pro tip: Bring bear spray because Wyoming is Bear Country, and we're not talking about the football team.
And once you're ready to plan your trip, don't forget to visit BookOutdoors to discover America's best campgrounds!
When to Go Tent Camping in Wyoming
Anytime would be a great time to go tent camping in Wyoming if it weren't for the weather. Because of Wyoming's high elevations, mountain passes are often closed until late spring, and may only stay open for three or four months each year. Even in the summer, be prepared for the weather to turn on a dime, especially if you're camping at higher elevations. To be honest, now that you know about the weather, you know exactly why Wyoming's camping season only runs from May through September — but for those four months, it can be glorious. 
Packing Tips for Tent Camping in Wyoming
Bring lots of warm insulating layers, not only in your clothing but also in your bedding, because nights can get cold year-round. And with lots of layers, you can put on or shed clothing as needed, without running the risk of getting arrested for public indecency.

This high up, the sun can be treacherous, so bring sunglasses, sun hats, and plenty of sunscreen.

Wyoming gets lots of afternoon showers, so rain gear is a must.

Bring lots of water, because the air is dry at these elevations, and in some campsites, potable water may not be available. Convenience stores aren't that abundant in these parts either, so bring extra food, too.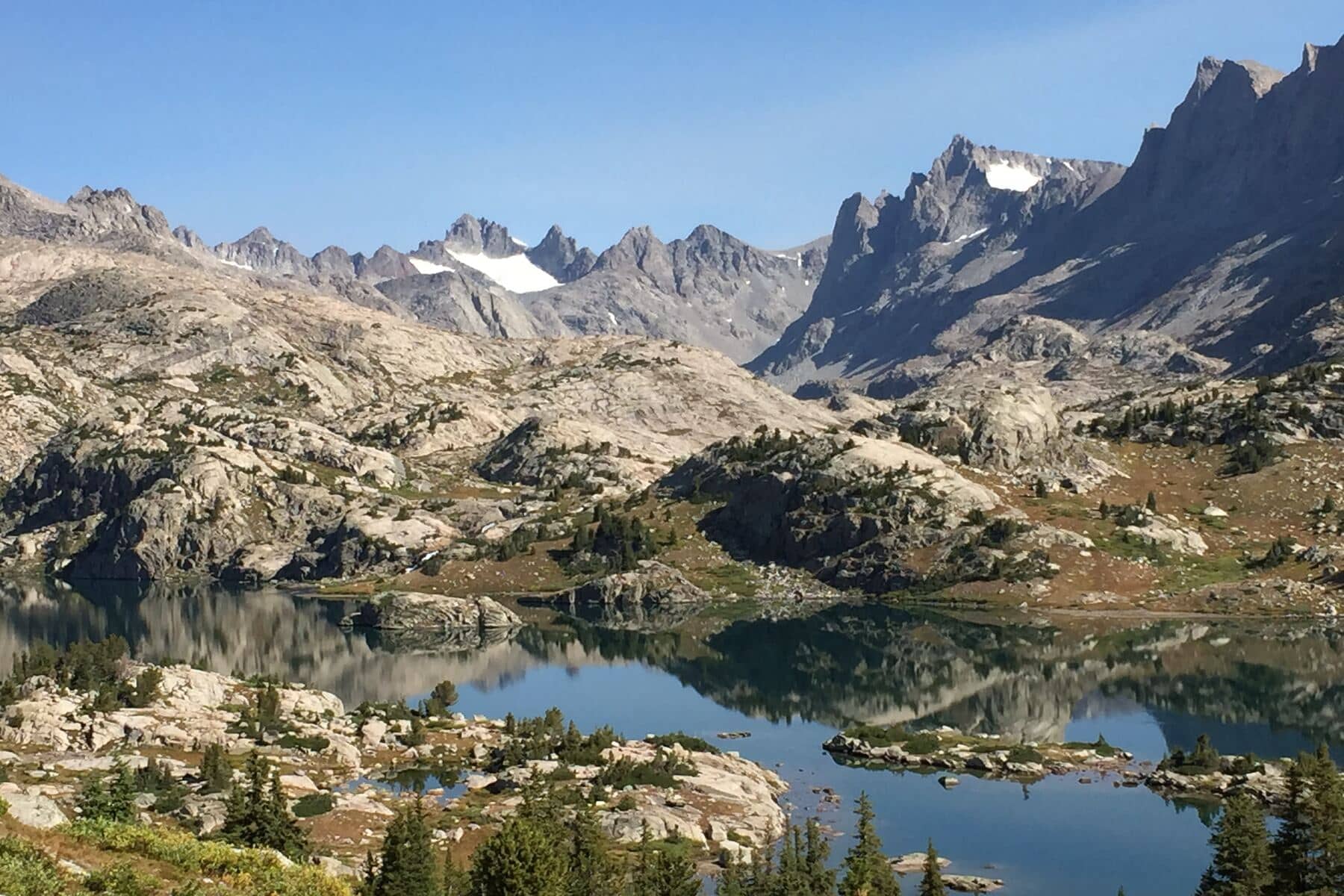 Essential Tips for Tent Camping in Wyoming
You'll need a fishing permit in Wyoming, so

visit this site

for more information.

Altitude sickness is extremely common in Wyoming, so head for lower areas if you start getting dizzy or nauseous. If symptoms continue, get medical help. And drink lots of water — it helps your body adjust to the high altitude.

Wherever you decide to tent camp, you'll be in the backyard of some woodland creature. Don't leave food or trash out, and be sure to keep your distance — and by that, we mean a very long distance! Bring a zoom lens for photos, and don't interact with wild animals in any way. Otherwise, your planned vacation photos of friendly critters may turn out to be friendly doctors and nurses as they try to piece you back together again.
Tent camping in Wyoming is one of the best ways to have an up-close and personal experience with the natural wonders of this splendid state. And if you're looking for the best campsites in Wyoming, be sure to visit BookOutdoors and join the waitlist so you can book the camping vacation of your dreams!