Are you planning your first ever RV trip, full of excitement with visions of s'mores dancing 'round your head? Perhaps you're a veteran of the open road, a walking national park guide who can back a 30-foot trailer into a tight campsite without breaking a sweat. No matter where you fall in this spectrum of RV enthusiasts, renting an RV is nearly always the most logical way to make your next vacation a reality. Let's get real – your neighbors are never going to respond to all those hints that you'd love to borrow their RV for a weekend.
So, renting it is! Where to start? There are many things to know before renting a camper, and even before you start browsing online. Start the planning process early, be prepared to invest some time looking at all the options, and always read the small print before signing that rental agreement.
Getting Ready to Rent an RV
If you're new to RVing, or want to explore all possible RV models in one convenient place, it's a great idea to attend an RV show in your local area. These are large, multi-day events held nationwide throughout the year. Shows are generally geared toward potential buyers, but they are also unrivaled opportunities for future renters to tour RV models, learn about the latest technology and get tons of advice from RV experts.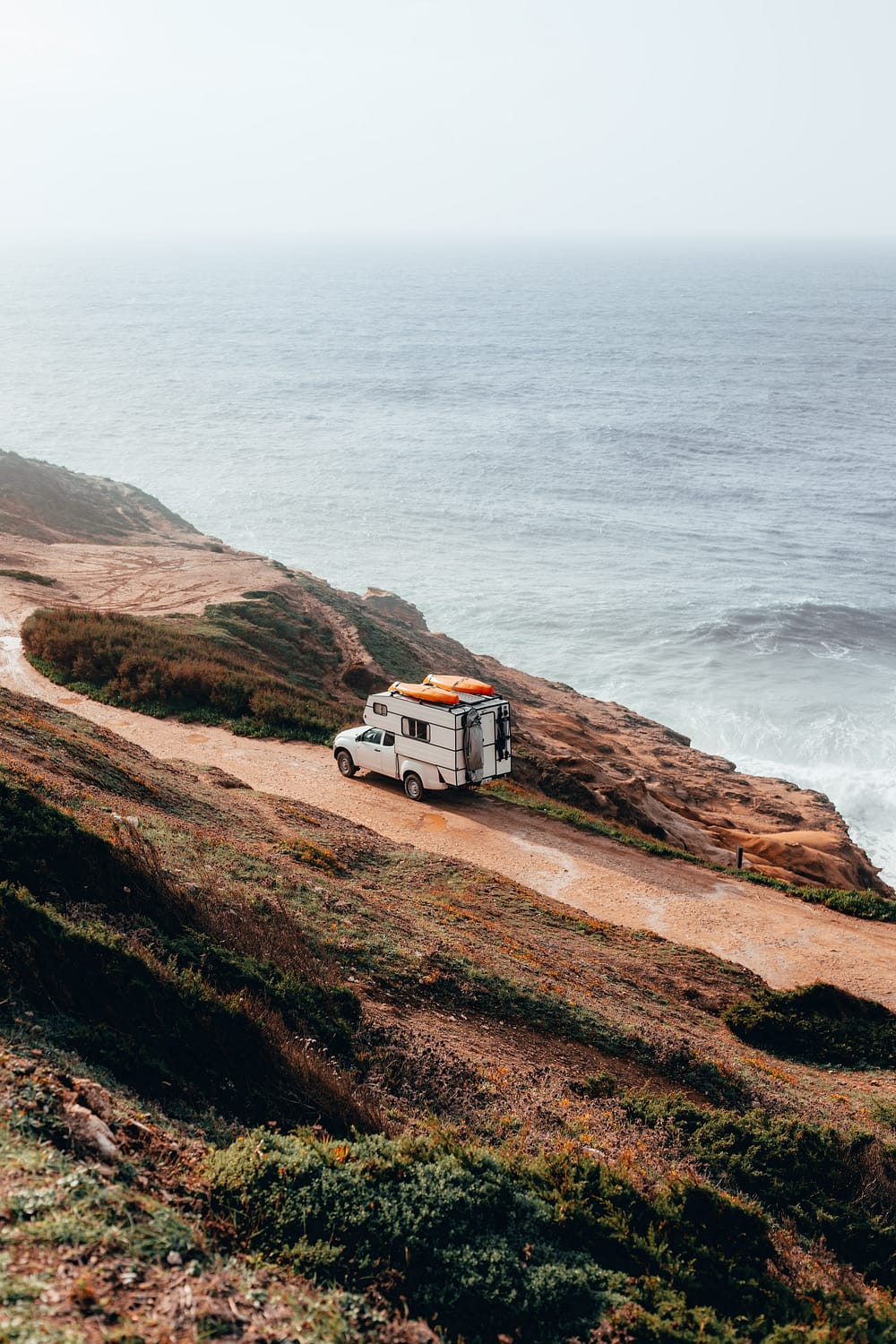 Where to Find RV Rentals
If you have an RV rental location in the neighborhood, you might start the process by visiting for a tour of the vehicles. This is a great way to get the most accurate impressions of the vehicle options possible and ask plenty of questions. Just don't commit to anything before going home to research other options online.
For most potential renters, finding RVs starts on the internet. You can combine this with a visit to a physical location, when possible, but company websites contain all the information you need to get started and even complete the entire booking process.
Rental companies fall into three broad categories: peer-to-peer, national companies, and independent local companies. Browse sites covering all three categories for the most comprehensive overview of your options.
Tip: While you're browsing, sign up for newsletters and you might receive discounts or promotional offers in your inbox.
National Rental Companies
A handful of RV rental companies are nationwide chains that probably sound familiar to anyone interested in RV camping. The major advantage of renting through these companies is a sense of trustworthiness, given their reputations, wide networks, and decades in business. Others are the option to visit a physical location for a tour, and also the option for one-way rentals. A drawback is a relatively limited range of available types of RV.
The two best-known national rental companies are Cruise America, (and Cruise Canada), which has rental centers in 33 states and five Canadian provinces; and El Monte RV, which operates in 11 states plus Japan. Cruise America offers four models of Class C RV as well as truck campers. El Monte RV has Class A and Class C RVs, all of which are pet-friendly.
Independent Rental Companies
Independent rental companies, which might have a single location or a small statewide or regional chain, operate in the same way as nationwide rental companies, but on a smaller scale. These are a good option when you want to visit a physical location in your local area. You might also look at independent rental companies operating in your vacation destination. This approach is ideal if you're flying or driving your own vehicle to a destination, and starting and ending your RV trip there.
Peer-to-Peer Rental Sites
Peer-to-peer RV rental sites are an increasingly popular way to explore and book rentals. They work in the same way as Airbnb, acting as a middleman between independent RV owners and renters. RV owners can set their own prices and some policies, such as allowing pets and adding certain fees. Other fees and policies are set by the rental site, so check those details for each individual website.
The major advantage of using peer-to-peer rental sites is a much wider range of inventory, covering RVs of all sizes and types, with both older and newer models available. You can browse RVs using filters for location, delivery or pick-up, and a whole list of amenities.
The number of peer-to-peer rental sites is growing rapidly, but some of the bigger names include Outdoorsy, which offers rentals in all 50 states plus Canada and Australia and RV Share, which also has inventory in all 50 states. Two more to consider are RVnGo and RVezy.
RV Rentals You Don't Have to Drive (Really!)
If you love the idea of camping in an RV but are less enthusiastic about driving one, look into RV rentals that can be delivered to a campsite as part of the rental package. These are a good choice when you really want the space and amenities of a larger RV without the extra difficulty of driving one. You can usually find these types of delivery deals through peer-to-peer rental sites, but they're also available through management at some larger RV resorts.
RV Rental Costs
What is the cost of renting an RV? Of course, it varies, but the answers are all readily available on the rental company and peer-to-peer RV rental websites. Look into discounts for weekly or monthly rentals, if that fits your plans.
The question "Is it worth it to rent an RV?" is trickier to answer, as it comes down to personal preferences. Renting an RV, plus all the other costs of an RV vacation, can easily be more expensive than driving or flying and staying in a mid-range hotel. It can also be a lot cheaper, depending on the model of the RV and your personal camping style.
Average Costs
RV rental costs vary considerably depending on the model, location, and season. Naturally, the larger, newer, and fancier the RV, the higher the rental costs. You'll usually pay a premium for vehicles under 10 years old, and for renting during holidays. Here are some average per-night costs (of rental only):
Class A: $240 to $300+
Class B: $175 to $240
Class C: $195 to $225
Travel trailer: $110 to $130
Pop-up trailer: $75 to $100
Click here for a refresher on the types of RVs.
Additional Costs
There are quite a few additional costs on top of the per-night rental price that you must factor into your budget.
Deposit — A temporary expense, but usually quite large.
Mileage — Some plans include unlimited mileage; others have a fixed mileage with a per-mile charge for any excess.
Insurance — A standard plan is typically included in the rental cost, with additional coverage available.
Taxes and service fees — Most rental companies charge a service fee, and some charge cleaning fees.
Add-ons — Optional services might include the rental of a generator, kitchen equipment, propane, and camping chairs. Delivery and setup might be available for a fee.
Cancellation policy — Be aware that you could incur fees if you need to cancel an RV rental.
Pet fees — If pets are allowed, expect to pay an additional fee or deposit.
Things to Know Before Renting an RV or Camper
What do I need to know before renting a camper? Here are the key considerations:
Start browsing as early as possible – months or up to a year before your trip.
Do plenty of research, looking at, and comparing multiple rental options, and always reading the small print.
Take the same approach to browsing and booking campgrounds. You're going to need a place to set up camp with that RV rental! To make that process easy, find and book a campsite right here at BookOutdoors.