If there's one thing to appreciate about West Virginia, it's that this jewel of natural beauty lies conveniently within a day's drive for 75% of the U.S. population. However, it remains an under-explored treasure among outdoor enthusiasts. 
Nestled among the Allegheny and Appalachian Mountains, whether you're yearning for a tranquil camping experience beneath the star-lit canopy of its vast forests or a heart-pounding white-water rafting adventure on the New River, West Virginia's outdoor offerings are diverse and plentiful.
Best Time of The Year for Camping in West Virginia
For those looking to experience the best camping in West Virginia, consider setting your sights on the vibrant hues of autumn. This season paints the Appalachian and Allegheny landscapes with captivating colors. It coincides with the Mountain State Apple Harvest Festival, an annual event held every October that brings the region's rich traditions to life. 
During this time, the chill in the air is offset by the warmth of fall colors that set the mountain slopes ablaze in red, orange, and gold hues. The deciduous trees provide a stunning backdrop for outdoor enthusiasts, making every hike, bike, or stroll an aesthetic delight.
Best Camping and RV Parks in West Virginia
From the crackling campfire under a star-lit sky to the morning mist rising off a peaceful woodland stream, camping in West Virginia offers a truly unique encounter with nature. As you plan your next outdoor adventure, consider the rustic charm and bountiful offerings of the Mountain State's stunning campgrounds and RV parks.
Best RV Parks in West Virginia
Perform your essential RV check-ups and set your compass towards the Mountain State this camping season. RVing across West Virginia offers a unique opportunity to immerse yourself in diverse landscapes and picturesque views that make this state a truly underrated RV camping destination. 
West Virginia's size allows you to wake up to the sight of the misty Appalachian Mountains and, within a few hours, settle into a charming small town tucked away in the lush greenery. You'll encounter two main types of RV parks while camping in West Virginia: public campgrounds and private RV parks and resorts. 
Public campgrounds in West Virginia, including those in the state's sprawling national forests, offer fundamental amenities such as spacious driveways, full hookups, centrally located dump stations, and electricity. These locations provide a robust immersion in nature, often nestled within the state's abundant forested lands.
Private RV parks in West Virginia masterfully blend the allure of nature with home-like comforts, creating a soothing haven to unwind in after a day filled with outdoor exploits.
Explore these options for the best RV parks in West Virginia: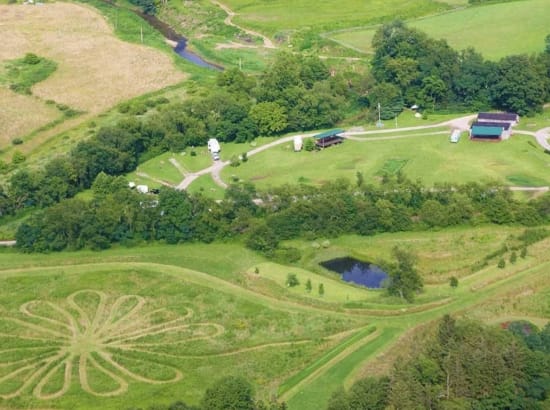 Pegasus Farm Campground is a campground located near Elkins, West Virginia featuring 17 full or partial hookup campsites that are big rig friendly. Many of them accommodate slide out RVs. The park provides free WiFi, allows pets, and has a dump station.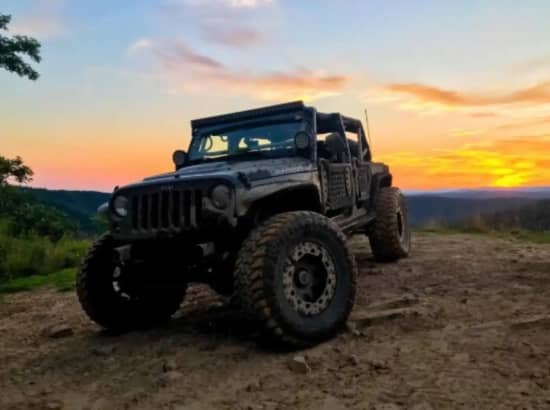 Burning Rock Off Road Park is the perfect alternative to your everyday beaten path. The park, located just 3.5 miles from the town of Sophia, is situated on 10,000 acres and offers over 100 miles of trails ranging from the "family friendly" Tams Loop to the "winch recommended, enter at your own risk" favorite – The Amazon. There are trails for every type of bike, atv, utv or Jeep and every type of rider from novice to pro.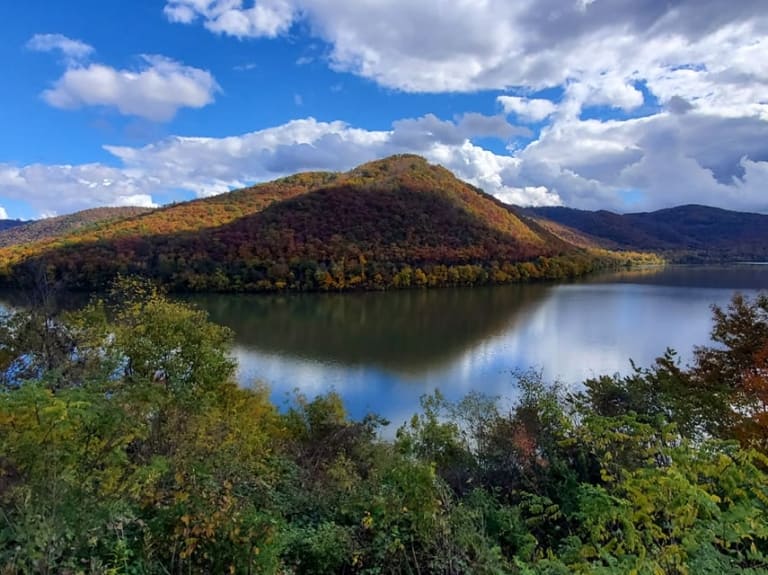 Come experience the perfect place to reconnect with family and friends in the heart of Southern WV. With America's newest National Park (New River Gorge National Park) 15 minutes to our North and one of the best State Park in WV (Pipestem State Park) in our backyard... scenic drives, whitewater rafting, biking, hiking, ATV trails, challenging golf courses, world class fishing, there is something for everyone. If you want more information on how to visit these sites, click on the link down below!
Best Tent Camping in West Virginia
When it comes to tent camping in West Virginia, there are also a wealth of options. Both public and private campgrounds are abundant and often provide either dispersed or developed camping areas. 
For those seeking a more rustic experience, most public campgrounds in West Virginia offer fundamental sites equipped with firepits, picnic tables, tent pads, and communal bathhouses. Alternatively, private campgrounds may provide additional amenities or unique experiences you wouldn't typically find at traditional public campgrounds.
Always pack suitable clothing for layering, an ample supply of firewood for warmth, bug repellent, sunscreen, and extra provisions and water. If you're bringing a furry companion, pets are generally welcome at public campgrounds, but it's always advisable to check the specific rules at private ones before arrival. 
In West Virginia, camping isn't just about the stay — it's about the entire experience, the connection with nature, and the stunning vistas that greet you each morning from the comfort of your tent.
Glamping in West Virginia
If traditional tent camping or RVing doesn't quite suit your preferences, you can still embrace the grandeur of the outdoors by opting for a glamping West Virginia adventure. In recent years, glamping has surged in popularity, providing a perfect blend of luxury and nature. It's easy to understand why, especially when most glamping sites feature spacious tents, secluded locales, plush beds, and, occasionally, gourmet dining options. Glamping West Virginia can be an exceptional idea for a romantic getaway or a girls' weekend, offering an effortless or unique vacation with a touch of luxury. 
West Virginia is dotted with fantastic glamping sites, each offering a unique charm. Such unconventional and delightful glamping options ensure that your experience will be as unique as it is memorable.
State and National Parks in West Virginia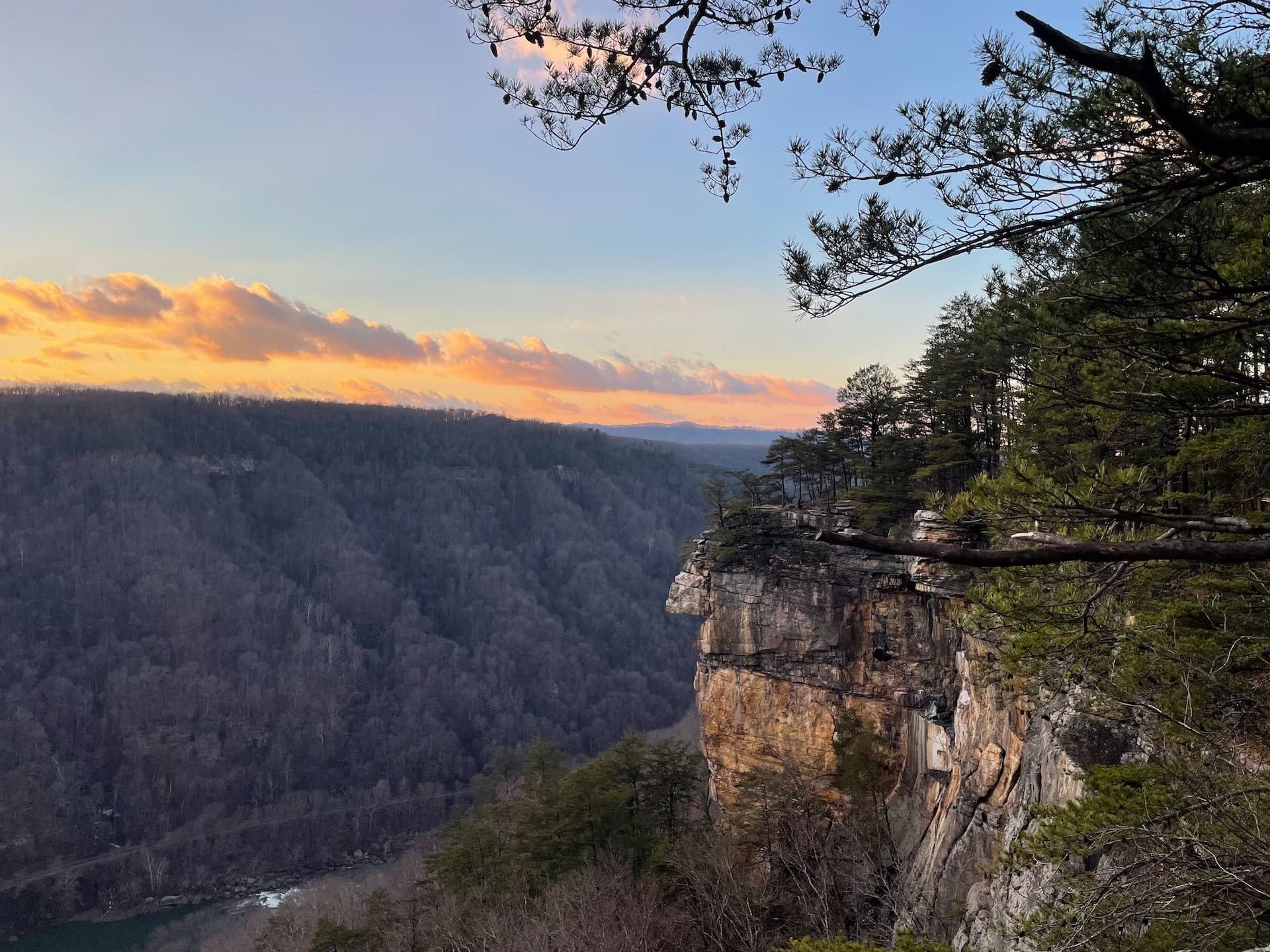 West Virginia's assortment of state and national parks is a remarkable treasure trove, presenting a blend of the region's breathtaking natural beauty and a rich tapestry of history. As refuges for diverse wildlife species, they also display the state's wide-ranging terrains, from the majestic Appalachian Mountains to serene river valleys and expansive forests. 
New River Gorge National Park and Reserve
West Virginia, as a proud member of the vast National Park System in the U.S., hosts the illustrious New River Gorge National Park and Preserve. This national park, established in 2020, showcases awe-inspiring vistas, exciting white-water rapids, and a multitude of recreational pursuits, symbolizing the government's commitment to safeguarding and showcasing its stunning natural landscapes. 
In their own right, the state parks of West Virginia epitomize the local charm and distinctive beauty that the state offers. They serve as guardians of specific landscapes, ecosystems, and facets of state history. 
Cass Scenic Railroad State Park
Cass Scenic Railroad State Park, with its rich history and splendid natural setting, offers an experience that is both educational and recreational. It invites visitors to step back in time and gain insight into the industry that played a significant role in shaping the state while soaking in the serene beauty of West Virginia's landscapes. It's a truly unique gem in the Mountain State's collection of parks.
The giant "Shay" locomotives, characterized by their gears-driven wheel design and distinct whistle, were explicitly engineered to navigate the steep, mountainous terrains, making the transport of lumber feasible in this challenging landscape. In the 1960s, recognizing its historical significance and potential as a tourist attraction, the railroad was repurposed into a heritage railroad. 
Today, the railroad operates not for lumber but for leisure, taking visitors on a nostalgic journey along the same tracks that once echoed with the sounds of industry. The vintage steam-driven locomotives, lovingly restored, chug their way up to the summit of Bald Knob, offering passengers breathtaking views of the surrounding mountains and valleys. 
Visitors can also explore the historic company town of Cass. The well-preserved company houses converted into vacation cottages, and the old company store, now a museum and gift shop, serve as tangible reminders of the town's vibrant past. 
Pro Tips for Camping in West Virginia
Now that you're acquainted with the best times to visit and the ideal places to stay for your next camping trip in West Virginia, let's review some expert camping advice to ensure your outdoor adventure in the Mountain State becomes a treasured memory!
When planning your West Virginia camping expedition, remember it's always beneficial to pack a little more. Carrying additional clothing for layering and extra food and water can make your trip much more comfortable.

Before confirming your campground booking, clarify any queries you may have. This might include understanding the pet policy, any current fire restrictions, or quiet hours if you plan to bring a generator.

West Virginia offers numerous equestrian-friendly campgrounds if you plan to bring your horse. Ensure you have a recent negative Coggins test to present at check-in.

A

parking fee

is required for most West Virginia state parks. To avoid crowds and secure good parking, consider visiting popular parks early in the morning or later in the day.

If you're planning on winter camping in West Virginia, take necessary precautions before selecting your campsite, as the state's mountainous regions can be quite cold.

To discover the best camping options in West Virginia, start your search with BookOutdoors.com.
Enjoy your journey into the heart of the Mountain State's stunning wilderness.
Plan Your Next West Virginia Camping Trip With Your Preferred Booking Platform
Renowned for its rugged beauty and rich history, West Virginia never fails to surprise with its abundance of hidden gems and adventures. If you're planning an outdoor escapade to the Mountain State, start your journey with BookOutdoors.com.
BookOutdoors.com can help you discover the best camping in West Virginia efficiently and without complications. We don't charge membership or booking fees and often offer a 'book now, pay later' option, ensuring you never miss out on your favored campsite. So, why the wait?
Navigate to BookOutdoors and begin planning your next grand adventure in the mesmerizing landscapes of West Virginia.