If there's one thing to be said about the nation's second-smallest state, it's that Delaware is small but mighty. Whether you're looking for a quiet camping spot in the Appalachian Mountains or summer fun at Rehoboth Beach on the Atlantic Ocean, camping in Delaware has everything you're looking for—and more! If you're planning a camping adventure, The Diamond State is filled with unique campgrounds and glampgrounds, a range of landscapes, many flora and fauna, and many great places to enjoy the outdoors. Before planning your next trip, check out our ultimate guide to the best camping in Delaware.
Best Time of The Year for Camping in Delaware
You will experience the best camping in Delaware between late May and late August. This is the time of year when the weather is the nicest, and you can enjoy many outdoor activities. The forests are in full bloom, the waterways are warm, and the air is fresh. However, if you're looking for fewer crowds, you might want to plan your camping trip to Delaware for early spring and late fall. The weather during this time will be considerably cooler, but you will experience less traffic and more peace and quiet. 
Best Camping and RV Parks in Delaware
There's such a wide variety of camping options in Delaware that it's almost impossible not to find a great campsite for a memorable outdoor experience. Whether pitching a tent under the stars or glamping in luxury, there's something for everyone's tastes in The Diamond State. Let's dive in and discover more about different types of camping in Delaware.
Best RV Parks in Delaware
Get your basic maintenance completed and hit the road in your RV to one of the many amazing RV parks in Delaware this camping season. RVing across Delaware is a great way to quickly experience many different landscapes and scenic views across the small state. The tiny size of Delaware makes it easy to spend a night or two at the beach and be in the picturesque Appalachian Mountains in under a two-hour drive.
You'll find two main types of RV parks while camping in Delaware: public campgrounds and private RV parks and resorts. Public campgrounds, like those found in state and national parks, featured basic amenities like long driveways, full hookups, centrally located dump stations, and electricity. Private RV parks and resorts have a range of amenities. Depending on which type of RV park you're visiting, you can find luxuries such as swimming pools, dog parks, laundry facilities, wifi, convenience stores, and on-site restaurants.
Take your pick from these Delaware RV camping options: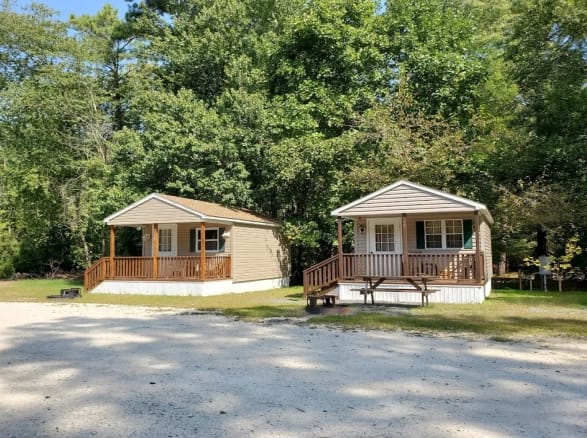 Big Oaks Campground offers a variety of activities during the summer season. You can dance outside, show off your artistic ability at our art contests, eat free ice cream cones, play bingo, or join in one of our tournaments (basketball, horseshoes, shuffleboard, or billiards). Activities include swimming pool, playground, and game room among others.
Beautiful established family owned and operated campground in Westover, Maryland. Come visit for a day or more, then come back again and again. Activities and amenities include outdoor theater, pool, bike rental, golf cart rental, game room, and more.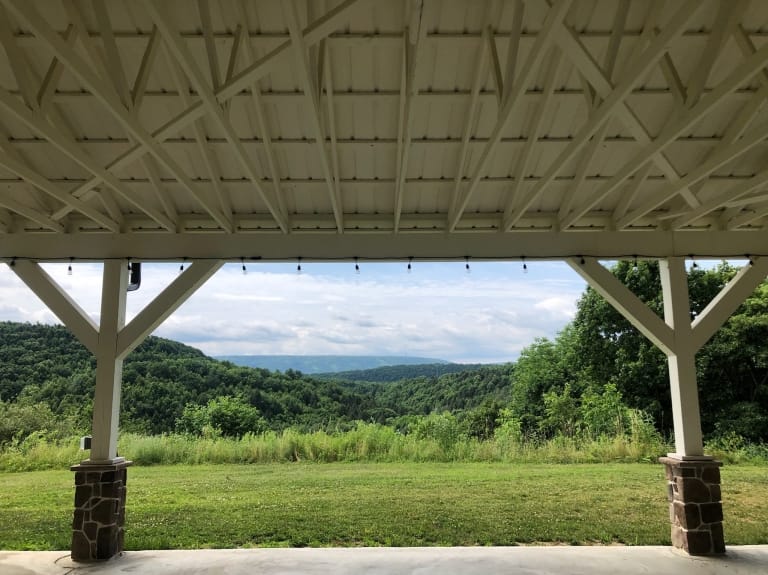 Pocono Point RV & Campground offers a truly unforgettable vacation experience, where you can enjoy the culture of historic Jim Thorpe any time of year. Our camping near Pocono Mountains offers an array of stay types like full-hookup RV sites, cozy cabins, as well as the authentic experience of rustic tent camping. We also have, one-of-a-kind views over the Delaware Water Gap.
Best Tent Camping in Delaware
Like RV parks, there are several different options for tent camping in Delaware. Public and private campgrounds are widely available; most have dispersed or developed camping areas. If you're looking for a simple setup, most public campgrounds have basic sites with firepits, picnic tables, tent pads, and community bathhouses. Private campgrounds can have many more amenities or offer unique stays you won't find at traditional public campgrounds.
You'll want to be extra prepared if you plan tent camping in Delaware. Anytime outside of summer, the weather can be unpredictable. The Atlantic hurricane season runs from May through November, and the storms can wreak havoc on the small state. You'll want to bring plenty of clothing for layering, firewood for warmth, bug repellant, sunscreen, and extra food and water. Most pets are welcome at public campgrounds, but check the rules at private ones before bringing your four-legged friend along.
Glamping in Delaware
If tent camping and RVing aren't your thing, you can still enjoy a unique getaway to connect with nature by booking a glampsite. Glamping has exploded in popularity over the last decade, and it's easy to see why. Most glampsites have large tents, secluded locations, and comfortable beds, and some even provide fine dining options. Glamping is great for those looking for an easy or unique vacation. 
With so many options, it's easy to find great glamping sites all throughout Delaware. From beachside boardwalk locations to quaint countryside towns, there is something for everyone's preference regarding glamping in Delaware. Unconventional glamping opportunities exist, like luxury barns, tiny homes, beachside yurts, and wineries. No matter your style, Delaware has a perfect glampsite for you!
State and National Parks in Delaware
Delaware doesn't have any national parks or forests, but it does feature 16 state parks and two state forests, a few of which have development campgrounds that are open to the public. You won't find camping options in the state forests, but currently, four state parks have camping available. 
Delaware Seashore Park
If you're looking for a beach camping getaway, look no further than Delaware Seashore Park. With over 26 miles of ocean and bay shorelines, this state park is one of the more popular for camping in Delaware. The campground features 346 sites for RVs and tent campers as well as one cottage available for rent. Most sites include 30 or 50-amp electrical hookups, a fire pit, a picnic table, and a tent pad. There is also a community bathhouse and centrally located dump stations.
Killens Pond State Park
Killens Pond State Park is another park in Delaware that draws quite a few visitors throughout the year. It's no surprise either, given the number of activities available at the park. Located on a 66-acre pond, Killens Pond State Park features many watercraft activities, a developed campground, a water park, and the popular hiking trail Pondside Loop. The campgrounds at Killens Pond feature plenty of room for RVs and tents, with cottages and family cabins available for rent.
Pro Tips for Camping in Delaware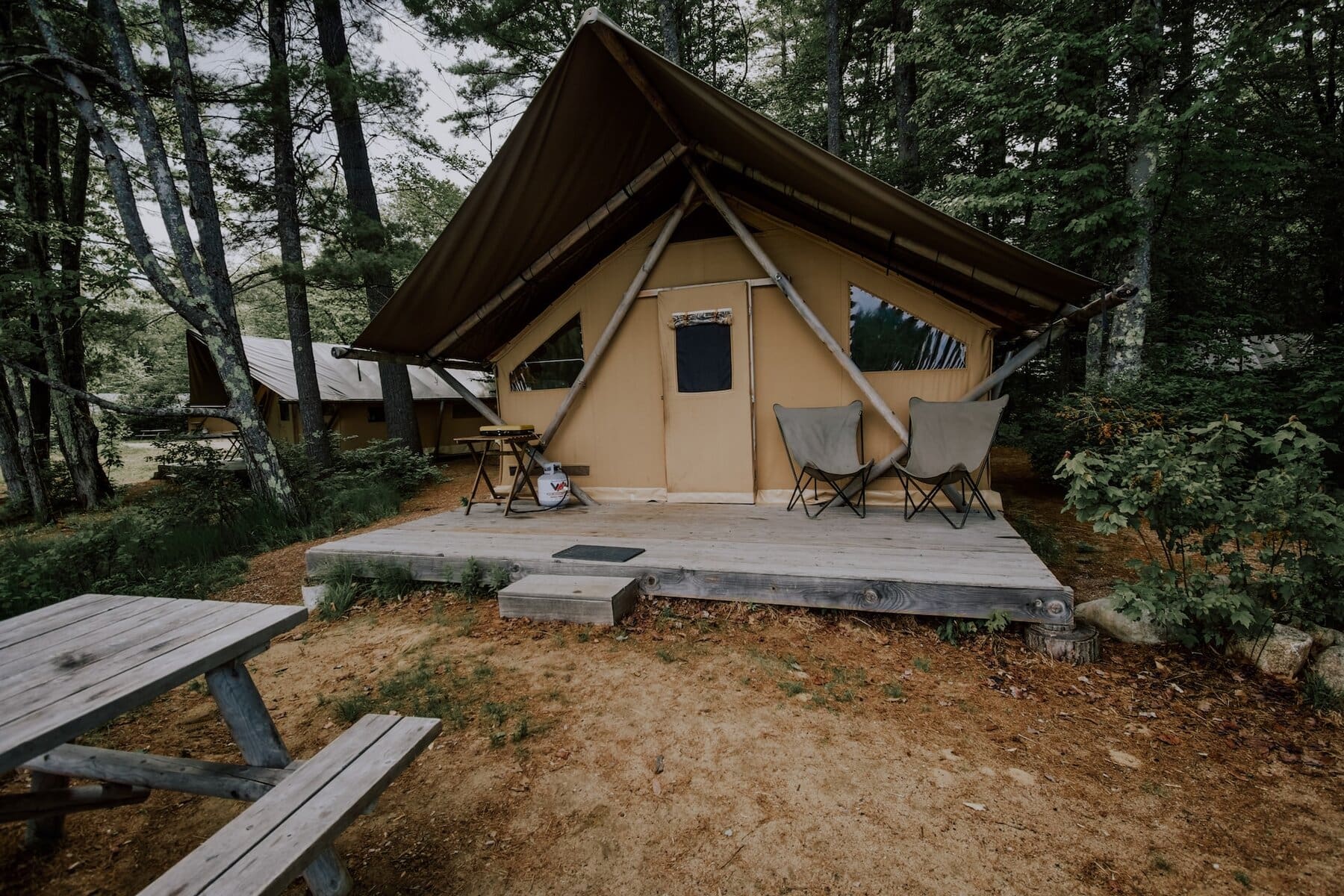 Now that you know when to go and where to stay on your next trip camping in Delaware, let's go over a few pro camping tips to make your outdoor adventure to the Diamond State one you'll never forget! 
For the best camping in Delaware, it's never a bad idea to overpack! Extra clothing for layers and additional food and water makes for a comfortable camping trip.

Check with your campground for any questions you have before booking. This includes a pet policy, a burn ban policy, and quiet hours if you're bringing a generator.

Delaware has several horse campgrounds to take advantage of if you're bringing stock. Plan to have a recent negative Coggins test to present at check-in.

All Delaware state parks require an entry fee. That fee does not, however, mean admittance when the park is full. Visit busy parks early in the morning or later in the day to experience fewer crowds and good parking spots. 

If you're winter camping in Delaware, take the proper precautions before booking your campsite.

To find the best camping in Delaware, start your search with BookOutdoors.com.
Plan Your Next Delaware Camping Trip With BookOutdoors
Small but mighty can certainly be said to describe Delaware, but one thing is for certain, there's no shortage of hidden adventures throughout the state. If you're planning an outdoor adventure to the Diamond State, start your journey first with BookOutdoors.com.
BookOutdoors helps you find the best camping in Delaware easily and hassle-free. There is no membership or booking fees; you'll never miss a spot with our 'book now, pay later' option. That way, you'll get your favorite campsite every time. What are you waiting for?
Hop over to BookOutdoors and start planning your next great adventure.