Ready to pack up the RV and head out for your summer road trip adventure? So are we! Summer is almost here — the birds and bees are abuzz once again. The weather is warming up, and the flowers are in full bloom. That means that July 4th is just around the corner! So, grab your hotdogs and cold drinks and get ready to find out about some amazing fireworks shows to catch on your
summer 2022 RV trip
. With Independence Day coming soon, we've found the best fireworks displays across the country, so no matter where you are, you can enjoy this annual American tradition. From the western mountains to the east coast, there are many amazing firework shows to see this summer.
Firework Displays on the West Coast
If you're looking for a picturesque background for your summer fireworks shows, the west coast has you covered. From stunning lakes to the tallest mountains, western firework displays are smaller but truly more intimate.
Grand Lake Fireworks, Grand Lake, Colorado
If a western fireworks show is on your to-do list, then you'll want to be sure to catch the display at Colorado's largest lake, Grand Lake. This breathtaking fireworks show is nestled lake-side and the reflection of the fireworks on the lake creates a fairytale show that you don't want to miss.
Plenty of RV parks
are close by, as well as both state and national parks that offer RV camping. If you can't find an RV campsite available, Colorado has some of the best boondocking lands around.
Jackson Hole Fourth of July, Wyoming
A western town, a themed party, and an extravagant firework display are what you'll find when your
RV trip takes you to the west coast
. The annual Fourth of July celebration in Jackson Hole, Wyoming takes theme parties to new levels. Enjoy food trucks, a western shoot-out reenactment, and live music all weekend long in this desert town. Like Colorado, there are many RV parks located in and around Jackson Hole. There are also 12 state parks and seven national parks outfitted with full-service campgrounds with plenty of RV sites. You can also find
18 million acres of public-use land
managed by the BLM.
Best Fireworks Shows on the East Coast
When it comes to firework displays, the East Coast knows no bounds. After all, those rockets in our National Anthem started right on the east coast. There are several stunning firework displays that you can watch, many from the comfort of your RV! Read the rundown of our top picks for the best firework shows to catch on the East Coast during your next RV road trip.
National Mall Fireworks, Washington, D.C.
Starting off with the biggest bang on the east coast is the annual fireworks show held at the National Mall in Washington, D.C., on July 4th. The show, put on by the
National Park Service
, includes flyovers, military salutes, and of course, the biggest firework display in the country. While there are no RV parks located in Washington, D.C. itself, there are several in the surrounding areas. The closest one, however, is the Greenbelt Campground in Greenbelt, Maryland. An older park, this small campground features basic amenities, 4 RV sites, and is within walking distance to a train to take you into the Capitol.
Outerbanks Independence Day Fireworks Display, Corolla, North Carolina
Our second pick for amazing fireworks display to catch on your summer RV trip is the huge display put on in Corolla, North Carolina. Located on the Outerbanks of North Carolina, this display is set among gorgeous views of historical lighthouses, wild horses, and miles of sandy beaches. There are several RV campgrounds located in parts of the Outerbanks. Amenities are limited, and you should try to reserve these sites far in advance as they are usually full.
Amazing Midwest Firework Shows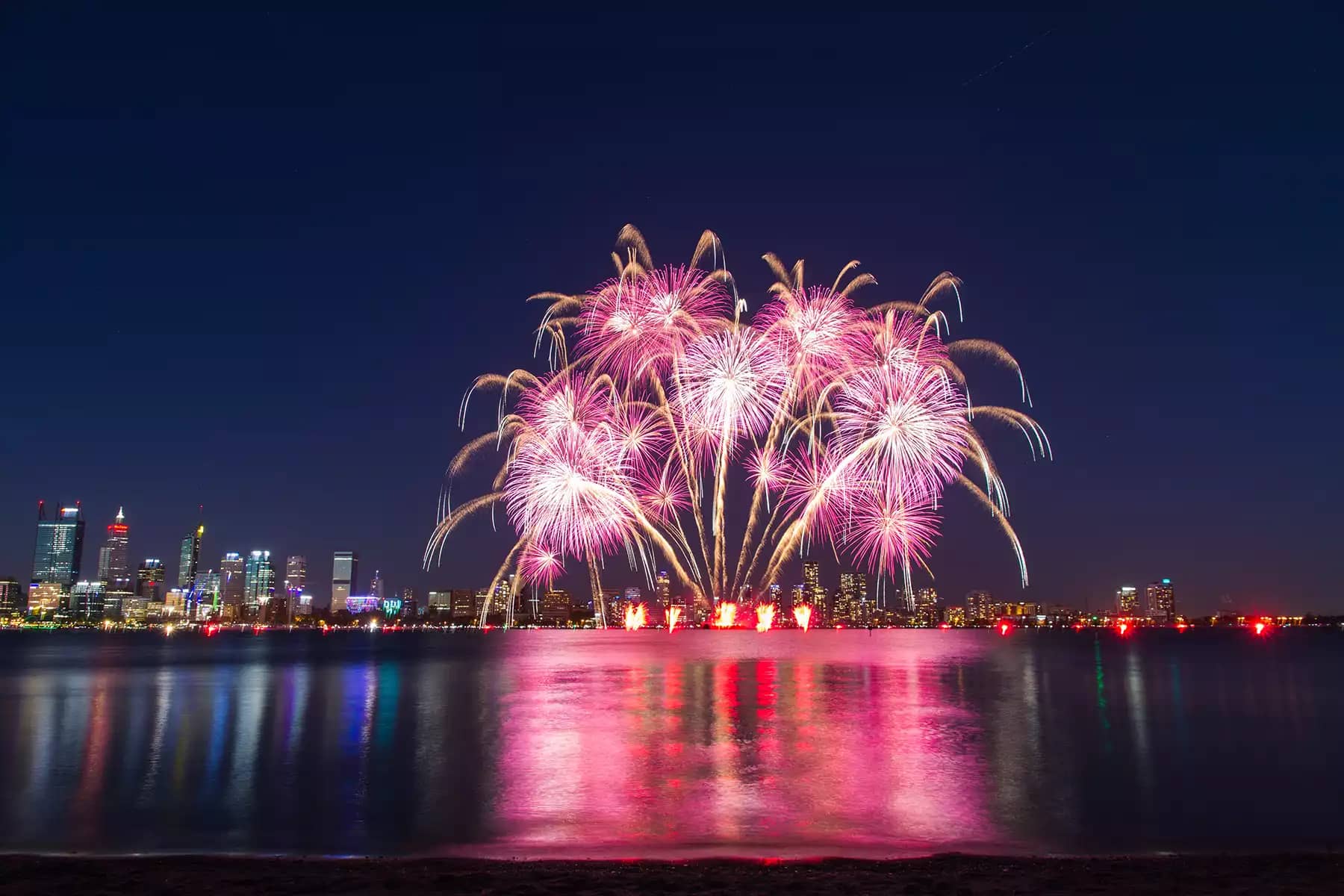 Trekking across the midwest this summer? Fortunately, you won't need to be up close and personal to enjoy the fireworks displays here. The flat landscape makes these incredible displays viewable from just about anywhere.
Star-Spangled Spectacle, Overland Park, Kansas
If your summer RV trip is carrying you across the midwest, you won't want to miss the Star-Spangled Spectacle in Overland Park, Kansas. Located just outside of Kansas City, this massive fireworks show also features live music, tons of food trucks, and dancing in the street! There are many RV parks located in the area, and the best part about fireworks displays in Kansas is that you don't need front row seats to see them! The landscape of the area provides long-distance views, so you don't even have to leave your campsite!
Cedar Rapids Freedom Festival, Cedar Rapids, Iowa
When you think of states that throw big parties, I bet that Iowa isn't the first that comes to mind. However, their week-long Independence Day festival would say otherwise. A full week of food trucks, art installations, canine competitions, and fireworks make up this incredible event. RV parks in the area tend to fill up quickly around this time of year, so if you plan on catching this fireworks show, you'll want to make reservations well in advance.