Close your eyes and bring to mind a picture of Utah. That vision probably includes some spectacular, wide-open scenery. It could feature dramatic rock formations almost glowing in shades of red. It might be a pristine pine-lined mountain slope or an otherworldly slot canyon. It's almost certain that a neon tent, a cozy campervan, or a serene-looking adventurer with a backpack would fit seamlessly into that imaginary photo composition. If such an image arouses in you any sense of joy, then it's time to go camping in Utah.
About Camping in Utah
Utah is a large state with dramatic scenery, diverse landscapes, and an astounding abundance of outdoor recreation options. Highlights of the Great Outdoors in Utah include the sculpted red-rock spires and arches of the East, the high-altitude pine forests of the Wasatch Range in the North, and the ancient sandstone canyons of the South. Don't forget the Great Salt Lake with its mineral-flecked shores or unique natural phenomena like
coral-pink sand dunes
and rock walls embedded with
dinosaur bones
. With distinct northern and southern regions plus multiple mountain ranges and deserts, camping conditions are favorable all year-round in at least some parts of the state. In the peak of summer, campers can head up high to beat the heat. When winter brings heavy snows to the mountains, the low-lying deserts are still pleasant enough for tents. For most of the year, campers have a vast range of options in terms of destinations, campgrounds and style of camping, all across Utah.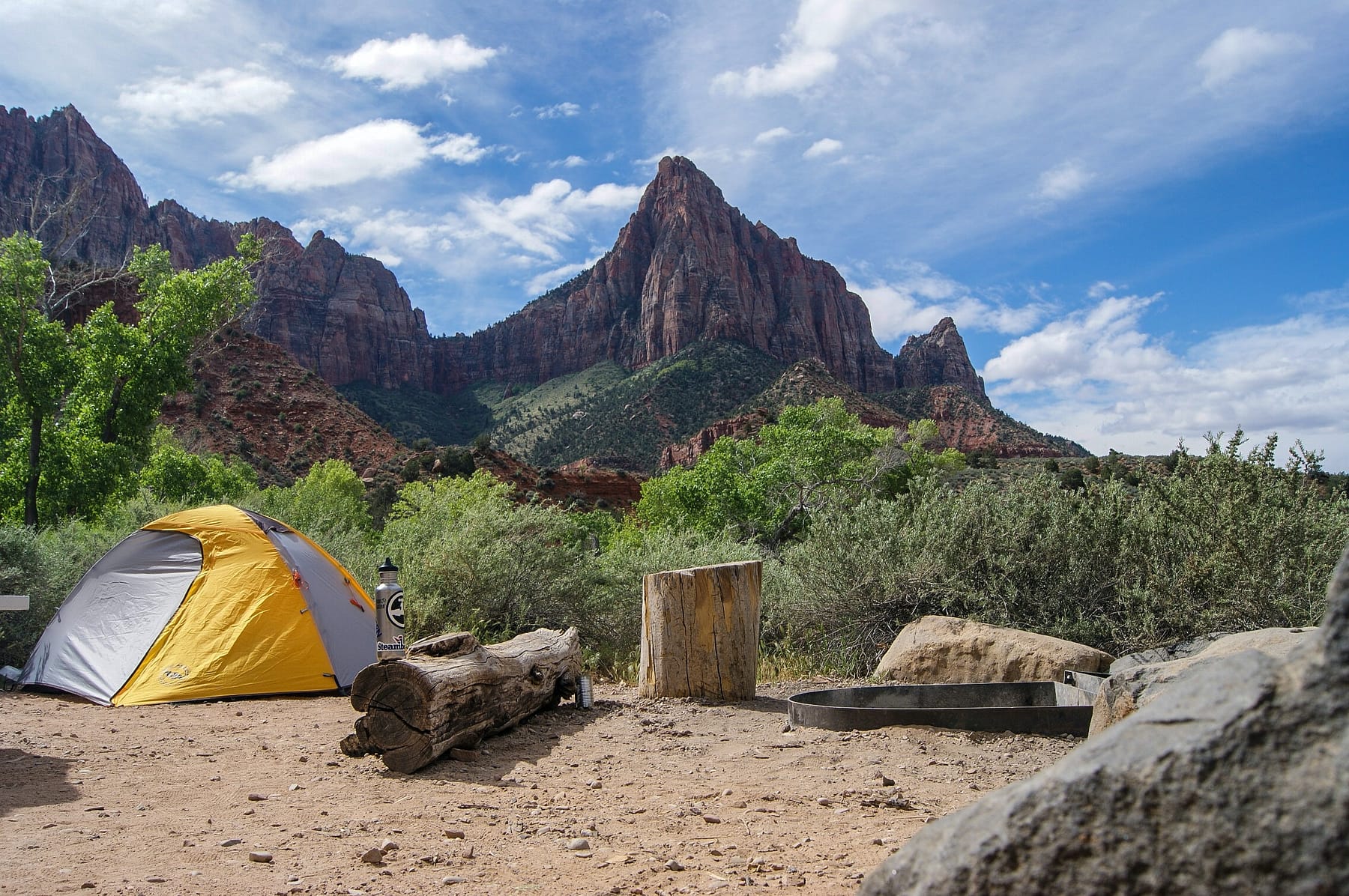 Camping Options in Utah
It would be a great understatement to say Utah has a lot of camping spots to consider. The state boasts five
national parks
, eight national monuments, two national recreation areas, seven national forests and
43 state parks
. It has 15 ski resorts, which are open for other activities outside of the ski season. In all, Utah contains over 20 million acres of public lands, with a whopping
42% of the state
managed by the Bureau of Land Management (BLM) to guarantee public access. Camping destinations in Utah can be roughly categorized as follows:
National Parks: Utah has five national parks: Arches, Bryce Canyon, Canyonlands, Capitol Reef, and Zion. Every park has at least one campground, with reservation policies varying by individual park and season. Plus, all the national parks have plenty of private campgrounds and backcountry camping options in their vicinity. All of these parks and their campgrounds are very popular and always busy, so plan ahead.
State Parks: The majority of Utah's 43 state parks offer campgrounds including developed and primitive sites, tent and RV options, and in some parks, cabins and yurts. State parks are popular camping spots in Utah, so bear that in mind if you wish to avoid crowds.
Other Public Lands: Camping is allowed on almost all BLM-managed land, which in Utah gives you millions of acres to consider. The BLM manages some developed campgrounds, which may or may not require reservations or permits. All areas not marked as closed are available for primitive camping. Many of these off-the-beaten-path destinations promise unrivaled serenity.
Private Campgrounds: This category expands your options for camping in Utah exponentially. Private campgrounds represent the greatest range of camping styles, from rustic and bare-bones to full-on luxury glamping. They might offer tent spots only, RV sites only, a mixture of both, or fixed structures like tent cabins, log cabins, and yurts. Private campgrounds tend to have a greater range of amenities than publicly-run campgrounds. They might offer such features as swimming pools, on-site restaurants, bike rentals, and kids' clubs.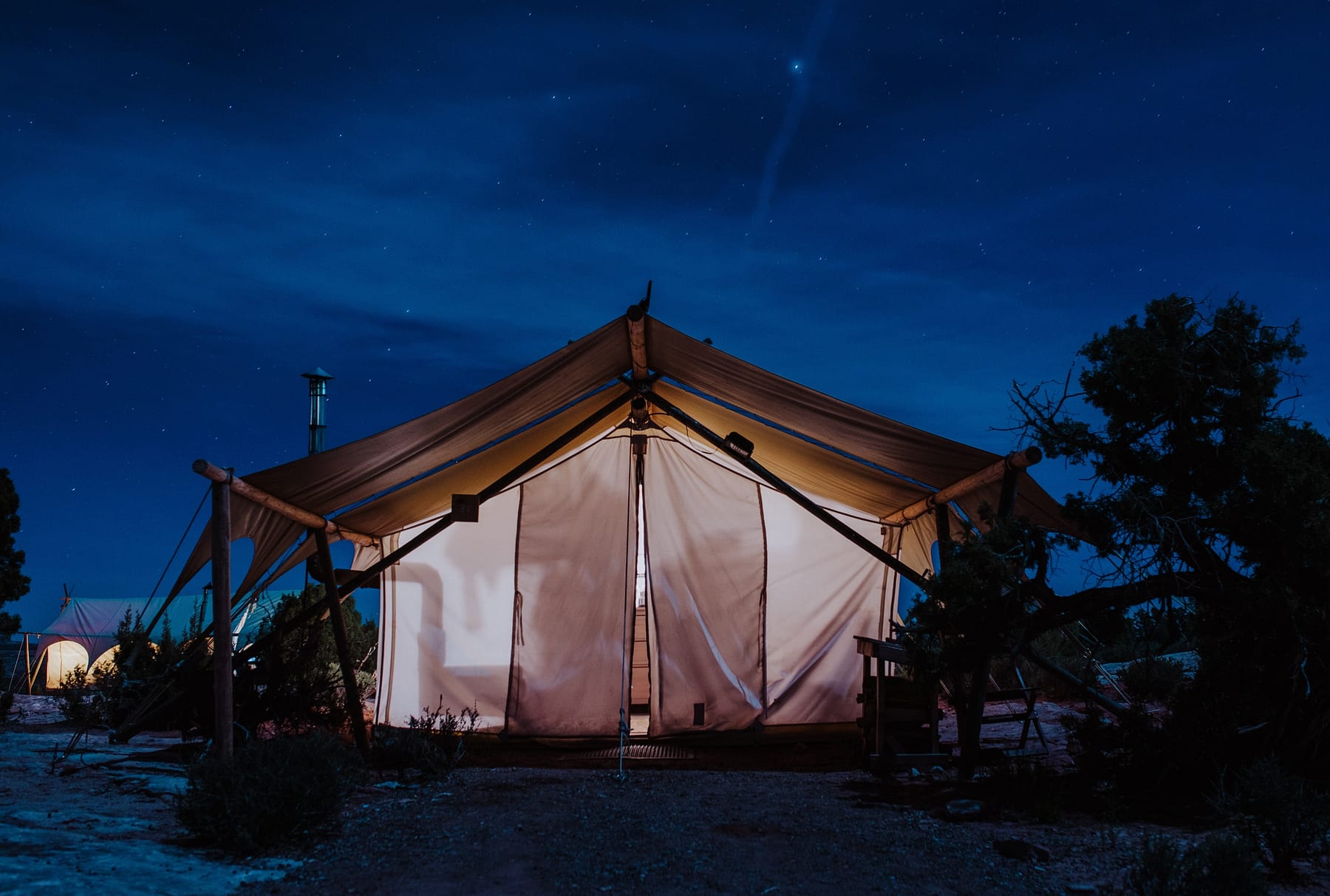 Camping Destinations in Utah
Outside major cities, virtually all of Utah is wonderful for camping, but of course, some destinations are more popular than others. Desirable factors depend on your individual preferences for scenery, activities, camping style, and comfort level. Here are just a few of the most popular
camping destinations in Utah
to consider.
Northern Utah
Antelope Island State Park
covers a peninsula that projects into the Great Salt Lake just outside of Salt Lake City. It features four campgrounds, three of which welcome RVs. A major attraction is the wildlife, which includes free-roaming bison, big-horn sheep, and pronghorn antelope.
Dinosaur National Monument
is a remarkable spot near the Colorado border. Its rugged terrain includes a dinosaur fossil quarry that is open for tours. There are six campgrounds on-site, plus opportunities for white-water rafting.
Flaming Gorge,
a reservoir with temperate water, is considered the best water-sports destination in Utah. It's also popular for fishing. There are 43 different campgrounds around the gorge, making it a top-notch camping destination.
Bear Lake State Park
, with a centerpiece lake Utah shares with Idaho, stands out with its gorgeous turquoise waters and mountain backdrop.
Little Cottonwood Canyon
is just a short drive from Salt Lake City, and close to the Snowbird Resort which offers zip lines, tram rides, an alpine slide, and mountain bike trails in the summer season.
The Uinta Mountains
present a remarkable high-elevation backpacking destination dotted with hundreds of small fishing lakes. The mountains boast Utah's highest mountain, the 13,534-foot Kings Peak. Campgrounds including cabins are managed as part of the
Uinta-Wasatch-Cache National Forest
.
Southern Utah
Glen Canyon and Lake Powell
are two treasures encompassed by Glen Canyon National Recreation Area. Lake Powell is the nation's second-largest manmade lake and a top boating destination. Many camping options are available with the recreation area's 1.2 million acres, including primitive camping around the lakeshore.
Grand Staircase-Escalante National Monument
makes a gorgeous camping destination with its colorful sandstone cliffs and narrow slot canyons. Nearby campgrounds are available in Kodachrome State Park and Escalante Petrified Forest State Park, along with ample primitive camping options.
Moab
is a mid-sized city minutes from Arches National Park and close to Canyonlands National Park. It's a world-class mountain-biking destination and popular for off-roading and hiking as well. In addition to the national park and private campgrounds, the BLM runs 26 campgrounds in and around Moab.
St. George,
a growing,
family-friendly city
amid the red mesas of southwest Utah, is an ideal hub city for camping in the nearby Zion National Park, Red Cliffs Recreation Area, and Snow Canyon State Park.
San Rafael Swell
is an unusual geological formation carved into a dome-shaped mass of stone 75 miles long. Its highlights include the Wedge Overlook for incredible views and the "Little Grand Canyon." Camping is an ideal way to explore this natural wonder.
Utah's Top Campsites
With hundreds of campsites all across Utah, including options for tent, RV and car or van camping, backpacking and glamping in cabins or yurts, it can be difficult to make a decision. It's also nearly impossible for even the most experienced Utah campers to select the best campgrounds in the state. However, there are some exemplary campgrounds that are well worth considering for anyone planning to go camping in Utah.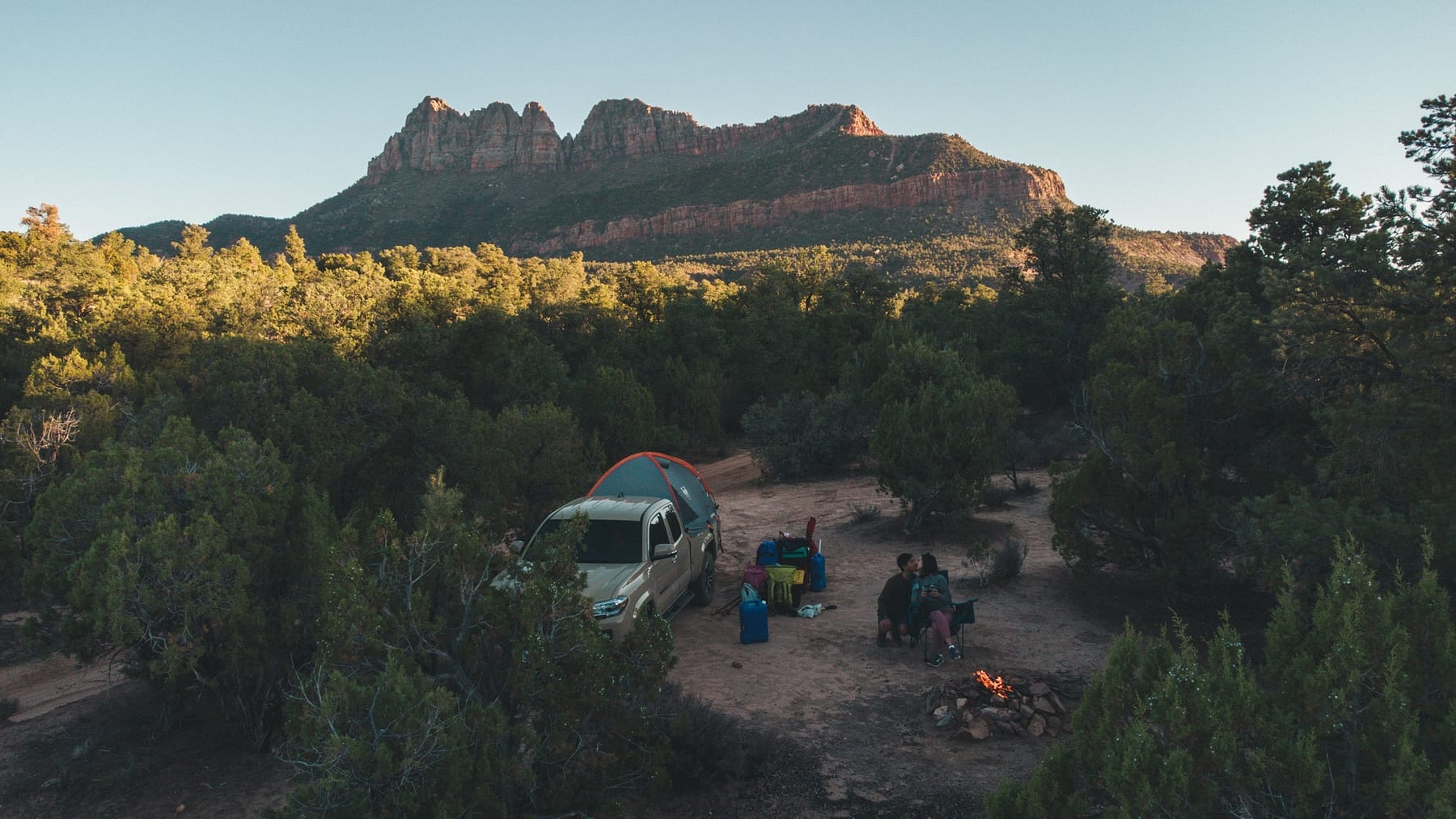 Best for Wildlife
Antelope Island State Park
is home to a unique variety of wildlife including one of the largest bison herds in the nation. Other creatures roaming the island (which is technically a peninsula) include mule deer, pronghorn antelope, big-horn sheep, and millions of migratory birds. With the Great Salt Lake as its backdrop, the scenery is spectacular too. There are four developed campsites in the park along with backcountry camping opportunities. One campground is for tent camping only, while the other three welcome tents and RVs. Bridger Bay Campground is the largest, with 64 sites, flush toilets, showers, and fire pits among its amenities.
Best for Mountains
Camping in the Uinta-Wasatch-Cache National Forest, which spans northern Utah, southern Idaho, and southwest Wyoming, offers an incredible mountain experience with pristine alpine scenery. There are dozens of campgrounds in the national forest, including some with cabins. Hiking, fishing, biking, and visiting
remarkable caves
are among the available activities for campers.
Best for Stargazing
RV camping in Utah can be an unforgettable experience, especially if you embrace the opportunity for world-class stargazing at
Dark Sky
, a Boutique RV Campground near Kanab. Away from all sources of light pollution in a remote desert spot, the night sky over the campground showcases the entire Milky Way from spring through fall. Some notable amenities include private bath suites, a coffee bar, and a covered terrace with couches and fire pits. There's even a zipline and "buried treasure" dig pit for kids, and leash-free acreage with an enclosed park for your four-legged camping buddies.
Best Yurt Camping
There's something really fun about camping in a yurt, a circular canvas-enclosed tent with a rigid base, inspired by traditional Mongolian dwellings. There are yurt camping options all over Utah, including the often-recommended
Talking Mountain Yurts
in the La Sal Mountain Range near Moab. They're designed with mountain bikers in mind, with each of three yurts positioned near a trailhead, but participation in high-adrenaline mountain sports is not required to enjoy a stay. The campground is remote and rustic, with yurts sleeping up to eight and featuring fully equipped kitchens. Campers do need to bring in their own drinking water.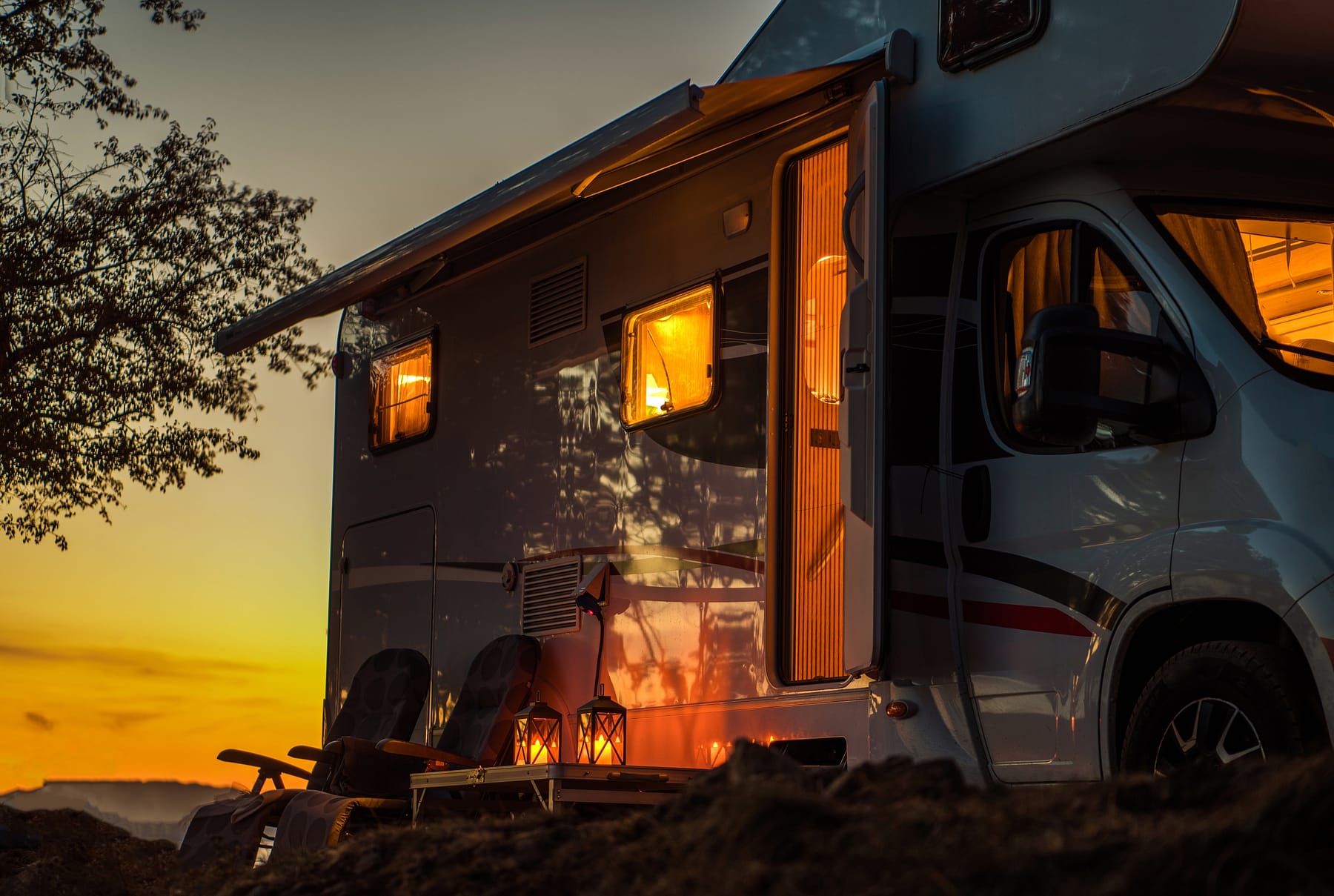 Best for RVs
RV travelers are very well accommodated with resorts all over Utah, but
Sunset Campground
at Bryce Canyon stands out as a remarkable destination. It offers 50 RV sites and 50 tent sites, and while it doesn't have full hookups, it's in a truly unmatched location. A visitor center is within walking distance, and there's a shuttle stop nearby for easy access to the rest of the national park. Seasonal amenities include a camp store, laundry, dump station, and potable water.
Best for Glamping
Glamping, the glamorous version of camping—ideal for anxious beginners or anyone who likes a higher level of comfort, is available throughout Utah. A prime example of a glamping destination in Utah is
Zion Wildflower Resort
near Zion National Park. Its lodging options comprise bungalows with private bathrooms, canvas tents and covered wagons, which offer the aesthetic of the Old West without the discomfort. Guests have access to luxury, lockable bathhouses, hammocks, complimentary bike rentals, yoga areas, and Adirondack chairs set invitingly around fire pits.
Utah's Four Seasons
While Utah offers excellent camping opportunities all year round, the weather absolutely eliminates some destinations and makes others less desirable at certain times of the year. Utah has a distinct
four-season climate
, with significant variability by region and elevation. Very broadly, April to mid-June and August to mid-October are the most pleasant seasons for camping, with July being too hot for some and winter too cold for most to enjoy camping. These shoulder seasons are also the most unpredictable, though. Campers should prepare for a wider range of potential weather conditions in spring and fall. Here are some average temperature ranges for Utah's different regions:
Salt Lake City and the Wasatch Range: January temperatures from 19 to 36 degrees F; July temps from 62 to 92 degrees. Reduce these figures by 5 to 10 degrees for Park City and other high-elevation destinations.
The Eastern Utah and Top of Utah regions are similar to SLC.
Central Utah (includes Bryce Canyon and Capitol Reef): January temps from 9 to 39 degrees F; July temps from 48 to 83 F.
Southeastern Utah (includes Moab, Arches and Canyonlands): January temps from 9 to 39 degrees; July temps from 63 to 99 degrees.
Southwestern Utah (St George and Zion): Averages of 25 to 53 degrees F in January; 66 to 102 degrees in July.
South Central Utah (Lake Powell): Expect 24 to 46-degree temperatures in January; 67 to 99 degrees in July.
Utah's ski season is from late November through mid-April. Expect frequent and heavy snowfall in the mountains. The Valley region tends to have air-quality issues from December through February, so be aware of that if you are sensitive to air pollution. Desert regions offer little shade, and the sun remains strong even in winter. Winter camping in Utah is generally limited to the southern parts of the state, but adventurous and well-prepared campers might still pursue camping elsewhere.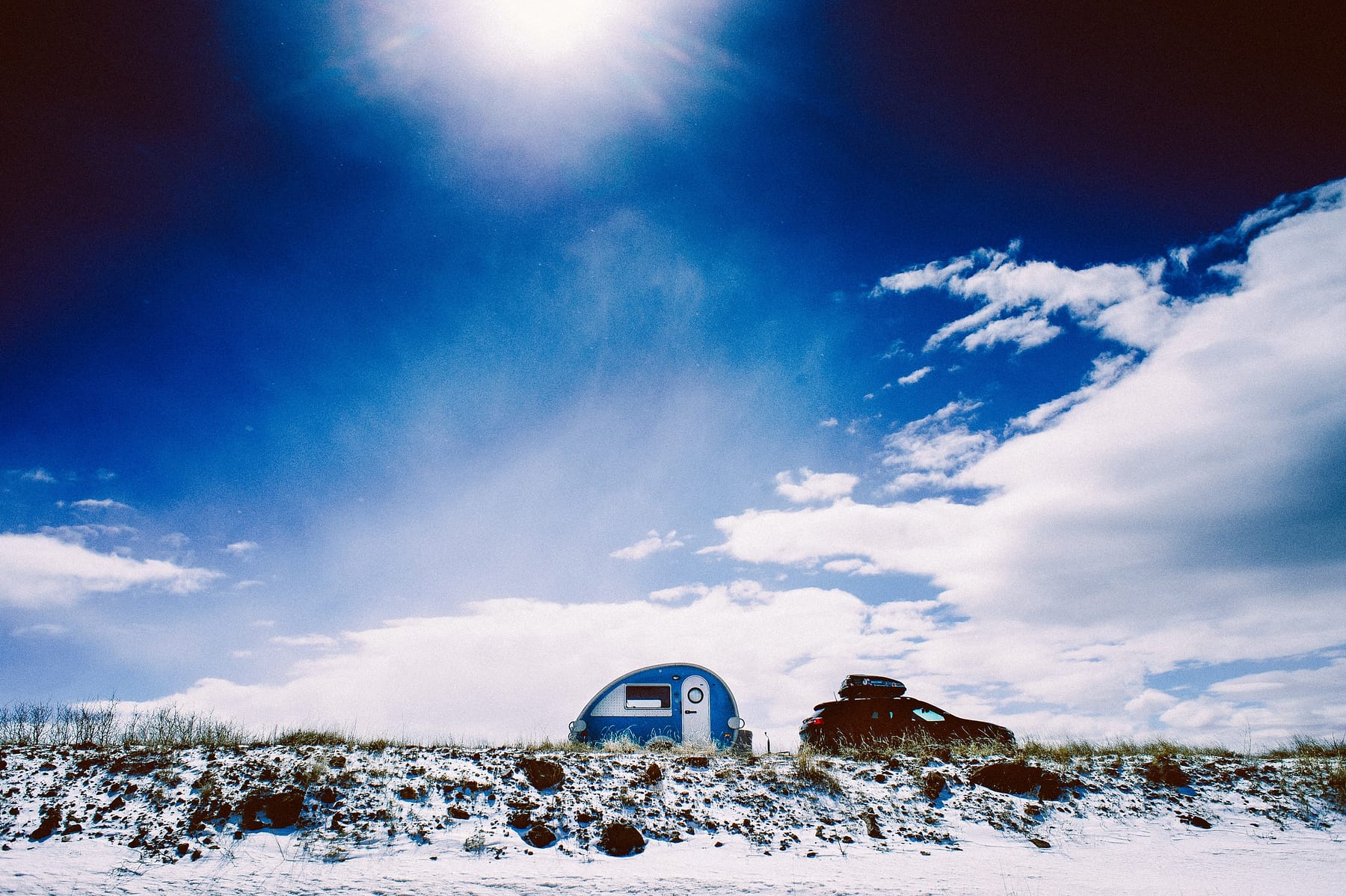 Utah's Wildlife
Utah has remarkable and diverse flora and fauna, which makes camping all the more enticing but comes with some warnings. In general, you need to always keep your distance from wildlife, never feed, approach, or touch animals, and enjoy them through the lenses of binoculars or a camera. A common-sense approach is often sufficient, but campers also need to learn proper behavior around such Utah-resident creatures as black bears, mountain lions, bison, and rattlesnakes. Useful information is often available in visitor centers, but it's smart to do some research in advance of camping in Utah. When you're camping in bear country, you must
be bear aware
. Campers are uniquely vulnerable to bear encounters and have the potential to attract bears, so take the issue seriously. Create a bear-safe campsite with all food, drinks and other scented items secured in your car, bear lockers or bear-safe containers tied high between trees. Clean up all food residue and cooking equipment, and dispose of trash securely.A very easily overlooked precaution campers must be aware of is the fragile soil crust present in most of Utah's desert regions. This
cryptobiotic soil crust
, made up of microorganisms and fungi, holds the soil together and creates places and nutrients for plants to grow. It might not be much to look at, but it's essential to sustaining plant and animal life in the desert. Protect the soil by only using existing campsites and staying on trails.
Top Tips for Camping in Utah
Here are some more handy things to know about camping in Utah:
Cell phone service can be unreliable or nonexistent outside Utah's towns and cities. Print or download maps and guides, and plan to use WiFi at visitor centers and tourism offices.
Check local firerestrictions, which can change daily, before cooking outdoors or lighting fires. You might want to bring a camp stove for use when fires are not allowed.
ExperiencedUtahcamperspoint out that you always need more drinking water than you think in the dry climate. Carry a large water jug with you and refill it whenever you can.
Also bring plenty of sunscreen, even in winter.
Spotty WiFi and phone service means it's a good idea to bring some offline entertainment options for your downtime. Packs of cards, books, portable arts and crafts projects, and travel-size board games are all good choices.
Always bring layerable clothing so you can be comfortable in quickly changing weather conditions.