Do you want to take a nice vacation this summer? Enjoy a little time in the Great Outdoors? Let the majesty of nature soothe your soul? March to the top of a mountain and scream into the wind? It's going to be that kind of summer. We're all ready for a healing dose of nature's magical elixir, and Utah is brimming with it.
Complex rules and regulations are something you don't want to deal with while making travel plans. Good news! Utah moved into a "Steady State" response to the Covid-19 pandemic as of late March 2022 and currently has zero travel restrictions. All five of its national parks and 43 state parks, along with their campgrounds and visitor centers, are open to the public and expected to stay that way for the foreseeable future.
But you're not totally off the hook for research and planning. It's sensible to check up-to-date conditions and advisories before you travel to Utah. Also, remember that Utah's state and national parks are super popular, and summer is peak season. Be sure you're comfortable with crowds — if it's been a while, it might feel weird!
Masking and Social Distancing Rules in Utah
For masking and social distancing guidance, the Utah Office of Tourism and Utah State Parks follow the CDC's Covid-19 Community Levels tool, as does the National Park Service. However, the NPS does require masks on all enclosed public transport, such as shuttle buses, regardless of the community infection level.
The CDC tool allows you to search your destination by county and discover the community infection level, ranked as low, medium or high. Mask-wearing is advised in indoor public spaces only when the level is high. High-risk individuals might want to wear masks at the medium level.
To use the tool, enter the county where the park you intend to visit is located. Utah's national parks are in the following counties:
Arches: Grand County

Bryce Canyon: Kane and Garfield counties

Canyonlands: Wayne, San Juan, and Garfield counties

Capitol Reef: Garfield and Wayne counties

Zion: Washington and Kane counties
Here's the obligatory reminder to follow all the standard (and still important!) advice to prevent the spread of Covid-19. You know the drill: wash your hands, keep your distance, take a test if you have symptoms, and stay home if you're sick. And don't litter. Nothing to do with Covid. Just don't litter. It's the worst.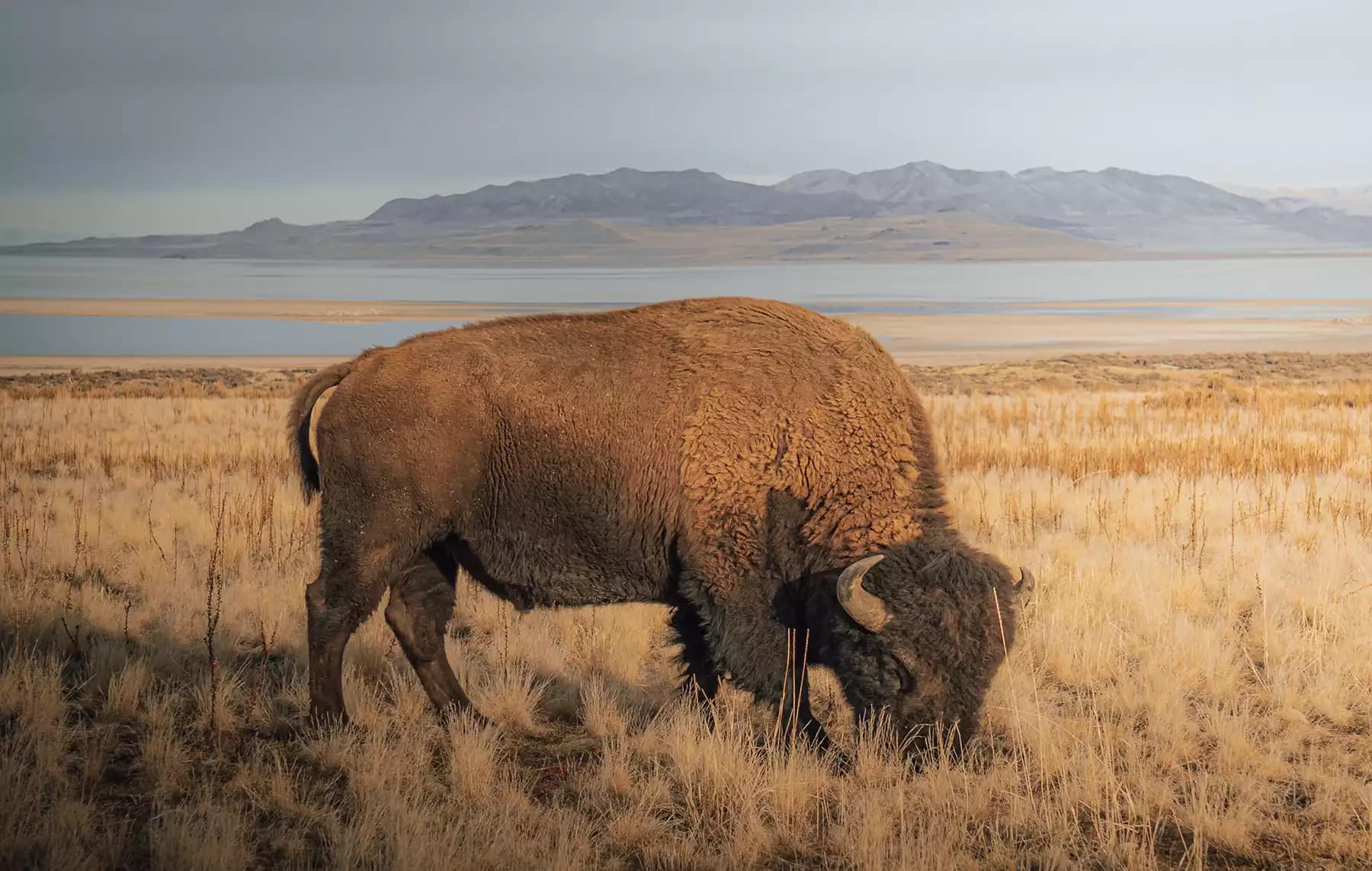 Visiting Utah State Parks This Summer
Utah's state parks are all open this summer, and they're amazing places to go camping. Make a reservation ASAP to avoid disappointment. There are currently no pandemic-related restrictions, but you should still look up other advisories for the specific parks you intend to visit when you travel to Utah.
Go to the Utah State Parks homepage and navigate to the individual park website, or look up current temperatures and advisories for every state park here. Check the weather forecast and fire restrictions. Campground availability, trail conditions and road conditions are also handy to know. In addition, depending on your recreation plans, you might want to look up boat ramp availability, water levels, water temperature, and fishing reports.
Traveling to Utah's National Parks This Summer
It's a good idea to check for active alerts and visit individual park websites before heading to any of Utah's five national parks or other National Park Service (NPS) properties. Keep in mind that camping is only allowed in developed campgrounds or with a backpacking permit, and permit processes vary from park to park. Remember to bring a mask if you're going to ride on a shuttle or tour bus in a national park. Fire restrictions change daily, so stay up to date on those, as well.
Here are some current park rules and restrictions to be aware of before a summer 2022 visit.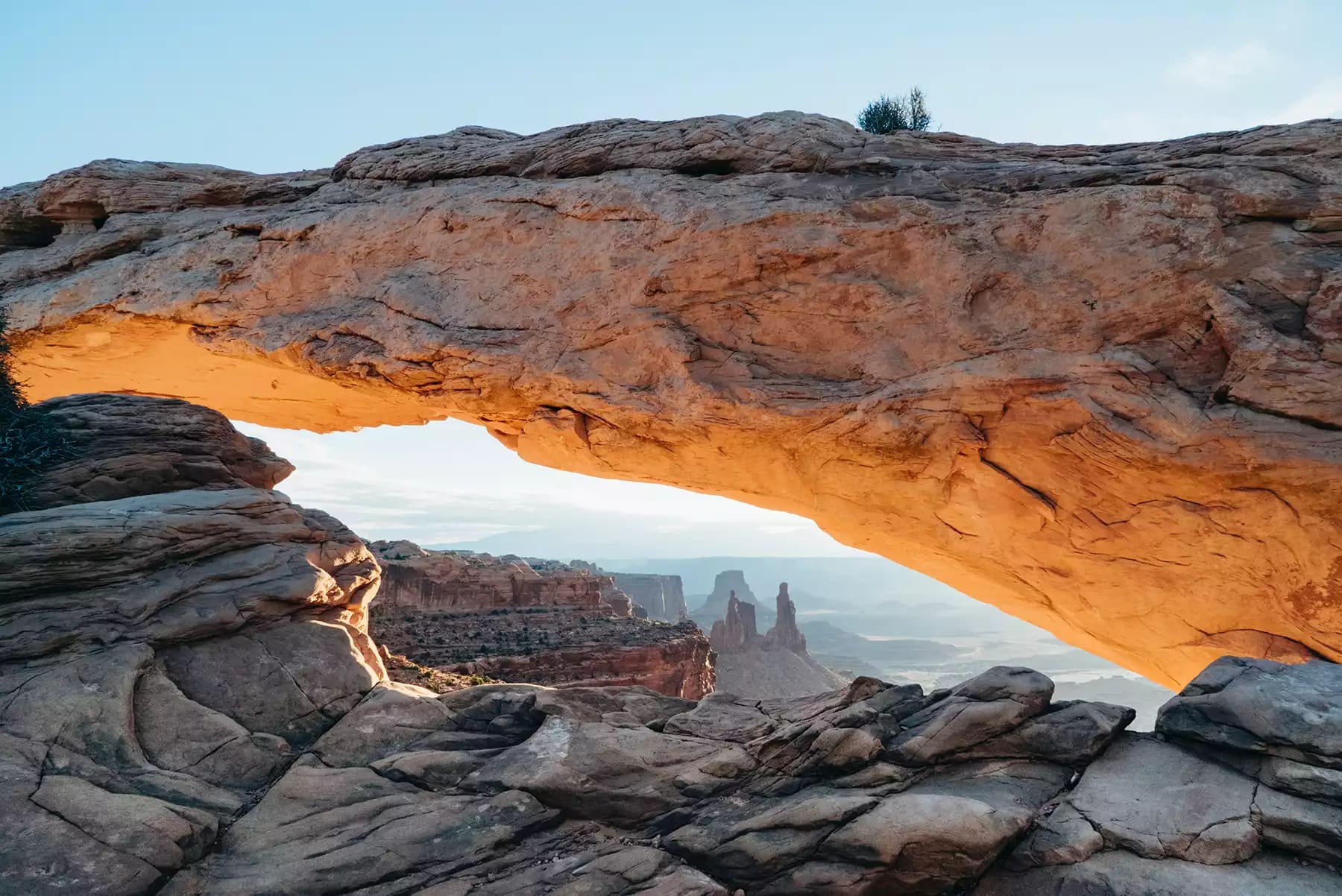 Arches National Park
Arches National Park is running a timed entry reservation program from April 3 to October 2022. You must book a timed entry ticket on Recreation.gov or over the phone if you want to visit the park. An exception is made for visitors with a camping reservation, backcountry, special-use permit, or reservation for the Fiery Furnace tour. This pilot program is not in response to the pandemic; it's due to high visitation.
Bryce Canyon National Park
At the time of this writing, the only alerts at Bryce Canyon National Park are the closure of the Agua Connecting Trail due to trail damage and construction-related delays on Lodge Loop Road until mid-September. Check here for current conditions.
Canyonlands National Park
Expect long lines at any time from March to October, especially on holiday weekends. Murphy Trail Parking Lot and trailhead will close from June 21 for development. Water levels at Cataract Canyon might affect boating plans, and White Rim Road is closed due to hazardous water conditions. Check here for current conditions.
Capitol Reef National Park
Expect delays of around 15 minutes on Utah State Route 24 due to construction this summer. Some park areas along the route will be closed or have limited access. Sections of the Freemont River Trail are closed for improvements. Also, parts of Burro Wash and Fivemile Wash, Shinob Canyon and routes into the canyon will all be closed until August 31, 2022 to protect sensitive resources. Current conditions are listed here.
Zion National Park
After April 1, 2022, a permit is required to hike Angels Landing, one of the most popular destinations in the park. Permits are available via lottery at Recreation.gov. This is due to congestion concerns. The parking lot at the Human History Museum and the connecting trail from the museum to the Pa'rus trail are currently closed for construction. Check here for more advisories.
Traveling To Navajo Tribal Parks This Summer
Monument Valley Navajo Tribal Park, a popular tourist destination in Utah, is one of the Navajo Tribal Parks managed by the Navajo Nation. Rules and regulations for visiting Monument Valley this summer are governed by the Navajo Nation, and are independent of the State of Utah and National Park Service.
As of April 5, 2022, the Navajo Nation issued a community health advisory mandating wearing masks in all public places, both indoors and outdoors. The advisory allows a maximum occupancy of 75% for restaurants, hotels, campgrounds and RV parks, museums, parks, and other businesses. Limited availability means you should make reservations as early as possible.
Backcountry permits are always required for hiking and camping in tribal parks. This is in addition to general admission.