With its wide-open spaces, great diversity of gorgeous and otherworldly landscapes, and impressive arrays of resources geared toward campers of every style, Utah is an outstanding destination for an RV trip. There are more than
300 public campgrounds
in Utah along with hundreds more private ones, with RV camping options spread out across the entire state. RV campers certainly have no shortage of campgrounds to consider, ranging from amenity-packed glamping resorts to off-the-beaten-path primitive sites.
About RV Camping in Utah
All these natural and manmade assets make Utah a very popular RV destination. The most famous destinations in Utah, which include its national and state parks, Lake Powell and Moab, are extremely busy during their high seasons. Reservable RV spots get booked up fast, and scoring first-come, first-serve sites requires a great deal of luck, plus a viable backup plan. March to May and September to October are generally the busiest months for camping in desert areas; summer is naturally the high season for camping at higher elevations.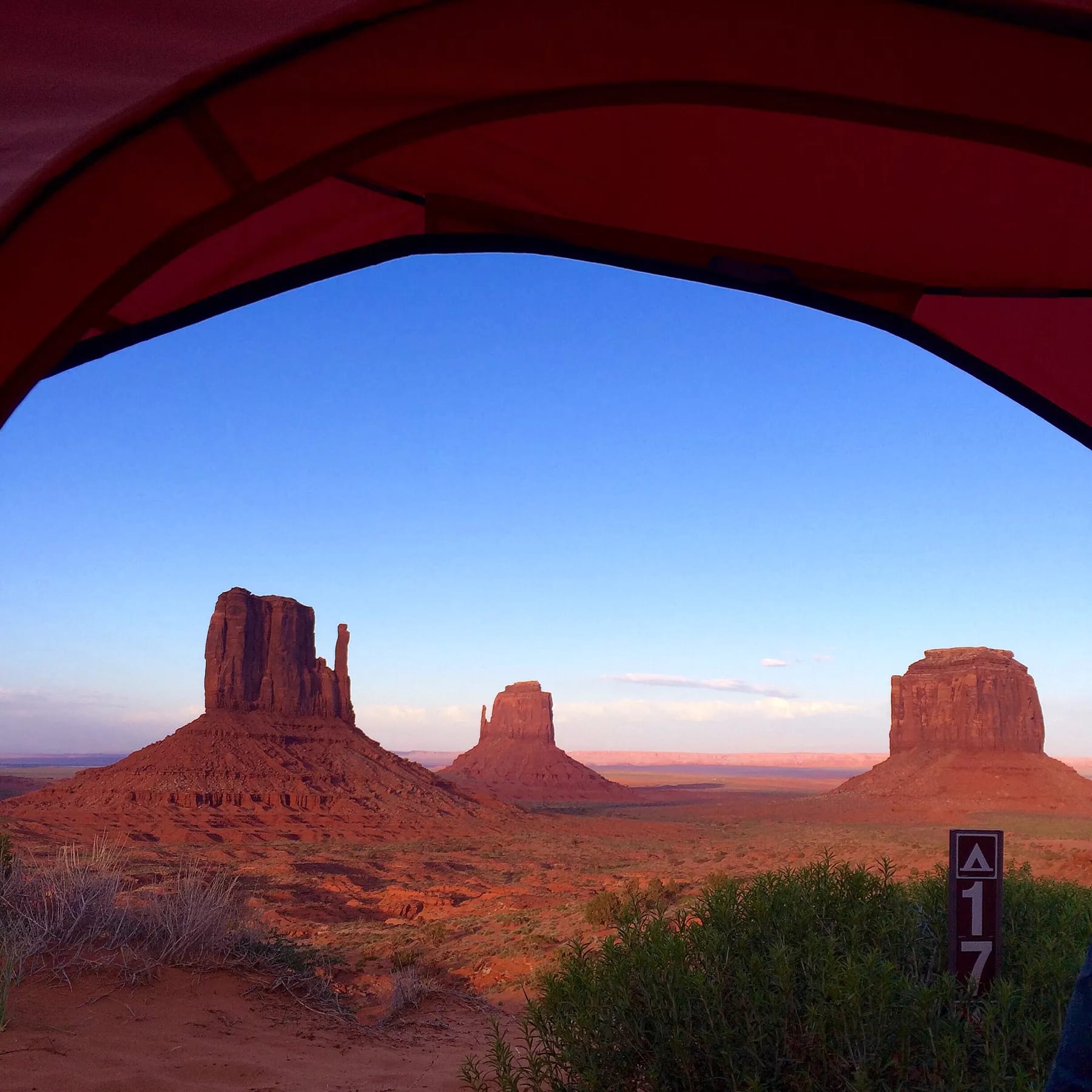 If you're planning a Utah RV trip, look carefully at the climate in the specific regions you intend to visit. Utah has a distinct
four-season climate
with very hot and very cold seasons that rule out RV camping in certain regions at certain times of the year. But, there is great variation by region. In spring and fall, conditions are generally pleasant but with less predictability, so pack and prep your RV for all possible conditions. With so much of Utah's land left wild and protected from development—including some
20 million acres of public lands
—expect to be forced off the grid during at least some of an RV trip. Cell phone coverage is limited outside of cities and towns, so download maps in advance. Know that amenities like potable water might not be readily available everywhere you camp. Many public campgrounds welcome RVs but do not offer full or even partial hookups. Amenities vary considerably, so invest some time into researching your campground options and comparing them to your own personal must-have services. On the road, keep your gas tank as full as possible, topping up before venturing far from any major town or city, and keep your drinking water supplies fully stocked too. Research routes to make sure there are no height or length restrictions on vehicles. These limitations are not uncommon in Utah.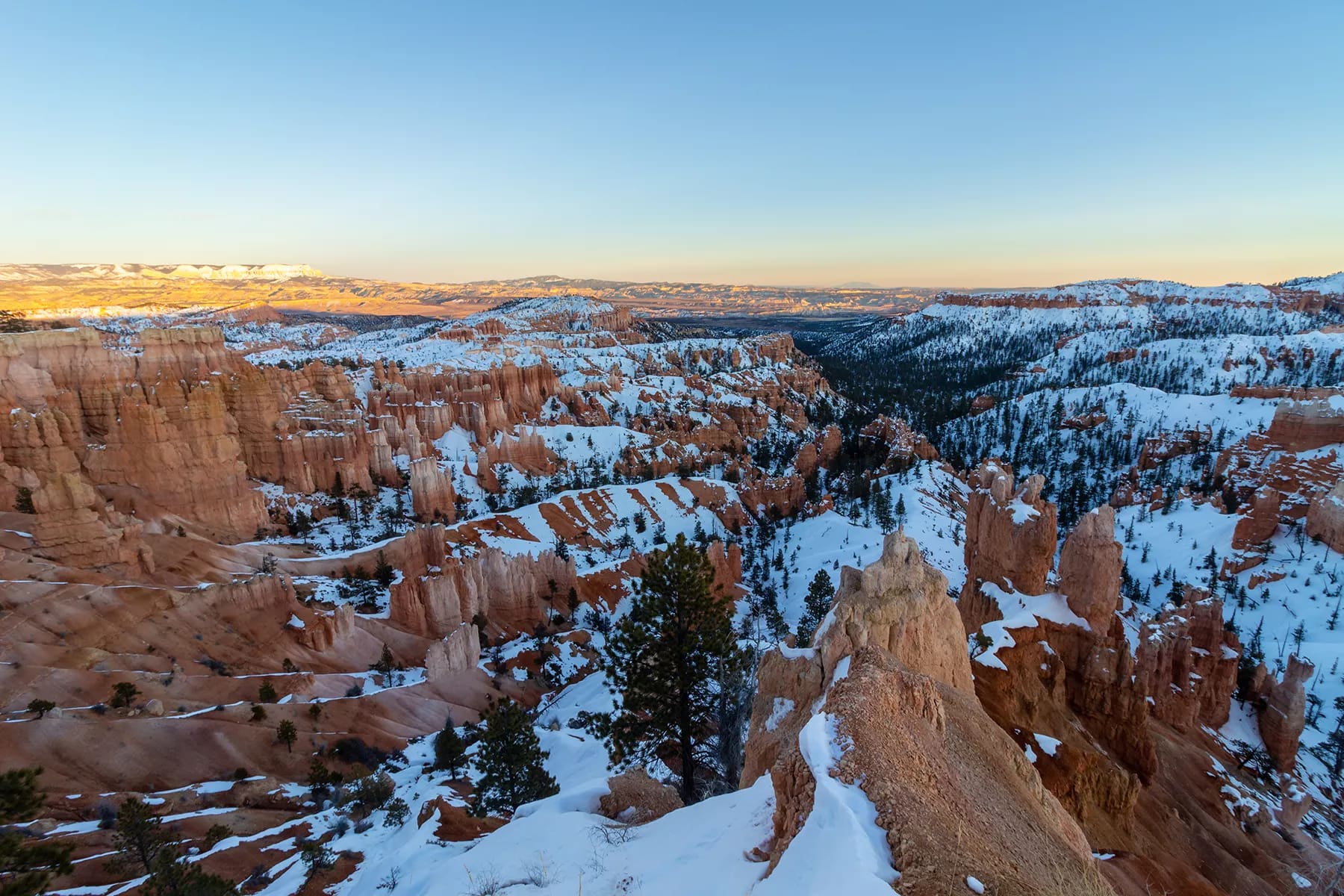 National Park Camping for RVs in Utah
Utah's five national parks all have at least one campground that welcomes RVs. Facilities vary from park to park, and reservation policies tend to change frequently, so it's always best to check with individual locations. When reservations are accepted, you can make them up to six months in advance. Act quickly if you want to score a campsite at a national park. 
Capitol Reef National Park: Fruita Campground features 64 sites, each with a picnic table and firepit or grill. There are no hookups, but there is a dump station and potable water at the entrance, along with restrooms with running water and flush toilets. Sites are available for RVs up to 52 feet. 
Zion National Park: Watchman Campground is open year-round and features comfort stations with flush toilets and potable water. There are no showers and no electrical hookups. Each site has a picnic table and fire pit. Campers can reach nearby Springdale, where there are markets, restaurants, pay showers, laundromats and more, on foot or by shuttle. The park also has dry RV sites at the summer-only South Campground. Access to the primitive sites at Lava Point Campground is limited to vehicles up to 19 feet. 
Bryce Canyon National Park: There are 50 RV-only sites at the North campground and 50 RV sites at the Sunset campground. None have hookups, but both campgrounds have a summer-only dump station and potable water. 
Canyonlands National Park: Two campgrounds welcome RVs up to 28 feet. Island in the Sky Campground near the Green River Overlook and The Needles Campground have toilets, picnic tables and fire rings. Campers need to get water (available seasonally) outside the visitor center.
Arches National Park: The only campground in the park is Devils Garden Campground, which has campsites available for RVs up to 40 feet. Facilities include drinking water, picnic tables, grills and flush toilets.
Other National Park Properties
: There are summer-only RV and tent sites at
Point Supreme Campground
in Cedar Breaks National Monument. A handful of sites are suited to RVs up to 36 feet at the year-round campground at
Hovenweep National Monument
. There are 13 year-round sites with no water or hookups at Natural Bridges National Monument and numerous
RV camping options
at Glen Canyon National Recreation Area, including campgrounds operated by park concessioners.
State Park Camping for RVs in Utah
Utah boasts 43 state parks,
34 of which
have tent and RV campsites available. Sites range from primitive to well-developed with full or partial hookups. Make reservations up to four months in advance. One highlight among the many options for RV camping in Utah State Parks includes Bridger Bay Campground at
Antelope Island State Park
, which has some sites with water and electrical hookups, plus flush toilets, showers and a dump station. Another is
Escalante Petrified Forest State Park
, where the Lake View RV Campground has water and electrical hookups along with seasonal showers.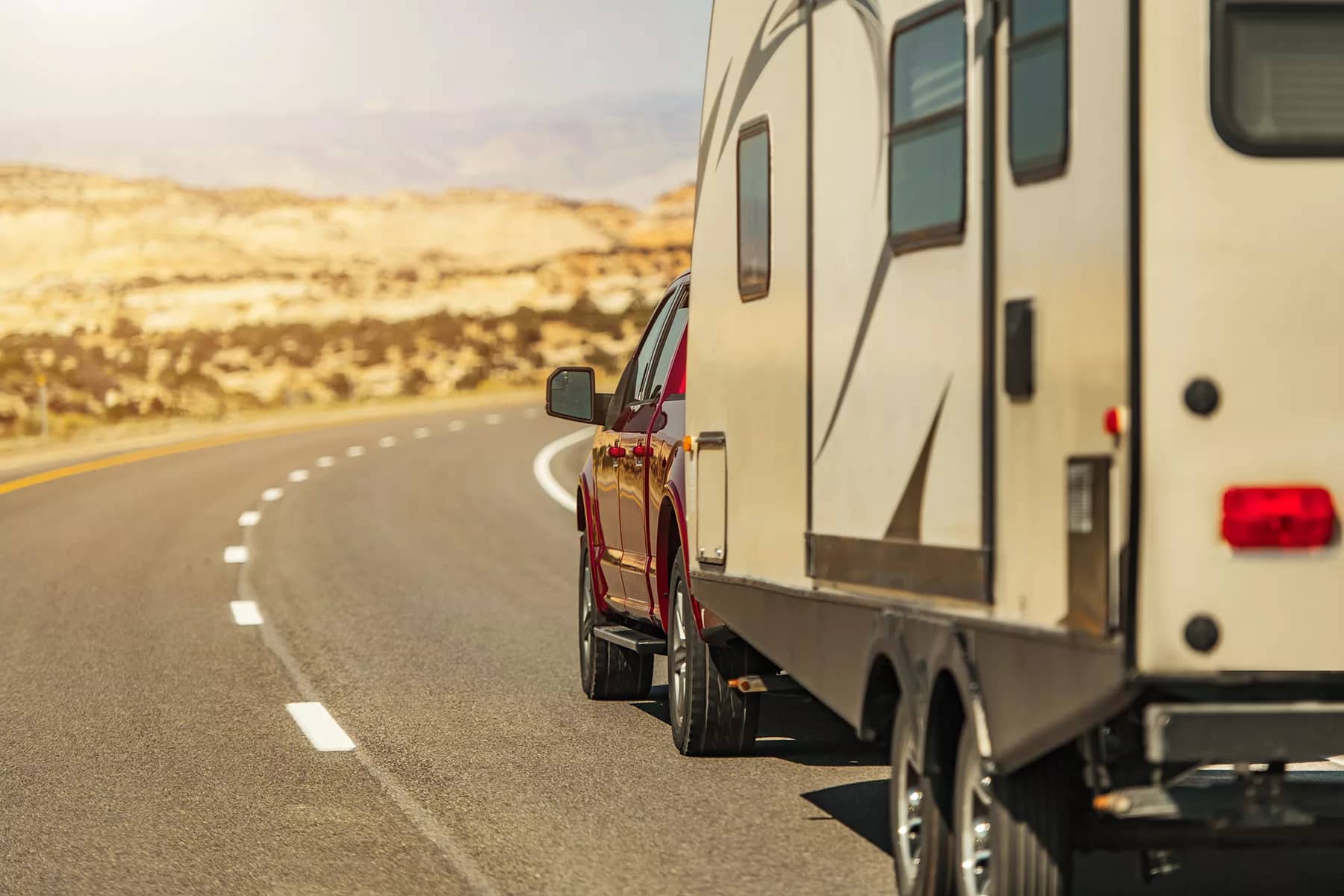 BLM Camping for RVs in Utah
The Bureau of Land Management (BLM) manages 40% of Utah's land, guaranteeing access to the public. For those wondering, "Can I park my RV anywhere in Utah" the answer is no unless you're talking about BLM-managed land. In that case, yes! (Some minor restrictions apply.)
Boondocking
on BLM land in Utah is popular, but takes some planning for self-sufficiency, sometimes rough roads, and acquiring free permits for dispersed camping from ranger stations. For campers wondering where you can park an RV for free in Utah, BLM-managed land is also the most straightforward answer.  RV campers who prefer to stay at managed campgrounds also have a great array of options in Utah's BLM lands. There are almost 200 campgrounds in Utah's seven national forests and other public lands, and some take reservations. They tend to be rustic with few amenities, and only a handful have electrical hookups. Among those are
Aspen Grove
and
Strawberry Bay
, both in waterfront locations in the Uinta-Wasatch-Cache National Forest. 
Private RV Campgrounds in Utah
Utah's popularity as an RV destination ensures there are plenty of private RV campgrounds statewide. They cover every imaginable style of camping, and in general offer a greater range of amenities than public campgrounds. If you want a resort-like atmosphere with access to a swimming pool, on-site restaurants and markets, bike rentals and decent WiFi, private campgrounds are your first choice.  Private campgrounds can also emphasize incredible views, such as
The View Campground
at Monument Valley, part of the Monument Valley Navajo Tribal Park. Here, you can set up a camp chair outside your RV and watch the sunset over sandstone towers rising up from the desert floor. 
A Few Final Tips for RV Camping in Utah
Check city ordinances before RV camping in urban areas. In Moab, for example, it's illegal to camp inside city limits except in a designated campground.
Bookmark the Utah RV dump station map created by the GottaGo! Utah organization. It helps you find appropriate facilities for dumping RV waste.
Practice Leave No Trace camping to protect Utah's unique and delicate ecosystems.
Make it easy to find and book RV campsites in Utah at BookOutdoors.