Planning to go camping on Memorial Day? If so, you're not alone. A whopping
18 million households
took a Memorial Day camping trip somewhere in the US in 2021. Clearly, this has become an official camping holiday for people across the nation. If you're all geared up and ready to go, why not consider
Memorial Day camping in Utah
? It's an ideal time to beat the summer heat while enjoying the best of springtime in America's most stunning mountain ranges.
Where to Go Memorial Day Camping in Utah
Privately Owned Campgrounds
Privately owned campgrounds provide the best of both worlds. You can enjoy a true wilderness experience in a magnificent setting close to nature trails, natural landmarks and riverfront sites all the while enjoying conveniences such as showers, restrooms and potable water. Many of Utah's privately owned campgrounds even provide amenities like swimming pools, hot tubs, playgrounds, Wi-Fi, TV channels and general stores. You can depend on a privately owned campground to offer at least a minimum of amenities plus many extras. So, if you prefer access to hookups, restrooms, showers and other conveniences, a privately owned campground is definitely your best bet.
State and National Parks
Utah is home to five national parks and 43 state parks, all of which provide basic tent and RV camping facilities. State parks allow you to book four months in advance, national parks up to six months. Be warned that these spots fill up in a hurry, especially for Memorial Day weekend. Utah's state parks provide a grill, fire ring and picnic table for each site, and some have full hookups as well. National parks typically don't provide hookups (with a few exceptions). Amenities like toilets and potable water will vary, so check the park's website before you leave.
Pro tip:
State and national parks usually have size limitations for RVs, and some might even be tent-only, so ask before making reservations.
Federal Lands
Thanks to the Bureau of Land Management, Utah has
22.8 million acres
of public lands. This means there are lots of free or minimal-charge camping for adventurous trekkers. However, these are bare-bones wilderness areas with absolutely no amenities, so plan accordingly. And if this makes you eager to get started, be sure to
join BookOutdoors
for some of Utah's best campsites!
Best Places for Memorial Day Camping in Utah
Devil's Garden
Set in the shadow of Arches National Park, Devil's Garden has 51 campsites surrounded by red sand desert and amazing red rock arches. All sites are close to an abundance of hiking trails and popular rock-climbing locations.
Zion National Park
Want an authentic desert camping experience? You'll love
South Campground
and
Watchman Campground
, which are located in Zion Canyon. Thanks to the cooler temperatures, May is the perfect month to enjoy this desert wilderness. If you book early enough, you might be lucky enough to get a campsite along the Virgin River.
Spruces Campground
Located in Big Cottonwood Canyon near Salt Lake City,
Spruces Campground
has 92 campsites. Each site is set within a wooded area full of lush spruce and aspen trees. You'll find plenty of densely forested hiking and biking trails to enjoy.
Sun Outdoors RV Resort & Campground
If you enjoy the luxury of sitting in a hot tub or perfecting your putting, you'll love Sun Outdoors RV Resort & Campground. Located outside Arches National Park, this resort accommodates tent campers and RVers. Amenities include a hot tub, putting green, full hookups, a dog park and even community cookouts.
Words to the Wise: Check Weather Before Packing
How's the weather for Memorial Day camping in Utah? It depends on how high up you are! High-elevation states likes
Colorado
have mountain passes that can be snowbound through mid-June. Utah, on the other hand, usually has spring-like weather by the end of May. However, snow can still fall in the mountains. That being said, pack accordingly and consider these tips:
Bring warm bedding, caps, gloves, and plenty of insulating layers of clothing, especially for cold nights (you can shed these layers when it heats up during the day).
Sunglasses and sunhats are essential in Utah's bright sun. And, don't forget the sunscreen with a minimum SPF of 15.
Bring plenty of water, you'll need it in Utah's dry mountain climate. And bring extra food because supply stores are scarce in some areas.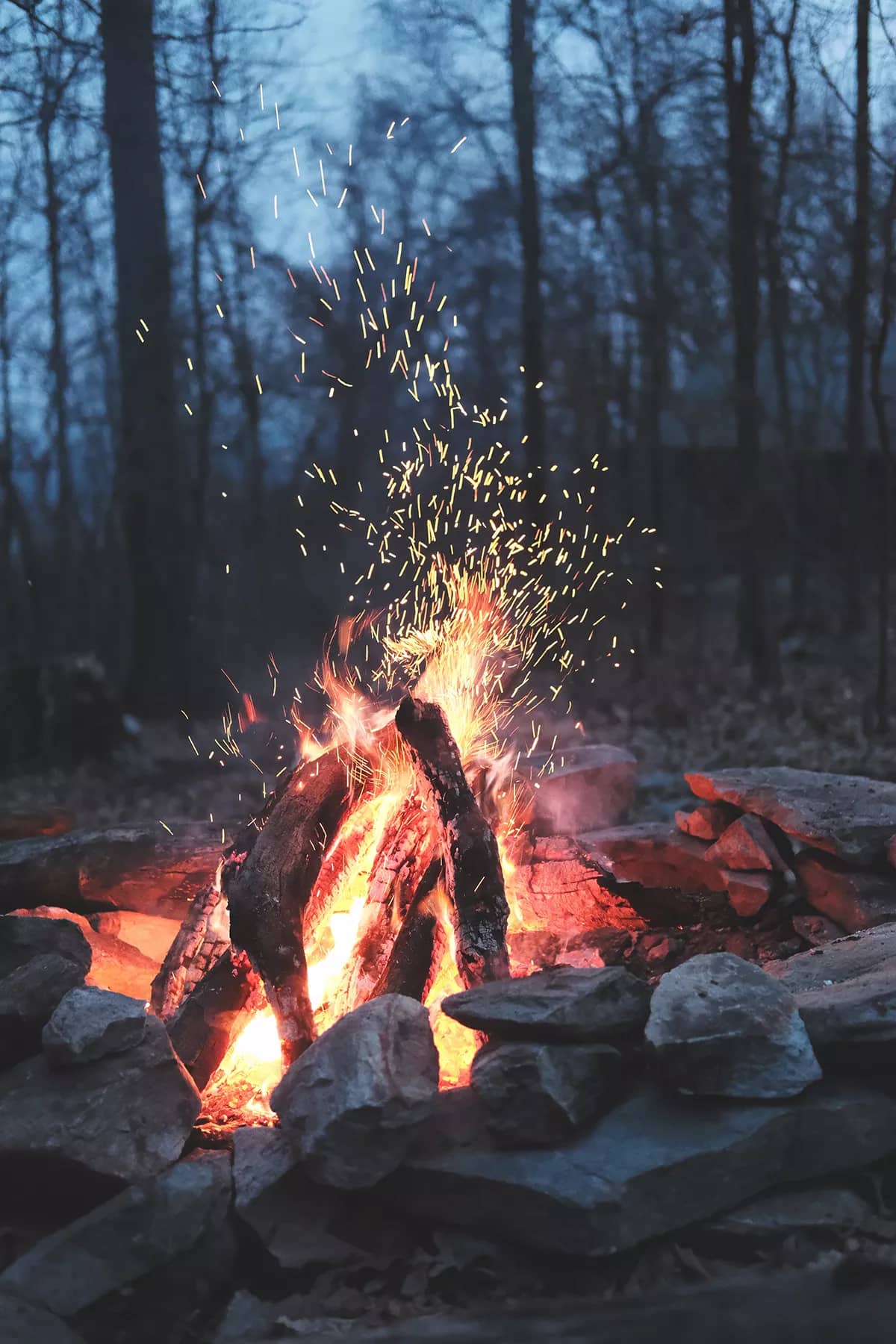 Tips for Memorial Day Camping in Utah
Most campsites will just be opening, so be patient with new-season glitches. Don't be annoyed if the campgrounds aren't yet fully staffed.
Memorial Day camping in Utah is a tradition for many families, so expect lots of people, and reserve your spot ahead of time. Also, you might encounter lines at amenities like restrooms. If you're thinking of renting a fully-equipped RV, this might be the time to do it. And if you can't stand crowds, look for areas off the beaten path.
Utah always has numerous fire restrictions, including restrictions about campfires and fireworks. Be sure to look up the guidelines before you leave.
Wildlife may be awakening, but you don't want them to come to visit. Keep your distance from wild animals, and avoid all interactions (except long-distance picture-taking). Otherwise, you could spend your Memorial Day weekend in one of Utah's many excellent emergency clinics!
Several of Utah's state parks now offer trailer rentals. If you don't want to haul or buy a trailer, you can just show up at the park and rent one for your stay.
Utah is a dream destination for campers worldwide with its incredible natural landmarks and abundance of state and national parks.