Austin, Texas, often called the "Live Music Capital of the World," is a city that embraces its distinctive and eccentric character. Known for its vibrant arts scene, thriving music culture, and delectable culinary offerings, Austin has earned its reputation as a hub of creativity and quirkiness. In this RV guide, we invite you to embark on an adventure through the weird and wonderful city of Austin. From exploring its eclectic neighborhoods and immersing yourself in its vibrant arts and music scene to indulging in mouthwatering cuisine and uncovering offbeat attractions, we'll provide you with all the insights you need to make your visit to this hip Texan city unforgettable.
Exploring Austin's Eclectic Neighborhoods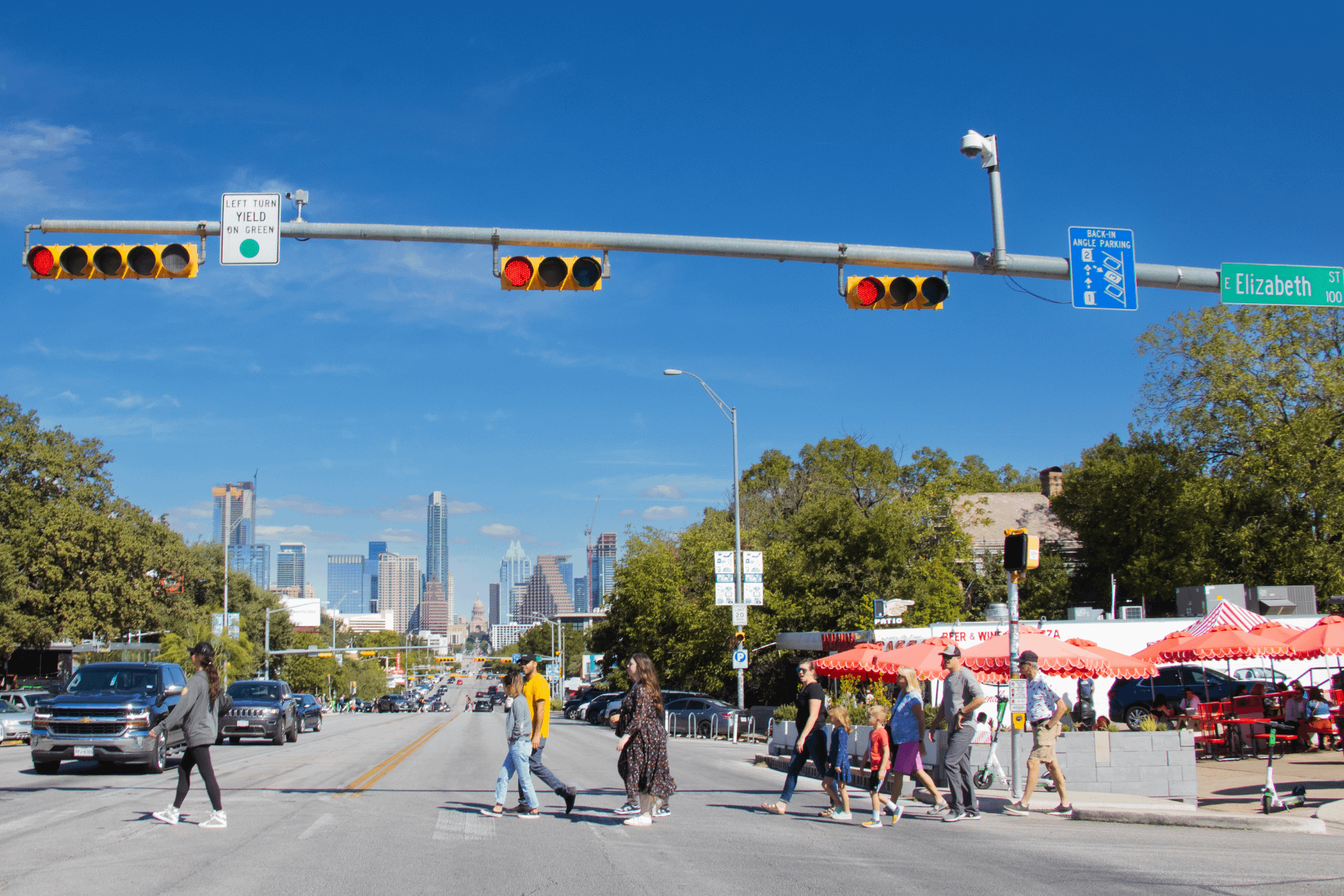 South Congress (SoCo): Where Quirkiness Meets Style
Start your Austin adventure in the South Congress neighborhood, fondly known as SoCo. Here, you'll find a delightful blend of vintage shops, trendy boutiques, and unique art galleries. Grab a cup of artisanal coffee and stroll down the vibrant streets, where you'll encounter street performers, food trucks, and colorful murals. SoCo perfectly captures the essence of Austin's quirkiness and style.
East Austin: Creative Hubs and Trendy Hangouts
Head east to discover the beating heart of Austin's creative scene. East Austin is a haven for artists, musicians, and entrepreneurs, with converted warehouses hosting galleries, studios, and funky coworking spaces. Explore the neighborhood's hip bars and restaurants, where you can enjoy craft cocktails and innovative cuisine while soaking in the effortlessly relaxed atmosphere. East Austin is the place for trendsetters and those seeking the next big thing.
Downtown Austin: The Heart of the City's Energy
No visit to Austin is complete without experiencing the energy of downtown. Wander along the bustling streets and explore the vibrant live music scene, with legendary venues showcasing talented local musicians. Discover the awe-inspiring State Capitol building and stroll along the picturesque Lady Bird Lake. Downtown Austin pulsates with life, offering entertainment, shopping, and dining options that captivate you.
Embracing Austin's Vibrant Arts and Music Scene
Live Music Capital of the World: Austin's Legendary Music Venues
Get ready to be blown away by Austin's renowned music scene. With over 250 live music venues, the city offers an eclectic array of genres and a stage for established and emerging artists. From classic venues like the historic Moody Theater to the intimate bars along Sixth Street, Austin's live music scene will have you tapping your feet and dancing the night away.
Art Galleries and Street Art: Exploring Austin's Creative Side
Austin's artistic spirit extends beyond the music scene. Explore the city's vibrant art galleries and immerse yourself in a world of contemporary art, thought-provoking exhibitions, and awe-inspiring installations. For a more unconventional art experience, wander through Austin's streets adorned with captivating street art. Discover colorful murals, whimsical sculptures, and hidden gems that showcase the city's creative soul.
Indulging in Austin's Culinary Delights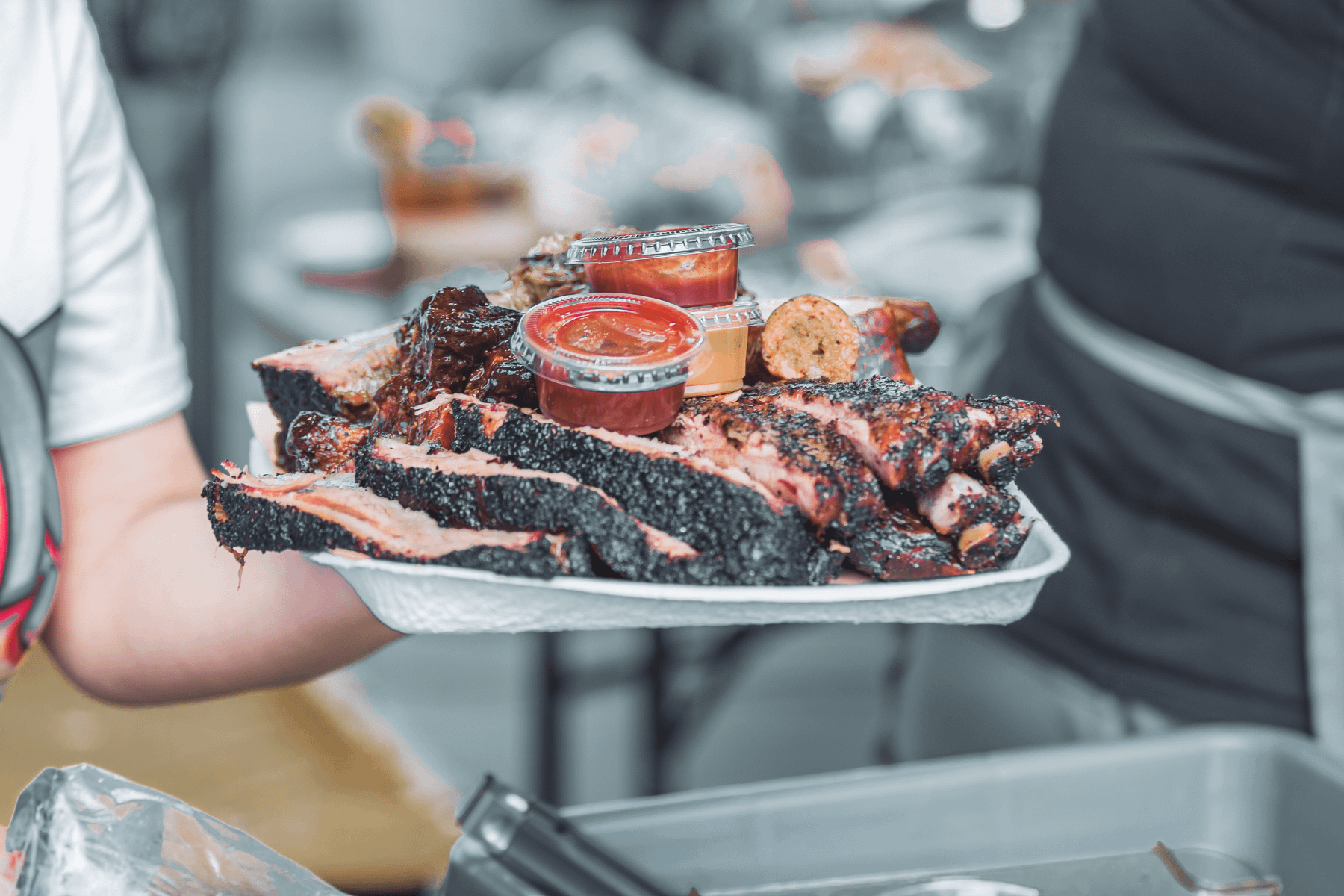 Food Truck Culture: Tasting Austin's Flavorful Street Food
Prepare your taste buds for an explosion of flavors in Austin's thriving food truck scene. From mouthwatering tacos and juicy burgers to vegan delights and international cuisine, Austin's food trucks offer a culinary adventure at every corner. Join the locals in a food truck park and savor the authentic flavors that make Austin a food lover's paradise.
Farm-to-Table Dining: Experience Austin's Sustainable Food Movement
Austin takes pride in its commitment to sustainable and locally sourced food. Indulge in farm-to-table dining experiences celebrating the region's bountiful produce and supporting local farmers. From upscale restaurants to cozy cafes, Austin offers diverse culinary experiences highlighting the freshest ingredients and innovative techniques. Treat yourself to a gastronomic journey while supporting the city's sustainable food movement.
Get ready for an unforgettable adventure in Austin, where the weird and wonderful collide to create a one-of-a-kind experience. From its eclectic neighborhoods to its vibrant arts and music scene, and not forgetting the culinary delights that await, Austin is a city that leaves a lasting impression. So pack up your RV, and let's hit the road to discover what makes Austin truly special. Keep it weird, keep it wonderful, and Festivals: Adding Some Austin Flavor to Your Trip.
Connecting with Nature: Outdoor Adventures in Austin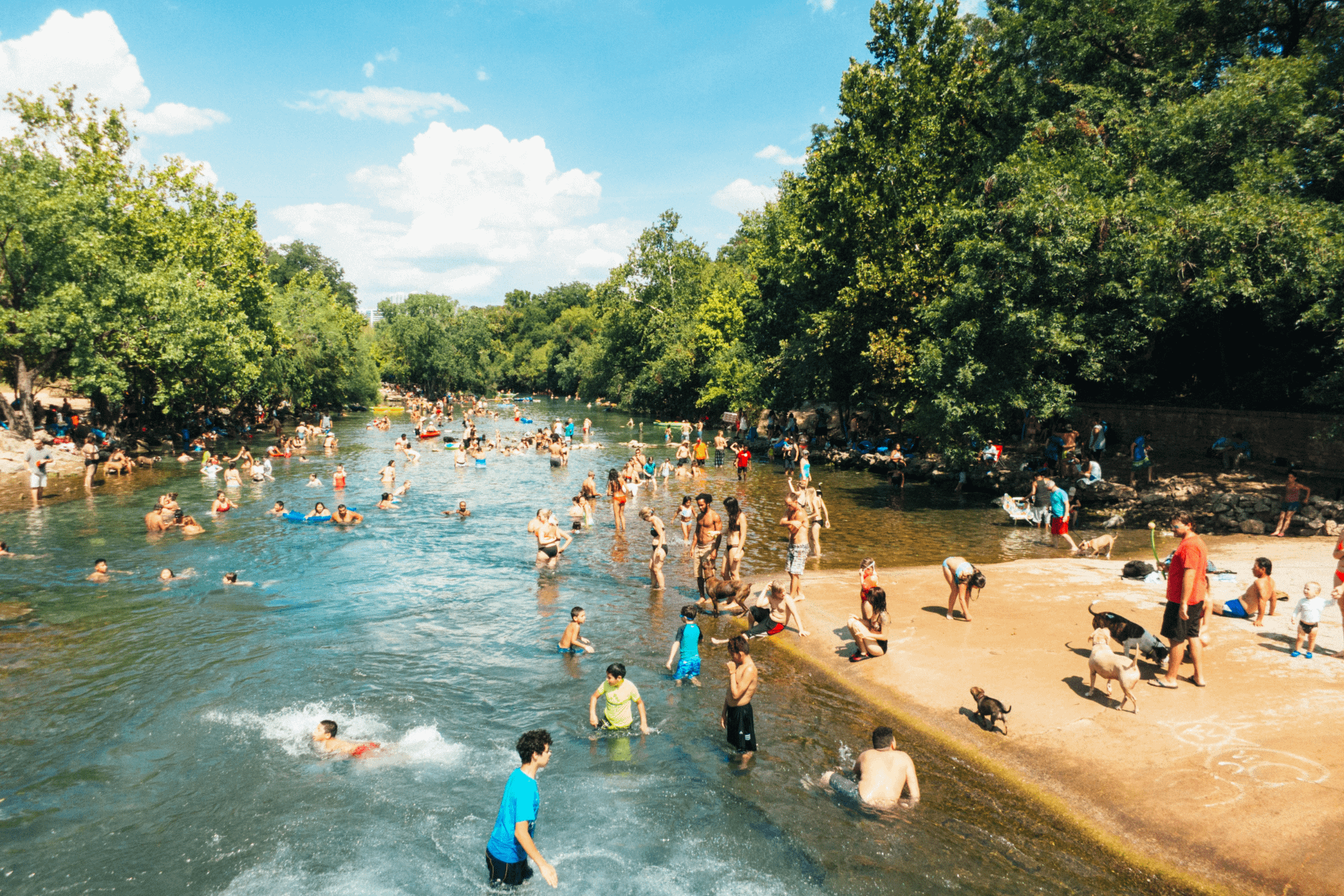 When you think of Austin, you might imagine the bustling music scene and vibrant food culture, but did you know that this Texas city also offers plenty of outdoor adventures? One of the best ways to connect with nature in Austin is by exploring Lady Bird Lake. Rent a kayak or canoe and paddle along the lake, taking in the breathtaking views of the city skyline. If biking is more your style, hop on the scenic trail surrounding the lake and enjoy a leisurely ride while soaking up the sun.
Another outdoor gem in Austin is Zilker Park. This expansive green space is perfect for a picnic with friends or a solo hike. With its lush trees, rolling hills, and beautiful gardens, Zilker Park provides a peaceful escape from the urban hustle and bustle. Stroll along the trails or challenge yourself by hiking up the Barton Creek Greenbelt. No matter how you spend time in these outdoor spaces, you'll find that nature is never too far away in Austin.
Uncovering Austin's Quirky and Offbeat Attractions
Austin prides itself on being a bit quirky and offbeat, and the city's attractions certainly reflect that unique vibe. One must-see spot is the Cathedral of Junk, an eccentric art installation that has become an iconic piece of Austin culture. Created entirely out of recycled materials, this towering structure is a testament to the city's creative spirit. Explore the labyrinth of pathways and hidden treasures within the Cathedral of Junk and embrace your sense of adventure.
For an even more bizarre experience, stop at the Museum of the Weird. This small museum showcases oddities and curiosities from around the world, giving visitors a glimpse into the stranger side of Austin. From shrunken heads to two-headed animals, the exhibits will leave you equally fascinated and bewildered. So, embrace your curiosity and the weirdness that makes Austin wonderfully unique.
Getting Around: RV-Friendly Accommodations and Transportation in Austin
If you're traveling to Austin in your trusty RV, the city offers plenty of options for RV-friendly accommodations. From full-service RV parks to more rustic campgrounds, you'll find the perfect spot to park your home on wheels. Some popular choices include the Austin Lone Star RV Resort and McKinney Falls State Park, which provide ample amenities and beautiful surroundings.
But what if you want to explore Austin without your RV? Don't worry! The city has various public transportation options to help you navigate its vibrant streets. Hop on a bus or use the city's convenient bike-sharing program. You can also embrace the local culture by renting a scooter or electric bike for a genuinely Austin-style adventure. With so many options available, getting around town is a breeze.
Making the Most of Your RV Adventure in Austin
Austin is known for its vibrant social calendar. From the famous South by Southwest music festival to the Austin City Limits music festival, there's always something happening in this lively city. Check out the local event listings before your trip and see if you can catch a live show or join the fun. After all, experiencing the local culture is what Austin is all about.
In conclusion, Austin, Texas, offers a one-of-a-kind experience for RV travelers seeking a blend of creativity, culture, and culinary delights. From the funky neighborhoods to the lively music scene and the plethora of outdoor activities, Austin truly lives up to its reputation as a unique and vibrant city. Known for its vibrant social calendar, the famous South by Southwest music festival, and the Austin City Limits music festival, there's always something happening in this lively city. Check out the local event listings before your trip and see if you can catch a live show or join the fun. After all, experiencing the local culture is what Austin is all about. So, whether you're a foodie, an art enthusiast, a nature lover, or simply someone who appreciates the unconventional, Austin is the perfect destination for your next RV adventure. Embrace the weird, soak in the wonderful, and create memories that will last a lifetime in this captivating Texan city.