If you're new to the RV lifestyle, understanding the basics of RV hookups is essential for a successful and enjoyable trip. RV hookups are the connections that allow your recreational vehicle to access electricity, water, sewer, and propane or gas at designated campsites or RV parks. Understanding how these hookups work and the necessary equipment will make your camping experience more comfortable and convenient. This article will provide a comprehensive guide to RV hookups, covering everything from electrical connections and power needs to water, sewer, and propane connections. We'll also offer tips for choosing the right RV hookup site and troubleshooting common issues. Whether you're a first-time RVer or simply seeking a refresher, read on to learn the RV hookup basics that every beginner should know.

Understanding Electrical Connections and Power Needs
Types of Electrical Connections for RVs
The most common are 30-amp and 50-amp connections. The type you'll need depends on your RV's electrical system.
Determining Power Requirements for Your RV
Understanding the electrical appliances and devices you'll be running simultaneously. Pro tip: If you can't function without a morning coffee, ensure your coffee maker fits within your RV's power capacity.
Water and Sewer Connections:
Essential Guidelines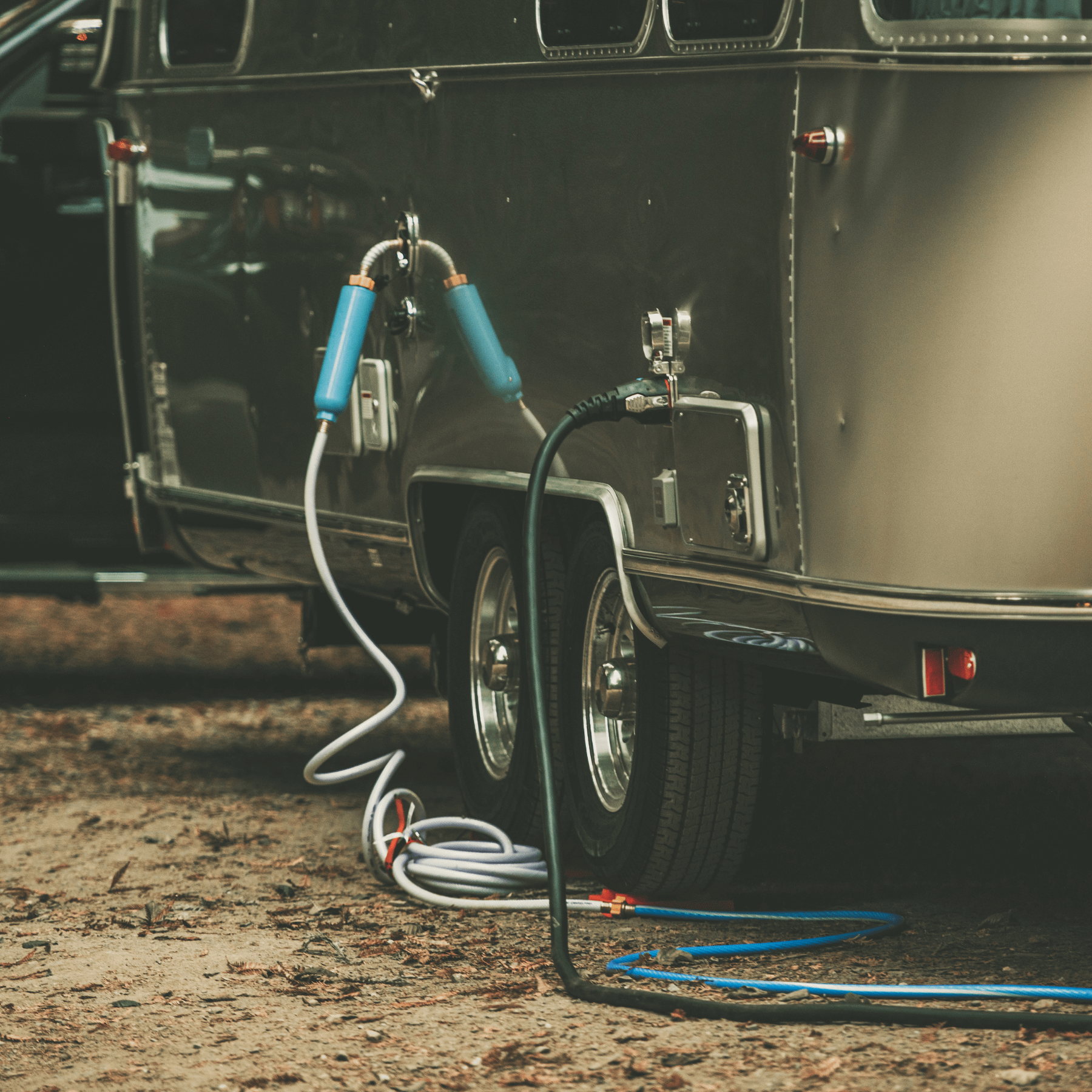 Water Connection Options for RVs
RVs come with various water connection options. Depending on where you're staying, you might find full hookups, partial hookups, or even just a water spigot nearby. Understanding these options will ensure you have enough water for drinking, cooking, and showering off the dirt from your epic hiking adventures.
Proper Sewer Connection and Disposal
While no one likes dealing with sewage, it's unavoidable in the RV experience. Proper sewer connection and disposal are not just matters of convenience but also etiquette and environmental responsibility.
Propane and Gas Connections: Safety and Usage Tips
Propane is like the secret weapon of RV camping. It powers your stove, fridge, heater, and BBQ grill. Understanding and knowing how to refill your tanks and detect potential leaks is vital.
Gas connections, such as those for your generator or outdoor grill, require extra safety precautions. Let's dive into safety measures and usage tips to help you keep your RV adventure free from fiery mishaps.
Researching and Selecting Campgrounds with RV Hookups That Fit Your RV

Evaluating Site Amenities and Facilities Right for Your Needs
Do you need a full hookup site with water, sewer, and electrical connections, or are you content with a partial hookup? Check if the campground offers a dump station for waste disposal.
Essential Equipment for RV Hookups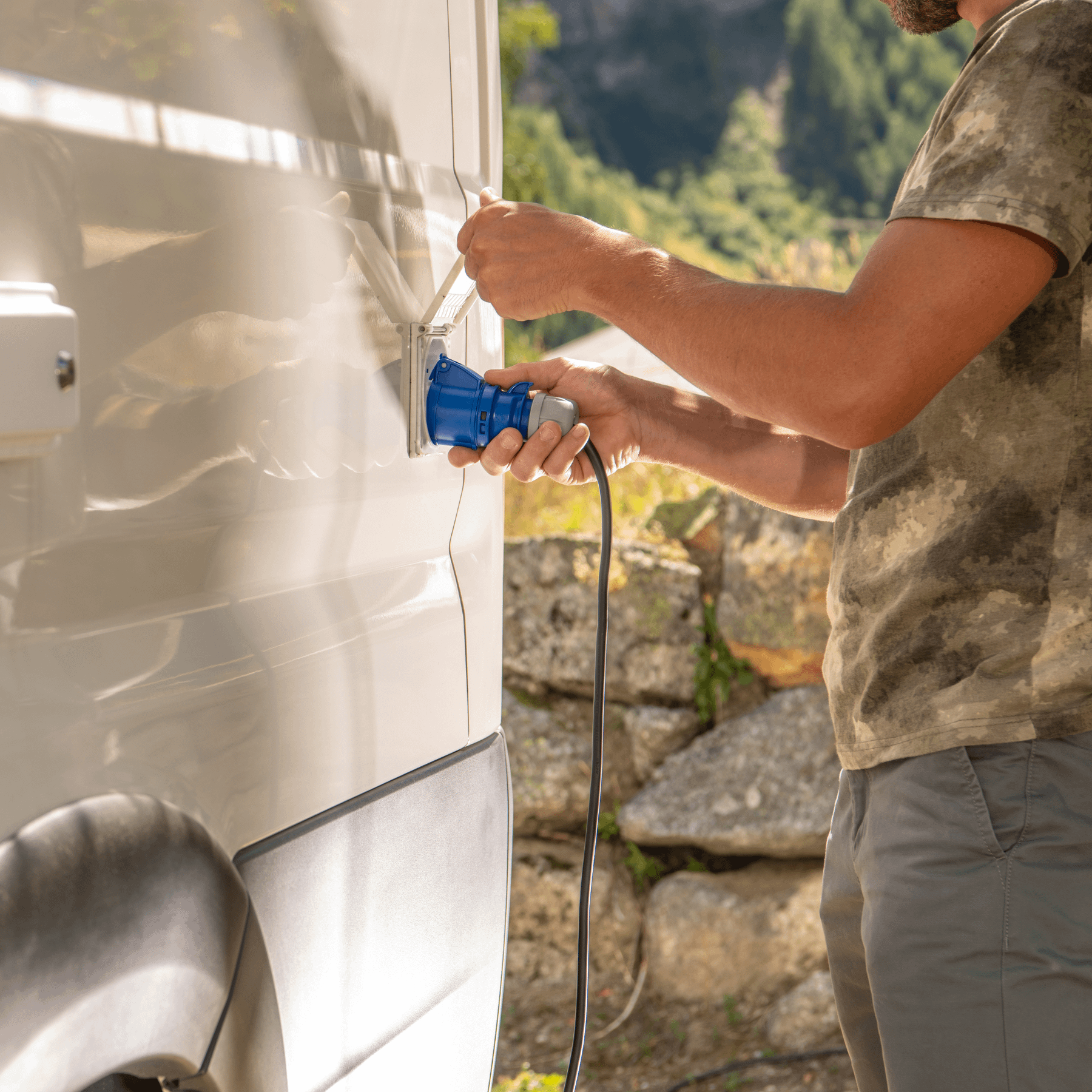 Must-Have Equipment for RV Electrical Connections
One of the essential pieces of equipment for RV electrical connections is a reliable power cord. Make sure it's the correct length for easy reach, and don't forget to pack a surge protector to safeguard your RV's electrical system from power surges at the campground pedestal.
Recommended Tools and Accessories for Water and Sewer Connections
Having a potable water hose and a sewer hose is crucial for water and sewer connections. Consider investing in a water pressure regulator to prevent damage to your RV's plumbing system.
Troubleshooting Common RV Hookup Issues
If you're facing electrical connection issues, ensure your RV's main circuit breaker is switched on. If this isn't the problem, check the campground's pedestal for blown fuses or tripped breakers. If all else fails, don't hesitate to ask a fellow camper or campground staff for help.
Is water not flowing, or is the sewer backing up? Start by checking if the water valve or sewer cap is properly secured and opened. Ensure that your water lines are free from kinks or blockages. If you're still having trouble, it's time to break out the trusty plunger or call the campground's maintenance team.
Important Dos and Don'ts for Beginners
Don't overload your RV's electrical system by running too many high-energy appliances simultaneously. Keep a close eye on your water and waste tanks so you don't find yourself unexpectedly without them. Don't forget to level your RV before connecting any hookups.
Keep checking back for more helpful camping tips and plan your next RV trip with BookOutdoors.