Ever since Austin, Texas was voted the number one city to move to in 2018, the city has experienced a huge boom in tourism and new business growth. Thanks to its centralized location, RVing in Austin doesn't mean staying in Austin. There are tons of things to do within just a short RV drive from the city center. 
If you are planning an RV trip to the Austin area, we've got tons of recommendations for amazing day trips from Austin to add to your itinerary. From exploring caves to strolling through vineyards, there is certainly something for the whole family to enjoy, and many places are just a short drive from wherever you park your RV. 
Find your perfect Austin day trip when you book with BookOutdoors!
Dripping Springs
If you're looking to beat the heat this summer, you won't want to pass up the chance to visit Dripping Springs. One of the most popular destinations for day trips to Austin, Dripping Springs is filled with things to do. The Hamilton Pool Preserve is the most popular attraction in this quaint town, just a 35-minute drive from Austin. However, be sure to make reservations well in advance because this very popular spot is full most days during the summer. 
Wimberly
Another short, 35-minute drive day trip to Austin finds you in the town of Wimberly. If watersports aren't your thing but strolling through historic villages and shops is, then you'll love Wimberly. The small town boasts a main street full of antique and artisan shops, popular wineries, and many unique restaurants to satisfy everyone in your group. If you want to cool off, Wimberly is home to the Blue Hole and Jacob's Well, two popular swimming holes in the area.
Lockhart
If you are looking for day trips to Austin that will fill your spirits and your belly, then hop in your RV and drive 45 minutes straight to Lockhart, Texas. Lockhart is the barbecue capital of the state, and once you're there, it's easy to see why. The city is filled with highly rated barbecue joints like Chrisholm Trail, Black's, Smitty's, and Kreuz Market BBQ. Each restaurant has its own unique recipe, so you'll probably need to visit all of them to decide which is the best. Spoiler alert: they are all fantastic!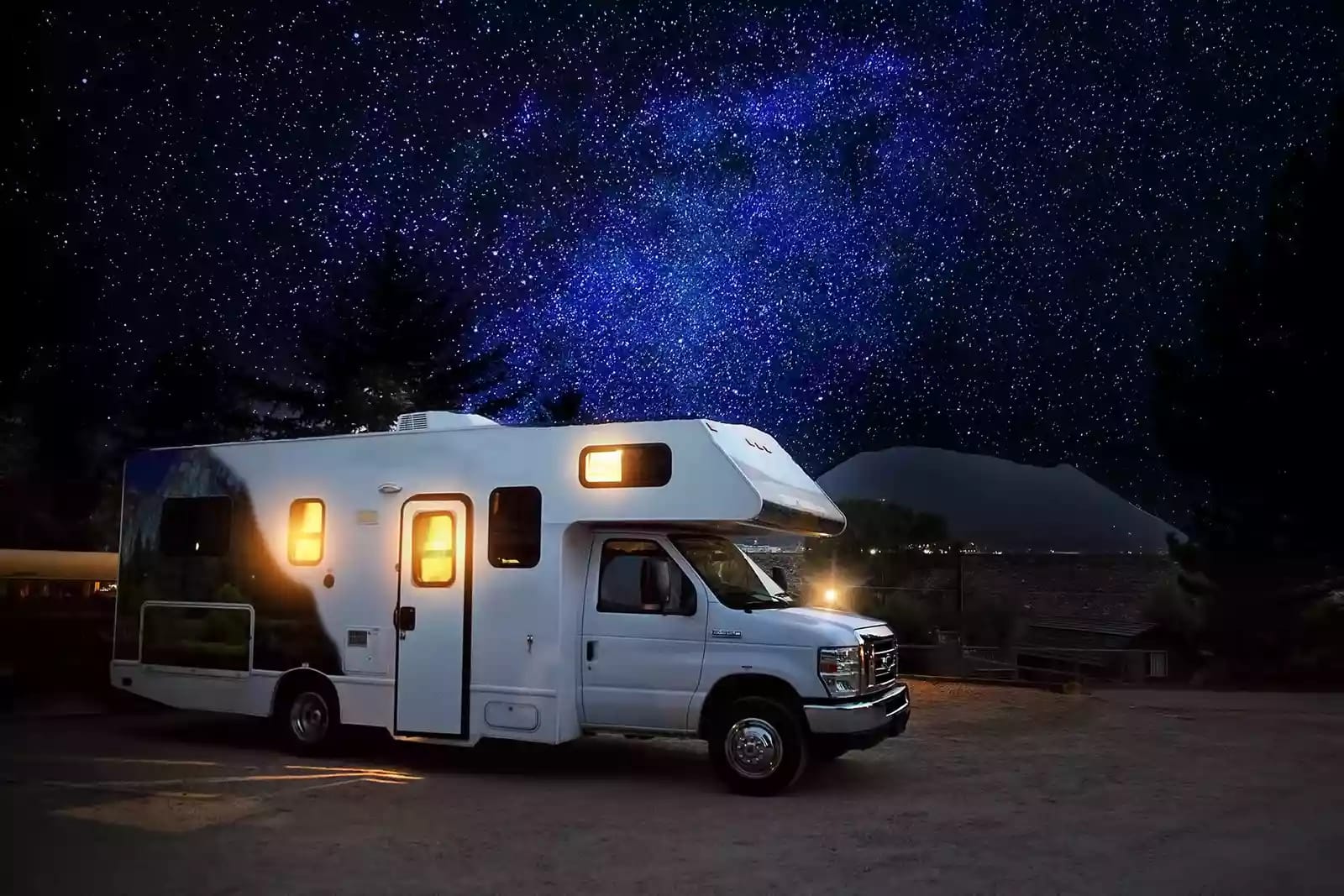 Krause Spring
Once you have driven the 40 minutes from Austin to Krause Spring, you'll feel like you're in an entirely different state. That's because Krause Spring is home to 35 natural springs for tons of summer fun. The private property boasts 115 acres of natural woodland with both springs and manmade pools. Most visitors come for a day trip from Austin, but the property also features a campground for guests who want more of an extended stay. This is a great day trip to bring your RV with you if you want to stay the night.
Find amazing day trips from Austin when you book with BookOutdoors! 
Inner Space Cavern
If ancient archeology is your vibe, then day trips to Austin to the Inner Space Cavern in Georgetown, Texas, should definitely be on your must-see list. Roughly 25 million years old, the Inner Space Cavern is the biggest cave system in the state of Texas. It takes around 4 hours to complete the whole tour, and there are picnic tables on-site for a nice afternoon lunch. However, be sure to get to the caverns early, as tickets are usually sold out for the day by noon.
New Braunfels
Another quick 45-minute drive outside of Austin will take you to the town of New Braunfels. One of the main attractions of this small town is the Comal River. Visitors can rent kayaks, canoes, and river tubes along the shoreline and set off for a lazy float down the river. Multiple companies host river floating trips, with many providing tubes, so you don't need to bring your own. If floating the river isn't what you're looking for, there is a historical district close to downtown New Braunfels that is perfect for shopping, dining, and more. 
Balcones Canyonlands National Wildlife Refuge
For those wanting to escape the hustle and bustle of the Austin city limits, head down to the Balcones Canyonlands National Wildlife Refuge. Formed in 1992, this nationally protected refuge was started in order to preserve the native golden-cheeked warbler and black-capped vireo. Today visitors can stroll through hundreds of acres of forest trails and riverside walking paths and even enjoy an off-leash dog park.
Enchanted Rock State Natural Area
A bit of a longer drive than other places on our list, the day trips to Austin to the Enchanted Rock State Natural Area is definitely worth the extra drive time. Home to one of the most unique hikes in Texas, the Enchanted Rock is a 425-foot pink granite monolith.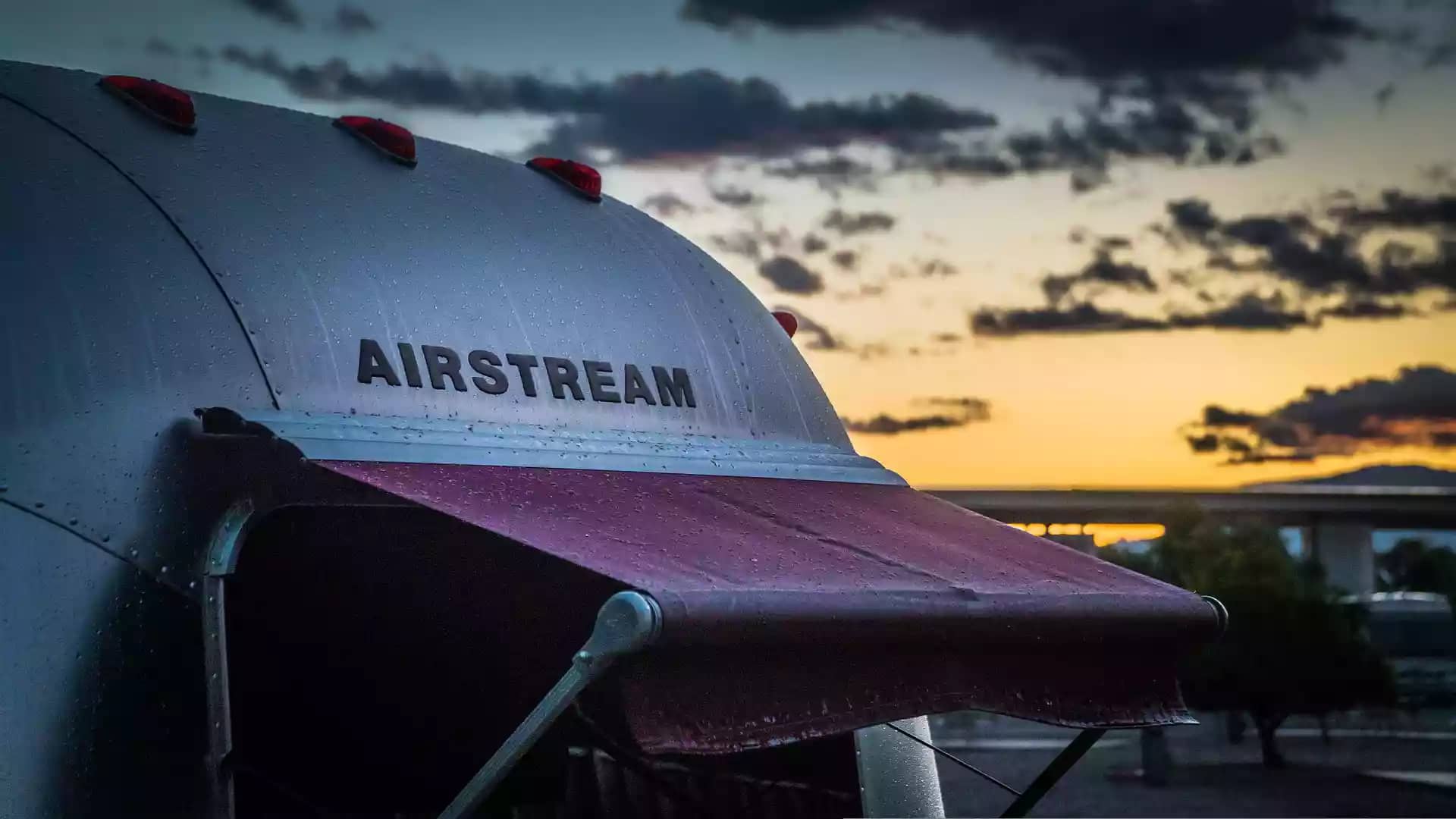 Visitors can enjoy a moderate 11-mile hike to the summit of the mountain to see stunning 360-degree sunrises and sunsets. Bring along your RV if you want to spend the night because there is a campground with full hookups located at the park. Be sure to bring plenty of water for this trip; there is absolutely no shade on the summit of Enchanted Rock.
Round Rock
Now technically an Austin suburb, Round Rock is known for its quaint downtown and cute bat colony. Take the day to head to Austin's Eastside for a day trip filled with shopping, museums, and another small cave to explore. Round Rock has tons of parks for the little ones to play in and is home to the town's namesake Round Rock Donuts.
Find Your Next Adventure with BookOutdoors
Ready to head out for your next adventure? Don't move an inch without using BookOutdoors to plan your next RV getaway and day trips to Austin. With no membership or booking fees, BookOutdoors gets you exclusive access to thousands of campgrounds across the nation. Find out more about planning your next RV trip with BookOutdoors. Just remember to leave no trace.