Did you know that Texas is big? And that everything in Texas is bigger than its equivalent elsewhere? (Hmm, there must be a pithier way to say that.) Okay, so we all know Texas is a sizable state — it's bigger than all but 38 countries in the whole world. In fact, it's so big that it counts as southern, western and southwestern.
Taking a trip through the Lone Star State is typically a lengthy, high-mileage adventure. Make your time on the road more memorable by including plenty of scenic stops. We suggest checking out some or all of the following incredible Texas highlights. If you start your Texas road trip in Houston — it's the biggest city in the state — you can head west, then north, and return east, connecting a string of spectacular sites. 
The Mandir
"The Mandir" is a nickname for BAPS Shri Swaminarayan Mandir. This remarkable landmark is a Hindu temple near Houston that represents the sacred architecture of India. Artisans crafted the ornate monument from limestone, marble and Indian pink sandstone. It's the centerpiece of a serene complex where visitors are welcome to participate in a prayer ritual. You can also see arts and crafts exhibits, watch an ancient Hindu ceremony and photograph the temple's stunning exterior. Note the dress code and other requirements. 
24 miles southwest of Houston
Lady Bird Johnson Wildflower Center
If your Texas road trip takes you from Houston to the state capital, Austin, be sure to make a stop at the Lady Bird Johnson Wildflower Center. This beautiful botanic garden showcases native plants — some 900 species in all. It's also one of the best places in Texas to see iconic bluebonnets blooming in spring. There's plenty to see all year round, so schedule a few hours to wander the gardens and arboretum. This is a great place to stretch your legs before getting back on the road. 
170 miles west of Houston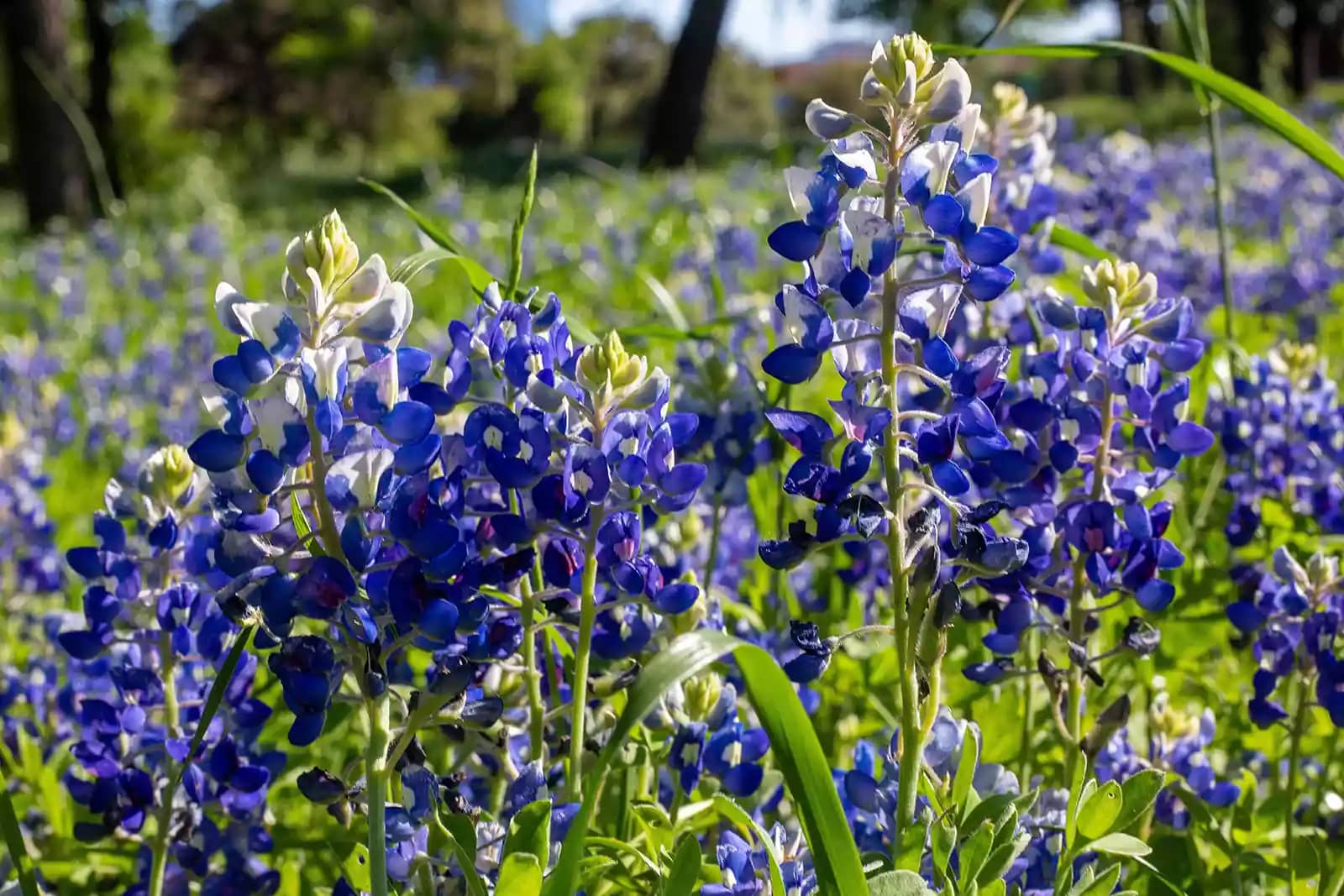 Gorman Falls
Gorman Falls is a scenic highlight of the thoroughly spectacular Colorado Bend State Park. It's well worth scheduling a stop at the park during your Texas road trip just to see the waterfall. However, it's even better to make it an overnight destination. There are various drive-up and hike-in campsites available in the state park.
The 70-foot waterfall is accessible via a 1.5-mile hike (3-mile round trip). Be aware that the trail is rough and rocky, with a steep descent near the falls. If you have time, explore more of the park's 35 miles of trails on foot or by mountain bike. Then, cool off in one of several spring-fed swimming holes. Fishing and kayaking are popular here too.
250 miles northwest of Houston
Caverns of Sonora
Approximately halfway between Big Bend National Park and San Antonio are the very awesome Caverns of Sonora. Unless you're claustrophobic, this is a must-see spot on an epic Texas road trip. Make reservations in advance for a tour of the subterranean wonder. These limestone caverns are lavish with calcite crystal formations, including some of the heaviest helictites in the world. What's a helictite? A really cool-looking rock. Your tour guide can elaborate. 
Consider camping at the caverns' own RV park and tent campground. They're set within a working ranch for that real Texas cowboy vibe. 
380 miles west of Houston
Monahans Sandhills
Visions of your Texas road trip probably include sweeping prairies, tumbleweed-strewn desert and sunny coastlines. But did you envision Sahara-like sand dunes? 
When you enter West Texas, head to Monahans Sandhills State Park. Its unique attraction is huge sand dunes sculpted by the wind into ever-shifting peaks and valleys. There are no trails across this dynamic landscape. However, visitors are welcome to freely explore on foot or by horseback. Add considerable fun to your visit by renting a sand disc to surf the dunes. You can camp at the state park, too. 
530 miles west of Houston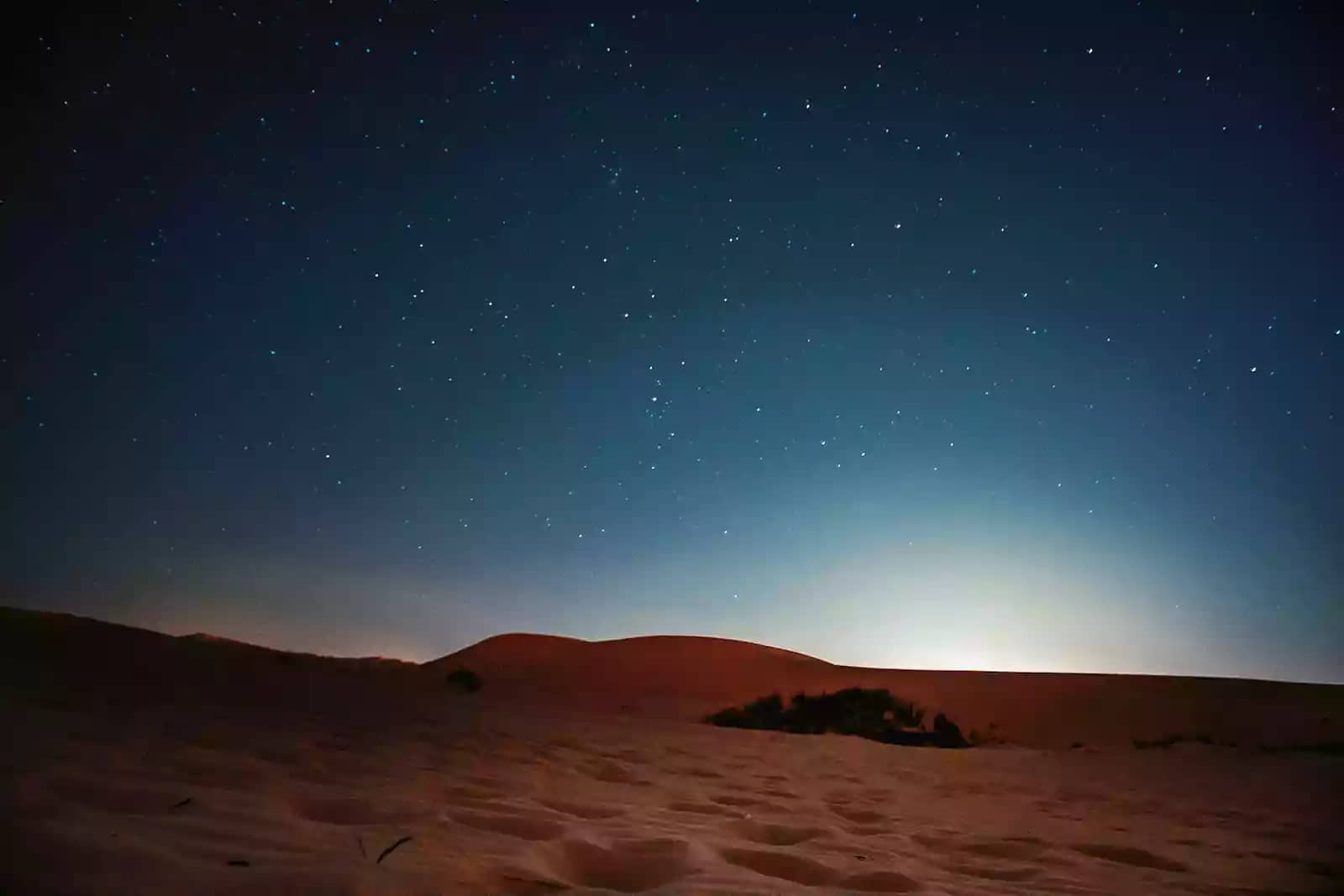 Palo Duro Canyon
Arizona might trump it with the Grand Canyon, but the second-largest canyon in the United States is in Texas: Palo Duro Canyon. When your Texas road trip finally enters the Panhandle, Palo Duro Canyon State Park is an essential stop where you can camp as well as see the sights. 
Sixteen miles of paved roads allow you to see the canyon by car, but chances are you're ready for a break. Hit the miles of hiking and biking trails, or arrange a horseback excursion. See the archaeological and nature exhibits in the visitor center, and ask about ranger programs. In summer, there's an outdoor musical show in the Pioneer Amphitheater every night. 
610 miles northwest of Houston
Caddo Lake
If your Texas road trip takes you back east, be sure to visit Caddo Lake in East Texas. One of few natural lakes in the state, it's especially picturesque in fall when the oak, maple, and sweetgum foliage puts on a show. The swampy landscape of moss-draped cypress trees, bayous, and labyrinthine waterways is reminiscent of Louisiana. In fact, Caddo Lake spans the state border. 
On the Texas side, you can camp at Caddo Lake State Park, rent a canoe or kayak to explore over 50 miles of paddling trails, and hike the 3 miles of non-swampy trails. Remember to brush up on your alligator safety protocols! 
235 miles northeast of Houston
Ready to Plan a Texas Road Trip?
A Texas road trip is an excellent choice for your next camping vacation. Few destinations compare in diversity, sheer number of scenic spots, and — we have to say it — size. So, go big! 
Don't forget to book with BookOutdoors.