Camping is the quintessential outdoor family activity, and for a good reason! Everyone of all ages can participate in the work and the fun while creating lasting memories. However, every parent knows how much work goes into creating that seemingly effortless family trip. 
Camping with kids can be stressful, but it doesn't have to be. If you're planning on taking a family vacation to Colorado, you'll want to check out this guide to make your trip as seamless as possible for yourself and the kids!
Find the best kid-friendly campsites with BookOutdoors!
Let's discover things to see and do, places to stay, and tips to make camping with kids in the Colorado outback easy for families of all ages. From babies to teens, we've got your itinerary covered.
Camping with Kids: Planning
If you're planning a camping trip with kids in Colorado, the first thing you'll want to tackle is the actual plan. Depending on your children's ages and needs, your planning may look different, but a well-thought-out itinerary is the secret to successfully executing a family camping vacation. 
Map out where you want to stay and which local attractions you want to visit; decide how long you want to go and any other special considerations. Planning is the most crucial step if you are camping with young children. 
Best Time to Camp in Colorado
The best time to camp with kids in Colorado is early spring through early fall. The weather during this time of year is milder, with less snow and rain and more sunshine for outdoor activities. 
Camping with kids in the Colorado winter is not recommended. The weather is unpredictable, and roads close with little to no warning.  
Where to Camp in Colorado with Kids
There are several different ways to camp in Colorado. Whether you are RVing, tent camping, or glamping, the state is filled with state and national parks with basic public campgrounds and private campgrounds with many different amenities.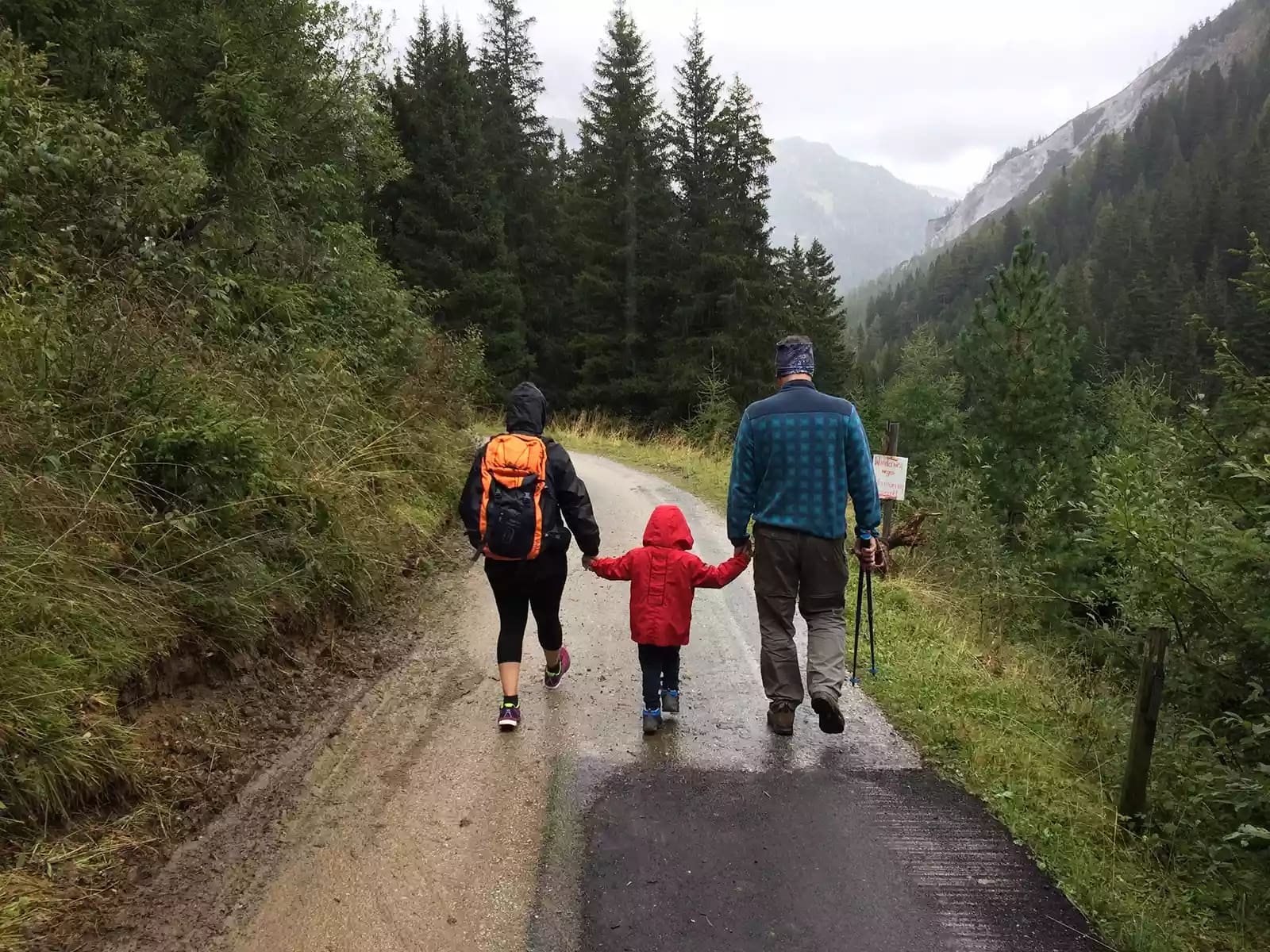 Dolores River Campground
If you're in the Mesa Verde area, Dolores River Campground is an excellent option for a family-friendly campground. With sites ranging from RVs to tents to yurts and cabins, there is something for the entire family here. 
Spend the day with kids of all ages fishing and paddling on the river that runs through the property, or check out the nearby Canyons of the Ancients National Monument. The park features ice cream socials on Saturdays throughout the summer and Wednesday pizza nights. 
Take the best family vacation when you use BookOutdoors to find your campsite.
James M. Robb Colorado River State Park, Fruita Section
Nestled directly beside the Colorado River and Colorado National Monument, the James Robb State Park Campground in Palisade is a hidden gem that is sure to please the younger crowds. This simple campground has sites for RV and tent campers and features a swimming beach, multiple playgrounds, a fishing pond, and river access.
Just a short walk outside the park sits the Dinosaur Journey museum, which features dinosaur fossils, robotic reconstructions, and a quaint little ice cream shop. A few miles ahead lie excellent biking trails for riders of all ages. 
Arrowhead Point Campground
If you're camping with kids in Colorado and looking for a fun adventure for pre-teens and older children, Arrowhead Point Campground in Buena Vista has a great lineup to keep the kids off their phones! 
This campground sits directly beside the Arkansas River and has access to excellent whitewater rafting, zip-lining, ATV and equestrian riding, hot springs, and is pet friendly. There is room for both RV and tent campers, along with yurts and cabins for rent. 
Kid-Friendly Activities to Plan For
Colorado is packed with plenty of kid-friendly activities. Whether you want to play outdoors or inside, there is something for the entire family across the state. The national parks feature easy trails that are perfect for all ages. The Emerald Trail and the Delicate Arch Trail in Rocky Mountain National Park and Arches National Park are popular kid-friendly trails. 
If you're looking for more hands-on activities, check out gem mining, horseback riding farms, or the Denver Zoo. If animals aren't your thing, spend a day visiting the Colorado Ghost Town or City Park in Denver for relaxed outdoor fun.
Take the ultimate Colorado camping trip when you use BookOutdoors.
Tips for Camping with Kids in Colorado
Camping with kids can be a lot of fun, but it's no secret that it's also a lot of work. With a bit of luck and a lot of planning, you can make your family trip with kids memorable. Here are a few pro tips for camping with kids in Colorado.
Make a solid plan before you book your site! 
Don't overpack toys for the little kids. You would be surprised how much a few rocks and sticks will entertain them.
Overpack snacks. Seriously, as a mom and from experience, pack extra snacks!
Bring bear-proof storage, bear spray, and an air horn.
Give everyone a job, even the smallest of helpers.
Ask for one thing everyone wants to do and put it on the itinerary. Having everyone's suggestions makes the entire group feel included.
Bring activities for traveling and transition time to keep little kids busy.


Use BookOutdoors to Plan Your Next Family Camping Trip!
BookOutdoors is your go-to resource for planning, finding, and booking your next family camping trip. With access to thousands of campsites, BookOutdoors helps you snag your perfect site easily. There are no booking or membership fees, and you can take advantage of the "book now, pay later" feature, so you'll always get the site you want.