"How do I choose the right RV?" is a question pondered by virtually everyone who has decided to rent or purchase one. You might be embarking on your first RV trip or your 100th. You could be planning a weekend away, an open-ended van life adventure or a fully RV-based retirement. But that one basic question still poses quite the puzzle. The huge range of different types of RVs, from cozy vans with a single bed to entire luxury homes on wheels, is a wonderful thing. It means there are options to suit everyone's individual needs and desires. Delve deeper into those types of RVs and you'll discover even more variety, with different brands, engines, dimensions, floor plans and amenities. It's easy to get overwhelmed or confused, especially if you're new to all the
RV terminology
. Making the decision ultimately comes down to weighing the pros and cons against your must-have, like-to-have and really-don't-want features. It all starts with learning about the many different kinds of RVs.
The Different Types of RVs
The answer to "What are the different types of RVs?" is a long one, because within each of the major categories are countless variations from model to model. Here is a general overview of those major categories.
Drivable vs. Towable RVs
All RVs fall into one of two categories: drivable RVs, also known as motorhomes and towable RVs, which have to be towed by a second vehicle. Towables have the advantage of a secondary vehicle, which you can unhitch at the campsite and use for other driving needs. A disadvantage is you cannot be in the RV while it's being towed (it's dangerous and
illegal
). There's also the question of whether or not you have a second vehicle capable of towing an RV. Renting or buying one is a major additional expense. With a drivable RV, you can tow a second vehicle, but doing so comes with its own challenges.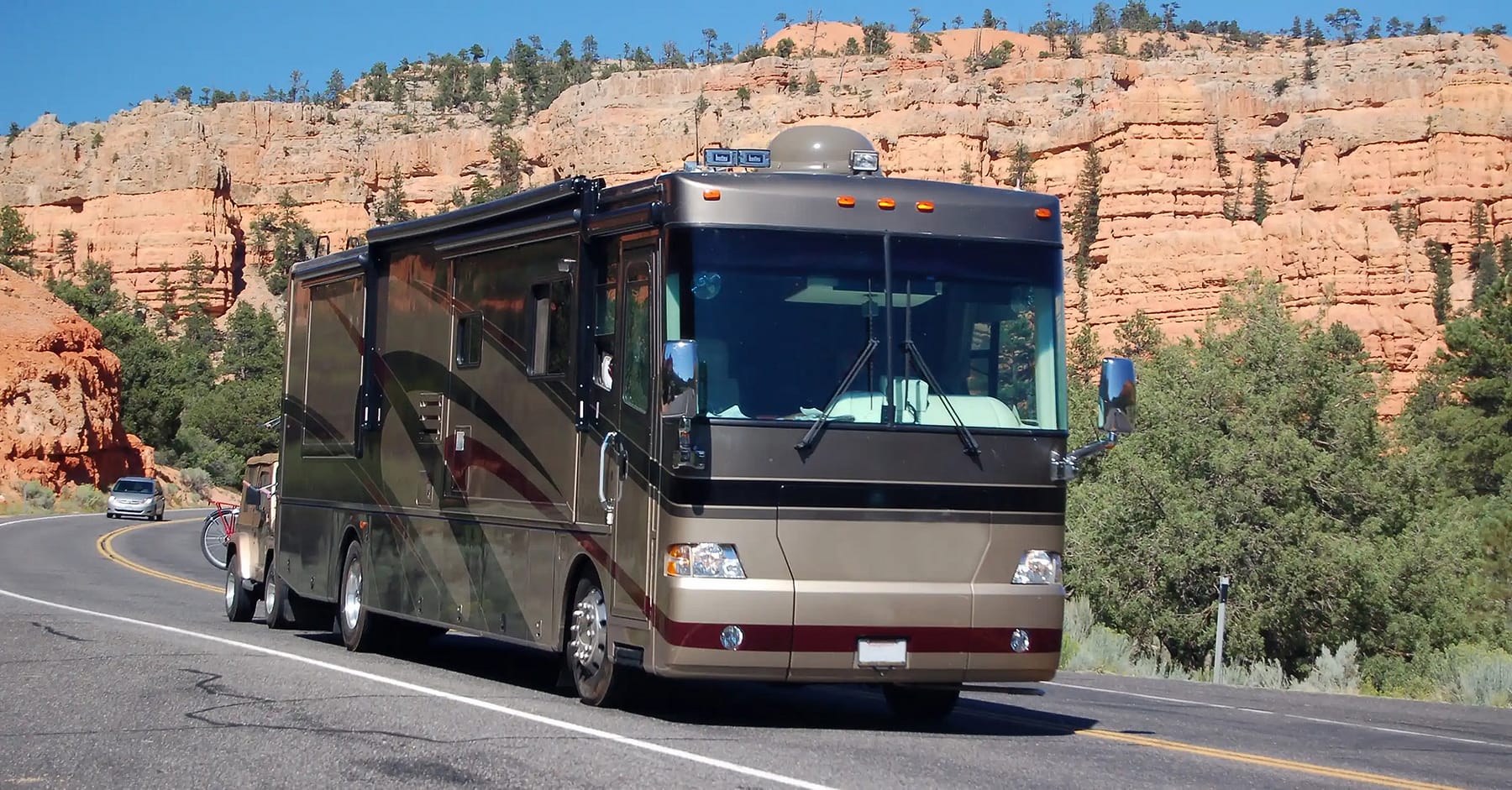 Class A Motorhomes
The largest drivable RVs with the most living space and widest array of amenities are Class A motorhomes. These are the huge, 30- to 40-foot-long RVs that look like a rock star's tour bus. They come with gas or diesel engines – choose diesel for a
quieter ride
– and sleep up to 10. Class A RVs are great for large families, full-timers and anyone who values luxury, as they're usually fitted with high-end, residential-style appliances and furnishings. While very appealing, they're also expensive, hard to drive, limited to larger campsites and don't fit everyone's idea of camping.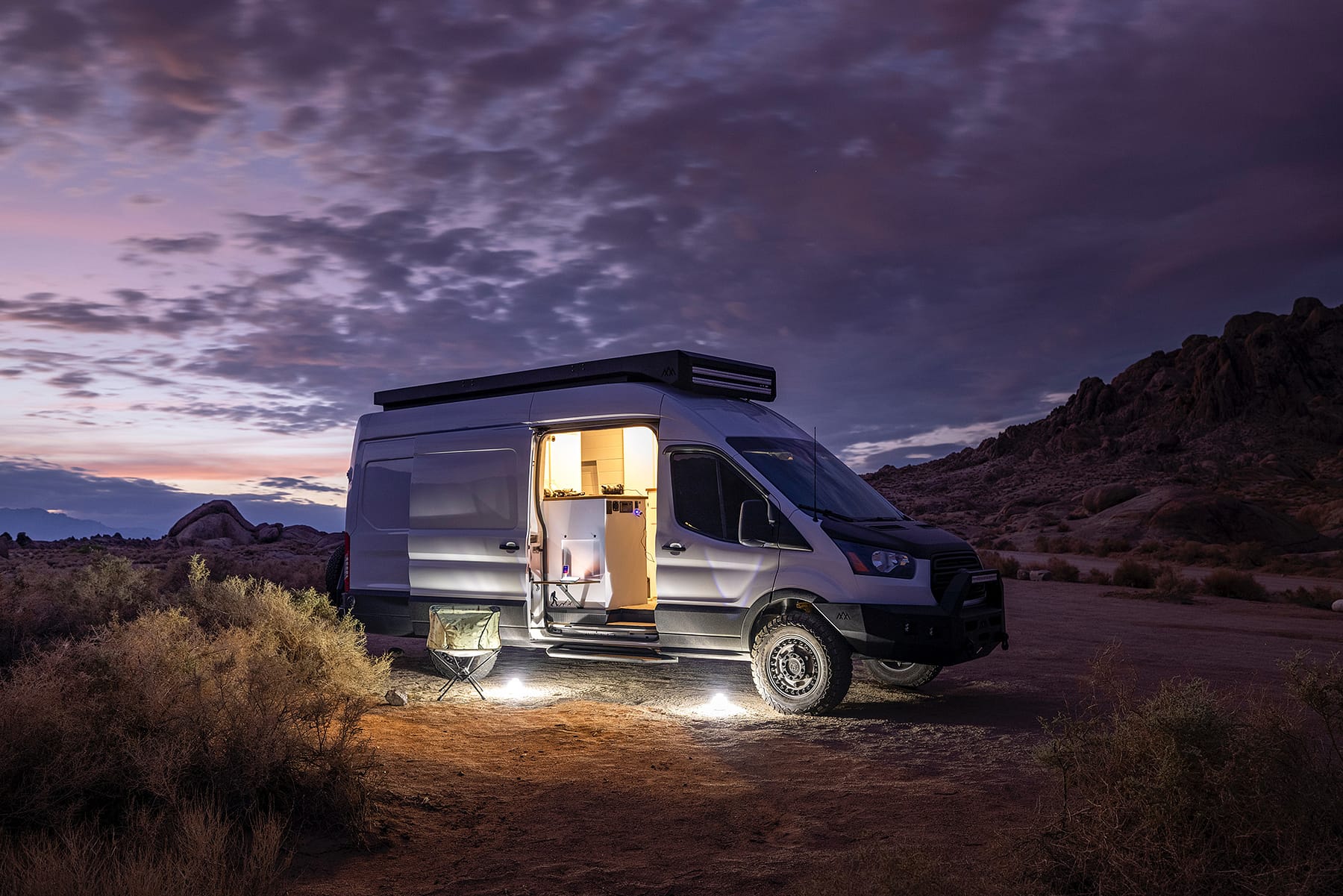 Class B Motorhomes/Campervans
Also known as campervans, Class B motorhomes are the smallest of the drivable RVs, fitting easily into all campgrounds and even standard parking spaces. They usually sleep two adults and are only suited to solo travelers and couples. They're easy to drive and efficient on gas. Drawbacks include minimal storage and cramped living space. Most have a small kitchen and sometimes a fold-away toilet and shower.
Class C Motorhomes
Class C motorhomes offer a nice balance between size and drivability, making them the
most-rented
type of RV. They usually have additional space in an over-cab area and full kitchens and bathrooms. Some have slideouts for expanded space. These RVs are built on a truck chassis, so driving them feels like driving a large truck.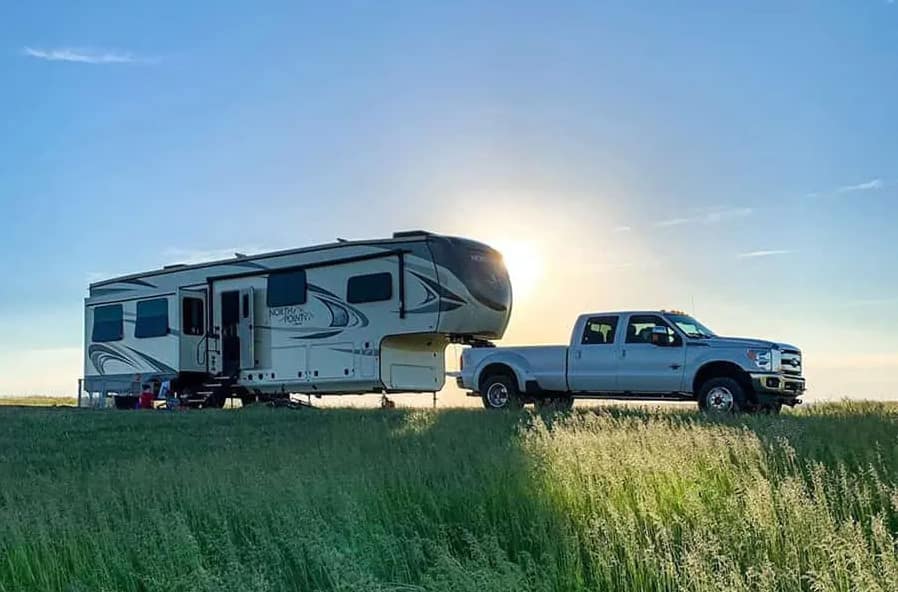 Fifth Wheel Campers
Fifth wheel campers are the largest towable RVs, similar in size and amenities to a Class A RV and sleeping up to eight. They require a special hitch that must be used with a heavy-duty truck. Slideouts are a common feature, sometimes converting into a patio or outdoor kitchen.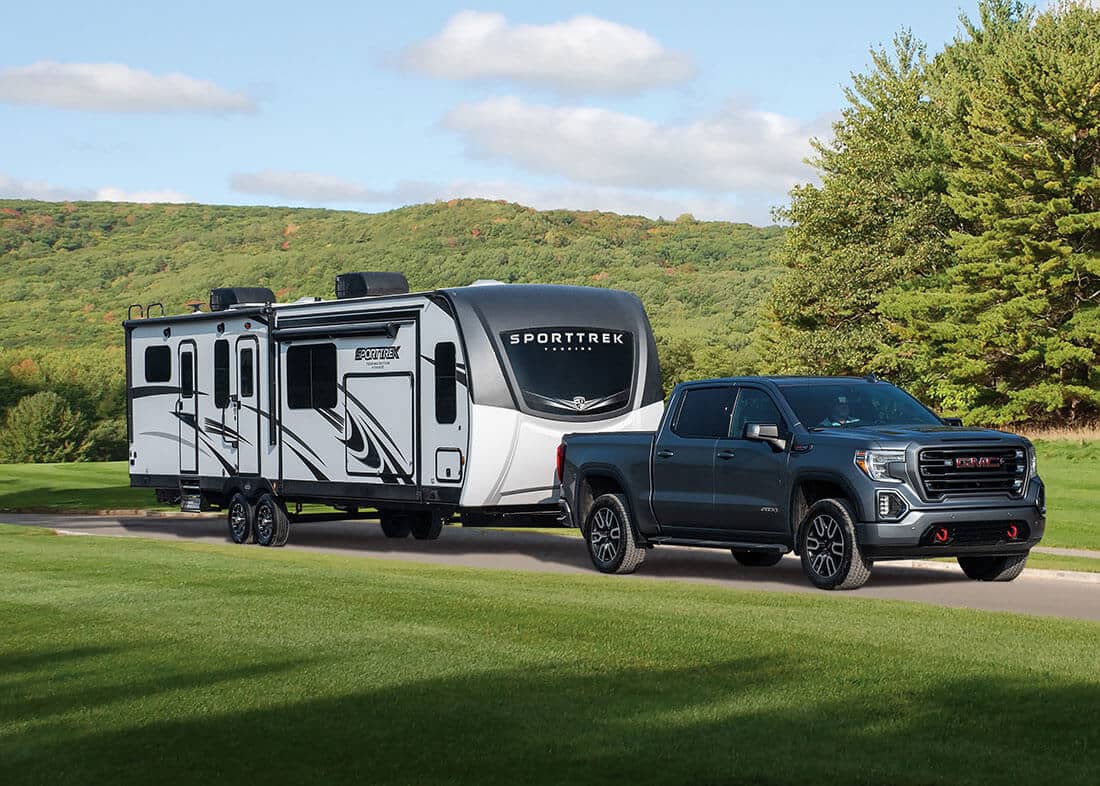 Travel Trailers
Travel trailers range in size from lightweight, teardrop campers (like the famous vintage Airstream models) to larger vehicles sleeping up to 10. Suitable towing vehicles vary by trailer size, but some can be towed by a standard SUV or truck. Many models feature slideouts and most have a kitchen, bathroom and multi-use living/dining/sleeping space along with a dedicated sleeping area. Smaller travel trailers tend to have clever convertible features like folding sinks and swivel toilets.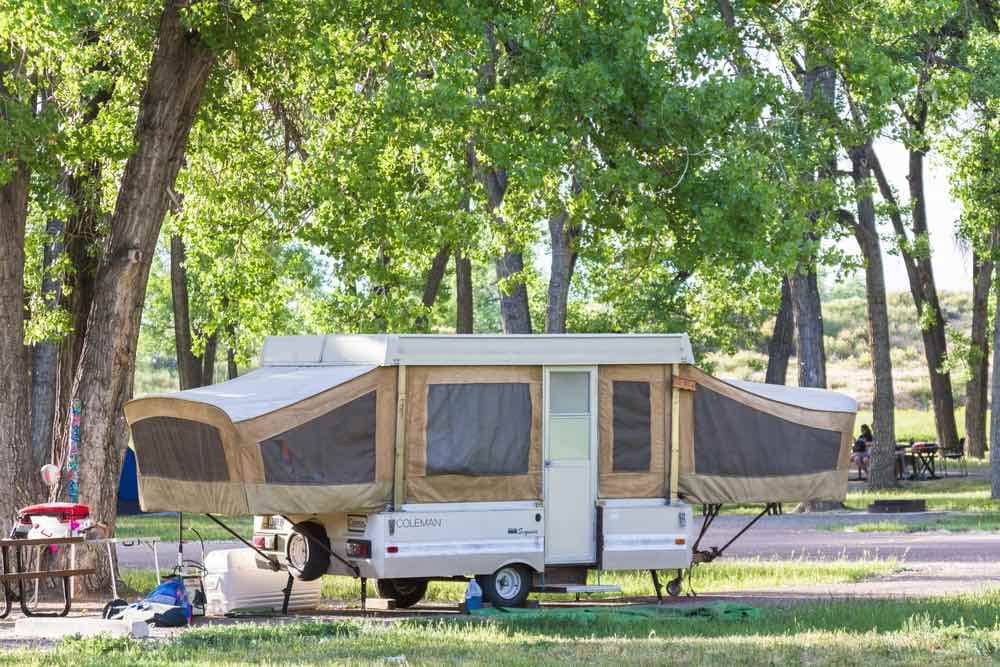 Pop-Up Campers
Pop-up campers are also known as folding or expandable trailers, due to their tented upper sections that fold down for travel and pop up when you set up camp. Think of these RVs like hybrid RVs/tents. Some have a shower, toilet and dinette and most have the sleeping spaces (for up to seven) in the expandable sections.
Truck Campers
Truck campers sit in the bed of a (usually) heavy-duty pickup truck, covering the bed and extending over the cab. These campers have hard sides and usually include a bed, kitchen and toilet. They sleep up to four and are easy to drive and park.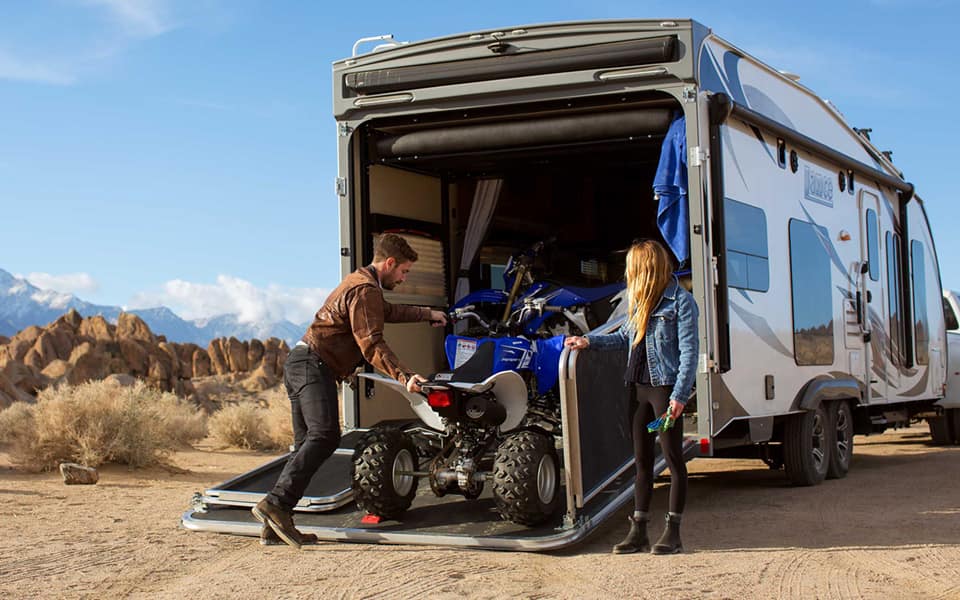 Toy Haulers
Toy haulers are models of fifth wheels or travel trailers (and occasionally other types of RV) with a garage section to store large equipment like dirt bikes, golf carts, snowmobiles and kayaks.
Walk-Through and Test Drive
It's a really good idea to arrange a walk-through of various RV models at a rental facility or dealership. It can be difficult to get an accurate sense of the size of an RV based on photos and dimensions alone. Test driving will help you determine whether you can handle driving a vehicle of a certain size, with the advantage of a professional in the passenger seat to give advice and answer questions.
Key Considerations
Browse any RV rental or sale site and you'll find a long list of features for every RV. They all have some importance, but it's sensible to start with the key characteristics of RVs so you can narrow down your search. These are the most important considerations:
Size and Drivability: Size and drivability go hand-in-hand, with one always compromised for the other. Know that many campsites don't accept larger RVs. Vehicles 32 feet and under generally give you the greatest range of campsite options.
Budget: Whether you're renting or buying, the larger, newer and more amenity-packed an RV is, the more it will cost. Working within a budget usually means making some compromises.
Camping Style: What's your camping style? Rustic and off the grid? Glamping at a beautiful resort with barista service? Setting up camp for months at a time in a community of like-minded nomads? An RV must fit with the way you like to camp.
The Best RV for You
As an individual, family or group of vacation buddies, answering "how do I choose the right RV" essentially comes down to figuring out your own happy medium. The same could be said of choosing the right campgrounds, once you have that ideal RV ready to go!