Summer is just around the corner, and it's the perfect time for RVers and campers to hit the road and explore some amazing events across the United States. Whether you're into music, sports, or food, there's something for everyone in this lineup. Here are 10 fantastic summer events taking place from May to August 2023 that you won't want to miss. And remember, BookOutdoors is your go-to site for booking travel and accommodations for these events, offering unparalleled convenience and a wealth of options for the perfect camping or RVing experience.
Lightning in a Bottle
May 24-29, 2023 – Bradley, California
This unique music and arts festival is a perfect destination for RVers and campers seeking an immersive cultural experience. With a diverse lineup of musicians, stunning art installations, and engaging workshops, Lightning in a Bottle offers endless entertainment. The festival provides on-site camping options, making it an ideal event for those looking to park their RV or pitch a tent.
Albuquerque Wine Festival
May 27-29, 2023 – Albuquerque, New Mexico
Raise a glass at the Albuquerque Wine Festival, featuring over 20 local wineries, live music, and mouth-watering food.
This family-friendly event offers plenty of fun activities for all ages, and nearby camping facilities make it a fantastic stop for RVers and campers.
Indy 500
May 28, 2023 – Indianapolis, Indiana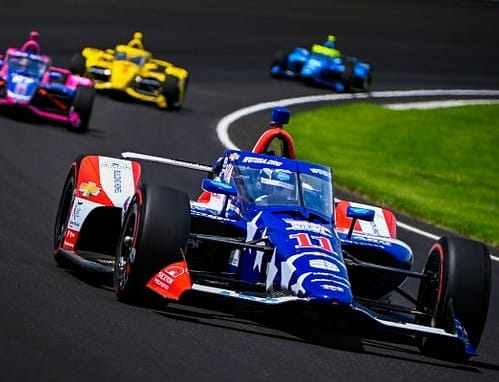 Rev up your engines for the greatest spectacle in racing, the Indy 500. 
The Indianapolis Motor Speedway offers plenty of RV and tent camping options, so you can enjoy the race weekend from the comfort of your home on wheels.
Firefly Music Festival
June 15-18, 2023 – Dover, Delaware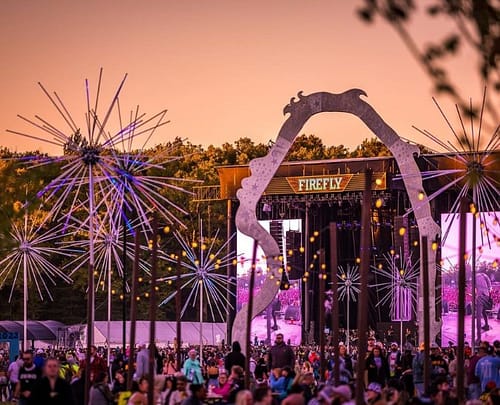 Firefly Music Festival is a multi-genre music event that draws big-name artists and a diverse crowd.
The festival grounds include a variety of camping options, such as RV camping and tent camping, making it an excellent choice for campers looking for a fun-filled experience.
Oregon Shakespeare Festival
June – October, 2023 – Ashland, Oregon
Experience the magic of theater at the Oregon Shakespeare Festival, a world-class event held in the charming town of Ashland.
With numerous campgrounds and RV parks in the surrounding area, RVers and campers can enjoy both the performances and the beautiful Southern Oregon landscape.
EAA AirVenture Oshkosh
July 24-30, 2023 – Oshkosh, Wisconsin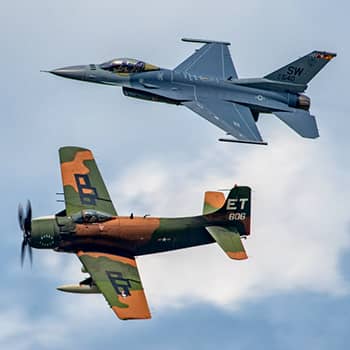 Dubbed "The World's Greatest Aviation Celebration," EAA AirVenture Oshkosh is a week-long event that showcases amazing aircraft, thrilling air shows, and informative workshops.
Campers and RVers can stay at the on-site campgrounds or choose from a variety of nearby camping options.
Sturgis Motorcycle Rally
August 4-13, 2023 – Sturgis, South Dakota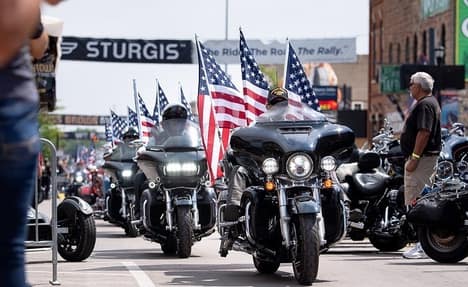 The Sturgis Motorcycle Rally is a legendary event for motorcycle enthusiasts, featuring bike shows, concerts, and incredible riding routes through the picturesque Black Hills. With numerous campgrounds and RV parks in the area, it's a fantastic destination for RVers and campers looking to join the excitement.
Maine Lobster Festival
August 2-6, 2023 – Rockland, Maine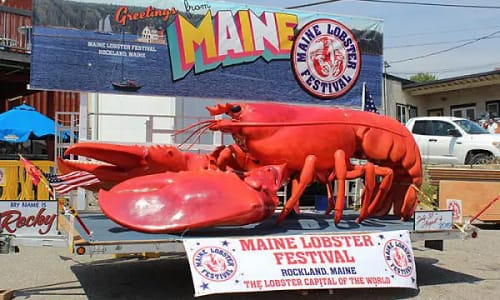 Indulge in a delicious culinary experience at the Maine Lobster Festival, a five-day event celebrating the state's iconic crustacean. This festival offers a variety of activities, including a parade, arts and crafts vendors, and cooking contests. With numerous campgrounds and RV parks in the area, visitors can enjoy this coastal celebration while staying close to nature.
These 10 amazing summer events across the United States offer something for every RVer and camper to enjoy. With a variety of music, sports, and family-friendly events to choose from, you're sure to have an unforgettable summer adventure. Don't forget, BookOutdoors is your ultimate resource for booking travel and accommodations for these events. With an extensive range of RV Parks and Campground options and an exceptional online booking experience,, planning your summer of fun has never been easier. Happy camping!