Even though summer is still the busiest camping season, fall is a close second and it's easy to see why. Camping in November, the heart of fall, is a delight for true nature enthusiasts. Much of the heat of summer has faded, along with the bugs that came with it. The leaves are turning colors, and campfires become even better when they're necessary. 
Depending on where you are, you might find that many state and national parks close their gates to camping starting in the fall, so camping in November may mean you have to travel a bit to find a good spot. Though some close, plenty are open, so there's no shortage of amazing getaways. Let's dive in and find that perfect campsite for you!
Find your November campsite on BookOutdoors!
Cumberland Island National Seashore, Georgia
Summer lovers will delight in camping in November when you're at the Cumberland Island National Seashore in Georgia. Situated on an island off of Georgia's coast, this national park continues to serve a warm temperature well into fall and stretches for miles along the Atlantic ocean with plenty of room to camp and play on the beach. The park features six separate campgrounds so no matter if you come in a tent or an RV, there is plenty of room. 
Persimmon Grove, Missouri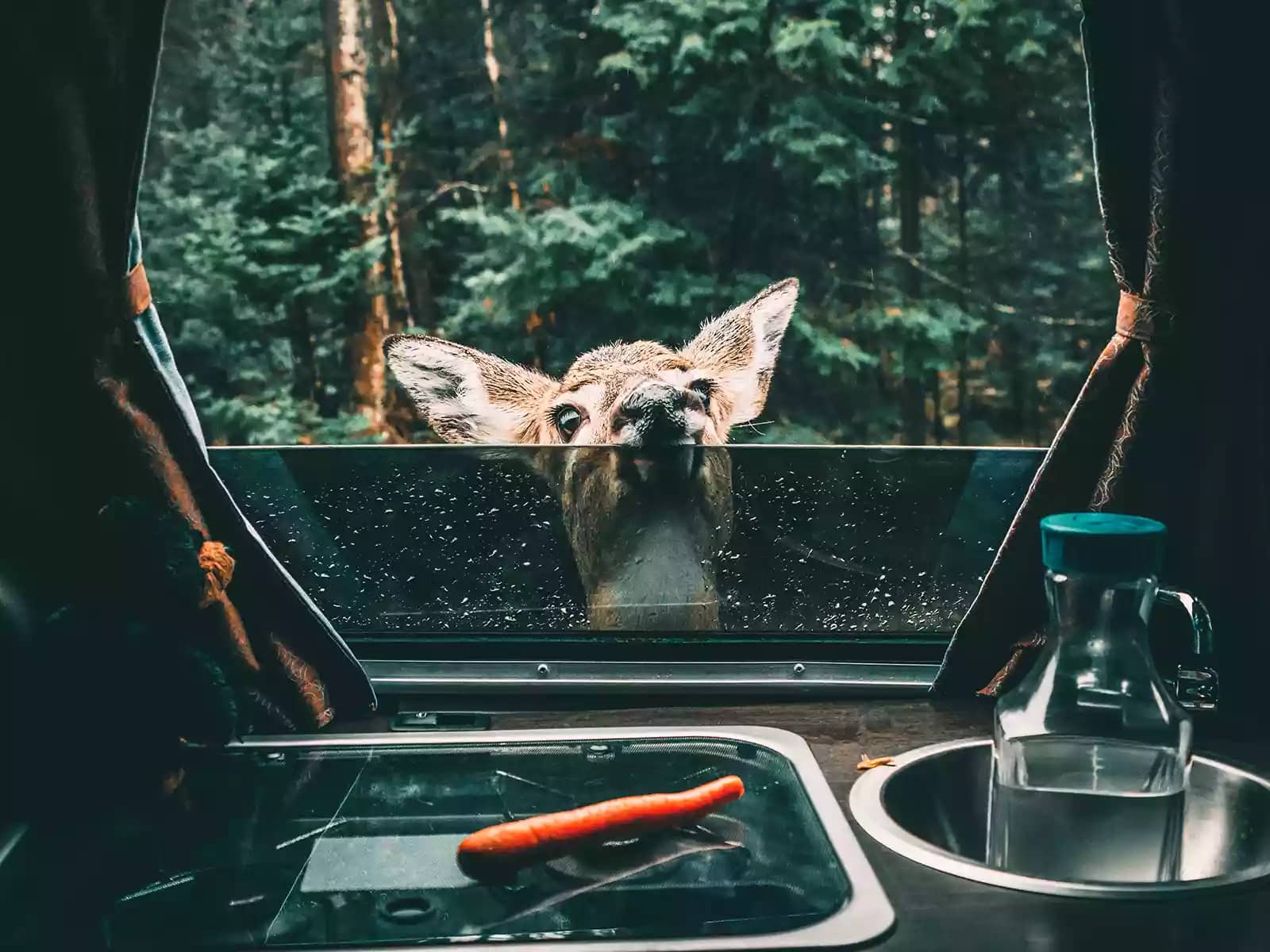 If you're looking for a camping experience like none other, then check out the boutique campground at Persimmon Grove in Missouri. This unique retreat and campground feature only six campsites that are hundreds of yards from one another, making your experience here a truly secluded one. The campground is in the heart of the Missouri Ozark mountain range and camping in November here means you'll have stunning views from any angle. Rates start at $25 with additional fees for pets. 
Plan your next camping trip with BookOutdoors!
Hill's Landing and RV Park, South Carolina
RVers who are camping in the month of November can enjoy a stay at Hill's Landing and RV Park in South Carolina to soak up both the changing of the leaves and the last vestiges of summer. That's because Hill's Landing sits between two gorgeous lakes! With onsite restaurants and bars, plenty of outdoor sports courts, and swimming areas open until December, you won't believe that it's almost winter! 
Joshua Tree National Park, California
For much of the country, November brings chilly weather that requires sweaters and coats, but that's not the case for campers at Joshua Tree National Park in California. One of the oldest national parks, Joshua Tree sits in the middle of two deserts under a blanket of stars as far as the eye can see. With six developed campgrounds and almost a million acres of dispersed camping, there is plenty of room for everyone. Jumbo Rocks, the top rates campground for families, has 127 campsites across huge desert rocks great for climbing. At Joshua Tree, camping during the November months is advised as it's considered the park's less busy season. 
A note about Joshua Tree National Park: if you are visiting this park, please do not climb or hang anything from the trees. The Joshua Tree is quite fragile and damaging them, intentional or unintentionally, can be grounds for park rangers to ask you to leave. It is best to admire these trees from afar!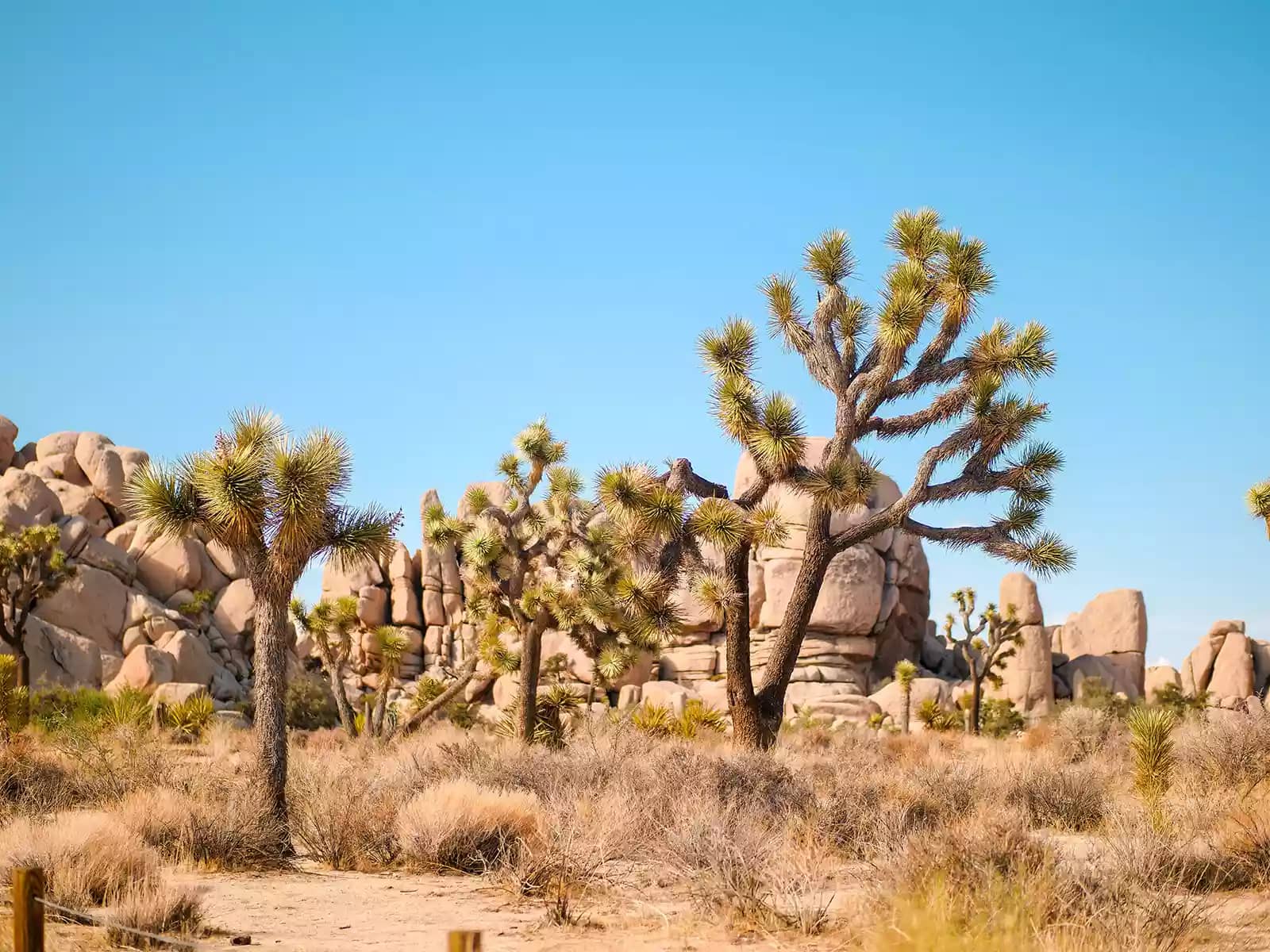 Tiny Town Campground, Montana
Another unique campground, the Tiny Town Campground in Montana is a collection of small yurt cabins that make camping less like being outside and more like being in a hotel. There are only nine yurt cabins at this campground and they are spaced far enough apart that you'll feel as if you're the only one there. A centrally located kitchen and bathhouse are available for guests to share. The property also has cool features like a community firepit and sports courts, hiking and biking trails, and a nearby stream to cool off in. 
Umpqua Lighthouse State Park, Oregon
Less than a mile from Salmon Harbor in Winchester Bay sits the Umpqua Lighthouse State Park in Oregon. The campground here faces Lake Marie with excellent views of the lighthouse and bay. Guests can choose from standard tent or RV sites or one of the luxury cabins or yurts at the park. Activities in the park range from trekking the dunes that line the shore, to paddling activities and fishing. Unfortunately, camping in the November months means you'll have to miss out on the guided lighthouse tours, but seeing it at night makes up for it.
Visit BookOutdoors and find your next great campsite!
Arcadia Peace River Campground, Florida
If you want to camp in November but do not want to notice, head to the Acadia Peace River Campground in Florida, where autumn feels like it never comes. This south Florida RV park is stacked with amenities and year-round sunshine that's perfect to be outside in. A true family campground, Acadia Peace River sits along 160 acres of the riverbed. Activities such as bingo nights, fossil hunting, ice cream socials, and ATVing are at the heart of this park. The campground features full hookup sites for RVs and a dedicated primitive camping area. 
Find your perfect November getaway when you use BookOutdoors!
If you're planning on camping in November and looking for your perfect campsite, then you need to visit BookOutdoors.com. With no membership or booking fees, BookOutdoors lets you search and snag your next campsite, hassle-free. Use the book now and pay later feature to make sure you always get the spot you want. Just remember to follow good outdoor principles and leave no trace!