Soaking up the sun outdoors is the perfect solution to escaping the drab throes of winter. While most of the United States is cold and gray throughout the winter, a few places remain warm, dry, and sunny most of the year.
Let's discover the top sunniest places in the U.S. that are perfect for a mid-winter camping getaway. From deserts to subtropical vacation spots, these spots will redefine "winter."
Find your next winter getaway at BookOutdoors.com!
1. Yuma, Arizona
If you're looking for a warm winter getaway, you'll find many places in the West and Southwest that are perfect for giving the illusion that winter never came. The hot, arid climate of the West provides great camping weather for around 80 percent of the year. Our top pick for finding the most sun outdoors in winter is Yuma, Arizona.
During December, January, and February, Yuma is the sunniest place in the country. It features more clear, sunny days and daylight hours than any other location in the country. There are also tons of campgrounds for tents, RVs, and glampers.
2. Key West, Florida
No list of sunny winter places would be complete without including the southernmost point in the Continental U.S., Key West, Florida. It sits 160 miles off the coast of Florida and features some of the most beautiful state parks in the country, pristine white sandy beaches, and water activities for all ages.
Planning a trip to the Keys during winter is a great way to forget that cold weather exists. Key West's year-round temperature stays between 75 and 85 degrees, and winter is considered the dry season. If you're looking for the sun outdoors during the winter, Key West is perfect for you.
3. Pueblo, Colorado
Chasing the sunshine is easy if you're going to Colorado. Pueblo, a town in the southeastern part of the state, gets to enjoy the sun 73 percent of the time, from sunrise to sunset. That's even more than in notoriously sunny places like San Diego and Los Angeles.
There are many great options if you want some sunshine in Pueblo. The area's campsites can accommodate much different equipment and group sizes. Hiking, biking, and climbing trails are all located within a short distance of the city center, so no matter where you stay, you'll be close to everything.
BookOutdoors has the Colorado campsite you're looking for!
4. Dodge City, Kansas
When you think of the sunniest places in the country, you might not believe Kansas has much sunlight to offer, but Dodge City, Kansas, receives more sunlight than any other Midwestern state! Chasing the sun outdoors in Kansas is easy when you can choose from many camping and glamping resorts in the area.
Dodge City's relatively flat landscape means that sunlight hits the ground over 60 percent of the time between sunrise and sunset. Hiking and biking are a breeze on an extended day in the Sunflower State.
5. San Diego, California
San Diego, California, is another top location if you're looking to chase the sun throughout the winter. The average temperature in San Diego is 72 during the winter months, and there is sunshine on the ground for 72 percent of the time between sunrise and sunset.
Not only can San Diego help you to forget that winter exists, but there are also beachside campsites to choose from with stellar sunset views. With space for tent campers, RVers, and glamping resorts, San Diego provides amenities regardless of equipment or taste.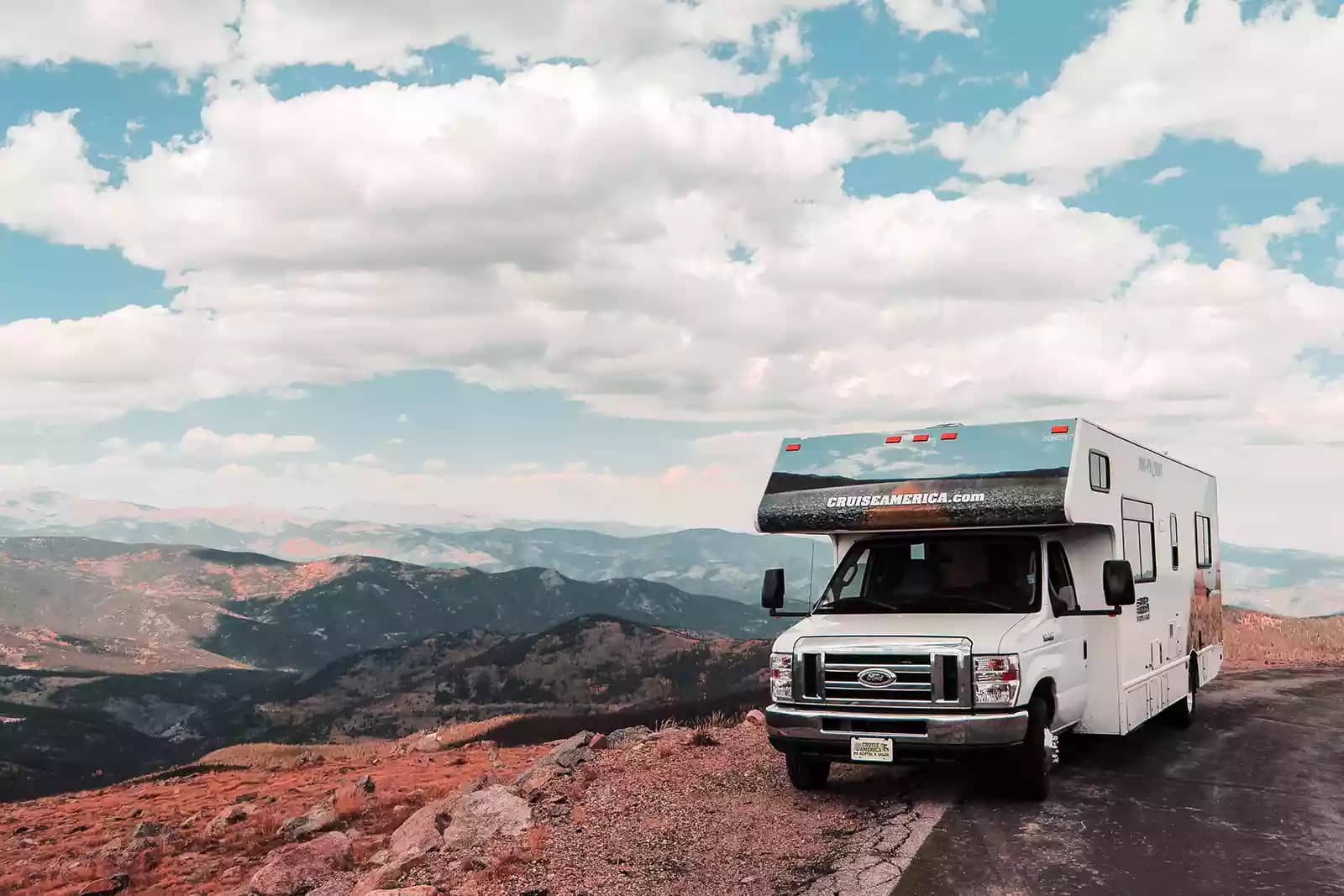 6. Amarillo, Texas
Another hot, dry area that's great for shrugging off the bitter cold is Amarillo, Texas. With average winter temperatures in the 50s, Amarillo is a great place to enjoy long sunny days and extend your autumn a little longer. The open, scenic roads are perfect for RVers who want to enjoy the surrounding beauty. If you don't have an RV, renting one is a great option to take advantage of the flat roads across the west Texas desert.
7. Redding, California
It's hard to imagine a sunny northern California town surrounded by looming redwood and sequoia trees. Still, Redding, California, enjoys the sun shining on them for a significant portion in the city between sunup and sundown. Soaking up the sun is easy in Redding, thanks to the many campgrounds, cabin getaways, and RV resorts available.
Nearby hiking, biking, and equestrian trails give you easy access to Shasta-Trinity National Forest. Avid hunters and anglers can enjoy the many game areas in the forest, as well as backpacking, boating, and climbing activities.
Find California campsites using BookOutdoors today!
8. Las Vegas, Nevada
While Las Vegas isn't traditionally considered a place to pitch a tent, the surrounding areas have a lot of great places to set up your equipment to enjoy the sunshine. Red Rock Canyon National Preserve is just a few minutes outside the city. 
Climbers, hikers, and those looking for a scenic drive will delight in the natural wonders that Red Rock Canyon holds. Over 25 trails wind through the preserve, taking you through giant redstone peaks, petroglyph rock walls, and seasonal waterfalls. There are plenty of things to experience in Red Rock Canyon, and many trails are accessible to pets and small kids.
Chase the Sun This Winter With BookOutdoors
BookOutdoors is your go-to resource for finding and booking campsites quickly. You can find and book your next winter getaway with many locations to choose from, no matter your style or equipment. Select from the many RV resorts, tent campgrounds, or glampsites with no booking or membership fees, ever! Use BookOutdoors.com and start chasing the sun outdoors this winter. Just remember to leave no trace!