Oregon is a camping mecca, with its diverse and stunning landscapes offering campers a wealth of choices on where to set up their tents or park their RVs. From the dramatic coastline and towering forests of the Pacific Northwest to the wide-open high desert and snow-capped peaks of the Cascades, Oregon offers something for everyone who loves spending time outdoors under the stars. So whether you're a first-time camper or an experienced outdoors person looking to try a new type of camping, read on for our guide to all things camping in Oregon.
Why Camp in Oregon?
Camping in Oregon lets you enjoy all these different landscapes and ecosystems, each with its own unique set of flora and fauna to observe and explore. And with 363 miles of coastline, there are plenty of opportunities for beachcombing, swimming, surfing, and fishing.
The Cascades

– located in the middle of the state – is a major attraction for campers, with their jagged peaks, alpine lakes, and old-growth forests. There's also plenty to do in the summertime here when the snow has melted, including hiking, biking, fishing, and rafting.

The high desert

– located in the southeast corner of Oregon – is a stark and beautiful landscape of rolling hills, sagebrush, and juniper trees. This is an ideal place to camp if you're looking for peace, as it tends to be less crowded than other parts of the state.

The forests of the Pacific Northwest

– located in the northwest corner of Oregon – are a popular destination for campers, with towering trees, rushing rivers, and abundant wildlife. In addition to camping, this area is also great for hiking, fishing, and kayaking.

The coast

– located in the northwest and southwest corners of Oregon – is a beautiful and rugged place, with rocky cliffs, sandy beaches, and forests that come right down to the water's edge. Campers can enjoy swimming, surfing, fishing, and kayaking here, as well as exploring the many state parks and nature preserves.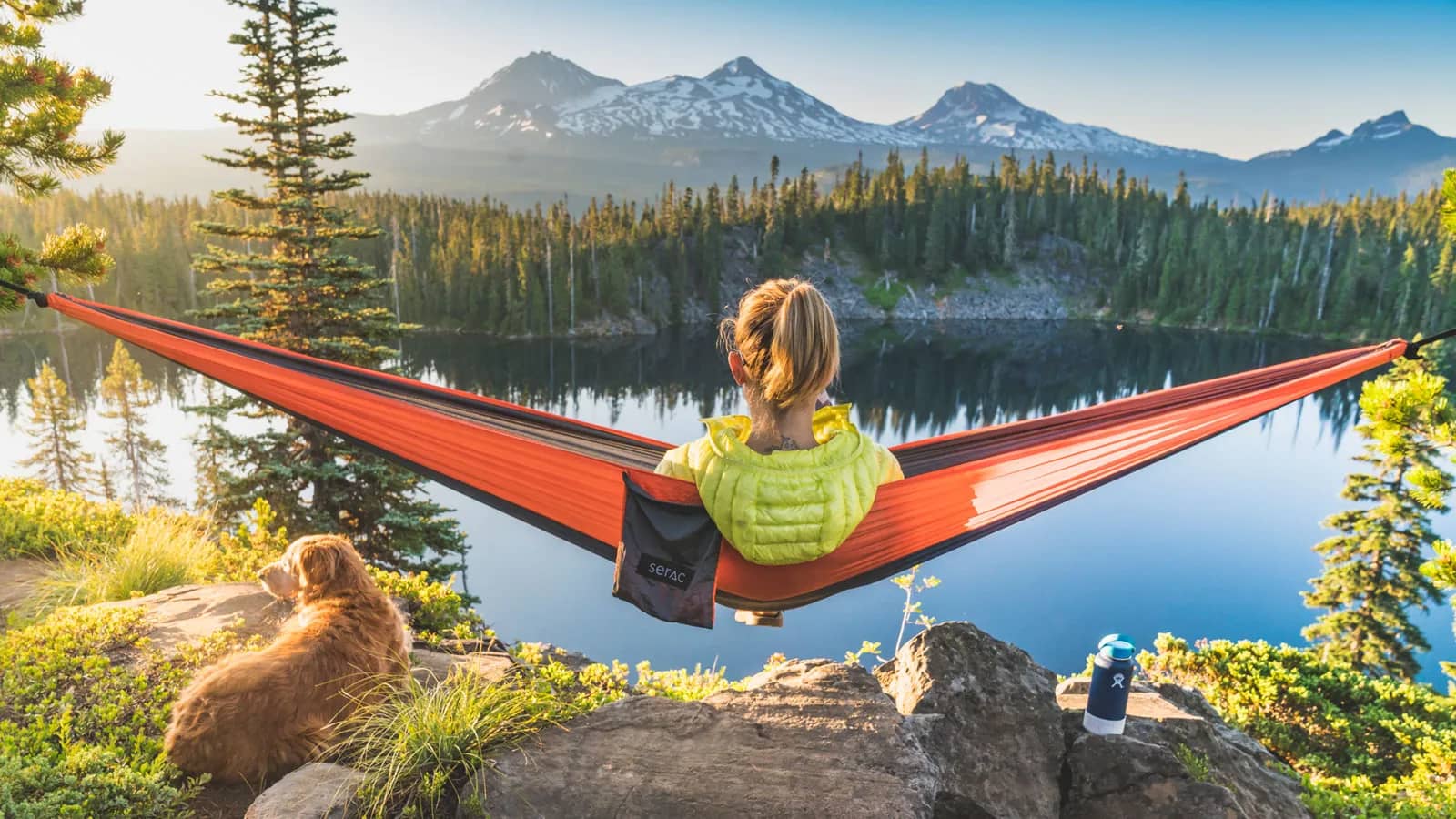 Top Attractions in Oregon for Campers
Oregon is a state with plenty to see and do, whether you're into camping, hiking, fishing, or just exploring new places. Here are some popular activities:
Visit the Crater Lake National Park

– This park is located in the southern part of the state and is home to Crater Lake, the deepest lake in the United States.

Drive the Oregon Coast

– The Oregon coast is one of the most beautiful drives in the country and is worth a visit.

Hike to Angel's Rest

– This popular hike offers stunning views of the Columbia River Gorge.

Fish on Lake Billy Chinook

– This large reservoir is known for its excellent fishing opportunities.

Tour Bend

– This charming town in the central part of the state is perfect for a day trip.

Visit Multnomah Falls

– These famous falls are located just outside of Portland and are worth visiting.

Drive to Mount Hood

– This 11,249-foot peak is the tallest mountain in Oregon and can be seen from many places in the state.

The Columbia River Gorge

– This scenic area is located on the northern edge of Oregon and is known for its waterfalls, hiking trails, and windsurfing.

Smith Rock State Park

– This park is located in the central part of Oregon and is known for its world-class rock climbing.

Painted Hills

– This area is located in the north corner of the state and is known for its colorful hillsides.

Cannon Beach

– This famous beach town is located on the coast in the northwest corner of Oregon.
Activities You Can Do While Camping in Oregon
So now that you know why Oregon is a great place to camp, let's take a look at some of the activities you can do while there.
Hiking and biking

– With its many trails and scenic routes, Oregon is an excellent place for hikers and bikers of all experience levels. Some popular trails include the Oregon Coast Trail, the McKenzie River Trail, and the Eagle Creek Trail.

Fishing

– Oregon is an angler's paradise, with its many rivers and lakes full of trout, salmon, bass, and other fish. There are also plenty of fishing charters available to take you to some of the best spots.

Kayaking and canoeing

– Oregon's waterways offer kayakers and canoeists a wealth of opportunities to explore the state's diverse landscapes. The best places to paddle include the John Day River, the Rogue River, and Crater Lake National Park.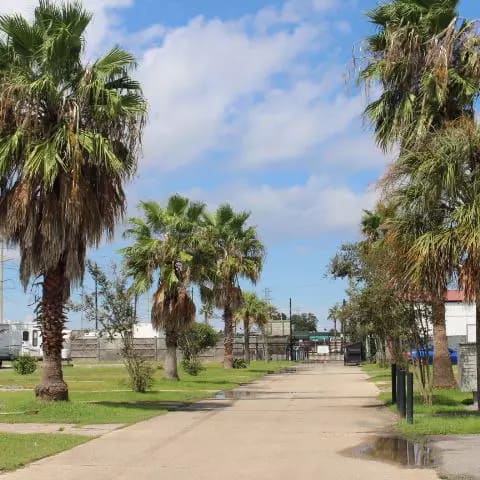 Pelican RV Park New Orleans is a well-maintained multi-acre site for manufactured homes, RVs, 5th wheels and travel trailers. Have a blast at the French Quarter and downtown New Orleans is only 5 miles away! Enjoy breakfast, lunch and dinner at Smiley's Grill located on campgrounds. Go fishing down the street at the New Orleans Lakefront.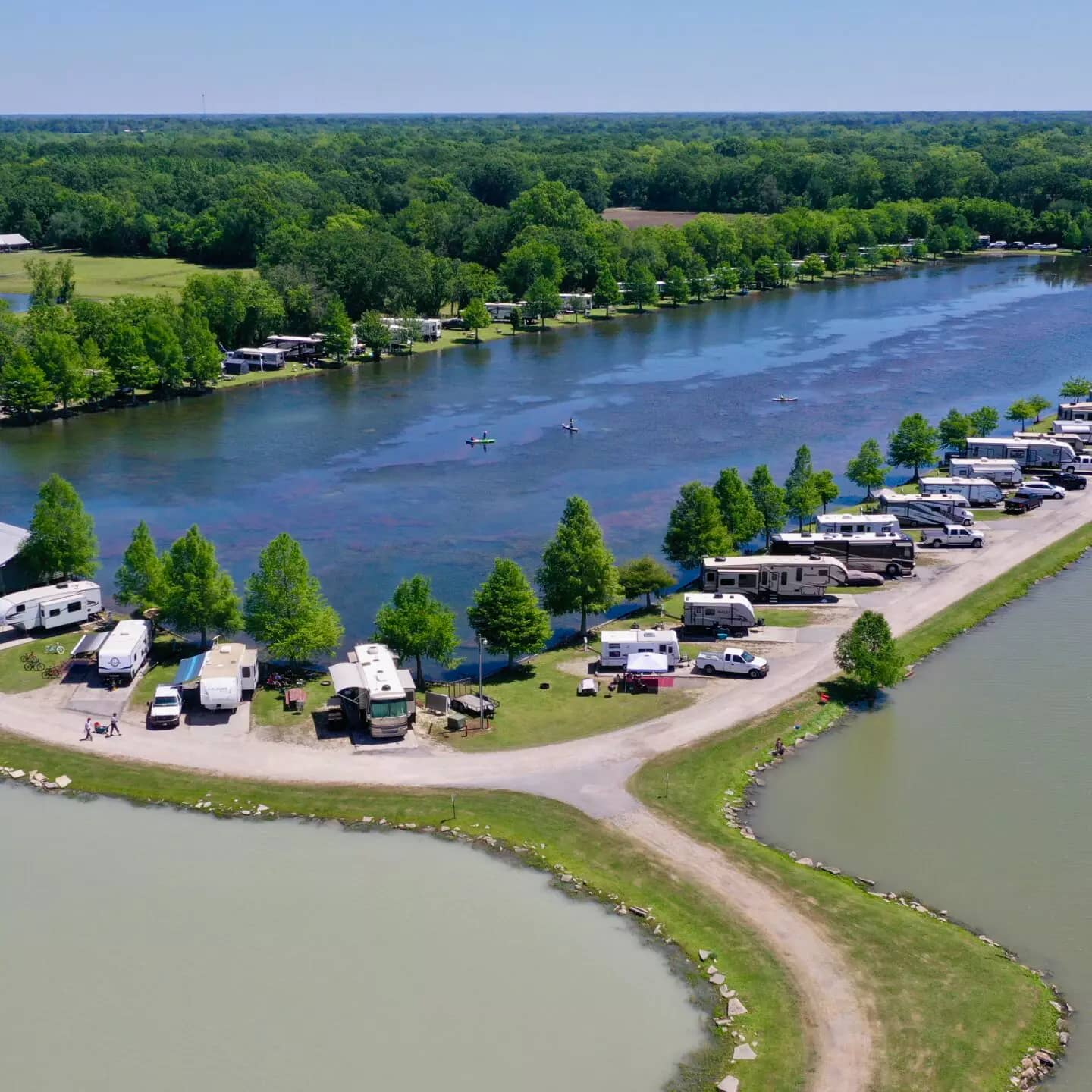 Poche's RV Park is a Cajun campground that is located approximately 5 miles north of beautiful Breaux Bridge, La. The park is sitting on 93 breathtaking acres. Poche's RV Park has 85 full hookup sites, with large concrete slabs. About 95% of the RV sites back up to our beautiful ponds, to where you can walk out of your camper and start fishing within a few feet.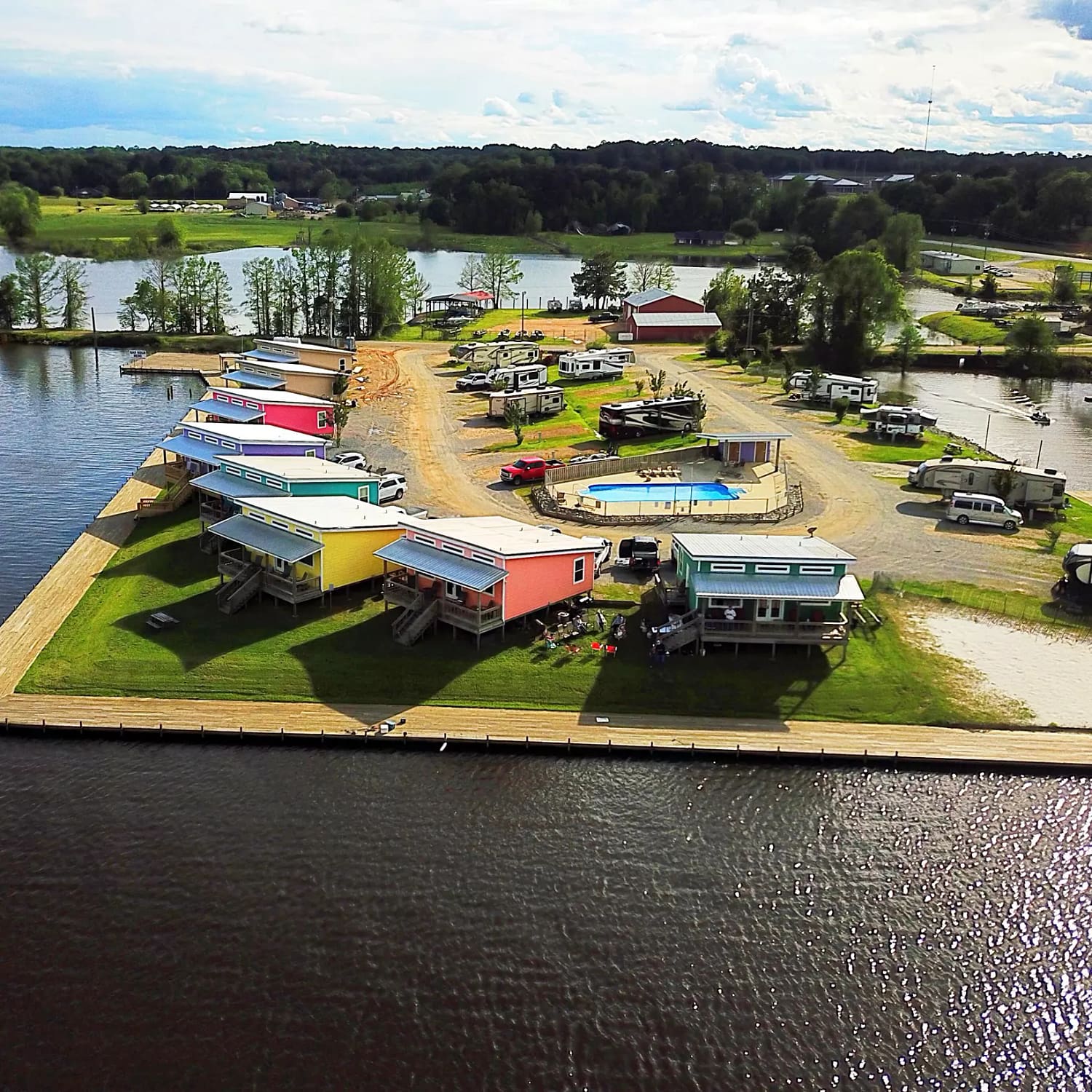 Enjoy breathtaking views when you stay at D'Arbonne Pointe along the beautiful Lake D'Arbonne. The lakefront cabins provide the comfort of home with a fully equipped kitchen, washer, dryer, flat-screen TVs, and more. For those traveling by RV, enjoy the spacious lakefront sites with full service.
Wildlife in Oregon
One of the great things about camping in Oregon is the chance to see some of the state's fantastic wildlife. While you're likely to see plenty of deer, elk, and other small mammals, there are also a few animals that can be seen in Oregon which are rare across the world. These include the Roosevelt Elk (the largest elk species), the American Black Bear, and the Western Toad. So keep your eyes peeled, and you may get a chance to see one of these creatures in its natural habitat.
You may also see whales, seals, and sea lions along the coast. And in the Cascades, you can expect to see black bears, mountain lions, and bobcats.
Where Can You Go Camping
Oregon has something to offer for everyone when it comes to camping, whether you're looking for a developed campground with all the amenities or prefer dispersed camping in more remote areas.
Developed Campgrounds

– Oregon has over 900 developed campgrounds, most of which are managed by the state park system or federal agencies like the Bureau of Land Management (BLM) and the US Forest Service. These campgrounds offer a variety of amenities, from full-hookup RV sites to primitive walk-in tent camping areas. You can find developed campgrounds in all parts of the state, from the rugged coastline to the high desert and everything in between. For those looking for a developed campsite in Oregon,

contact BookOutdoors

for a comprehensive and user-friendly guide to available sites.

Dispersed Camping

– If you're looking for a more remote and primitive camping experience, Oregon has plenty of options for dispersed camping. This type of camping involves setting up camp in an area not specifically designated for camping, such as a national forest or BLM land. While there are no amenities available at dispersed campsites, they offer a great way to get away from it all and enjoy the solitude of nature.
How to Find Campsites
If you're looking for a developed campground in Oregon, the best place to start is the state park website. This website has an interactive map that allows you to search for campgrounds by region, type of camping, and amenities. You can also find information on each campground, such as the number of sites, maximum RV length, and whether or not reservations are accepted.
Platforms like BookOutdoors are perfect for those looking to camp in an RV or van. This platform aggregates campgrounds, RV parks, and parking lots that cater to RVs, making it easy to find a place to stay no matter where you are in the state. This streamlines the process of finding a place to camp and can be especially helpful if you're looking for an RV-friendly campsite that offers hookups. If you're planning to camp in an RV, contact BookOutdoors to learn more about our services.
Best Campsites
Depending on your camping style, some campgrounds are better than others. Here are a few of our favorites:
For RV Camping
Stub Stewart State Park

– This park is located in the northwestern part of the state and offers excellent tent and RV camping opportunities. The park has 78 sites with full hookups and water and sewer connections, and there are also numerous yurts available for rent.

Mill Creek Campground

– This BLM campground is located on the banks of the beautiful Mill Creek near John Day, Oregon. It offers 10 RV campsites with full hookups.
For Tent Camping
Valley of the Rogue State Park

– This park is located in southwestern Oregon and offers eight tent campsites and 3 group tent areas along the banks of the Rogue River. The sites are spacious and well-shaded and include a picnic table, fire ring, and access to restrooms and showers.

Three Pools Recreation Site

– This site is located in the Deschutes National Forest near Bend, Oregon, and offers excellent camping, fishing, swimming, and hiking opportunities. Shady Cove, by Three Pools, has 12 campsites available.
For Van Camping
Smith Rock State Park

– This park is located in central Oregon near Redmond and offers stunning views of one of the most popular climbing areas in North America.
For Glamping
Alvord Desert

– This remote area located in the southeastern corner of Oregon is known for its wide-open spaces and night skies. There are no developed campgrounds in the area, but there are a few options for those looking to enjoy some

luxury camping

. The closest option is the Alvord Hot Springs Resort, which offers cabins, RV hookups, and hot mineral baths.
What to Pack
When packing for a camping trip in Oregon, you'll want to be sure to bring along the essentials like food, water, clothes, and shelter. In addition, you'll also want to pack some items that are specific to the region. Here are a few of our favorites:
For RV Camping
A good map of the area

– The Oregon state park website has an interactive map perfect for finding campgrounds and exploring the area.

Mosquito repellent

– The mosquitoes can be vicious in some parts of the state, so be sure to pack plenty of mosquito repellent.

Firewood

– Many campsites in Oregon allow you to gather firewood from the surrounding area, but it's always a good idea to bring along a few bundles just in case.
For Tent Camping
A good tent

– Oregon can be windy, so be sure to pack a sturdy tent that will stand up to the elements.

A tarp

– In addition to your tent, pack a tarp to use as ground cover or an emergency shelter.

A sleeping bag and pad

– The temperatures can get quite cold at night in some parts of the state, so be sure to pack adequate camping gear.
For Van Camping
Cooler

– Pack a cooler with plenty of food and drinks for your trip.

A folding chair

– A good camping chair is a must-have for van camping trips.

A lantern

– A battery-powered lantern is perfect for lighting up your campsite at night.

An extra set of keys

– You never know when you might lose your keys, so it's always a good idea to have a backup set.BLM
When Is the Best Time to Go
Oregon's diverse landscape means that there is no "best" time to camp here. However, the most popular times to camp are from April through October, when the weather is generally milder and drier. If you're looking for some snow camping action, the Cascades are your best bet in winter, while coastal areas can be enjoyed year-round.
Tips for Camping in Oregon
Now that you know where the best places to go are for camping in Oregon, here are a few general tips to make your trip more enjoyable:
Leave No Trace

– When camping in Oregon's many beautiful parks and forests, be sure to follow the principles of Leave No Trace. This means packing out all of your trash, staying on designated trails, and avoiding disturbing the natural vegetation and wildlife.

Bring a Map

– Oregon is a big state with many beautiful outdoor areas to explore. Make sure you bring a map so you don't get lost, and always let someone know where you're going and when you plan to return.

Be Prepared for All Types of Weather

– The weather in Oregon can be unpredictable, especially at higher elevations. Make sure you pack clothing and gear for all types of weather, including rain jackets, hats, sunscreen, and insect repellents.
Tips for Specific Types of Camping
Here are a few additional tips for camping in Oregon in an RV, tent, or van:
For RV Camping in Oregon
Be sure to reserve a spot ahead of time

– Many campsites in Oregon fill up quickly, especially during the summer months.

Know your measurements

– Make sure you know the length and width of your RV before reserving a campsite. Some sites are only suitable for smaller RVs, while others accommodate larger rigs.

Bring along extra supplies

– Since you'll have all the amenities of home with you, be sure to pack extra supplies like toilet paper, soap, dishwashing detergent, and garbage bags.

Make sure you have enough fuel

– RVs can be quite gas hungry, so be sure to fill up before hitting the open road.

Stay on paved roads

– Many RVers like to stay away from paved roads, but doing so can damage your rig.

Bring along a backup generator

– If you're planning on camping in remote areas, it's a good idea to bring along a backup generator.
For Tent Camping in Oregon
Choose a site with good drainage

– Tent camping in Oregon can be a wet experience, so choose a campsite with good drainage to keep your sleeping area dry.

Bring along extra stakes and guy lines

– In case of high winds, it's always a good idea to bring along additional stakes and guy lines to secure your tent.

Pack some lightweight furniture

– A few pieces of light furniture like folding chairs and a camp table can make your tent feel more like home.

Be aware of your surroundings

– In addition to bears and cougars, Oregon is also home to rattlesnakes. Make sure you are aware of your surroundings at all times and take steps to avoid encounters with these creatures.

Use a stove instead of a campfire

– A campfire can be fun, but it can also be dangerous. If you're not comfortable using a campfire, use a stove instead.
For Van Camping in Oregon
Reserve early

– Like RVers, van campers should reserve their spot ahead of time, especially during the busy summer months.

Bring a canopy

– A canopy can provide much-needed shade on hot summer days.

Pack some extra supplies

– Like camping in a tent, it's essential to pack extra supplies like food, water, and first aid kits when van camping.

Stay close to civilization

– If something goes wrong while camping, it's much easier to fix if you're close to a town or city.

Bring along a first-aid kit

– Van camping trips can be accidents waiting to happen, so make sure you bring along a first-aid kit just in case.
Conclusion
In conclusion, Oregon is an excellent destination for anyone interested in camping. There are options available for all types of campers, from those who prefer van camping and staying close to civilization to those who enjoy backcountry camping in more remote areas. No matter what type of camper you are, Oregon has something to offer that will make your trip unforgettable.