Nebraska, often affectionatxely referred to as the "Cornhusker State," is a hidden gem for outdoor enthusiasts seeking diverse landscapes, tranquil camping spots, and unique experiences. Whether you're a traditional camper, a glamper looking for a touch of luxury, or an RV enthusiast seeking the open road, Nebraska has something for everyone. Let's dive into the world of camping, glamping, and RVing in this picturesque Midwestern state.
Best Time of the Year for Camping in Nebraska
The best time of year to go camping in Nebraska largely depends on your preferences, the type of camping you enjoy, and the specific activities you want to engage in. Nebraska experiences four distinct seasons, each offering its own unique charm. Here's a breakdown of the best times for camping based on the seasons:
Spring (April to June):
Wildflowers and Mild Weather: Spring is a great time for camping in Nebraska. The weather is usually mild, with temperatures ranging from comfortable to slightly cool. Wildflowers are in bloom, adding vibrant colors to the landscapes.
Fishing and Wildlife: Spring is an excellent time for fishing, as many fish species become active. You can also enjoy birdwatching as migratory birds pass through the state.
Summer (June to August):
Warm Weather and Outdoor Activities: Summer is the peak camping season in Nebraska. The weather is warm, making it ideal for swimming, boating, and other water-based activities. Many campgrounds are open, and there are numerous events and festivals across the state.
Reservations Required: Due to the popularity of camping during the summer, it's essential to make campground reservations in advance, especially at popular sites.
Fall (September to October):
Fall Foliage and Comfortable Temperatures: Fall is a beautiful time to camp in Nebraska. The foliage changes to vibrant shades of red, orange, and gold, creating stunning vistas. The temperatures are cooler and more comfortable for outdoor activities.
Less Crowded: As the summer crowds diminish, you'll have a better chance of finding quieter campgrounds and more serene environments.
Winter (November to March):
Limited Options: Camping in Nebraska during the winter can be challenging, especially for traditional camping. Many campgrounds close for the season, and the weather can be cold and snowy.
Indoor Accommodations: If you're interested in winter camping, consider RVing or staying in a cabin with heating facilities. Keep in mind that winter camping requires proper gear and preparation for cold conditions.
Best Camping and RV Parks in Nebraska
The best camping and RV parks in Nebraska share common elements that create an exceptional outdoor experience. Their picturesque locations, whether nestled by a tranquil lake or surrounded by rolling hills, play a significant role in setting the stage for a memorable stay. These parks take pride in cleanliness, offering well-maintained facilities such as clean restrooms and organized campsites or RV pads, enhancing camper comfort.
A range of recreational opportunities, from hiking trails and fishing to boating and wildlife viewing, ensures that there's something for every outdoor enthusiast. Friendly and knowledgeable staff contribute to a welcoming atmosphere, assisting with local recommendations and promptly addressing any concerns. Essential amenities, like camp stores for supplies, playgrounds for families, and even Wi-Fi, cater to diverse camper needs.
Enforcing peaceful environments through quiet hours ensures that campers can relax and enjoy the tranquility of nature. Easy accessibility, clear signage, and proximity to local attractions add convenience and value to the experience. Accommodating reservation systems and reasonable rates make these parks accessible and appealing to a wide range of visitors. Together, these factors create the foundation for an unforgettable camping adventure in Nebraska's natural beauty.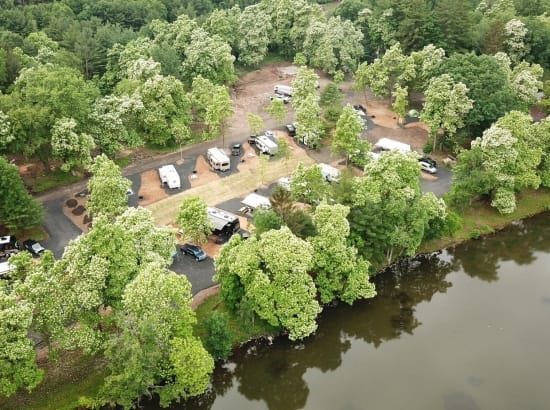 Holiday RV Park is a highly rated, established campground and one of Nebraska's finest. You will receive the warmest welcome and the highest respect when you give us the opportunity to be your host. You will find clean restrooms and laundry facilities. You are welcome to inspect them before you register. All 100 of our sites are large, grassy, pull-thru, mostly shaded full hookups for RVs and trailers. There is also a large shady tent area for groups.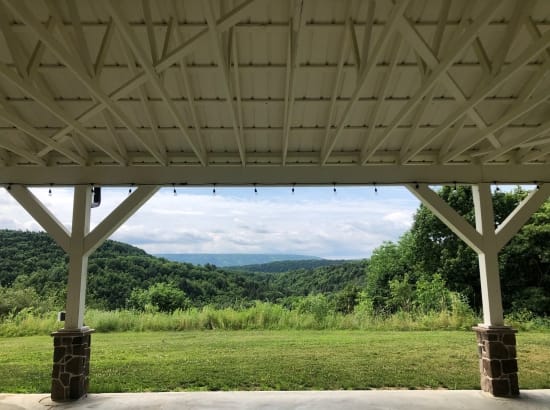 Island State Recreation Area still offers comfort and conveniences to campers and other travelers on Interstate 80, as part of Nebraska's unique "Chain of Lakes." The first of these areas developed was Mormon Island. This area and companion Windmill SRA near Gibbon are the most intensely developed, because of their ready access to travelers. Mormon Island SRA hosts a spectacular gathering each spring, as hundreds of thousands of sandhill cranes stop to rest and pursue their courtship rituals. The world's largest concentration of these magnificent birds draws thousands of visitors to the region every year.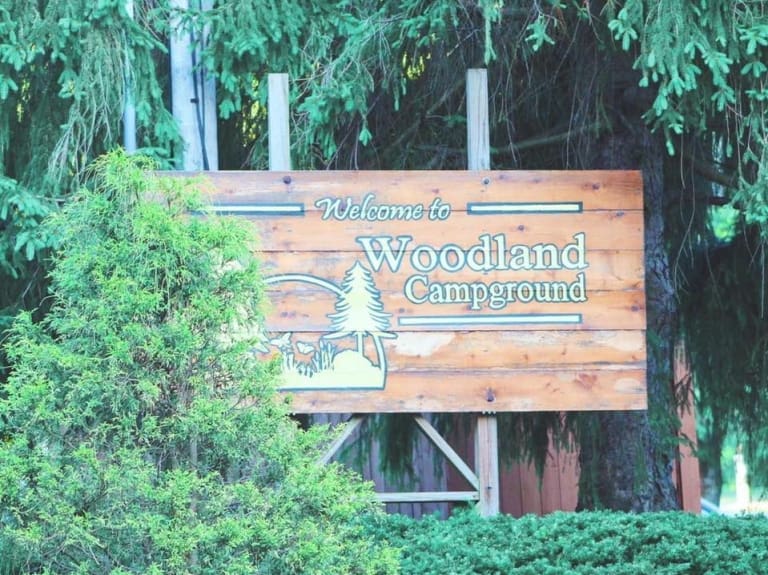 Branched Oak, 2 1/2 miles. N of Malcolm via S-55M, is the largest of the Salt Valley Lakes near Lincoln, encompassing 5,595 acres with 1,800Branched Oak State Recreation Area features the largest lake in eastern Nebraska and has long been a popular spot for fishing, boating, and camping. Approximately 1,800 acres of water, along with well-maintained campsites, two swimming beaches, hiking trails, and an equestrian campground draw visitors from near and far. A marina offers fuel, bait, boat rental, concessions, and a bar and grill. acres of water. The campgrounds have restrooms, showers, drinking water, and 4 dump stations. There are 338 pad sites and ample space for primitive camping.
Glamping in Nebraska
Glamping in Nebraska is a perfect escape, offering a chance to disconnect from the usual hustle and bustle and find solace in a peaceful environment, all while relishing the luxury amenities at your fingertips. This experience is ideal for special occasions too – whether you're planning a romantic getaway, a memorable family reunion, or an intimate wedding, glamping's unique setting and lavish offerings ensure an unforgettable celebration. With some glamping sites open year-round, you can even enjoy this experience during the winter months, complete with cozy heating facilities to keep you warm.
Due to its exclusivity and popularity, reservations are highly recommended to secure your spot, particularly during peak seasons when many seek the allure of glamping. For those seeking a harmonious blend of the natural beauty of glamping in Nebraska and the modern comforts we treasure, glamping offers a truly exceptional way to savor the best of both worlds in the remarkable landscapes of the Cornhusker State.
State and National Parks in Nebraska
Nebraska boasts a diverse range of state parks that offer a wide array of outdoor recreational opportunities, natural beauty, and cultural attractions. From the rolling Sandhills to the picturesque lakeshores, here's a glimpse into some of the notable state parks in Nebraska:
Chadron State Park: Nestled in the scenic Pine Ridge region, Chadron State Park offers serene camping spots surrounded by towering pine trees. Enjoy hiking trails, fishing in the tranquil ponds, and breathtaking views from the park's high bluffs.
Indian Cave State Park: Named after the legendary petroglyphs found in the area, this park is a haven for nature lovers. Camp near the Missouri River, explore miles of trails, and don't forget to check out the historic cave for which the park is named.
Smith Falls State Park: If you're a fan of waterfalls, this is the place for you. Smith Falls, Nebraska's highest waterfall, is the centerpiece of this state park. Camp along the river, hike to the falls, and immerse yourself in the beauty of the Niobrara National Scenic River.
Pro Tips for Camping in Nebraska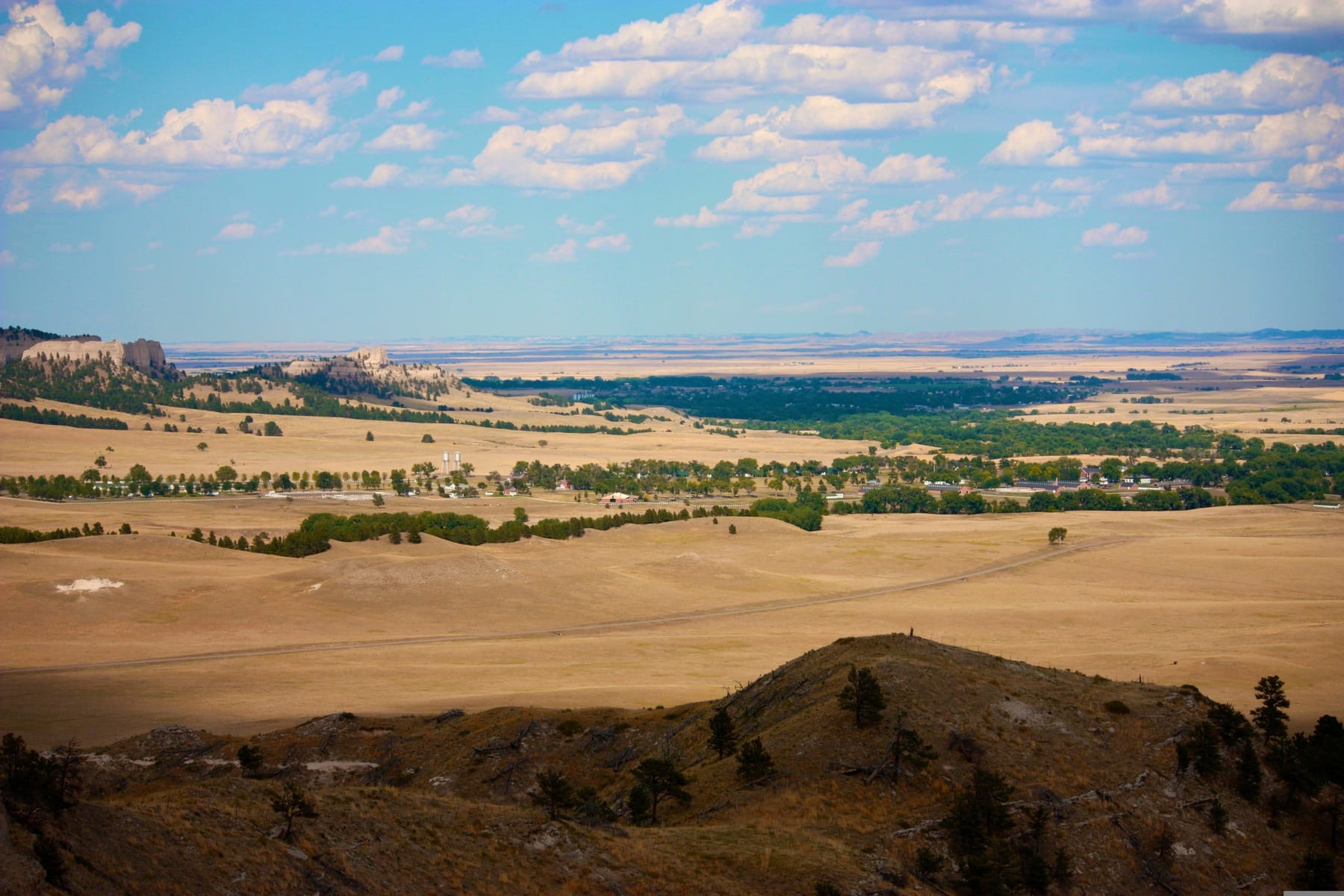 Camping in Nebraska can be a rewarding experience, offering beautiful natural settings and a chance to disconnect from the hustle and bustle of everyday life. To make the most of your camping adventure in the Cornhusker State, here are some pro tips to consider:
Check the Weather: Nebraska's weather can be unpredictable, so be sure to check the forecast before you go. Pack accordingly, including layers for potential temperature changes, and bring rain gear just in case.

Reservations: Many popular campgrounds in Nebraska, especially during peak seasons, require reservations. Plan ahead and book your campsite in advance to ensure you have a spot.

Pack Essentials: Make a checklist of essential items, including a tent, sleeping bags, cooking equipment, food, water, first aid kit, insect repellent, sunscreen, and any other items specific to your needs. Don't forget to bring a map or GPS device for navigation.

Know Campground Rules: Familiarize yourself with the specific rules and regulations of the campground you'll be staying at. This includes fire regulations, quiet hours, and any restrictions on pets or other activities.

Respect Nature: Leave no trace by practicing responsible camping. Pack out all trash, minimize impact on the environment, and respect wildlife by observing from a distance.

Check for Campfire Bans: Depending on the time of year and current conditions, campfire bans might be in place due to fire danger. Check with the campground or local authorities before lighting a fire.

Bug Protection: Nebraska can have its share of insects, especially during certain seasons. Bring effective insect repellent to make your camping experience more comfortable.
By following these pro tips, you'll be better prepared to enjoy the beauty and tranquility that Nebraska's camping sites have to offer. Whether you're a seasoned camper or new to the outdoors, a little preparation goes a long way in ensuring a memorable and enjoyable camping experience.
Plan your Next Nebraska Camping Adventure with BookOutdoors
If you are planning an outdoor adventure to Nebraska, then you're in the right place. BookOutdoors.com eases the whole booking process, making your Nebraska camping trip a memorable experience. In summary, the best camping and RV parks in Nebraska combine the beauty of nature, well-maintained facilities, a variety of activities, friendly staff, and a peaceful atmosphere to create a memorable and enjoyable camping experience. Whether you're a seasoned camper or new to the outdoors, these factors contribute to a fantastic stay in Nebraska's great outdoors.
Embark on an exhilarating journey with BookOutdoors and begin crafting your next extraordinary adventure.