Montana should be at the top of your list if you want to spend time in the great outdoors. This diverse state offers something for everyone, from pristine lakes and rugged mountains to lush valleys and its historic charm. This ultimate guide to camping, glamping, and RVing in Montana offers visitors a peek at what they can expect when camping across the state and the best locations to spend their vacations. 
Camping in Montana is hard to beat, so consider adding it to your bucket list! Before you pack up your tent, here is everything you need to know
Camping in Montana 
So, why Montana? The answer should be obvious to anyone who has ever visited this amazing region. The natural beauty is unrivaled, and if you enjoy spending time outside, you may never leave. For those that prefer less adventure and more luxury, there are resorts, RV parks, and 'glampsites' that will cater to your every whim. With so many options, Montana truly does offer something for everyone. Make sure to leave time to visit the National parks in Montana — but more on that later!  
Best Camping in Montana 
What defines the best camping in the state of Montana? That depends on who you ask. Those that enjoy spending their time in nature and sleeping under the stars will find bliss in the many campgrounds and recreational parks across the state. If your idea of camping involves more than a tent, you may be compelled to visit any five-star RV parks and resorts this state offers.  
The time of year is key in planning a vacation in Montana. Summers are lovely — visitors come to hike, fish, and explore the rugged and beautiful landscape. Book your accommodation early and always confirm your reservation to guarantee that your perfect campsite is available. Enjoy an early spring, balmy summer, or colorful fall in this diverse and distinctive destination.  
Campgrounds in Montana 
If you have your heart set on camping in Big Sky Country, check out the various campgrounds in Montana before booking your trip. Each offers a distinct view and topography, ranging from mountains to valleys, lakes to plains. Whether you enjoy tenting or staying in a decked-out recreational vehicle, you have come to the right place!  
Did you know that Montana is home to 55 state parks? Each of these has its own accommodations and sites for visitors, many of which have over 500 campsites available. Dig around online to determine the best amenities and other factors to find the right spot for your family vacation.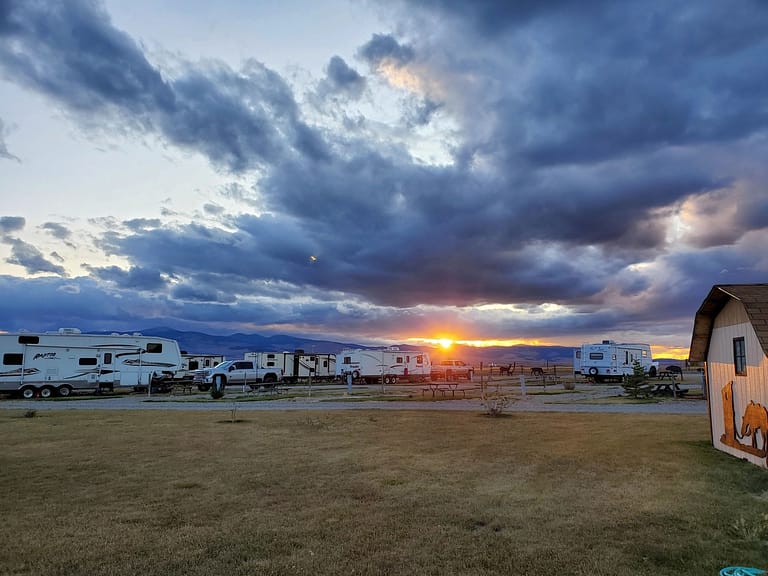 Welcome to Conestoga Campground & RV Park! Our campground is located between Glacier and Yellowstone National Parks in the Smith River Valley.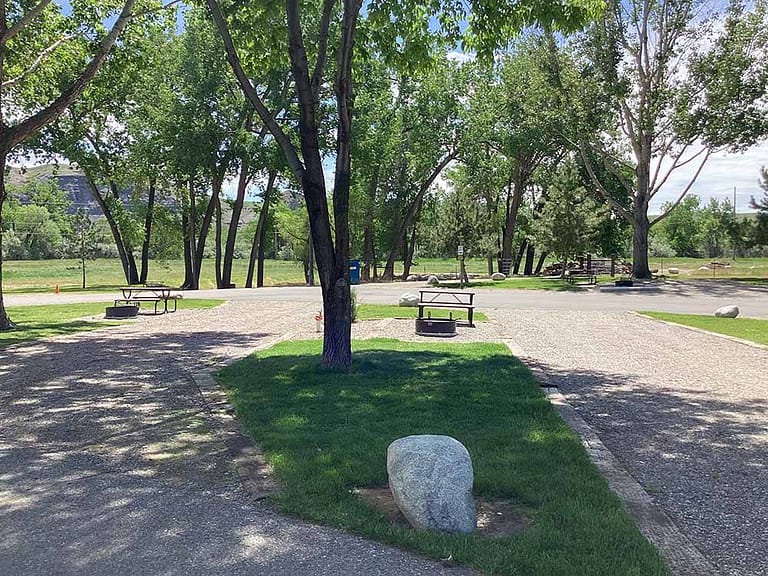 Yellowstone River RV Park and Campground are located in Billings, Montana. All city services, attractions, and activities are close to our campground.
Bozeman Campground is located in a peaceful setting, just five minutes from golfing as well as fly-fishing on the Gallatin River
National Park Camping in Montana  
It really doesn't get any better than the National Park camping in Montana- the views and scenery are beautiful. Perhaps the most famous and popular of the parks, dubbed 'crown of the continent, is Glacier National Park. This park brings together the best of what nature has to offer, from alpine lakes to meadows of wildflowers. Hike forested trails or ascend a snow-capped peak- Glacier National Park has it all! 
Next, the Bighorn Canyon National Recreation Area is a diverse area that boasts four campgrounds, picnic sites, and fire pits. These campsites overlook Afterbay Lake, with all the waterfront activities, like boating, swimming, and fishing. Don't forget to check out the horses while visiting Bighorn Canyon, as it is home to the country's largest herd of wild horses.  
There are many renowned campgrounds to choose from in Montana's National parks, depending on your personal preferences, so visit the park website to learn more. Remember that June through August is tourist season, and accommodations fill up fast. Book early to secure your spot. Many of these locales cater to families visiting during summer vacation; consider this when planning.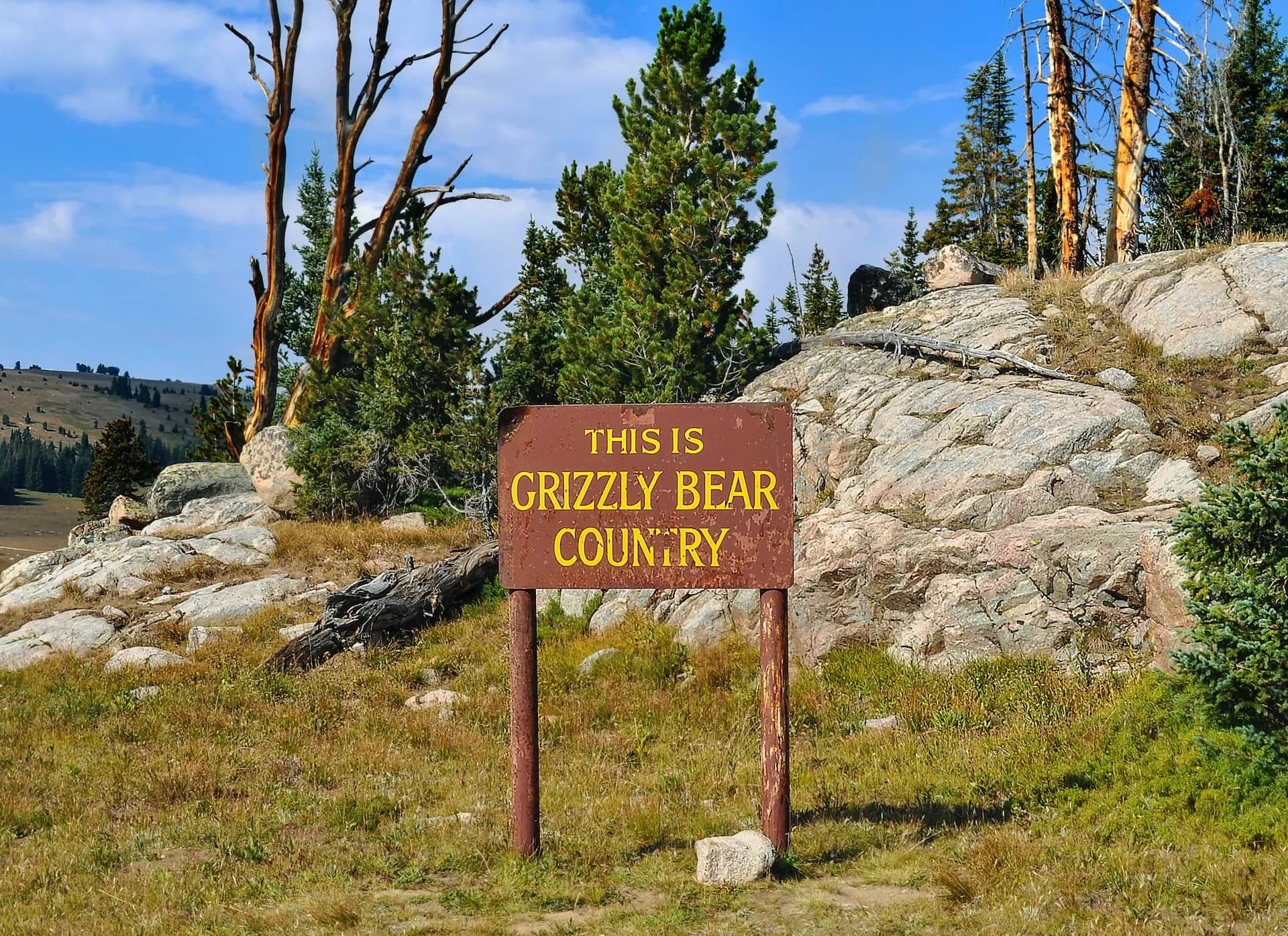 Bear-Free Camping in Montana 
Bears are common in Montana. Who wouldn't want to call this beautiful area home — bears are no different! Black and grizzly bears are found throughout the state, across the central, southern, and western regions, so there are tips and tactics to keep campers safe and campsites bear-free.  
First and foremost, clean up your campsite and keep food tucked away. Sleep away from your rations and supplies in case a bear comes to your site. Keep food in bear-proof containers or tubes — experts suggest you hang these supplies at least ten feet from the ground. Also, if you visit bear country frequently, consider investing in a bear fence for an added barrier between you and nature. 
Secure your Spot Now. Visit 
BookOutdoors.com
 today!  
Are you ready to book your outdoor vacation in Montana? Visit BookOutdoors to learn more about the most popular camping, glamping, and RVing spots available in your next vacation destination. Consider these suggestions for the best camping in Montana and the right site for your family's vacation. Whether you prefer glamping in an RV or roughing it in a tent, come see what Montana has to offer!