Missouri, also known as the "The Show-Me" state, is rich in natural beauty, from forests to mountains. No matter your preferences, there is something for you in Missouri. The more than 3500 campsites offer numerous campers options — from serene lakeside spots at Table Rock Lake to the secluded retreats at the Mark Twain National Forest. Whether you love fishing, hiking, birdwatching, or simply unwinding by a campfire, there's something for you in this state of scenic wonders. If you are planning your next adventure, here's the ultimate guide to camping, glamping, and RVing in Missouri.
Best Time of the Year for Camping in Missouri
Late spring and fall are the best months to camp in Missouri, with moderate temperatures. Springtime offers the opportunity to witness the beautiful blooms of wildflowers and enjoy the rejuvenation of nature after winter. Conversely, fall brings vibrant foliage colors and cooler temperatures, making it an ideal time for hiking and outdoor exploration.
Camping during summer, usually between June and August, is also popular for those who enjoy water activities like swimming, boating, and fishing. Furthermore, the night skies are usually dark, allowing for better visibility of stars. This experience is enhanced due to the absence of light pollution in Missouri.
On the other hand, winter starts in December and ends in February, which is suitable for campers who enjoy a quieter camping atmosphere. However, it is recommended to pack appropriate cold-weather gear, including insulated sleeping bags, warm clothing, waterproof outer layers, and sturdy tents designed for winter conditions.
Best Camping and RV Parks in Missouri
Campers have various choices for some of the best camping in Missouri in terms of location and experience. Whether you prefer primitive campsites or full-service RV parks with amenities like hookups, showers, and picnic areas, there's something for you in Missouri. So, let's dive in and explore the ideal camping destinations in Missouri!
Best RV Parks in Missouri
From the stunning landscapes of the Ozark Mountains to the grassy plains of the Grand River Grassland, the beauty of Missouri is every RVer's dream. The vast number of state parks here also ensures plenty of campgrounds. Many RV parks in Missouri are strategically located near popular attractions, making exploring the state's natural beauty and cultural landmarks easy.
The campgrounds in Missouri offer a range of amenities, such as full hookups for water, electricity, and sewage. Moreover, they offer spacious sites to accommodate various sizes of RVs. Whether you're looking for a peaceful retreat or a remote workplace, there are numerous choices for all types of travelers.
Browse some of the best RV parks in Missouri below.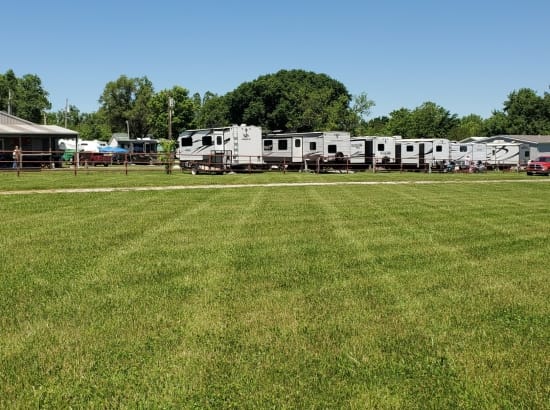 Cross Creek Camping Resort is the premier camping destination in Ohio! We are a family oriented camping resort offering beautiful surroundings, activities, and themed weekends! Come visit us this season, and start making lasting memories around the campfire! Our goal is to provide families with a fun-filled camping experience.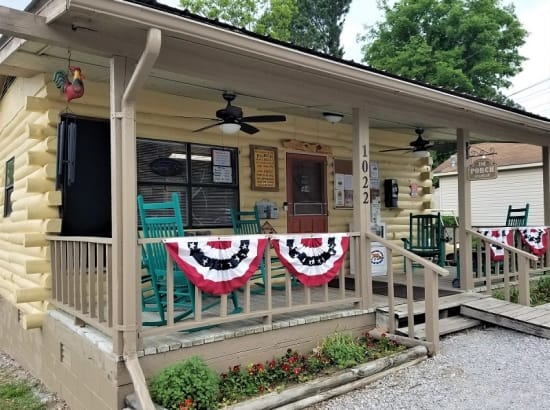 Ozark RV Park is simple, family based and will not oversell you with fancy names that don't match the features of the park. We rent more than a piece of dirt...we offer an experience we hope will get placed in your photobook of memories. Simply put...we offer a great park, at great prices, with a great atmosphere.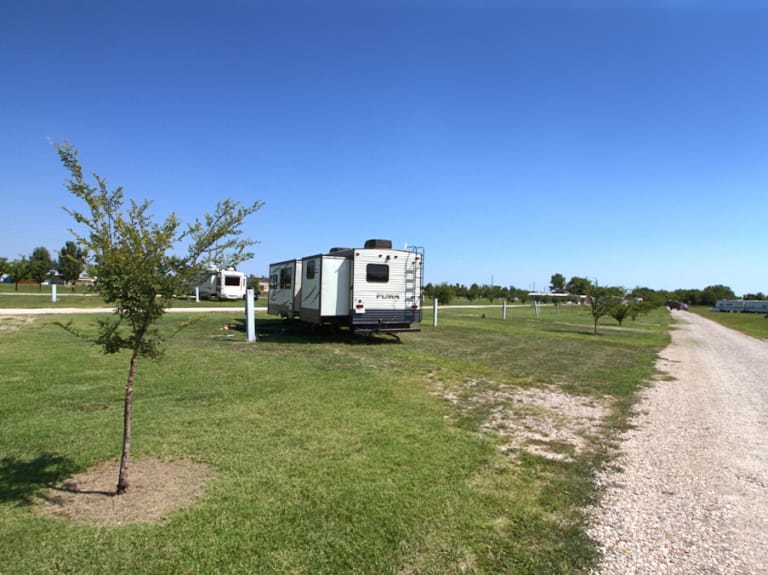 Welcome to Junction West Coffeyville! Our park offers pure country living with the comforts of home and is located just minutes away from town! We offer 30/50 amp spaces, full hook-ups, and gravel pull-thru spots. Our 90 by 45 RV spaces are surrounded by luscious green grass for your family to lounge on. We have amenities like Wi-Fi, coin laundry, an onsite bath and shower house, and even a dog park for your furry friends!
Best Tent Camping in Missouri
If you've never been to Missouri, rest assured there's nothing to worry about. The natural scenes here are perfect for pitching tents with ease. Moreover, the many campgrounds here are set up for tents and RVs, making camping in Missouri an ideal option for campers. So if you are looking to explore the natural beauty of Missouri, such as the unique rock formations at the Garden of the Gods- or the historical part of it, like the earthwork at Monks Mound, then the state is a must-visit. But before you plan your next trip, there are some pro tips to consider when tent camping in Missouri.
Packing the appropriate gear is one of them. With the right gear, you are assured of an enhanced camping experience. So pack the appropriate clothing depending on the season, and bring enough sleeping bags. Remember essentials like insect repellent and a first aid kit in case of accidents. Moreover, respect the campground rules and regulations. Before visiting a park, inquire about their rules and always leave the campsite in the same condition you found it.
Glamping in Missouri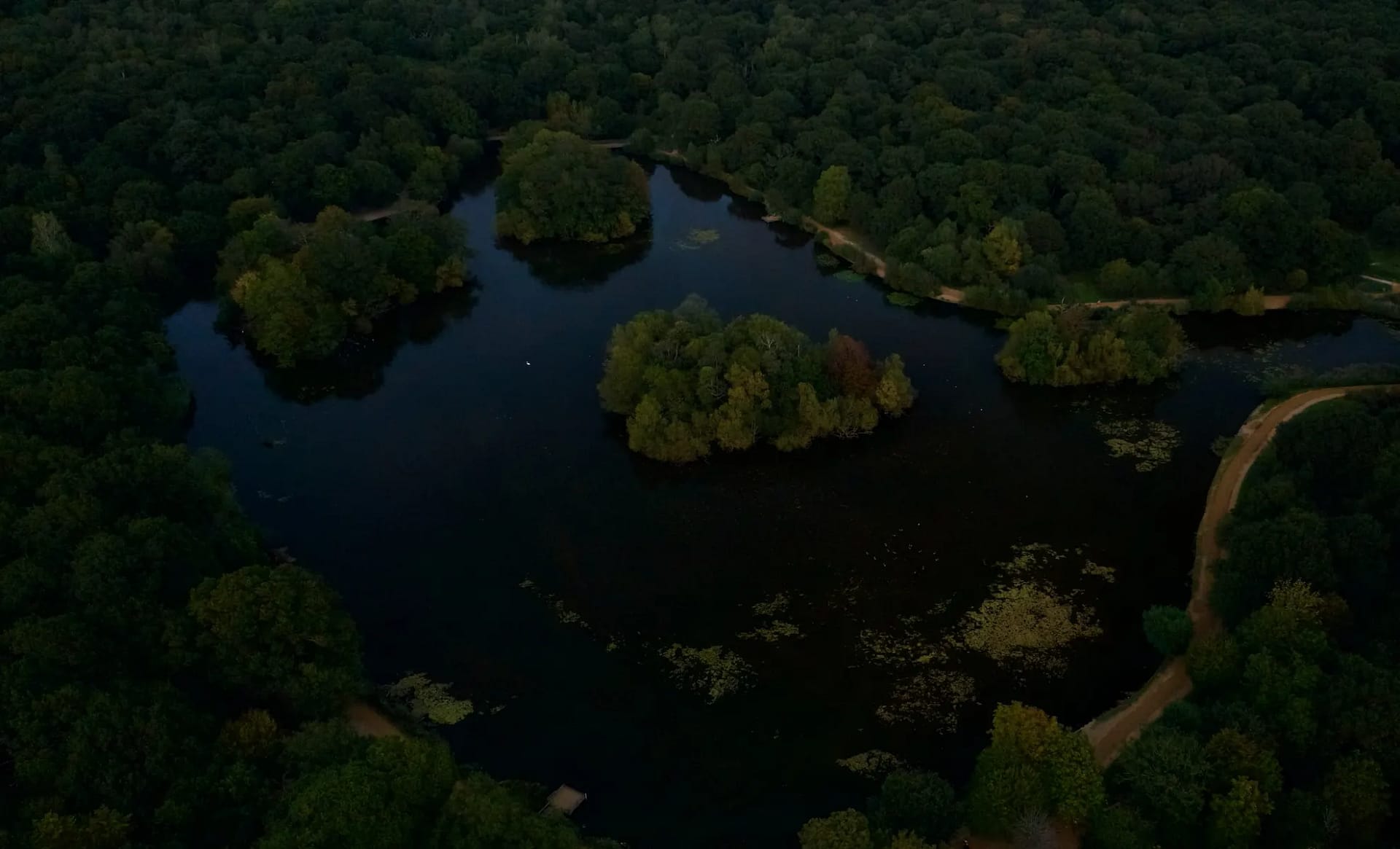 If you want to take your whole camping experience to a new level, try glamping. Missouri offers numerous options for glampers, so you are in luck if you plan your next trip here. The state enhances the glamping experience by offering a range of accommodations— from stylish yurts and cozy cabins to safari tents and treehouses. Moreover, the many glamping spots offer modern amenities such as comfortable beds, private bathrooms, and hot tubs.
With glamping, there's no need to set up a shelter or pack heavily, as most things are pre-done for you. In some campsites, you don't have to pack any gear —  bring yourself, your belongs, and you're good to go! Furthermore, numerous outdoor activities exist, such as fishing in pristine lakes and rivers or canoeing. So if you enjoy waking up to stunning sunrises or stargazing under the night sky, glamping in Missouri is perfect for you.
National and State Parks in Missouri
Missouri has one official national park and several historical parks which offer visitors a wonderful experience. From the tallest man-made arch in the world to the Battle at Wilson's Creek site—each one of these parks has a distinct feature that makes it worth visiting. There are 92 state parks in Missouri which cover more than 140,000 acres. These parks provide hiking, camping, fishing, and wildlife viewing opportunities from the rugged Ozark Mountains to tranquil lakes and rivers. These parks make Missouri the ideal destination for campers and RVers.
Gateway Arch National Park
The Gateway Arch National Park is the only official national park in Missouri. It is a unique and iconic destination that offers visitors much more than just a monument. Despite not allowing camping within the park, nearby options provide a convenient base for exploring the area. However, camping near this park allows visitors to immerse themselves in nature while still being within reach of its historical and cultural landmarks. Whether it's marveling at the architectural wonder of the Gateway Arch or exploring the rich history of St. Louis—camping here offers a memorable outdoor experience coupled with easy access to the park's iconic attractions.
Ozark National Scenic Riverways
Although it's not a national park, the Ozark National Scenic Riverways offers a remarkable array of outdoor activities, such as canoeing, kayaking, and swimming in crystal-clear waters. Spanning over 80,000 acres and encompassing the Current and Jacks Fork Rivers, this is the first park area designated to protect a wild river system. Pets are allowed in this park but on the condition that they are on a leash. So if you are a nature enthusiast, this park is bound to be a haven for you.
Pershing State Park
If you love bird watching, then Pershing State Park is the perfect place to visit. Its main highlight is the Pershing Reservoir, a 15-acre lake with excellent fishing opportunities. But if you prefer to stay on land, the park offers several hiking trails. These trails make this park a haven for birdwatchers, allowing them to observe the park's abundant bird species. If you plan to camp at this park, you are in luck. The campgrounds here offer basic and electric campsites, modern restroom facilities, showers, and a dump station.
Ha Ha Tonka State Park
The funny name of the Ha Ha Tonka state park originates from the Osage Native American language. It is believed to mean "laughing waters." Its natural springs, which produce bubbling and gurgling sounds, thus creating a cheerful and playful ambiance, are the reason for this name. But there's more to this park other than its springs. The park's main attraction is the castle ruins of the grand mansion destroyed by fire in the 1940s. These ruins are a fascinating backdrop for campers to immerse themselves in the park's rich heritage and natural beauty.
Book Your Next Camping Trip to Missouri with BookOutdoors
With BookOutdoors, you are assured of a stress-free camping trip, as the booking process is simplified. Search through BookOutdoors for a campground of your liking and book instantly with no membership or booking fees.
Start planning your outdoor adventure with
BookOutdoors
for a memorable camping experiencegateway.