Leaf Peepers Unite! The Ultimate Guide to Fall Camping & Foliage
Fall is a season of captivating beauty, with its vibrant foliage and crisp, cool air. For outdoor enthusiasts and nature lovers, it's the perfect time to embark on a camping adventure surrounded by the breathtaking colors of autumn. In this ultimate guide to fall camping and foliage, we will explore everything you need to know to make the most of this magical season. We have you covered from planning your trip and selecting the ideal destination to essential gear, activities, and safety precautions.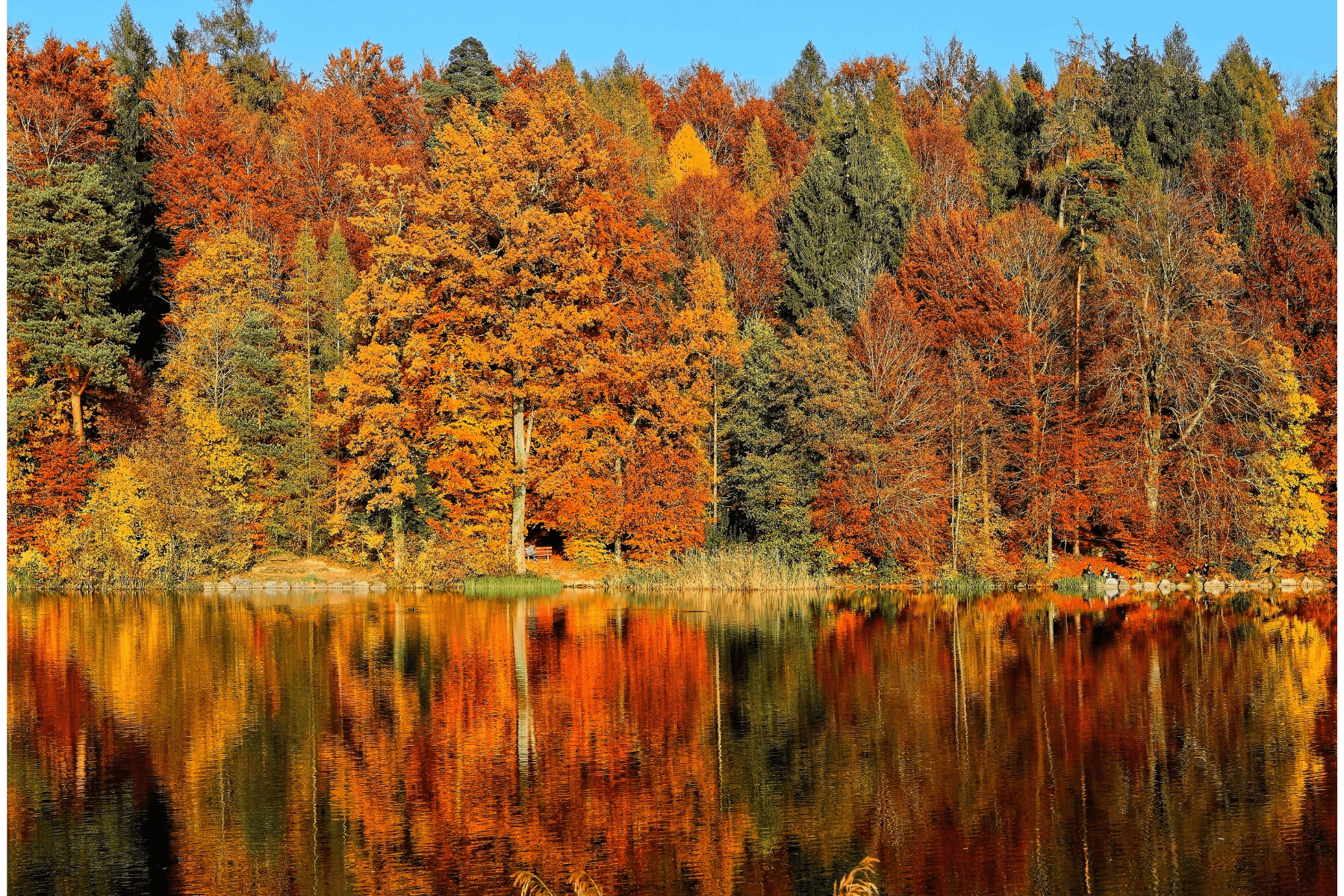 Essential Gear and Packing Tips for Fall Camping
Fall weather can be tricky, with chilly mornings and warmer afternoons. Be prepared by packing clothes that can be layered. This way, you can add or remove layers as the temperature fluctuates throughout the day. Don't forget a cozy beanie and a warm, waterproof jacket for those chilly nights around the campfire!
Must Have Camping Equipment for Fall
In addition to your usual camping gear, there are a few fall-specific items you won't want to leave behind. A sturdy tent with good insulation is essential for chilly nights, and don't forget to pack extra blankets or sleeping bags for added warmth. A reliable camp stove and plenty of fuel will ensure you can enjoy hot meals, and don't skimp on firewood for those toasty campfire evenings.
Packing Tips for Efficient Storage
Fall camping often means packing bulkier clothing and gear, so maximizing your storage space is important. Roll your clothes instead of folding them to save room, and use vacuum-sealed bags to compress your bedding and clothing. Invest in a good quality backpack or storage container to keep everything organized and easily accessible at your campsite.

Activities to Explore the Spectacular Fall Foliage
Researching Popular Fall Foliage Destinations
Top Hiking Trails for Immersive Leaf Peeping
Scenic Drives for Enjoying Fall Colors
Building and Enjoying Cozy Bonfires
Embracing the Night Sky Stargazing
Tips for Staying Warm and Cozy in Your Campsite
As the temperatures drop, having the right sleeping gear to stay warm and cozy throughout the night is essential. Opt for a sleeping bag with a lower temperature rating than the expected nighttime temperatures. A sleeping pad or air mattress can provide additional insulation from the cold ground. And don't forget to layer up with thermal clothing and cozy socks for extra warmth.
Insulating Your Tent and Campsite
To keep the chill at bay, insulate your tent and campsite as best as possible. Set up your tent on level ground and use the groundsheet underneath for protection. Seal any gaps or openings in your tent to prevent drafts, and consider using a tent heater or hot water bottle to warm up the interior. You can also set up a windbreak or tarp to shield your campsite from chilly winds if permitted.
Tips for Staying Warm and Comfortable
Besides proper gear and insulation, a few simple tips can make a world of difference in staying warm and comfortable during your fall camping adventure. Dress in layers so you can adjust your clothing as the temperature changes. Stay active during the day to keep your body warm and generate heat. And don't forget to pack some cozy blankets, hot beverages, and snacks to enjoy by the fire. Because what's camping without a little comfort?
Delicious Fall Camping Recipes for Hearty Outdoor Meals
Fall camping calls for hearty, delicious meals that warm your belly and satisfy your cravings. Think chili cooked over the campfire, hearty stews simmered in a Dutch oven, or a classic campfire with burgers and hot dogs. And let's not forget about breakfast! Whip up some fluffy pancakes with crispy bacon or a warm bowl of oatmeal topped with seasonal fruits. The possibilities are deliciously endless.
Easy and Nutritious Meals for Energy
While indulging in comfort food is undoubtedly a fall camping tradition, fueling your adventure with nutritious meals is essential. Pack some energy-boosting snacks like nuts, trail mix, and granola bars for quick and easy munchies. Don't forget the fruits and vegetables too! Apples, oranges, carrots, and snap peas make for refreshing and nutritious snacks that will keep you going throughout the day.
Conclusion
Embrace the beauty of the changing leaves, but don't forget to pack your sense of humor too – after all, camping should always include a healthy dose of laughter! As you prepare for your fall camping excursion, remember to embrace the magic of this season. Let the vibrant colors, cozy campfires, and breathtaking landscapes inspire and rejuvenate you. By following the tips and recommendations in this guide, you'll be well-equipped to make the most of your fall camping experience.