Are you dreaming of hitting the open road and embarking on an unforgettable RV adventure? Planning an RV trip for an RV trip planner can be an exciting and daunting task, especially if it's your first time. But with the right preparation and knowledge, you can ensure a smooth and enjoyable journey. In this article, we'll share essential tips for planning your RV adventure, from choosing the right RV to packing the necessary travel essentials. So buckle up and let's get started!
Choosing the Right RV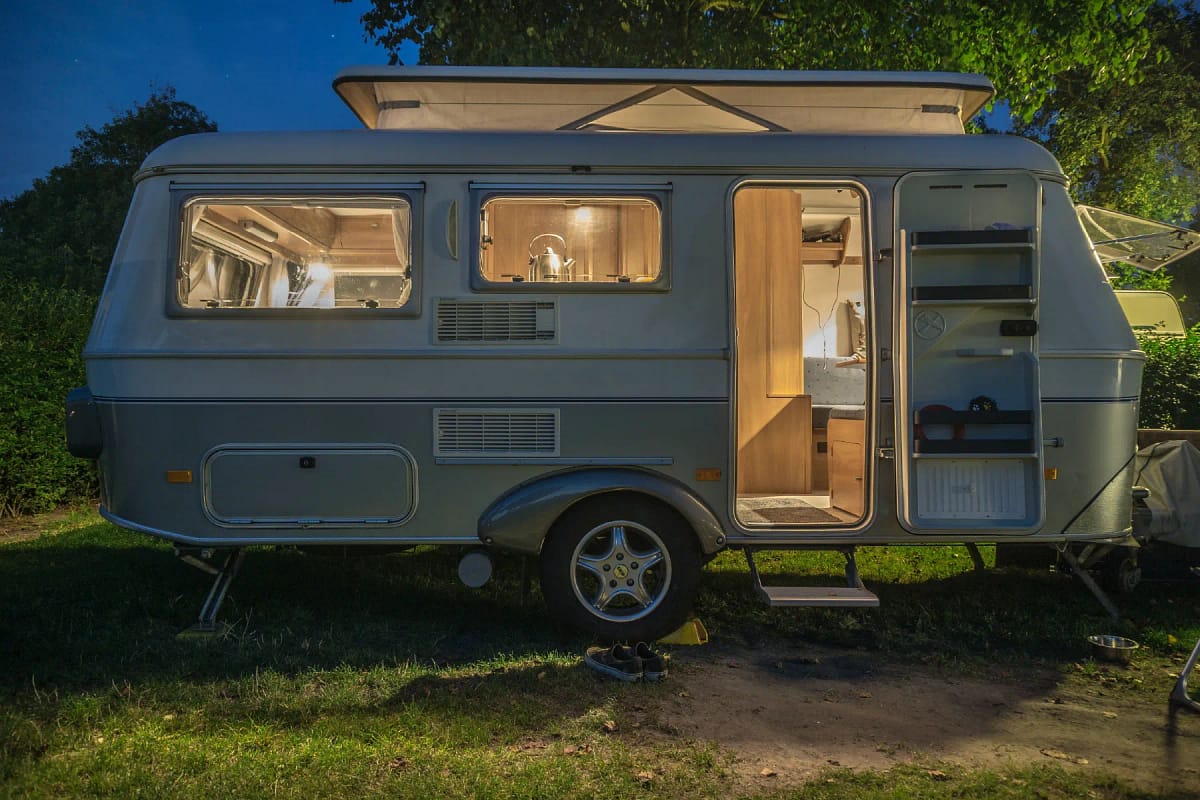 The first step in planning your RV adventure is choosing the right RV for your trip. There are various types of RVs available, from motorhomes to travel trailers, and each has its own pros and cons. 
In addition to the type of RV, you should also consider the brand, model, and year of the RV. Different brands and models offer different features and amenities, so it's important to choose one that fits your needs and preferences. Also, newer models may offer more advanced features and better fuel efficiency, but they may also be more expensive. So, it's important to balance your needs and budget when choosing an RV.
Size and Layout
The size and layout of the RV are crucial factors to consider, as they will determine the comfort and convenience of your trip. If you're traveling with a large family or group, a Class A motorhome or a fifth-wheel trailer may be the best option, as they offer more space and amenities. On the other hand, if you're traveling solo or with a partner, a smaller Class B or C motorhome or a teardrop trailer may be more suitable.
Determine the number and type of beds, the kitchen and bathroom facilities, and the storage space. Make sure there is enough space for everyone to sleep comfortably and enough storage for all your belongings. Also, consider the ease of movement inside the RV, especially if you're planning a long trip. When you are ready to start your search for instantly bookable RV sites head to BookOutdoors.
Budget
RVs come in a wide range of prices, so it's essential to set a budget before starting your search. Keep in mind that the cost of an RV is not just the initial purchase price, but also maintenance, insurance, and fuel costs. If you're on a tight budget, consider renting an RV for your trip instead of buying one.
Remember that the cost of an RV trip is not just the cost of the RV itself. You should also consider the cost of campgrounds or RV parks, food and supplies, activities and attractions, and any unexpected expenses. It's also a good idea to have a contingency fund for any unexpected costs or emergencies.
Type of Trip
The type of trip you're planning will also play a role in choosing the right RV. If you're planning a cross-country road trip, a motorhome or travel trailer with a powerful engine may be the best option. However, if you're planning to stay in one location for an extended period, a towable RV may be more suitable.
Also, consider the terrain and weather conditions of your planned destinations. If you're planning to visit mountainous areas or places with harsh weather conditions, you may need an RV with specific features or capabilities. For example, if you're planning to camp in the desert, you may need an RV with a strong air conditioning system. Here are some beginner's guides to RV hookups.
Planning Your Route
Once you've chosen your RV, it's time to plan your route. This step is crucial, as it will determine the places you'll visit and the duration of your trip.
Here are some tips for planning your route:
Planning your route also involves considering the best time to visit each destination.
Some places may be best visited during a certain season, while others may have special events or festivals that you may want to attend.
Consider the opening hours of attractions and the availability of campgrounds or RV parks.
Research Destinations
Before hitting the road, research the destinations you want to visit and make a list of must-see places. This will help you plan your route and ensure you don't miss out on any must-visit locations. You can also use online resources and RV travel guides to find hidden gems and off-the-beaten-path destinations.
Research tourist attractions, local customs, laws, and regulations, especially if you're traveling to a different country. This will help you avoid any cultural misunderstandings or legal issues. Also, check the weather forecast for each destination to ensure you're prepared for any weather conditions.
Consider Driving Time and Distance
When planning your route, consider the driving time and distance between destinations. It's essential to have a realistic estimate of how long it will take to get from one place to another, as well as how far you'll be driving each day. This will help you avoid exhaustion and ensure you have enough time to explore each destination.

Consider the road conditions and traffic patterns. Some roads may be more challenging to drive on, especially for larger RVs, while others may have heavy traffic during certain times of the day. Use a reliable map or GPS system to help you navigate and plan your route effectively.
Plan for Rest Stops
Driving an RV for long periods can be tiring, so it's crucial to plan for rest stops along the way. Look for RV-friendly campgrounds or rest areas where you can take a break, stretch your legs, and recharge before hitting the road again.
When planning breaks think about rest stops, also plan for overnight stops. Research campgrounds or RV parks along your route and make reservations in advance, especially during peak travel seasons. Also, consider the facilities and amenities of each campground or RV park, such as electric hookups, water and sewer connections, and Wi-Fi access.
Packing the Essentials
Packing for an RV trip can be overwhelming for an RV trip planner, as you have limited space and need to bring everything you'll need for your journey.
Here are some essential items to pack for your RV adventure:
Packing for an RV trip is not just about packing your personal belongings.
You also need to pack the RV itself, including filling the water tanks, checking the propane levels, and ensuring the RV is clean and ready for the trip.
Make sure to secure all items inside the RV to prevent them from moving or falling during the trip.
Kitchen Essentials
One of the perks of traveling in an RV is having a kitchen on wheels. But to make the most of it, you'll need to pack the necessary kitchen essentials, such as pots and pans, utensils, plates, cups, and a coffee maker. Don't forget to bring non-perishable food items and spices to save money on eating out.
Bedding and Linens
Most RVs come with a bed, but you'll need to bring your own bedding and linens. Make sure to pack sheets, pillows, blankets, and towels for each person traveling with you. If you're planning to camp in colder climates, consider bringing extra blankets and a portable heater.
Toiletries and First Aid Kit
Just like any other trip, you'll need to pack toiletries and a first aid kit for your RV adventure. Make sure to bring all the essentials, such as toothbrushes, toothpaste, soap, shampoo, and any medications you may need. It's also a good idea to pack a first aid kit with bandages, pain relievers, and other basic medical supplies. Lastly, never forget to pack insect repellent and sunscreen to protect yourself from the elements.
Tools and Emergency Supplies
It's always better to be prepared for any unexpected situations on the road. Make sure to pack a basic toolkit, including a hammer, screwdriver, and pliers, in case you need to make any repairs. You should also bring emergency supplies, such as a flashlight, batteries, a fire extinguisher, and a roadside emergency kit.
Using an RV Trip Planner
With so many things to consider and plan for, using an RV trip planner can make your life much easier. These online tools allow you to map out your route, find campgrounds and RV parks, and estimate fuel costs. Some even offer features like trip sharing and budget tracking. Here are some popular RV trip planners to consider:
There are also mobile apps that can be useful for RV travel. These include navigation apps, campground finder apps, gas price comparison apps, and weather forecast apps. These tools can help you stay informed and make smart decisions on the road.
Safety Tips for Your RV Adventure
Safety should always be a top priority when planning an RV trip. Here are some essential safety tips to keep in mind:
Perform a thorough pre-trip inspection of your RV, including checking tire pressure, brakes, and lights.
Familiarize yourself with the RV's weight limits and make sure not to exceed them.
Practice safe driving techniques, such as maintaining a safe distance from other vehicles and avoiding distractions.
Always have a fire extinguisher and smoke detector in your RV and check them regularly.
Be aware of your surroundings and avoid parking in isolated or unsafe areas. Why not consider taking an RV driving course, especially if you're new to RVing? This can help you learn how to handle an RV on the road and how to respond to different situations. Also, make sure to have a reliable communication device, such as a cell phone or a two-way radio, in case of emergencies.
Final Thoughts
Planning an RV trip can be a fun and exciting experience, but it requires careful planning and preparation. By choosing the right RV, planning your route, packing the essentials, and following safety tips, you can ensure a memorable and stress-free adventure. So start planning your dream RV trip today and get ready to hit the road!
Remember, the key to a successful RV trip is flexibility. Things may not always go as planned, but with a positive attitude and a sense of adventure, you can turn any situation into a memorable experience. So pack your bags, start your engine, and embark on the adventure of a lifetime!
Search and book your next RV adventure directly at BookOutdoors.