Those who love the outdoors know that there's no better time to camp than in October. The changing of the leaves, the crispness in the air, and, depending on where you are, the first snowfall of the year. 
Camping in October is an experience like no other. Events like Octoberfest and Halloween make for some really great themes for decorating your RV or tent, and many private campgrounds host fun fall festivals. Let's dive in to learn more about the best places for camping in October and tips for camping during the golden season. 
Find your perfect October campsite when you book with BookOutdoors!
Types of Camping during October
If you're looking to go camping in October, there are many different types of camping to choose from. Selecting your equipment is just as important as choosing your location, and you should always try to choose the most realistic option. Renting an RV is better if you plan on camping in a northern location as the weather tends to already be quite cold, and it's not unusual to find yourself in snow. Tent camping is still a great idea in southern and western locations in October because the summer heat is starting to leave, and many people find the cooler weather more bearable.
State and National Parks
Most state and national parks are open year-round so you aren't limited to blackout dates in many places. You may find, however, that some parks close their access at certain times throughout the year For example, Rocky Mountain National Park tends to close some of its roads atop the higher peaks in Colorado because the drive is too treacherous to make. Likewise, natural disasters like mudslides, hurricanes, and inclement weather can all affect the closures of parks. If you're planning on camping in a state or national park, be sure to call ahead and make sure they are open. 
Private Campgrounds
Unlike state and national parks, private campgrounds close less than government ran parks unless they are located in a seasonal place, like Cape Cod. This means you'll have a better chance of booking a site in a private campground during inclement weather than in other places. In popular spots, camping in October can bring difficulty finding cheap state or national park options, so keep private parks in mind if public campgrounds seem too full. 
Where to Camp in October
There are tons of great spots to go camping in October, depending on what type of experience you want to have. Leaf peepers delight in fall camping in places like Vermont and Connecticut, where the lush forests give way to a rainbow of colors. Snowbirds flock to Southern states to beat the impending harsh winter of the north. Wherever you go there is something for everyone! Check out a few of these great spots for camping in October.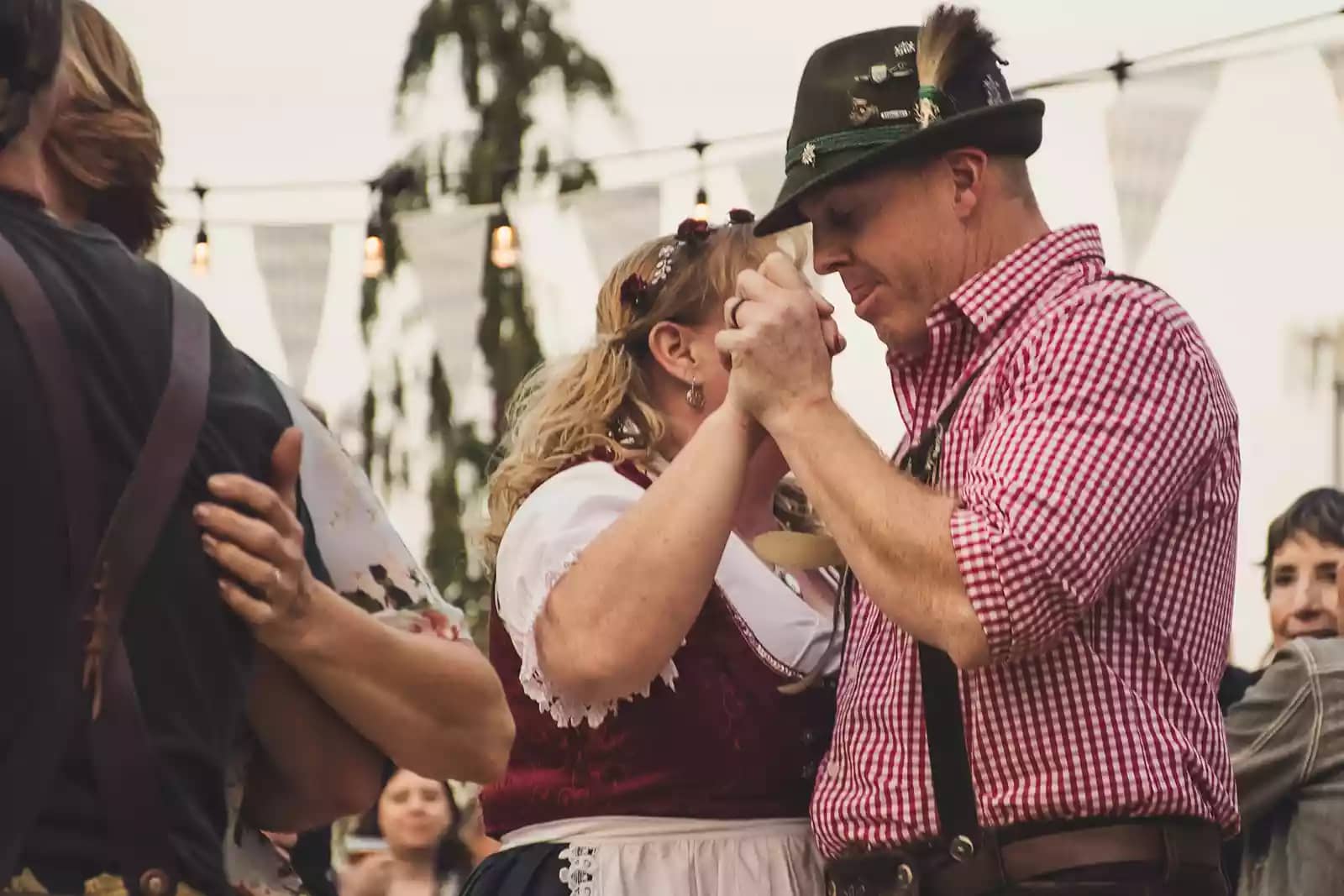 Pisgah National Forest
Any North Carolinian will tell you that the best time to camp in the state is in October in Pisgah National Forest. The changing color of the vast Appalachian mountain range gives visitors gorgeous views for months starting in October. Take a drive down the Blue Ridge Parkway and immerse yourself in a natural beauty rarely found elsewhere. With 12 national campgrounds to choose from, there is plenty of space, but you'll want to reserve your site well in advance because they fill up fast!
Bluebird Family Camp
If you're looking for an adventure that seemingly transports you to another place, you'll love the biggest Oktoberfest celebration in La Crosse, Wisconsin. For over 60 years, this small town fills with traditional German beer and foods for an annual festival celebrating German culture that is one of the largest in the country. For camping in the area, check out the Bluebird Family Camp, just minutes from the city center. Bluebird features onsite bars and restaurants, playgrounds, swimming holes, and outdoor sports courts. Tent and RV campers are welcome to one of the many full hookup sites.
St. Helen's, Oregon
Want to experience a Halloween like no other? Then head out to St. Helen's, Oregon for a camping trip you won't soon forget. That's because this sleepy little town celebrates Halloween in a big way. Each year Disney creates their Spirit of Halloweentown recreation bringing visitors from all over the world. If Disney isn't your thing, stop by Bella Swan's house from the Twilight movies for a spooky photo op. Camping in the area is limited, so you'll want to book your campsite well in advance.
Scottsdale, Arizona
Another awesome event held each October is the annual hot air balloon festival in Scottsdale, Arizona. People flock from all over to see thousands of hot air balloons take off across the desert in a stunning display of modern technology. If you are looking to beat the chill of early fall across the country, Arizona is a great choice to keep the summer vibes going. McDowell Mountain Regional Park is a popular campground for both tent and RV campers with miles of hiking, biking, and equestrian trails.
Find your next October campsite when you book the BookOutdoors!
Tips for Camping in October
Check out these pro tips for camping in October:
Be sure to pack clothes for any type of weather!

Bring a crank weather radio if you are camping anywhere that may have inclement weather.

Book your campsite in advance, especially for popular destinations.

Call ahead to ensure your campground is open!
Start Planning Your October Camping Trip with BookOutdoors!
Find and book your perfect campsite for October when you use BookOutdoors. Gain access to thousands of RV, tent, and campervan campsites with no membership or booking fees. Take advantage of BookOutdoors' feature to book now and pay later, and earn rewards with every booking you make.