If you're planning a vacation in Florida, there's a good chance your mind is filled with images of golden sandy beaches lapped by gentle waves, all under a glorious sunny sky. These might be imaginary scenes, but along Florida's three distinct coastlines they are reality. Some may mock the Sunshine State for its quirkier side. (A tip: Don't bring those people on vacation with you!) But there's no denying Florida's beaches are truly outstanding. 
If beach days and water sports will dominate your itinerary, it makes sense to sleep as close to the coast as you can. Fortunately, a great many of Florida's 100,000+ campsites feature postcard-worthy beach settings. Book a site for beach camping in Florida and you can look forward to sleeping within steps of the sand and earshot of the waves. 
Here are some of our top suggestions for the best beach camping in Florida. We also suggest you make it easier to find, compare, and book campsites with BookOutdoors.
Anastasia State Park
With 139 campsites within a maritime hammock (or coastal forest) just steps from the beach, Anastasia State Park promises some of the best beach camping in Florida. This isn't just any beach, though, but one with a fascinating heritage and outstanding wildlife.
A decades-long combination of engineering and natural dynamics have shifted the landscapes of the Atlantic coast near historic St. Augustine. This left Anastasia Island with its wide, sandy beach, rich tidal marshes, and lagoon. Visitors can rent bicycles and go fishing, boating, and bird-watching. Campsites are available for tents and RVs up to 38 feet at the well-developed state park campground. 
Fort De Soto County Park
Fort De Soto County Park, a string of five remarkable keys at the entrance to Tampa Bay, is one of the most popular destinations for beach camping in Florida. Even with just 1,136 acres of land area, the park packs in a great abundance of natural treasures.
Its top-rated beaches with developed swim centers are connected by trails to the 238-site campground and historic fort. A nature trail invites you to admire the diverse range of mangroves, wetlands, hardwood groves, and palm hammocks. These habitats are home to hundreds of bird species plus endangered loggerhead sea turtles who nest there seasonally.
Adding to Fort De Soto County Park's appeal as a beach camping destination, its visitor amenities are comprehensive and family friendly. They include a playground, 7-mile multipurpose trail, two fishing piers, ferry service to nearby keys and a museum. If this all sounds a bit… people-y… find a peaceful balance by booking a primitive camping permit for Shell Key Preserve. Access to this serene section of the otherwise bustling beach park is by watercraft only. 
Don't forget to book on BookOutdoors.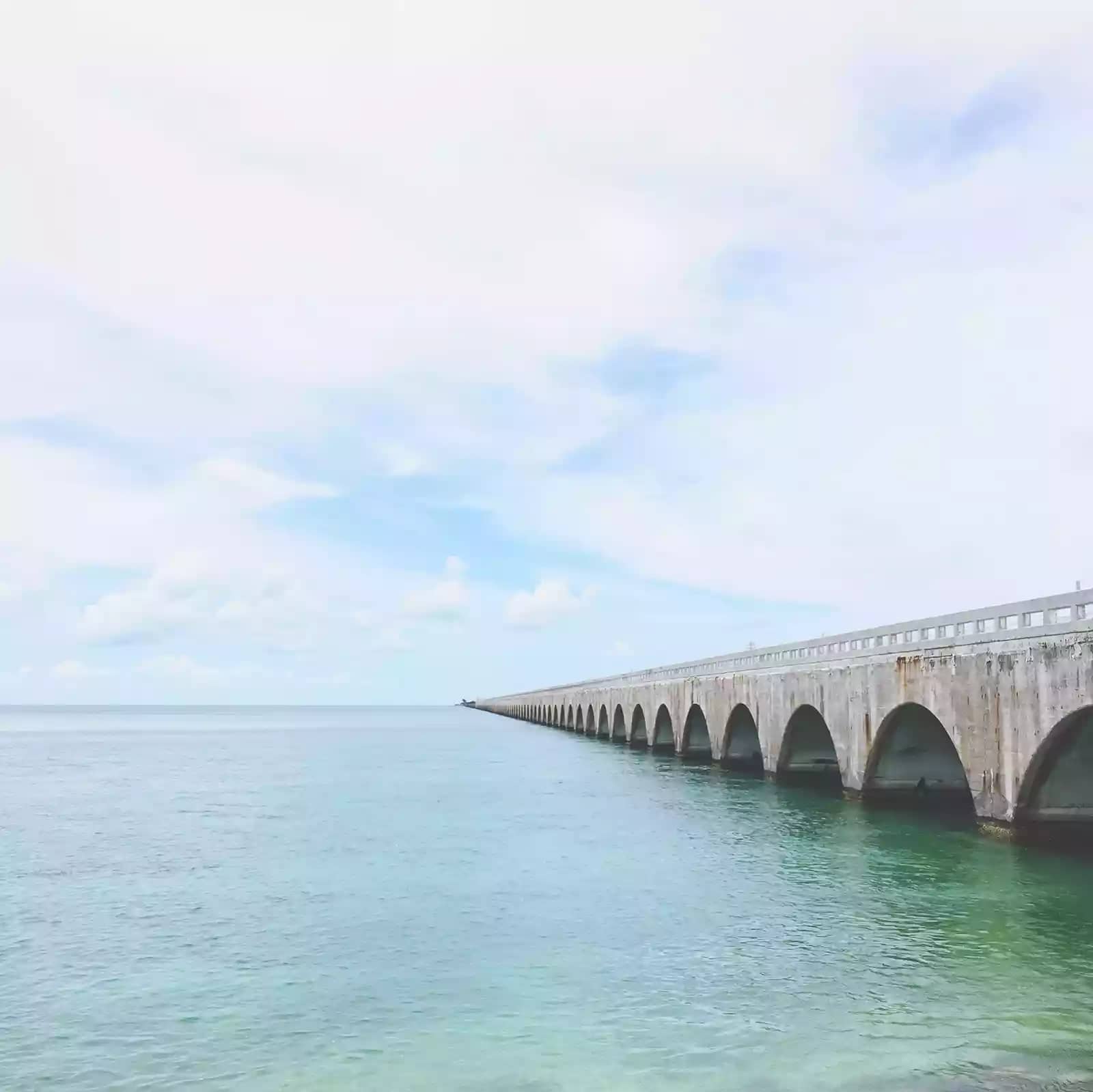 Bahia Honda State Park
At Mile Marker 37 in the Florida Keys is Bahia Honda State Park, a beautiful camping and day-use destination on Big Pine Key. Visitors with beaches on the brain have three to explore: two facing the Atlantic and one facing Florida Bay. The waters are shallow, warm, safe, and pristinely clear, making for unforgettable swimming and snorkeling. You can rent snorkel equipment and kayaks, or book a spot on a snorkel excursion boat that takes you out to the reef. 
Another way to see the park's amazing marine life is by hiking the nature trail to the top of the Old Bahia Honda Bridge. Along with views over the entire island, when the conditions are right you might get a bird's-eye view of sea turtles, large rays, jumping fish, and dolphins playing in the waters below. 
All types of campers are welcome here, too. The park's three campgrounds have options ranging from primitive and hammock sites to full-hookup sites for large RVs.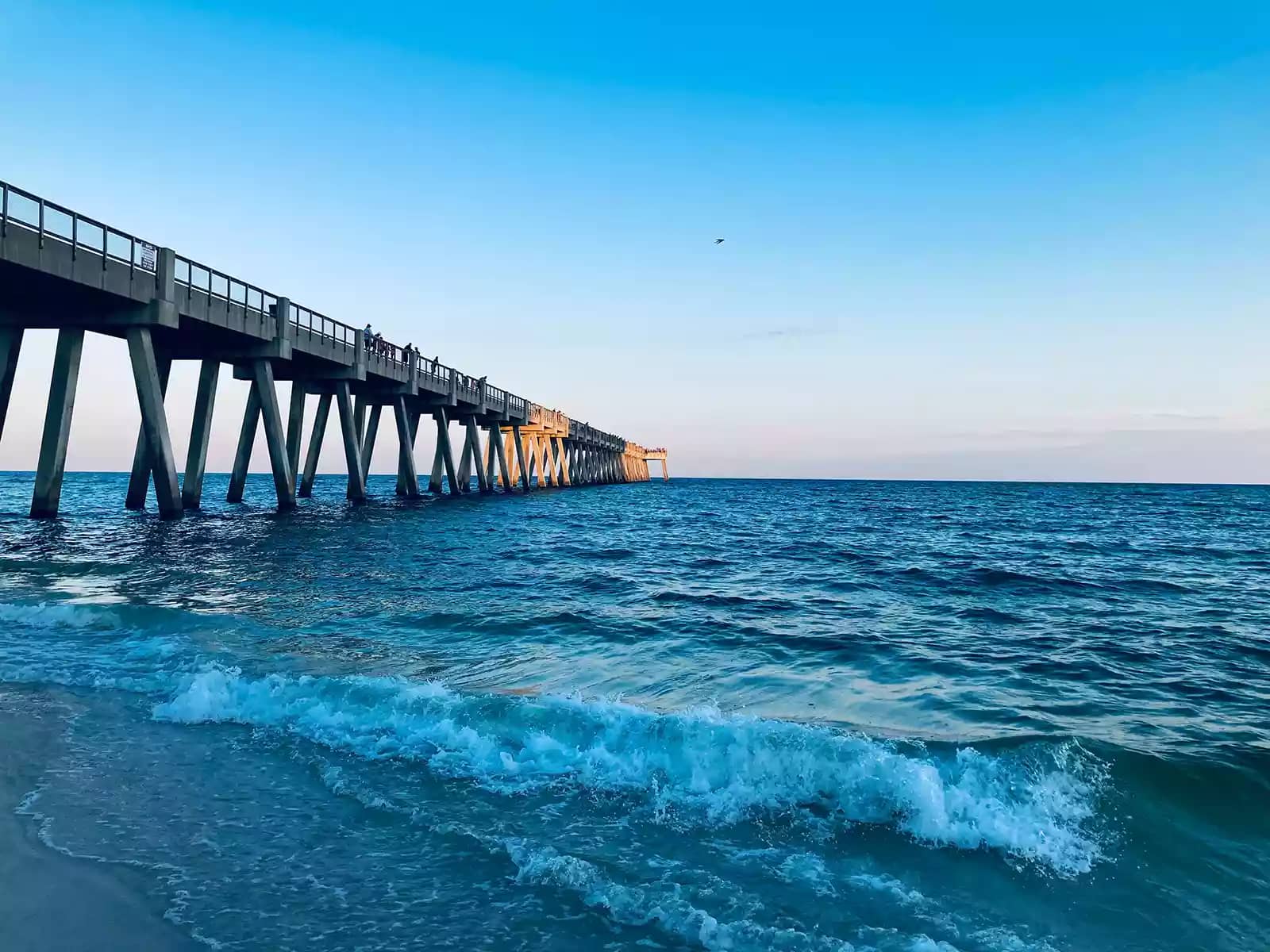 Gulf Islands National Seashore
A gem of Florida's Gulf Coast, albeit one it shares with Mississippi next door, is Gulf Islands National Seashore. This remarkably unspoiled piece of coastline includes white-sand beaches, historic forts, marshy woodlands and uninhabited islands. You'll be torn between gazing at the scenery while doing absolutely nothing, and trying to pack your days with activities like boating, fishing, hiking, and snorkeling.  
The national park service runs two developed campgrounds at Gulf Islands National Seashore: one in Florida and the other in Mississippi. Fort Pickens Campground on the Florida side is one of the busiest in the entire national park system, so make reservations early. Its 200 sites all have electric hookups, and the campground is open year-round. 
A major reason for the campground's popularity is close access to white sandy beaches as well as the Florida National Scenic Trail. Backcountry camping is also available, with both hike-in and boat-in options. Imagine exploring the remote parts of the park to find your own perfect beach spot, and simply setting up camp for the night. Beach camping in Florida at its finest! 
St. Andrews State Park
Boasting "five distinct ecological landscapes in one stunning location," St. Andrews State Park sits between the Gulf of Mexico and St. Andrews Bay. It's just south of Panama City, making this an easy-to-reach getaway for beach camping in Florida. 
The park's most famous former resident was "Teddy the Hermit," who was shipwrecked on the site in 1929 and set up camp for the next 25 years. You might be inspired to do just the same, but we suggest you start by booking a few nights at the developed campground. All the sites have full hookups and water views, only one of which Teddy got to enjoy. He might also have appreciated the shuttle service to Shell Island to sample a different beautiful beach, plus the concession stand with kayaks, snorkeling and fishing gear, and other rentals. 
Ready to Book Beach Camping in Florida?
Ready to unzip your tent and step onto soft, white sand? Watch the sunset over the ocean while tropical birds flit about? Listen to Jimmy Buffett on repeat, against your will? Then stock up on sunscreen, bug spray, and gaudy swimsuits, because it's time to go beach camping in Florida. 
If you're ready to browse some campsites, head on over to BookOutdoors.