One thing about Colorado — no matter where you look, there's likely to be a drop-dead-gorgeous view right in front of you. And thanks to this scenic magnificence, Colorado is one of the premier camping destinations in the US. As home to one of the nation's greatest natural wonders, the Rocky Mountains, Colorado offers such splendors as Rocky Mountain National Park, Pikes Peak and the Garden of the Gods. With all these glories, it's not surprising that the popularity of camping in Colorado has skyrocketed, with an increase of 64 percent from 2014 to 2020.
About Camping in Colorado
Colorado isn't just home to some of America's most famous national parks and landmarks; it's also one of the nation's best places to find wide expanses of federally protected lands. These vast untrammeled areas, with their awe-inspiring mountain ranges, lush forests, pristine lakes, windswept plains and historic caverns, can provide the backdrop for the camping trip of a lifetime. In addition, there's the iconic Colorado Trail, which traverses the state with 500 miles of breathtaking mountain range views, the likes of which you won't see anywhere else in the world. And for many people, the most stunningly beautiful area of all is Colorado's famed Rocky Mountain region just west of Denver, known affectionately as the "High Country," where you'll find historic ski towns nestled among magnificent 12,000 and 13,000-foot mountain ranges.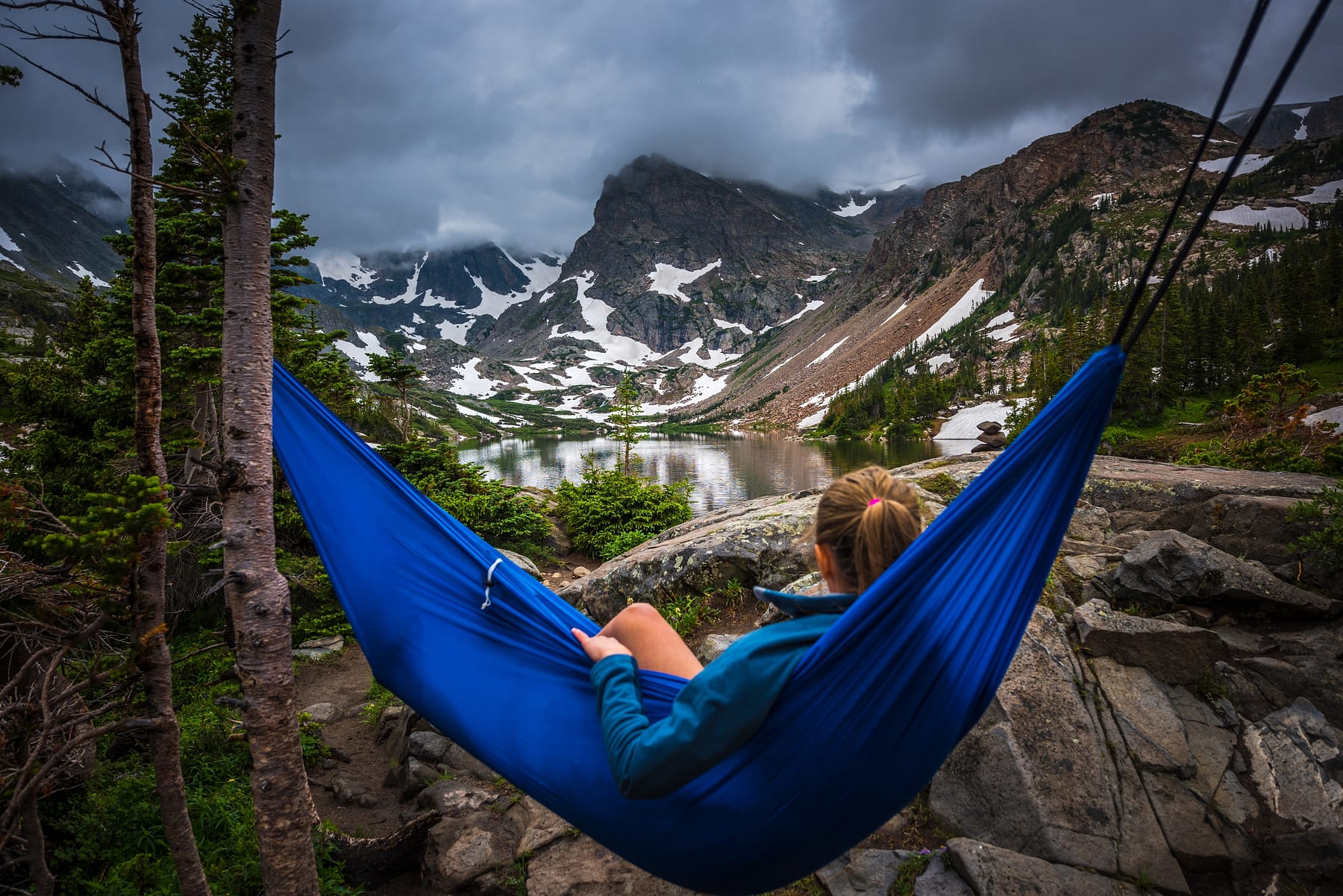 Where Can You Go Camping in Colorado?
In 2019, a staggering 86.9 million tourists spent more than $24 billion vacationing in Colorado, so it's no secret that tourism is a big part of the state's economy. However, everyone wants to live in paradise; and as with many tourist destinations, things can get pretty pricey there. One thing that makes camping in Colorado so popular is that it provides travelers with a great way to experience all the glories this state has to offer, without having to pay for expensive accommodations. In addition to being a budget-friendly alternative, camping also allows visitors to enjoy Colorado's natural magnificence in ways they could never experience from a hotel or motel room.
Here are some of your best options for camping in Colorado:
Privately Owned Campgrounds
Privately owned campgrounds are a great affordable option for your camping trip because they offer lots of home-away-from-home conveniences, yet still, allow you to travel on a budget. Staying at a privately owned campground costs significantly less than staying at even the cheapest motel, and you'll still get a wide variety of amenities to make your trip more enjoyable. Typically, privately owned campgrounds provide perks such as hot water showers, flushable toilets, potable water, Wi-Fi, electric hookups and even handy supply stores so you can stock up on food and necessities. And if you're traveling with kids, you'll often find extras such as playgrounds, ice cream stands and easy access to activities like miniature golf. You'll find a great campspot at one of these privately owned parks.
National Parks
Colorado's four national park sites provide essentials on a seasonal basis, including potable water, ice and firewood for sale, restrooms, trash collection and food storage lockers, with staff in attendance throughout the summer months as well. All of Colorado's national parks require reservations, which can be made online or by phone. You'll find site maps and reservation information for all national park campgrounds, including those at Rocky Mountain National Park, at Recreation.gov.
State Parks
Colorado's state parks boast more than 4,000 campsites statewide, all of which require reservations, which campers can make online or by phone. Many of these campgrounds feature restrooms and shower facilities and electrical hookups, and nearly 300 are ADA accessible.
Public Lands
Colorado is home to a staggering 8.3 million acres of land that's protected by the Bureau of Land Management, and much of this is available for camping. Generally speaking, you're allowed to stay on a public land site for around two weeks a month, with campsites available on a first-come, first-served basis. Many of these lands are off the beaten track and far removed from the usual recreational facilities. This enables you to enjoy a more rustic, rugged experience away from modern conveniences (and other vacationers as well).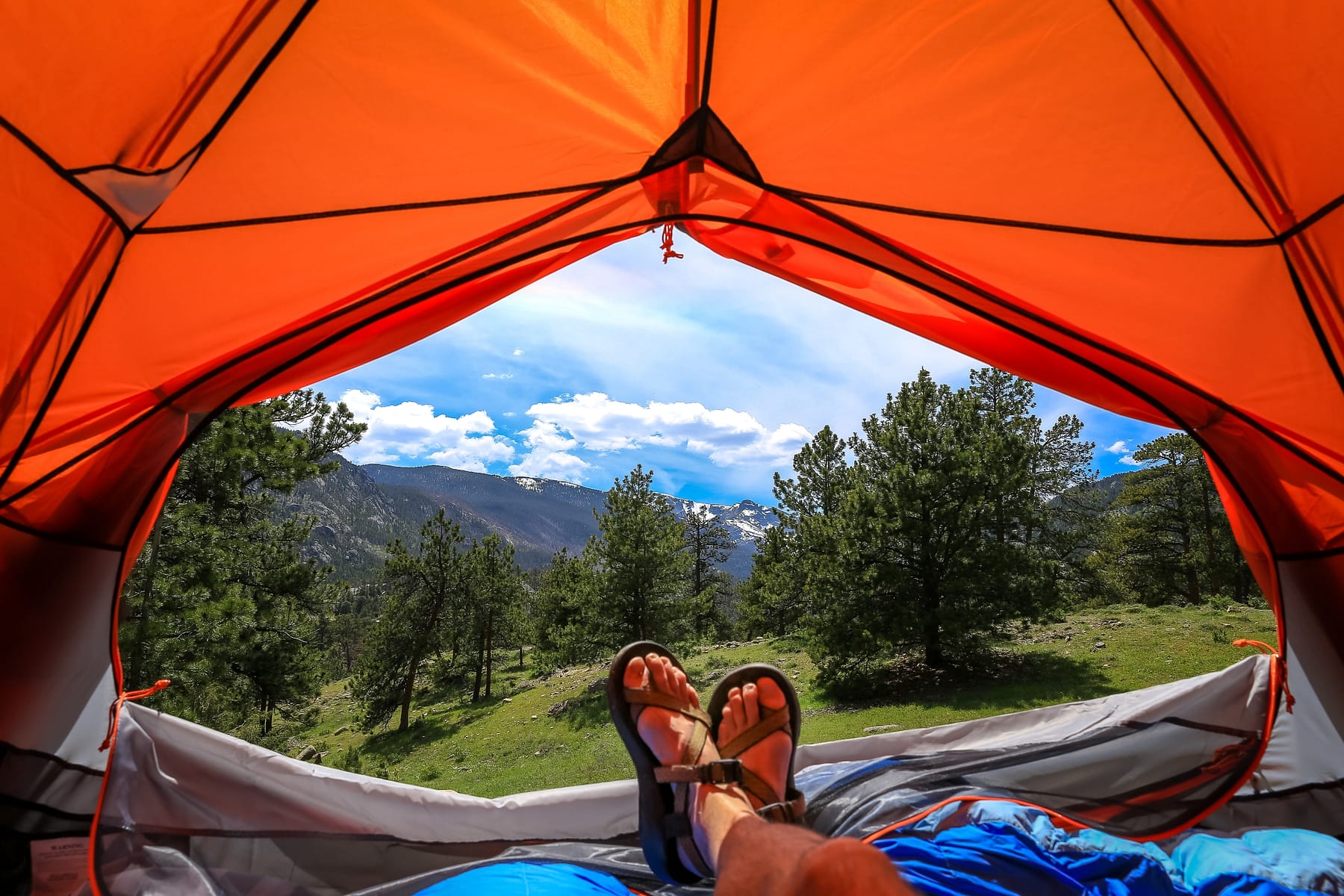 How To Find Campsites in Colorado
The question is, how do you NOT find a campsite in Colorado? In this Rocky Mountain state, campsites are everywhere; and in some areas, wherever you look, someone has pitched a tent or parked a motor home.
When you're ready to start planning your camping trip, be sure to visit BookOutdoors. BookOutdoors allows you to book your perfect campspot in campgrounds located throughout Colorado.
Look through some of the many privately owned campsites listed. Privately owned campsites offer a wide range of amenities that you won't find in state or national parks, such as Wi-Fi and full electrical hookups. Plus, privately owned campsites are typically located near popular landmarks and trails that you'll want to visit during your stay. And they're also super family-friendly, with lots of features to help keep the kids entertained.
Best Campsites in Colorado
Rocky Mountain National Park
One of America's greatest natural wonderlands, Rocky Mountain National Park (RMNP) has five dedicated campgrounds, with each one featuring breathtaking mountain vistas, pristine lakes, and plenty of wildlife viewing, thanks to the native bighorn sheep and elk herds who roam throughout the park. From Grand Lake (Colorado's largest natural lake) and Longs Peak to Andrews Glacier and Mummy Mountain, you'll see a wealth of waterfalls, 12,000 and 13,000 feet peaks, crystal mountain lakes and whitewater rivers at every turn.
One of RMNP's most popular sites, Moraine Park Campground, has 244 campsites (including 101 for tents only) and is famous for its spectacular Rocky Mountain views and easy access to hiking trails. If you're a fan of flora as well as fauna, Aspenglen Campground has 52 sites (13 tent-only) set near expansive open meadows brimming with wildflowers. And if you prefer a small, tent-only site, you'll appreciate the serenity of Longs Peak Campground, which offers 26 tent-only sites in a high-elevation (9,500) spot surrounded by dense forests.
RMNP's campsites all offer seasonal amenities such as potable water, ice and firewood for sale, flush toilets, trash collection and food storage lockers, and some also have picnic tables and phone service. Be aware, however, that because of recent pine beetle devastation, while in RMNP you're only allowed to use firewood you've purchased from an RMNP campground.
Campers warn that spots in RMNP can fill up by early afternoon, and the official RMNP website warns that campsites are typically reserved well in advance. Fortunately, you can prevent disappointment by reserving your site up to six months in advance.
Estes Park
The gateway to RMNP and just minutes from the entrance, this enchanting mountain town boasts a vast array of RV parks and camping sites, all with close access to fishing, boating, and even miniature golf and horseback riding facilities. Popular Estes Park campgrounds include Marys Lake, Paradise on the River, Spruce Lake RV Park, Manor RV Park and Elk Meadow Lodge and RV Park, and all feature showers, full-service hookups, potable water and restrooms.
The Crags Campground
Located in State Forest State Park near Divide (in Central Colorado), this out-of-the-way site is just 24 miles from Pikes Peak and is a treasure trove of natural beauty, highlighted by the famous cliffs and spires of the Nokhu Crags. Designed to accommodate small RVs/trailers and tent campers, it has 17 campsites, plus seasonal amenities such as potable water, a restroom and vault toilets.
Piñon Flats Campground
Situated in Great Sand Dunes Park in Mosca,  Piñon Flats Campground allows you to enjoy a memorable adventure among North America's tallest sand dune formations. It offers 91 sites, with seasonal amenities such as ice and firewood, cell phone reception (year-round), potable water, food storage lockers and trash collection, plus a supply store.
Guanella Pass Campground
Longing for an authentic-feeling pioneer experience? Guanella Pass Campground might be exactly what you're looking for. Set in the Arapaho National Forest, this rustic site is located just seven miles from Georgetown (another enchanting mountain town that you'll want to visit), and features classic Colorado mountain vistas, accented everywhere with spruce and lodgepole pines. Each of its 18 sites features a picnic table, fire ring, tent pad and charcoal grill, and the site also provides seasonal amenities such as potable water, trash dumpsters, firewood and vault toilets.
Barr Camp
If you're looking for a few home comforts such as pancake breakfasts and spaghetti dinners, you'll love Barr Camp. Located in Manitou Springs just 13 miles from Pikes Peak, this circa-1922 site is set on a lush forest path, and offers dinner and breakfast, as well as tents and cabins with electrical hookups and fire pits — but bring your own sleeping bag and gear.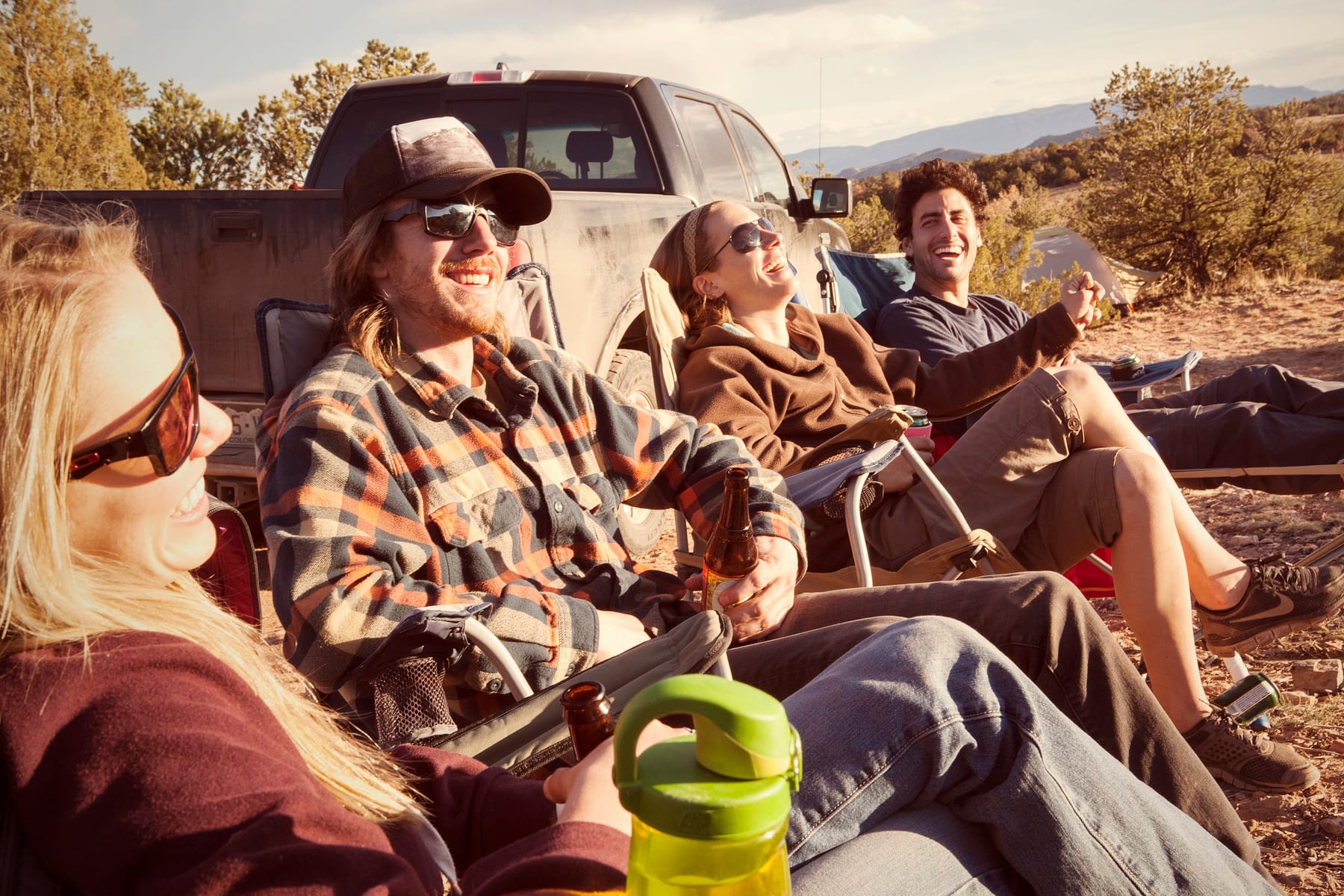 What To Pack for Camping in Colorado
As the saying goes, if you don't like the weather in Colorado, just wait around for five minutes — it's bound to change dramatically. You can start your hike on a warm and sunny day, then all of a sudden be pelted by a blinding snowstorm in sub-freezing conditions. This is especially true in Colorado's famed High Country, where altitudes vary from 8,500-10,000+ feet above sea level. At these elevations, the weather changes dramatically, often within mere minutes.
Nights in the High Country of Colorado are cold, period. Even if it's the height of summer, the high elevations will make you think it's January. You'll want to pack accordingly — which means you'll need autumn and winter outerwear and pajamas, as well as warm sleeping gear.
In some areas, mosquitoes and bugs can be a problem, but the good news is that the higher you go (and we're talking about elevations above 9,000 feet), the less prevalent they are. However, in the summertime, you'll still need to bring plenty of bug repellent, as well as some type of bear repellent, plus bear boxes for safe food disposal. There are 8,000 to 10,000 black bears who call Colorado home, and they don't make very good dinner guests, so make sure you don't attract them to your campsite.
Also, bring healthy food and snacks, and plenty of water. Even the slightest dehydration can lead to serious problems with altitude sickness (see below), and sometimes supply stores are few and far between along Colorado's mountain roads.
Otherwise, just focus on the usual items you'd bring for camping anywhere. Fortunately, if you forget anything, Colorado abounds in camping gear stores, even in the tiniest mountain towns, so you shouldn't have trouble finding what you need. And for more packing tips, you'll want to visit BookOutdoors to easily book any campsite.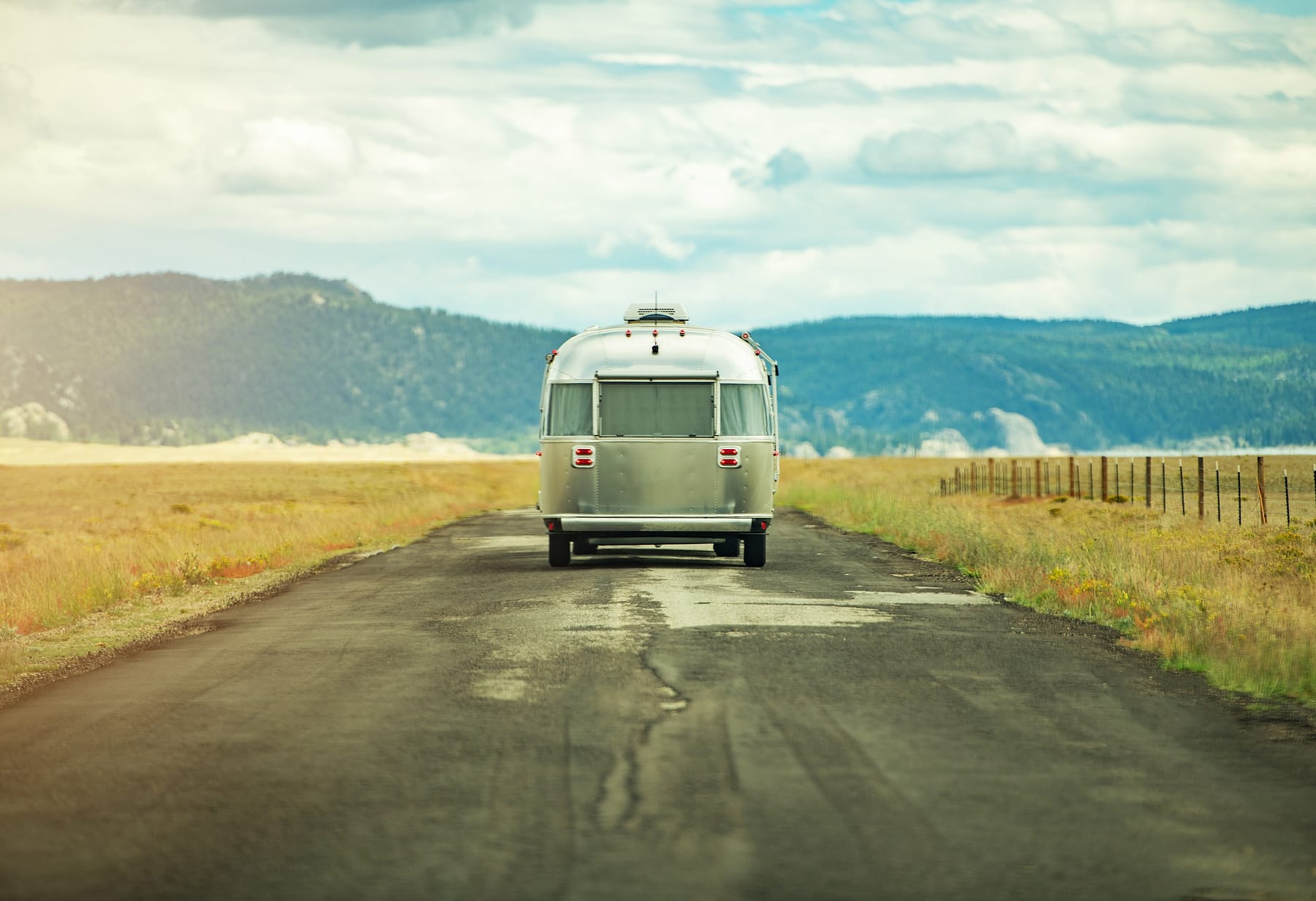 When Is the Best Time to Go Camping in Colorado?
Seasoned travelers agree that the best time for camping in Colorado is between late June and mid-September. Be aware that in high elevation mountain towns like Breckenridge, snow can start as early as mid-September and may continue through early June (or even July in Leadville). Up through mid-June, many mountain passes are still closed due to snow, and when the snow finally does melt, nearby creeks can flood during those late spring and early summer months. And until mid-June, High Country snowstorms can still spring up overnight, even if the weather was warm and sunny during the day.
Given Colorado's long, rough winters, it should come as no surprise that many of its campgrounds are closed from mid-autumn to early or mid-June. And those that are open during the off-season may not provide basic amenities like firewood, ice, water pumps or staff service during the fall and winter months.
Having said all of this, the months between late June and mid-September are glorious for camping, and millions of people each year take advantage of Mother Nature's short window of opportunity.
A Word About Altitude
The average altitude of Colorado is 6,800 feet above sea level, and many High Country regions are situated at elevations of 8,000 to 10,100 feet. And, according to medical professionals, 25 to 30 percent of tourists in the higher elevations get acute altitude sickness (the numbers are 8-10 percent for lower elevations like Denver).
Altitude sickness is no joke, and can quickly ruin your trip with headaches, nausea and shortness of breath. If you start getting symptoms, move to a lower level; and if symptoms persist or get worse, be sure to get medical attention as quickly as possible.
Here are some tips to prevent altitude sickness:
Keep drinking plenty of water.
Start at a lower altitude first, and make your way up gradually. Don't worry, you won't miss anything, because there's plenty to enjoy at Colorado's lower altitudes too!
Avoid strenuous activities during your first few days.
If you're experiencing problems, get down to a lower level.
Limit your alcohol intake.
Check with your doctor beforehand if you have a medical condition or if you're taking certain medications because these can exacerbate altitude sickness.
Fire Safety While Camping in Colorado
Colorado has a dry climate, and this can spell a recipe for disaster, especially for its millions of acres of densely wooded areas. Colorado has had its share of devastating wildfires in recent years, and fire safety is a constant concern there. For that reason, every area has daily fire danger signs posted so you can check the level of weather/fire risk in your location. With this in mind, here are some precautions you can take:
Keep your fires small and containable, and only use fire-approved areas.
Never leave a burning fire attended, and don't leave until the fire has stopped smoking. A smoking fire means that embers might still be smoldering.
Make sure the duff (it's the decomposing matter that resembles dirt) is stamped out completely. Otherwise, it can smolder for days and then burst into flames.
Purchase firewood locally, such as in the park where you're camping. This mitigates the spread of pine beetles, as well as other insects.
Pro Tips for Camping in Colorado
Colorado is one of the most popular camping destinations in the US, so reserve your spot in plenty of time.
Every campground offers different amenities, and many don't have Wi-Fi, cell phone service or electrical hookups. If you need these, remember to ask about them ahead of time.
Many parks and campgrounds have specific places where camping isn't allowed (such as picnic and roadside areas), so before you bring out the tent, make sure it's okay to camp there.
In some national parks (including RNMP), seniors can get a 50 percent discount if they have a Senior Access Pass.
National parks typically allow only six people in each camping group, so ask about occupancy limits if this is an issue.
No matter how much you want that close-up photo, keep away from the animals. This isn't an interactive dolphin swim, and the elk you encounter won't be amused by your funny imitations of them. This is their home, and in their opinion, you're frankly trespassing. To stay on their good side, stay out of their way. Otherwise, you may end up spending your vacation getting an up close and personal tour of Colorado's many excellent emergency rooms.
From once-in-a-lifetime mountain views of some of the nation's highest mountain ranges to wildlife watching, white water rafting and breathtaking hiking trails, Colorado has it all. No matter what you're expecting, your Colorado camping trip will leave you awestruck, so prepare to be amazed at what you'll discover.