Colorado is RV heaven. The Centennial State was absolutely made for RVers, with its untrammeled mountain pathways, uncharted side roads, and treasure trove of unexpected discoveries. Whether you're a newbie or a longtime RV enthusiast, you'll find an abundance of fantastic sites for
RV camping in Colorado
, from rustic, family-friendly adventure camps to luxury spas that are downright glamorous.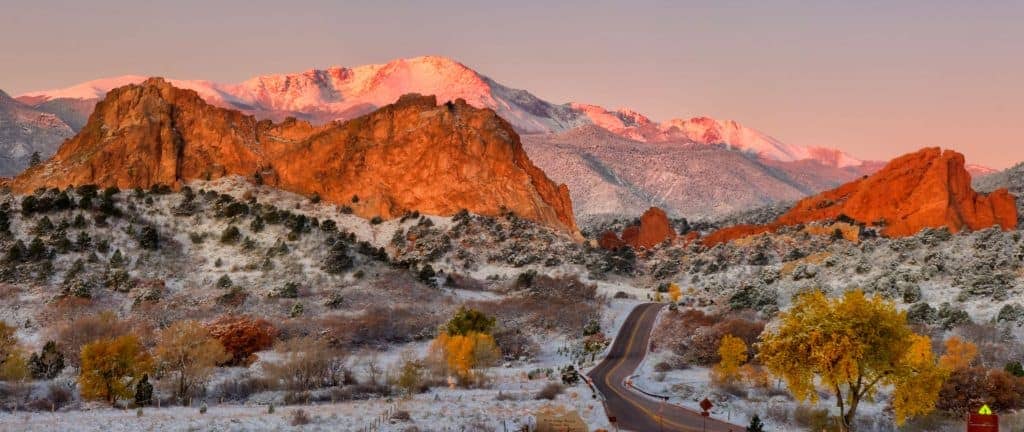 RV Permits and Regulations
Here's the good news right off the bat: Colorado is friendly to RVers. You won't need a special permit, unless you're planning to park in certain areas. Likewise, some cities (including
Colorado Springs
) have specific parking prohibitions in residential and urban areas, so read up on local regulations before you go.
Where Can You Go RV Camping in Colorado?
Privately Owned Campgrounds
Privately owned campgrounds provide some of Colorado's
best opportunities for RV campers
. They typically offer a wide range of amenities, including full electric hookups, Wi-Fi, restrooms and showers, as well as swimming pools, general stores and recreational facilities. Plus, they're usually located near some of Colorado's most stunning natural landmarks and within easy walking distance of popular hiking trails and rivers.
State and National Parks
Colorado has 42 state parks with full electrical hookups, plus other amenities such as toilets and potable water. Likewise, its four national parks offer an abundance of RV-friendly campgrounds, including some with electrical hookups as well. However, be aware that a number of national parks don't allow generators, and many have RV length limitations, so check before you book.
Public Lands
Colorado's 8.3 million acres of public land provide plenty of free RV camping across the state. Some allow parking anywhere, while others, such as Fruita's
Rabbit Valley Motorized Area
, only allow RV parking in designated camping areas, so do your homework before you go. And when you're ready to start planning your trip, be sure to visit
BookOutdoors
to book your perfect RV campsite in Colorado!
Best RV Camping in Colorado
Most of the RV sites in these
popular camping areas
offer a wide range of amenities, including fire pits and potable water. Some also provide electrical hookups and Wi-Fi, as well as family-friendly activities for the kids.
Colorado Springs
Nestled among some of Colorado's highest peaks, this is where you can cozy up to magnificent Pike's Peak, just a few minutes away in Manitou Springs. At
Mountaindale Cabins & RV Resort
, you can camp in the shadow of this iconic mountain while enjoying amenities like showers, full electrical hookups, and access to incredible hiking trails and wildlife viewing areas. Likewise, nearby
Mueller State Park
offers abundant wildlife viewing, glorious hiking trails and 136 campsites (including 99 with electric hookups).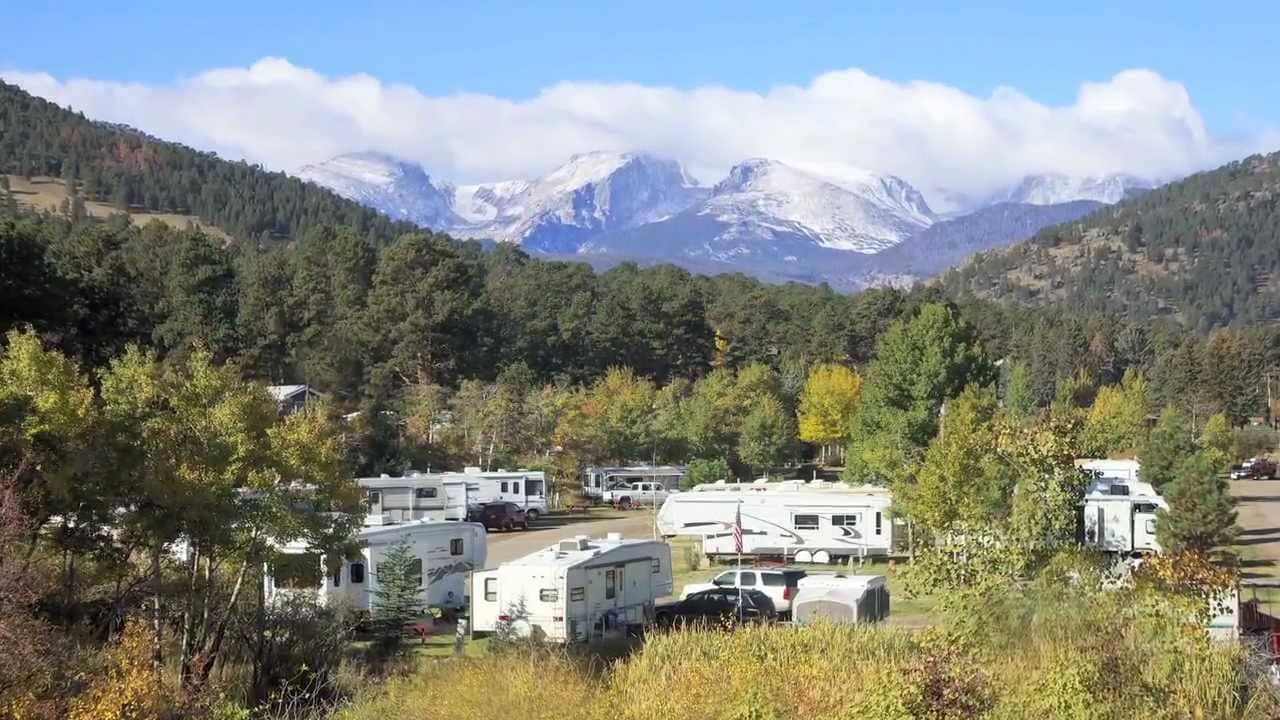 Estes Park
The gateway to spectacular Rocky Mountain National Park, Estes Park looks like a European ski resort town, thanks to its stained wood chalets and coffee shops, but it's actually a prime destination for campers, RVers, rafters, hikers and anglers from around the world. You'll find a myriad of RV camps here, all close to river activities, golfing and horseback riding. One popular RV campsite,
Elk Meadow Lodge & RV Resort
, features a swimming pool, as well as live music and miniature golf.
Rocky Mountain National Park
As the epicenter of Colorado's most majestic mountain range,
Rocky Mountain National Park (RMNP)
is home to magnificent hiking trails, rivers (for fishing, rafting and kayaking), expansive wildflower meadows, and incredible wildlife viewing. Four of its five campgrounds are RV-friendly (Longs Peak is tent-only). However, each park has RV length limits, so check before you go.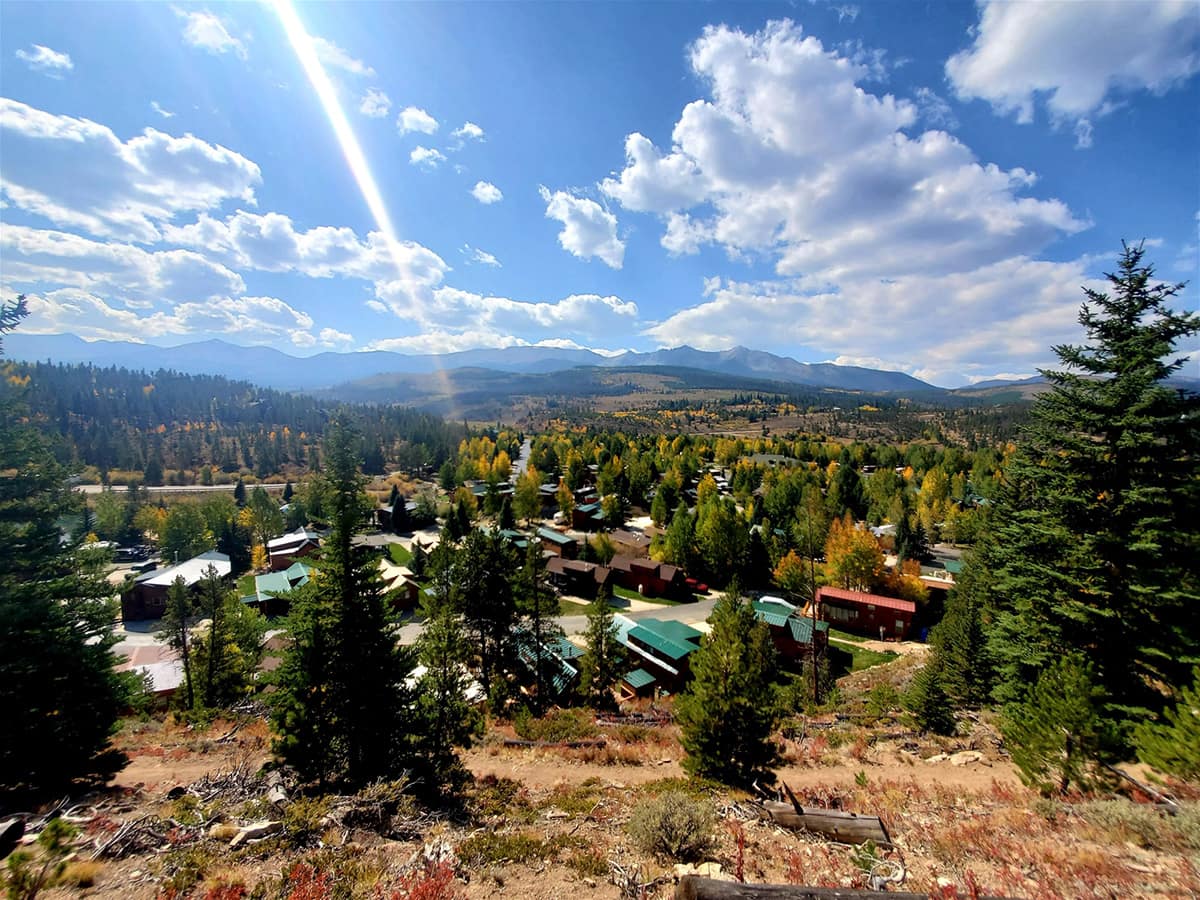 Tiger Run Resort
It doesn't get much higher than this year-round RV resort outside of Breckenridge. At 9,300 feet,
Tiger Run Resort
is a lap of luxury for RVers. After a day on the trail, you can relax in the hot tub or cool off in the swimming pool, plus enjoy amenities like a laundry area, nearby hiking trails along some of Colorado's most gorgeous scenery (and that's saying a lot!), and even a golf course and recreational center just five minutes away.
What to Pack for RV Camping in Colorado
Colorado weather is notorious for its changeability, so pack accordingly. In these high elevations, nighttime temperatures can plummet to bone-chilling levels, so bring plenty of insulating layers (you can strip them off as needed), plus warm blankets, pajamas and headgear. You're closer to the sun when you're up this high, so bring lots of sunscreen, plus sun hats and sunglasses. Folks can always spot newbies because they're usually sporting a first-rate Colorado sunburn. One important tip: In this dry climate, you'll need to hydrate a lot more than usual, so bring lots of extra water. It not only staves off dehydration, it also helps prevent altitude sickness. And speaking of altitude sickness, if you start experiencing symptoms, move to a lower level. If symptoms persist, seek medical help. Altitude sickness is no joke and has ruined many a Colorado camping trip, so stay on top of this.
Tips About RV Camping in Colorado
Keep your door closed! An open door is an invitation for hungry (or curious) critters to pop in for a visit.
Speaking of wildlife, keep your distance, period. Take photos only from a distance, and throw disposables in bear-proof bins, or save them to throw away in a safe place later. Otherwise, you'll have unwelcome visitors raiding your campsite.
Although camping is generally permitted in designated areas throughout Colorado, some places (such as Indian Peaks Wilderness) may require permits to stay overnight.
If you plan on fishing in Colorado, you'll need to get a fishing license.
Colorado temperatures can be extreme. To prevent RV pipes from freezing, keep your heat on, and open the cabinet doors so the heat can reach the pipes (heat tape helps too). To keep your RV cool in the summer, make sure your A/C filters are clean, close your windows in the morning, and use shade and roof vent covers.
And finally, if reading this makes you ready to start planning your trip, we're here to help. Be sure to visit
BookOutdoors
for Colorado's best RV campsites, where you can enjoy the RV trip of a lifetime!