Why has it become a tradition to tell ghost stories and legends around a campfire? Is it part of the bonding rituals that we experience on camping trips? Or is it simply because it's easier to get spooked on a quiet night in Mother Nature? Whatever the case may be, it's undeniable that these stories play an important role in connecting us to the history of the land.
At first glance, Colorado doesn't seem like a particularly frightening place. Whether you're skiing on its gorgeous mountains or driving down its scenic country roads, there's little about the Centennial State that makes us shiver in our hiking boots. Until you look a little bit closer…. It may come as a surprise to some, but Colorado has a rich history of terrifying ghost stories and unsettling legends, from haunted hotels and UFO sightings to resurrected spirits and Satanic rituals. 
So if you're in need of some material for your next campfire story session, check out some of the most spectacular Colorado legends and ghost stories in our convenient list below!
To find out more about everything you need for your next camping trip in Colorado, check out our Ultimate Guide to Camping in Colorado!
What Are Some of the Local Colorado Legends?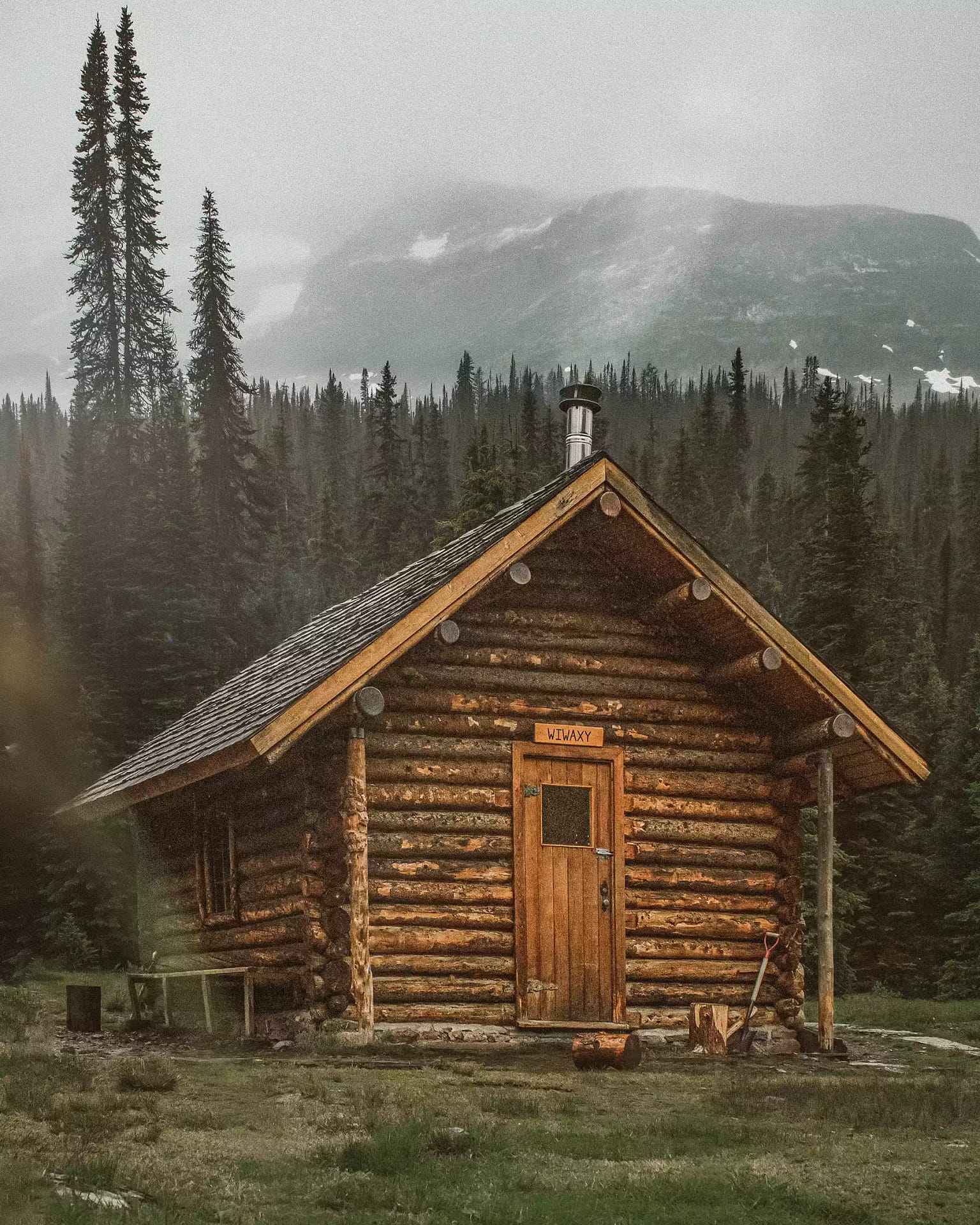 The Dead Animals of the San Luis Valley
San Luis Valley is commonly known for its epic 100-mile views and magnificent sand dunes, but it may come as a surprise to some that it's also the site of one of the more disturbing unexplained phenomena in Colorado's history. Throughout the 1960s, farmers in the region frequently found their cattle skinned alive without any explanation. Their mutilated bodies were also drained of blood, but there was none of the mess indicating a natural predator.
The FBI eventually got involved, ultimately declaring that the animals had simply died of natural causes. To this day, local cattle ranchers remain unconvinced, and the theories have ranged from UFOs to Satanic rituals…
The Death of Emma Crawford
The tragic tale of Emma Crawford has become one of Colorado's most prevailing legends and the inspiration behind an annual event. In 1889, a tuberculosis-stricken Emma Crawford moved to Manitoba Springs hoping that the climate would cure her disease. Several days before her wedding, she died climbing the "Red Mountain" after allegedly receiving directions from an apparition of her Native American spirit guide. To commemorate her connection to the mountains, her fiancé and 11 men attempted to bury her at the peak, but were unfortunately met by a landslide that carried her casket all the way to the bottom. In the following years, various body parts (including her skull) were found scattered around the mountains in random locations. 
In honor of Miss Crawford and her mud-sliding coffin, the Manitoba Chamber of Commerce has hosted an annual "coffin run" (a.k.a. The Crawford Races) in Red Mountain every Halloween since 1995. Each team has four "runners" who push a decorated coffin, and one "Emma" who sits inside the casket as they race other coffins to the finish line.
The Crucifixions of Penitente Canyon
Nestled in the breathtaking San Luis Valley, the Penitente Canyon is an awesome spot for mountain biking, free camping, and rock climbing. It may be all fun and games now, but it has a darker past. The canyon was originally named after Los Hermanos Penitente (The Repentant Brothers), a mysterious religious group of Spanish-American Catholics that settled in the region in the early nineteenth century. According to local legends, the brotherhood would hold private ceremonies on the canyon, which included self-flagellation and nailing men to a heavy, wooden cross in a literal re-enactment of the crucifixion of Jesus Christ.
Butch Cassidy's Missing Gold
We've all heard of Butch Cassidy: infamous outlaw, bank robber, and the source material for a famous Robert Redford and Paul Newman movie. But did you know that his notorious exploits have roots in the history of Colorado? According to local rumors, the legendary gang leader buried the spoils of his heists somewhere in the vast stretches of El Paso County — and it's just waiting to be found.
The exact location is still unknown, but the loot is supposedly spread between the town of Monument and Wild Mountain. If the urban myths are to be believed, this stash could total over $100,000 in silver coins, which converts to approximately $30 million dollars in today's currency. So you might want to pack a shovel on your next camping trip in Colorado!
Nikola Tesla's Lighting Bolt
A textbook biography of the mad scientist, Nikola Tesla, might say he achieved many great things in his lifetime, but he's probably most famous for inventing the Tesla Coil. During its development phase, he conducted many of his early experiments in Colorado Springs. Prone to dry air and frequent electrical storms, Colorado Springs presented the ideal conditions for one of Nikola's most WTF ideas — to create a lightning bolt of his own!
The experiment was successful, and he generated a bolt over 100 feet long, with thunder heard over 20 miles away. Unfortunately, it also submerged Colorado Springs in darkness. The bolt set the electric company's equipment on fire, destroying the town's generator. Following this misadventure, the local council tore down his lab and cut off his power.
What About Colorado's Famous Ghost Stories?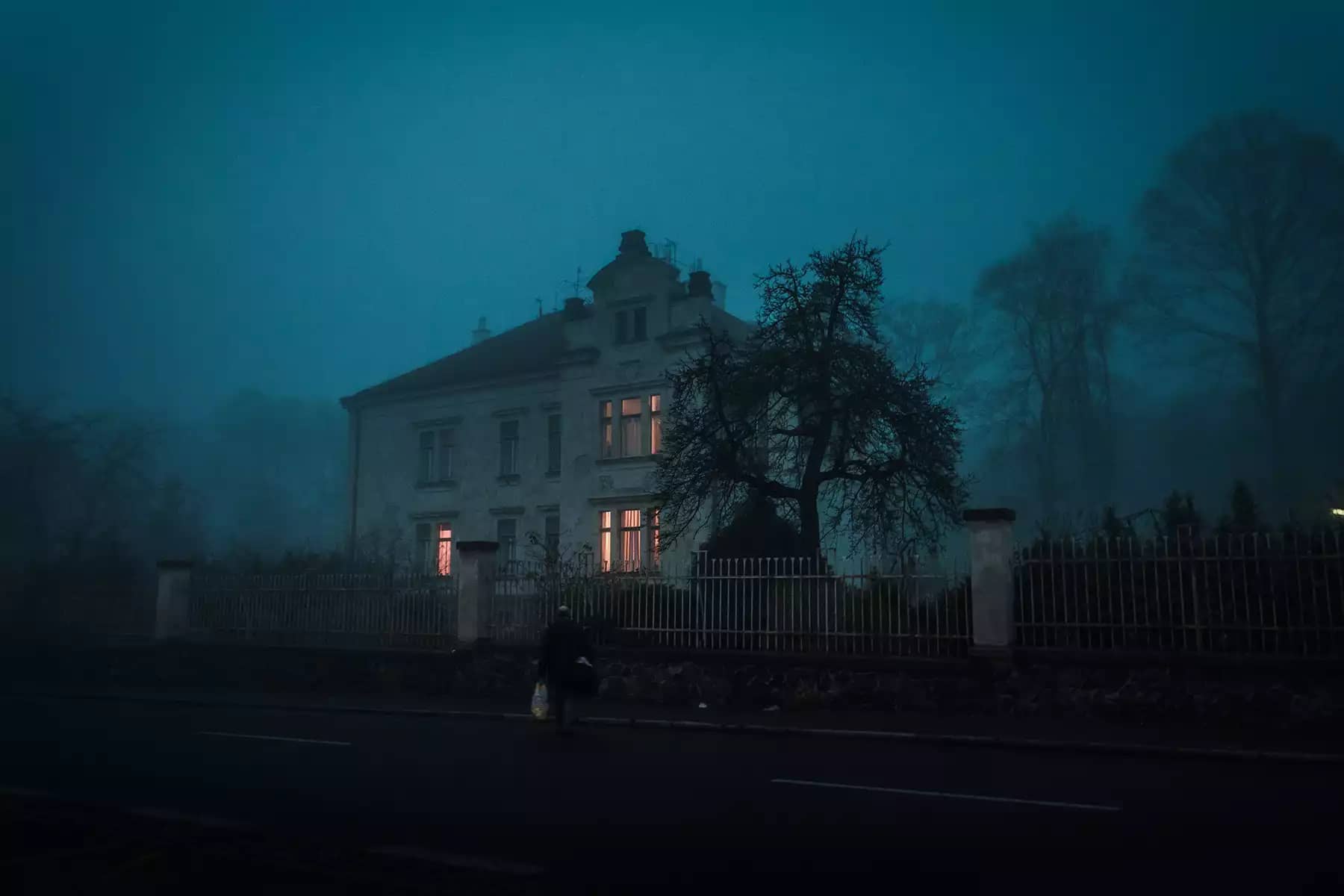 The Stanley Hotel
Located in the Rocky Mountains, the Stanley Hotel has a special place in the hearts of ghost hunters and horror fans alike. Referred to as the "Disneyland for ghosts", the supposedly haunted hotel is also famously where Stephen King stayed for a short time and found the inspiration for his classic novel The Shining.
During King's first visit, he stayed in Room 217, which later became an integral setting for both the book and the Stanley Kubrick movie adaptation. There may not be any woman in the bathtub in this room, but that doesn't mean it isn't haunted. In 1911, during a powerful storm, the housekeeper, Mrs. Wilson, was lighting the lanterns in Room 217 when an explosion shook the entire house. Her body was blasted through the floor and into the dining room below. According to reports, her ghost continues to take care of this room today, unpacking visitors' luggage, switching lights on and off, and spooking unmarried guests staying in the same bed.
Don't believe us? During the filming of Dumb and Dumber, Jim Carrey stayed in Room 217 and was so scared he fled the room half-naked!
The Tommyknockers in Colorado's Mines
The Colorado Mines had a massive impact on the Centennial State, helping to shape it into what it is today. Many cities and towns were founded on the back of the mining industry, particularly those situated in high-altitude lands like Leadville and Telluride. With this huge influx of miners came many stories about the "Tommyknockers" — tiny, wrinkled green ghosts that lived inside the mines and rapped their knuckles on the walls of the caverns.  
While most ghosts are seen as omens, the tommyknockers were considered signals of good fortune for miners. According to the legends, they would knock on the walls to warn laborers if the mines were about to collapse. So, in a way, they're more like Casper the Friendly Ghost than the standard fright shows.
The Barber of Leadville
Ghosts have been known to haunt cemeteries, hotels, and old creepy manors, but did you know there's a specter walking the platforms of Denver's Union Station? In 1884, a Leadville barber named John F. Fitzgerald told his wife he was visiting a friend in the city, but instead went to Holladay Street, where he was last seen alive.
Months later, his decomposed remains were discovered by three boys and exhumed in front of a crowd of 1,000 city-dwellers. The authorities discovered that he had, in fact, visited a high-end bordello, where he was murdered in his sleep by sex worker Belle Worden and her lover Berry Gates. To this day, it's claimed his ghost haunts Union Station, chased by the ghost of his wife with a rolling pin in her hand.
Colorado Grande Casino
Home to several ghost towns, Cripple Creek County is famous for paranormal activity. The most well-known case is arguably the Grande Casino & Hotel, which is said to be among the most haunted locations in the United States of America. The most notable apparition is Maggie, a beautiful red-headed Irish woman who often presents herself as a glowing orb of light. Her origin story is undetermined, but rumor has it that she may have been tragically killed during the violent uprising of Cripple Creeks' miners in 1894.
In spite of that sad story, Maggie's presence is not feared but celebrated in the Grande Casino & Hotel. Many security guards have allegedly seen her using their slot machines in the middle of the night, and she's viewed as a good luck charm by gamblers hoping for a jackpot.
The Ghosts of Cheesman Park
If you're planning to stroll through the peaceful, shady lanes of Denver's Cheesman Park, you may find yourself walking on the graves of one of the hundreds of deceased souls buried there in the 1800s. Yep, that's right. Before it was converted into one of the city's many botanical gardens, Cheesman Park had been the Mount Prospect Cemetery. Opened by Denver's founder General William Larimer, the site was initially meant to be a resting place for the city's elite, but due to mismanagement, it quickly became a mass grave for criminals, vagrants, paupers, and victims of infectious diseases.
Towards the end of the nineteenth century, Mount Prospect City had become a popular target for grave robbers. In an effort to renovate the land, the city decided to dig up and relocate many of the coffins. As soon as this began, strange paranormal events started taking place. In one of the first reports, gravedigger Jim Astor felt a ghost shake his shoulders in the middle of the night. Those living in houses nearby soon began to witness sad and confused-looking spirits knocking at their doors, as well as the sounds of terrified cries coming from the open graves. To this day, these restless ghosts are said to occupy the park, with dozens of reports made every year.
There you have it! With these spooky legends and ghost stories, you'll be the talk of the campsite on your next trip to Colorado.