Straddling the high Rocky Mountains and home to four entire National Parks and over a dozen state parks, plus tons of National Forest other natural areas,
Colorado campgrounds
are located in Colorado parks with easy access to Colorado trails meaning all you have to do to have the ultimate camping experience is pick your camp spot, follow these camping tips, and leave no trace. But do you know what to bring along for your trip to Colorado campsites? Do you know the state rules regarding when and where you can camp? How about safety? Don't worry! Our Colorado camping tips cover all that and more. We are going to answer all that and more with our top tips for camping in Colorado.
Colorado Camping Tips: How do I prepare for a campsite in Colorado?
Camping in Colorado is the experience of a lifetime. But because of some of the high elevations in the state (Denver sits at over 5,000 feet, for example), you need to always be prepared for cold nights, even in the middle of winter. Here are our Colorado camping tips and some of our top gear recommendations for camping in Colorado for whether you are going backcountry or just a day our backpacking:
Sleeping Bag:
A good down or light down polyfill that is good down to 20 degrees F is your best bet if you will be doing some outside camping in Colorado.
Tent:
A quality tent with a rain fly to keep off morning moisture and trap that much-needed heat inside with you where it belongs all night long.
Socks:
Wool socks or poly socks that insulate well and can also repel moisture are your best bet for camping in Colorado.
Long Johns:
A lifesaver when camping at high altitudes, which you will surely be doing while camping in Colorado, insulating long johns can make that essential difference when sleeping out in the cold and double as PJs in the morning. Yes, you too can rock that Grizzly Adams look.
Matches and a Lighter:
You never want a fire to be too far out of hand when camping in high alpine regions like the Rocky Mountains. Carry both fireproof matches and a couple of lighters so you can always bring that fire magic in when the weather calls for it.
Sleeping Pad:
Bring a sleeping pad to keep you warmer and make the ground more comfortable. Most sleeping pads roll up easily and can be combined with your sleeping bag.
First Aid Kit:
A first aid kit is an essential element for anyone that wants to go camping in Colorado.
Sunscreen:
Don't forget the sunscreen!
Toilet Paper:
Yes!
Flashlight:
or a headlamp!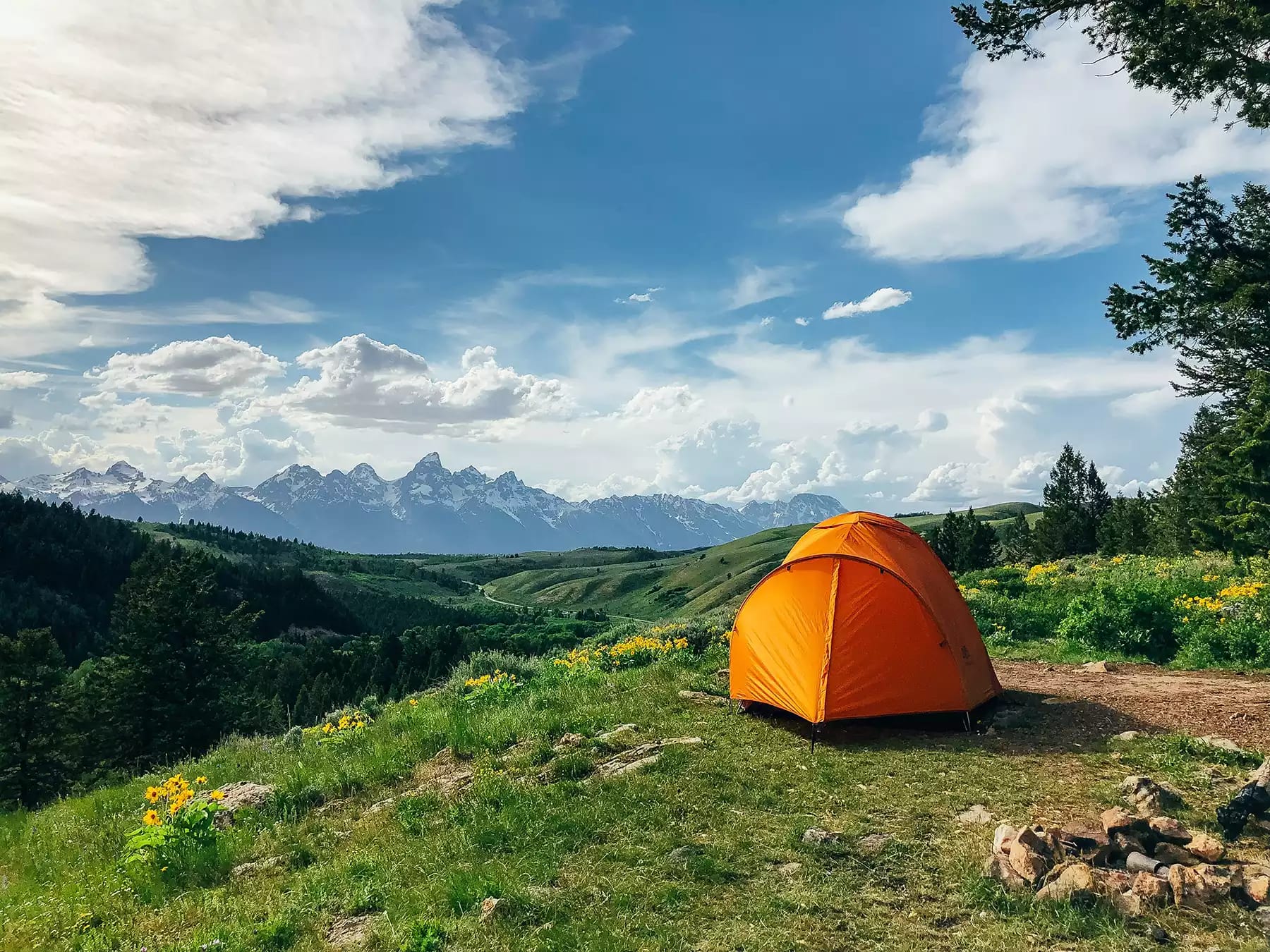 Colorado Camping Tips: Is it safe to camp in a tent in Colorado?
When tent camping in National or State Parks in Colorado, you will never be far from a ranger and a ranger station, meaning you are safe and in good hands. When camping at a private campsite, there is also usually a night watchman to keep the grounds secure and safe. If you do decide to do some dispersed camping, which is free of charge, but usually is located in remote areas of
National Forest
or BLM, you will not have anyone watching over you. No fire pits, no picnic tables, no toilet paper, no trash bags, no nada. Make sure you have emergency equipment, including flares and a charged phone, so that you can call and signal for help if you need it.
Colorado Camping Tips: Is Colorado good for camping?
Colorado is one of the most naturally beautiful states in the entire country, and people move there just to be close to the outdoors. The sheer abundance of campsites, from high desert camping in the
Four Corners region
to alpine lakeside camping in the north of the state means that it has camping options for everyone. Campsites in Colorado are located in both public and private lands and vary incredibly in terms of pricing and availability. The smartest thing to do is peruse our complete listings of Colorado campsites until you find the ones that make your heart race with anticipation.
Colorado camping tips: What are the rules for camping in Colorado?
Campsite rules also vary incredibly depending on where you pitch your tent. The National Park System has some specific rules for its campsites that you may want to
check out
. In general, expect rules regarding campfires, noise, use of facilities, and common sense regulations regarding things like where to dispose of your garbage.
Colorado camping tips: What is a good time to camp in Colorado?
While Colorado is a year-round outdoors lover's paradise and is one of the top winter sports destinations in the world, campers will want to limit their visits to the summertime when it's warm enough to camp under the stars without freezing your bum off.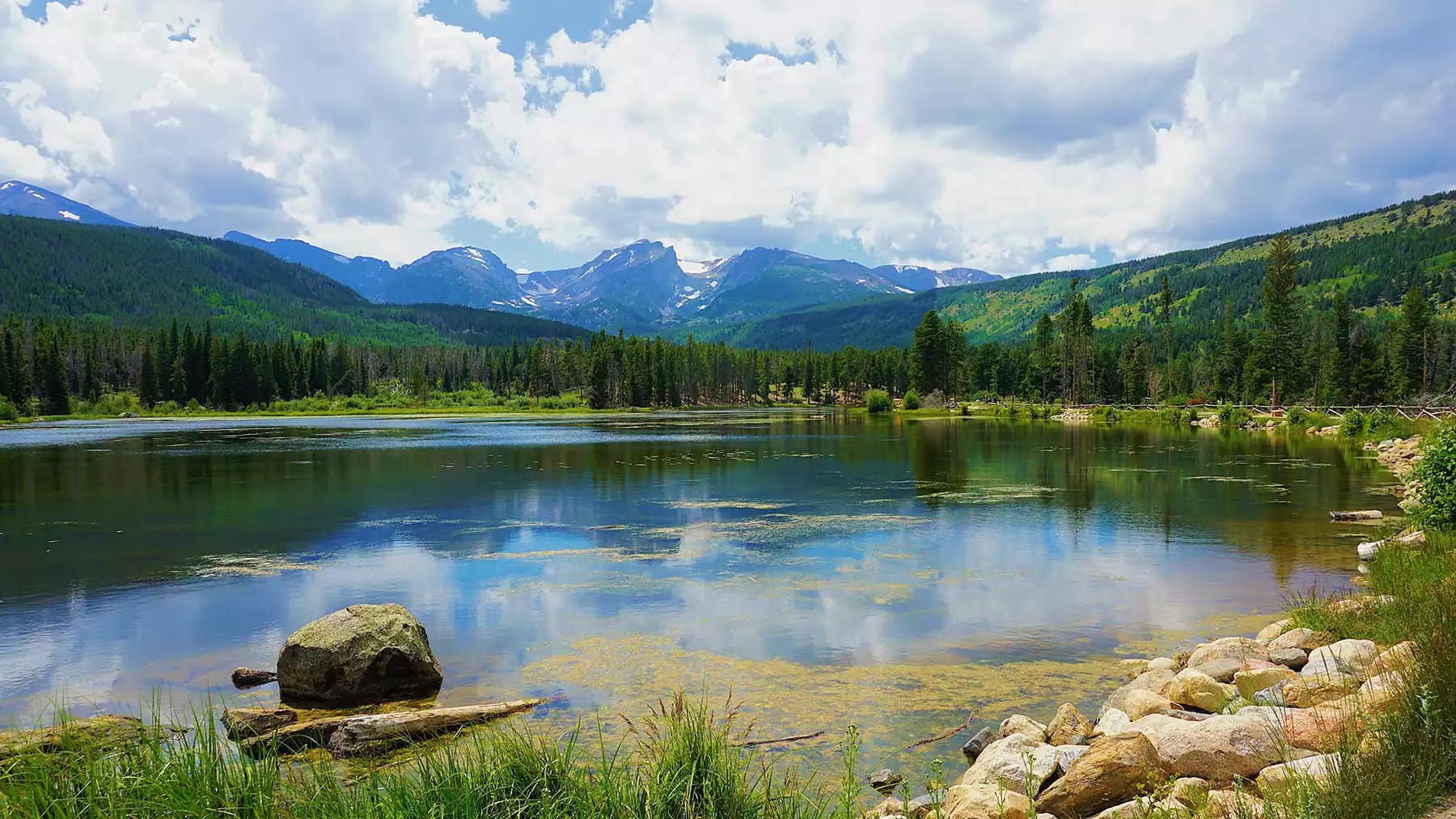 Colorado camping tips: What are some of the best camping sites in Colorado?
The incredible number and diversity of campsites in Colorado make choosing the best of the bunch a hard task. But campers absolutely rave about Maroon Bells, a lakeside campsite located just outside of Aspen that sits at the foot of two over 14,000 foot high peaks in the Rocky Mountains. That's a true slice of paradise. Other favorite camping sites in Colorado include Pinon Flats, which is located inside the surreal sand dunes of Great Sand Dunes National Park and Reserve, and the Angel of Shavano Campground, which is situated within the alpine splendor of the San Isabel National Forest.
Colorado camping tips: What should I do if I see a bear or (a snake) in Colorado?
The truth is that Colorado is full of wildlife, but that's part of the pleasure of camping here, after all. The Rocky Mountains are home to North America's largest predatory mammal, the Grizzly Bear. These furry beasts can weigh up to 800 pounds and stand over 6 feet tall when they rear up on their hind legs. Definitely not the kind of animal you want to get into a tangle with. While Grizzly Bears rarely attack humans, experts say the best thing to do is avoid running or fast movements. Do not look it in the eye. Walk away slowly.
Colorado camping tips: Ready for a Colorado camping trip?
That's great cuz so are we! In fact, we have compiled all the campsites in Colorado into one easily searchable database so that you can find the ones that work the best for you based on your own criteria, whether you are looking for car camping in Boulder or RV hookups near Aspen. Also, check out our guides to camping in
Colorado
,
Wyoming
and
Utah
.