Has the fresh mountain air of Colorado ever seemed so appealing as it does this summer? With travel restrictions a distant-ish memory, masking requirements mostly lifted, and the last traces of pandemic-induced dread just begging to be vanquished once and for all, it's time to travel to Colorado.
At this time, it's still necessary to consider Covid-19 conditions at your chosen destination and be prepared for those to change. The good news is that all of Colorado's state and national parks are fully open to visitors, along with their campgrounds and most services and amenities. This is unlikely to change, but it's a good idea to research up-to-date conditions before you travel to Colorado.
Consider it wonderful news that you can set most pandemic-related concerns aside and focus on other fears, like bears, lightning strikes, fully booked campsites, and people who won't get out of the way when you're trying to get a good photo.
Masking and Social Distancing Rules in Colorado
Following CDC guidance, the state of Colorado lifted mask mandates back in May 2021, so Colorado State Parks does not currently require masking. The state does ask visitors and locals to follow sensible hygiene and social distancing protocols, to get vaccinated if eligible, get tested if you experience any symptoms, and stay home if you feel unwell.
In March 2022, the National Park Service updated its masking guidance to align with the CDC's Covid-19 Community Levels tool. Use this tool by entering the county or counties where you will travel in Colorado. Here are the appropriate counties to enter for Colorado's four national parks:
Great Sand Dunes National Park: Saguache and Alamosa counties

Mesa Verde National Park: Montezuma County

Rocky Mountain National Park: Larimer, Boulder and Grand counties

Black Canyon of the Gunnison National Park: Montrose County
If the community infection level is low or medium, the park service recommends no additional predictions (unless you're high risk). At a high community infection level, the NPS requires masks inside park buildings. Masks are required on enclosed public transportation, which includes public buses and tour vehicles, at any infection level.
If you will travel to Colorado's state parks, use the park finder tool and navigate to individual websites for updates.
Things to Know About Colorado State Parks
Colorado's 42 state parks offer more than 4,000 campsites, making them great destinations for a camping trip this summer. All state parks in Colorado are currently open, with zero closures of campgrounds or visitor centers for pandemic-related reasons. However, you should also check the current conditions at state parks for other reasons. Fire restrictions, construction closures, boating closures and hazards, trail repairs, etc. could affect your plans. These factors can change from day to day, so it's a good idea to visit the individual park website immediately before you travel to a Colorado state park.
Also, make sure you have a campsite reservation in advance. Summer is peak season, and campsites fill up quickly, especially on weekends. Make a reservation for camping at Colorado Parks and Wildlife or over the phone.
Things to Know About Rocky Mountain National Park
If you want to travel to Colorado's most popular national park this summer, it's essential to navigate the timed entry permit system, which is in place from May 27 to October 10, 2022. This system is not related to the pandemic; rather, it's part of ongoing efforts to protect resources, enhance the visitor experience, and ensure safety at Rocky Mountain National Park. Timed entry reservations are available only through Recreation.gov or over the phone. Additional permits are always required for backcountry camping.
After you book an entry permit or make a service reservation, but before you travel to Colorado, check the current conditions at Rocky Mountain National Park. Check for trail closures if you're going to hike, and always check the weather forecast for afternoon thunderstorms, a common hazard in summer.
The park's shuttle bus system is operating along Bear Lake and Moraine Park routes this summer. Masks are required on the bus.
Things to Know About Mesa Verde National Park
Mesa Verde National Park visitors should be aware of several safety and project-related closures this summer. The Cliff Palace Loop Road has been closed due to construction, but it's expected to open in early July. While it's closed, there is no access to sites along the road, including Cliff Palace and Balcony House. The Cliff Palace Overlook platform might remain closed for safety reasons even after the road work is complete. The Chapin Mesa Museum is closed as part of a multi-year renovation, and Spruce Tree House has been closed since 2015 due to rock fall danger. Check the current conditions at Mesa Verde National Park before you travel to Colorado.
Things To Know About Black Canyon of the Gunnison National Park
Check up on the current conditions at Black Canyon of the Gunnison National Park, including trail conditions and road closures. This summer, there are major road closures on U.S. Hwy 50 east of the park. The road is open on weekends, but on weekdays it's open for only very limited hours. Be prepared to queue and expect significant delays.
From May 17, South Rim inner canyon permits are only available from the South Rim Visitor Center from 3:30 p.m. on the day before your trip; limits apply. The Serpent Point and Echo Canyon area climbing routes will remain closed until July 15, 2022, to protect nesting raptors.
Things To Know About Great Sand Dunes National Park and Preserve
Current conditions at Great Sand Dunes National Park and Preserve include partial or full closure of County Lane 6N, one of two main entrance routes, from June 6 through September. A detour is available.
Conditions in the park vary considerably and offer different visitor experiences each month. If you're going to travel to Colorado to visit Great Sand Dunes National Park this summer, know that June weekends are very crowded. From late June, mosquitoes and hot sands are a concern. Alpine trails are usually free of snow by mid to late June. July and August feature frequent afternoon thunderstorms, while August is notable for abundant mountain wildflowers and the best night skies.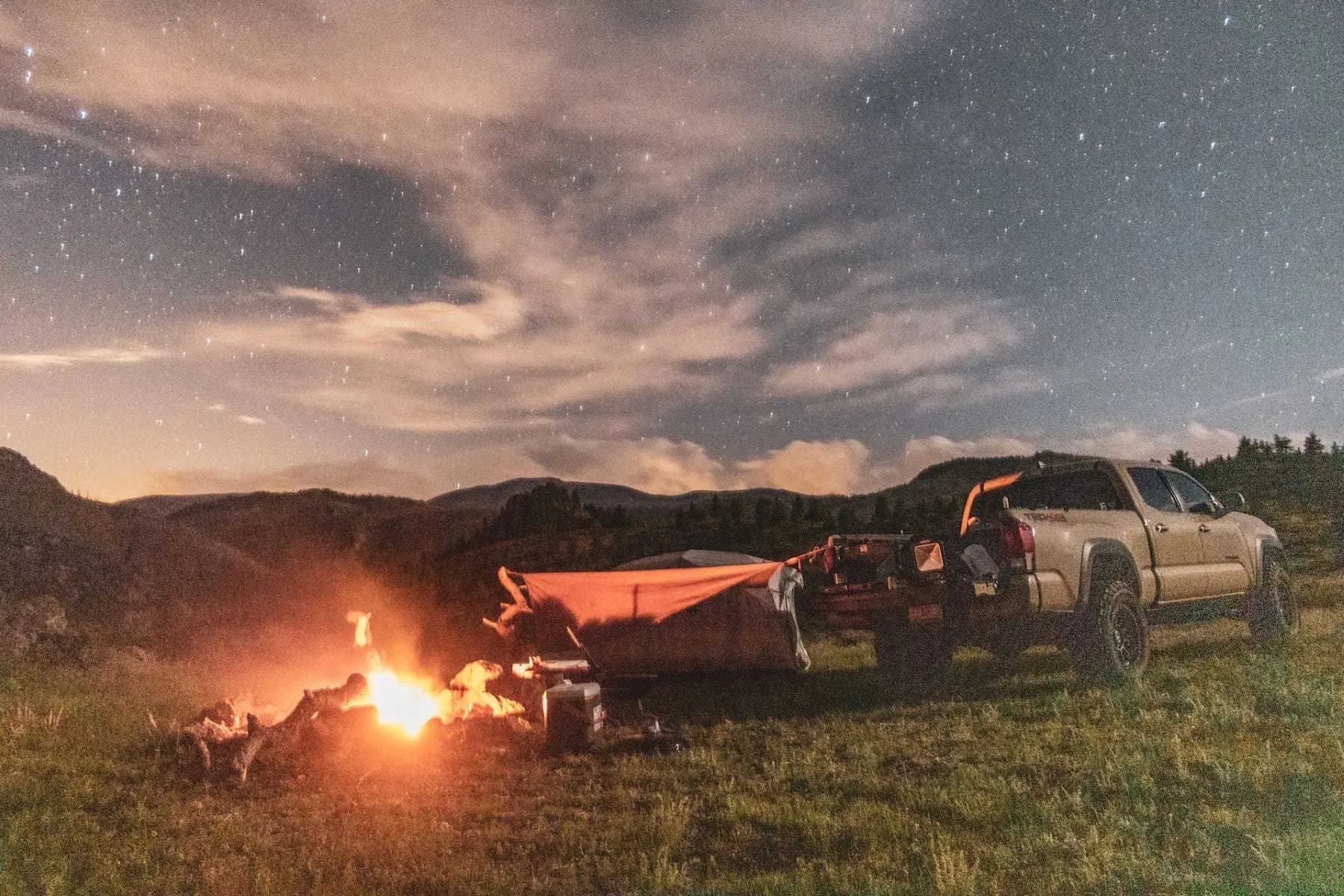 Ready to Travel to Colorado?
Summer is certainly the best time to go camping in Colorado's state and national parks, which means it's also the busiest. Consider how comfortable you are with crowds, and make camping reservations ASAP.