As a state famous for its outstanding natural landscapes and wilderness destinations, Colorado is accustomed to welcoming both tent and RV campers. Services and amenities for campers are therefore plentiful throughout the state. These range from the pleasurable, such as stunning lakefront sites and acess to world-class trails, to the… well.. not-so-charming essentials like RV dump stations.
Finding RV dump stations in Colorado is quite straightforward. You can use free or low-cost options at many national and state parks, private campgrounds, municipal facilities, roadside rest stops, and full-service truck stops, among other glamorous locations. Wintertime visitors do have the added challenge of many RV dump stations in Colorado being closed for the season, but who doesn't love a challenge? 
At any time of year, it's sensible to plan ahead and download a map or print a list of RV dump stations to keep with you on the road. Then you can save it for your scrapbook. Another smart move is to sign up for BookOutdoors.
Colorado National Parks With an RV Dump Station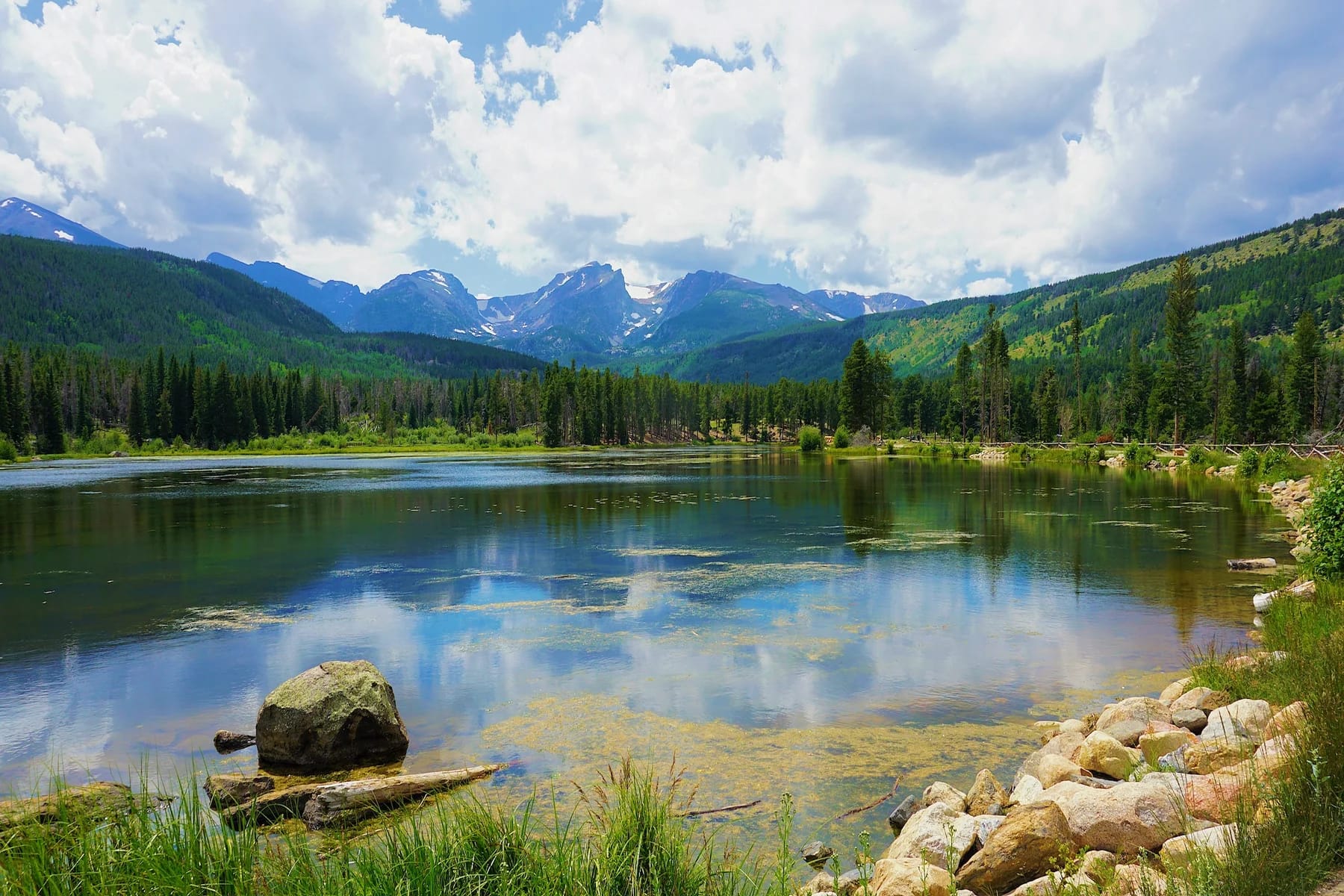 Three out of four of Colorado's magnificent national parks have an RV dump station available to visitors. They don't get the same level of attention as the snow-capped peaks or UNESCO World Heritage-listed cultural sites, but the parks' RV dump stations have their own special merit. 
Rocky Mountain National Park

has

five campgrounds

, three of which feature seasonal dump stations: Glacier Basin, Moraine Park, and Timber Creek campgrounds. They're probably some of the most scenic dump stations in the world.

Mesa Verde National Park's

Morefield Campground

has a dump station open from May through September. The station is part of a full-service village that also features a cafe, gas station, coin laundry, gift shop, and grocery store. Who doesn't love to multi-task?

Great Sand Dunes National Park

offers a seasonal dump station at its

Piñon Flats Campground

. It is open from April through October, and is 1 mile north of the visitor center.
Additionally, several of the 10 campgrounds in Curecanti National Recreation Area offer RV dump stations in Colorado. There's a year-round station at Elk Creek Campground and seasonal dump stations at Lake Fork and Cimarron campgrounds in the recreation area. 
Colorado State Parks With an RV Dump Station
Colorado has 42 diverse and impressive state parks, which are among its most popular camping destinations. The good news is RV dump stations are available at 24 of Colorado's state parks. The bad news is that seasons, hours, and policies vary from park to park, so you need to do a bit of research and possibly even make a phone call or two. Use the Colorado Parks and Wildlife Park Finder tool to filter by parks with a dump station and get up-to-date details along with contact information. 
Some RV dump stations at Colorado state parks are open seasonally and some year-round. Some are snooty and exclusive, available only to campers staying at the park, while others are available to day-use visitors. The RV dump station at Eleven Mile State Park, for example, is only open by request. You must call ahead, give at least an hour's notice, and pay a small fee if you are not camping overnight in the park. At North Sterling, Stagecoach, Boyd Lake, and Golden Gate Canyon state parks, you can use a self-service station to purchase day passes and use the park's facilities. 
National Forest RV Dump Stations in Colorado
Colorado boasts 11 national forests where everyone is free to camp on public lands as well as developed campgrounds. However, these wild and scenic lands have few amenities. You will find a rare public RV dump station in the Taylor Park area of Gunnison National Forest. Follow CR 55 for 4 miles southeast of the Taylor Park Reservoir. Note that some national forest campgrounds in Colorado have full hookups including sewer hookups for RVs, which might be a convenient alternative to using a dump station if you plan ahead. 
More conveniences for campers await if you join BookOutdoors.
Interstate Rest Areas and Welcome Centers
Those cool kids at the Colorado Department of Transportation made a map of rest areas and welcome centers, several of which feature RV dump stations. These locations include:
I-70

: Mile 437 near Burlington, Exit 163 near Edwards, Exit 90 near Rifle, and Exit 19 near Fruita. 

I-76

: Exit 180 near Julesburg and Exit 125 near Sterling.

The rest area off

US-50

, 2 miles east of Holly, has a free RV dump station.

The

Poncha Springs Visitor Center

(at US 285 and US-50) has a fancy automated dump station along with potable water. 
Private RV Resorts and Campgrounds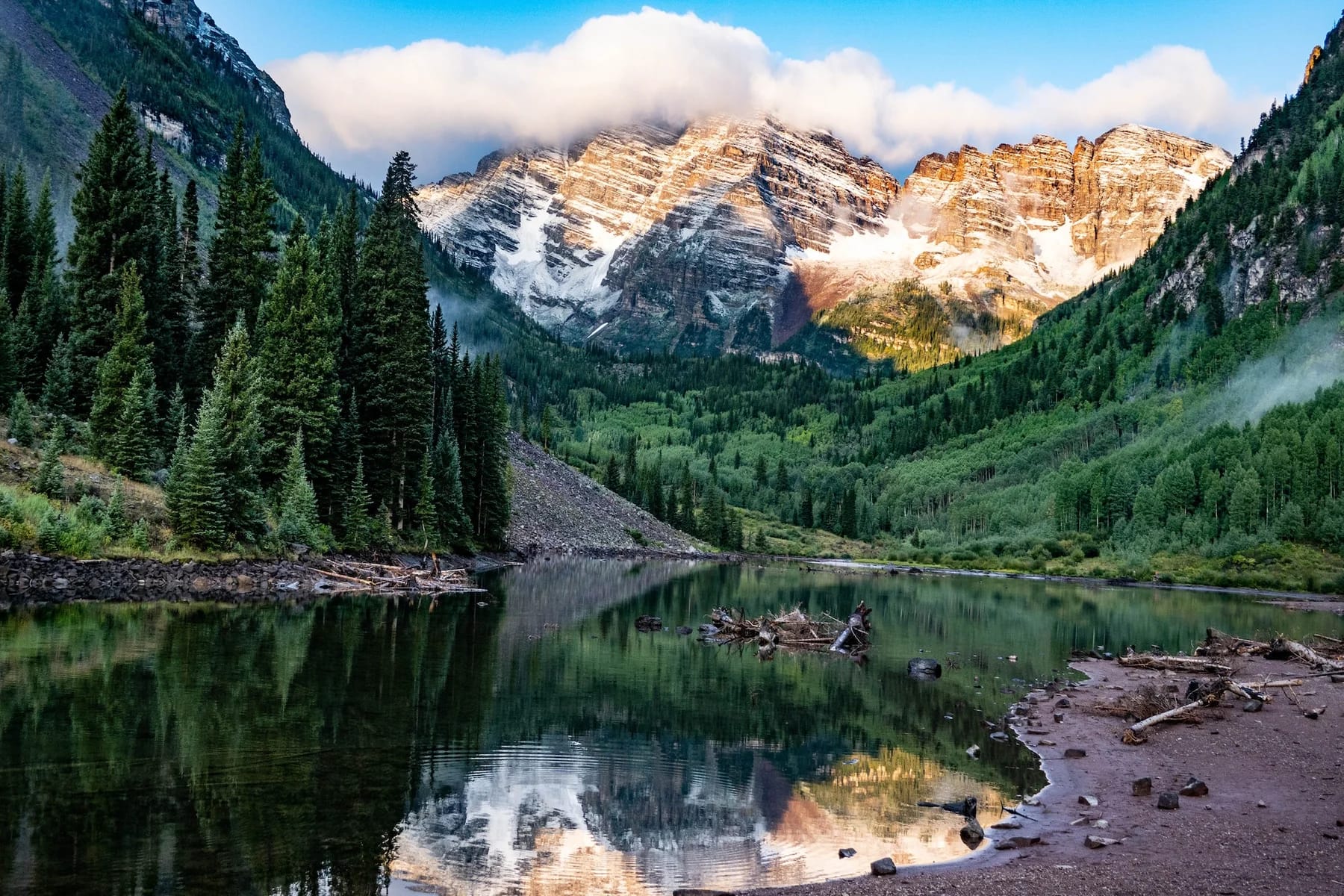 There are over 150 private RV resorts and campgrounds across Colorado, the majority of which have RV dump stations available for their guests. If you are staying at a private RV resort or campground with its own dump station, simply use the facilities whenever you need to. This level of convenience is a good reason to choose a private campground for at least one or two nights of any RV road trip.  
There is typically no additional fee for registered guests to use an RV dump station. Some private campgrounds will allow non-registered guests to use their dump stations for a small fee. This policy varies from campground to campground, so always call ahead and ask. 
Colorado Gas Stations and Travel Plazas
Many truck stops, travel plazas, and some larger gas stations offer RV dump stations in Colorado. They are a very convenient option as they're often open 24 hours and have lots of other useful services and amenities. You can sacrifice your firstborn child to fill up your RV with gas, grab a few dozen high-sodium snacks and select a souvenir fridge magnet, all while unloading your tanks. A minor drawback is that these services are limited to interstate routes and major freeway locations. 
The Maverik chain of travel plazas has three locations with RV dump stations in Colorado. Half a dozen Love's truck stop locations in Colorado have RV dump service. So do a few select locations of Conoco, Shell, and Exxon gas stations. 
City and County Facilities
A variety of municipal and county-run properties across Colorado run RV dump stations for public use. Check with the individual cities and counties where you will be traveling in your RV, as these types of facilities are typically in urban areas and often have limited opening hours or seasons. 
Examples include county fairgrounds (funnel cakes unlikely, sorry), among them the Moffat County Fairgrounds in Craig, Routt County Fairgrounds in Hayden, and Boulder County Fairgrounds in Longmont. Others are the Blue River Treatment Plant in Silverthorne, the Frisco Sanitation District, Leadville Sanitation District, Creede City dumping station, and the City Service Center in Cortez. 
Ready to Hit the Road in Colorado?
If you're planning an RV trip in Colorado, some remarkable destinations await. Here's a summary of the tourist bureau's top enticements: The state has a whopping 58 mountains over 14,000 feet in elevation, 26 scenic and historic byways, more craft breweries per capita than any other state, and an average of 300 days of sunshine every year! 
It also has an abundance of services and amenities to make your RV road trip easy, including plenty of RV dump stations all over Colorado. Another way to make your next camping trip easy is to get early access to BookOutdoors.