Father's Day is just around the corner and there's no better way to celebrate than by spending quality time together. If your dad likes to fish or is an avid outdoorsman, then setting up an amazing fishing and camping trip could be just what he needs to relax and recharge. We've reeled in our best picks for a father's day camping trip for those dads who love to fish. With campgrounds that feature stocked ponds to wild river fishing, we've found some camping options to fit your needs no matter the type of fisherman your father is. Let's dive in and find the perfect campsite to create a happy Father's Day fishing trip he'll never forget! Starting in the middle of the country, the
Lake Scott State Park
in Kansas is every fisherman's dream. Set between steep canyons, this 115-acre lake is fully stocked with bluegill, catfish, and saugeye. Once you've got the days to catch, come back to a massive campground with 80 primitive sites and full electrical sites for tent and RV campers. Campers can enjoy miles of hiking trails, natural hot springs, and a fire ring at your site to cook up your dinner. Residents and visitors ages 16 and up must have a Kansas fishing license to put their hook in the water. There are options for one day, five days, and annual licenses ranging from $10 to $50.
Hot Springs Resort and Spa Campground
If you want to make your dad's father's day camping and fishing trip a little extra special, then definitely check out the Hot Springs Resort and Spa campground in Hot Springs, North Carolina. This private campground features naturally occurring hot springs that dads can enjoy after a full day of catching catfish, gar, smallmouth bass, and muskellunge in the nearby French Broad River. The campground features 100 tent and
RV sites
and eight camping cabins. There is an on-site sandwich counter and camp store where guests can pick up the required North Carolina fishing license for less than $10. Residents and non-residents of the state ages 16 and older are required to have a license.
Yampa River State Park
If you are out west and looking for a great fishing spot,
Yampa River State Park in Colorado
has just what you need. Anglers can spend the day on the river catching pike, smallmouth bass, and all the trout you can eat. After the sun sets, head back to camp and enjoy large campsites with
full hookups for RVs
. There are 13 boat ramps to drop in just about anywhere in the campground, and the park features three safe swimming areas in the river, including a tube launch. Fishing licenses are available for the state of Colorado online and in-person at select locations throughout the state. They can be purchased for daily or annual fishing, starting at $15 each. Those fishing ages 16 and up are required to carry their license at all times while fishing. Colorado has an annual license-free fishing event held on the first weekend in June, where licenses are not required.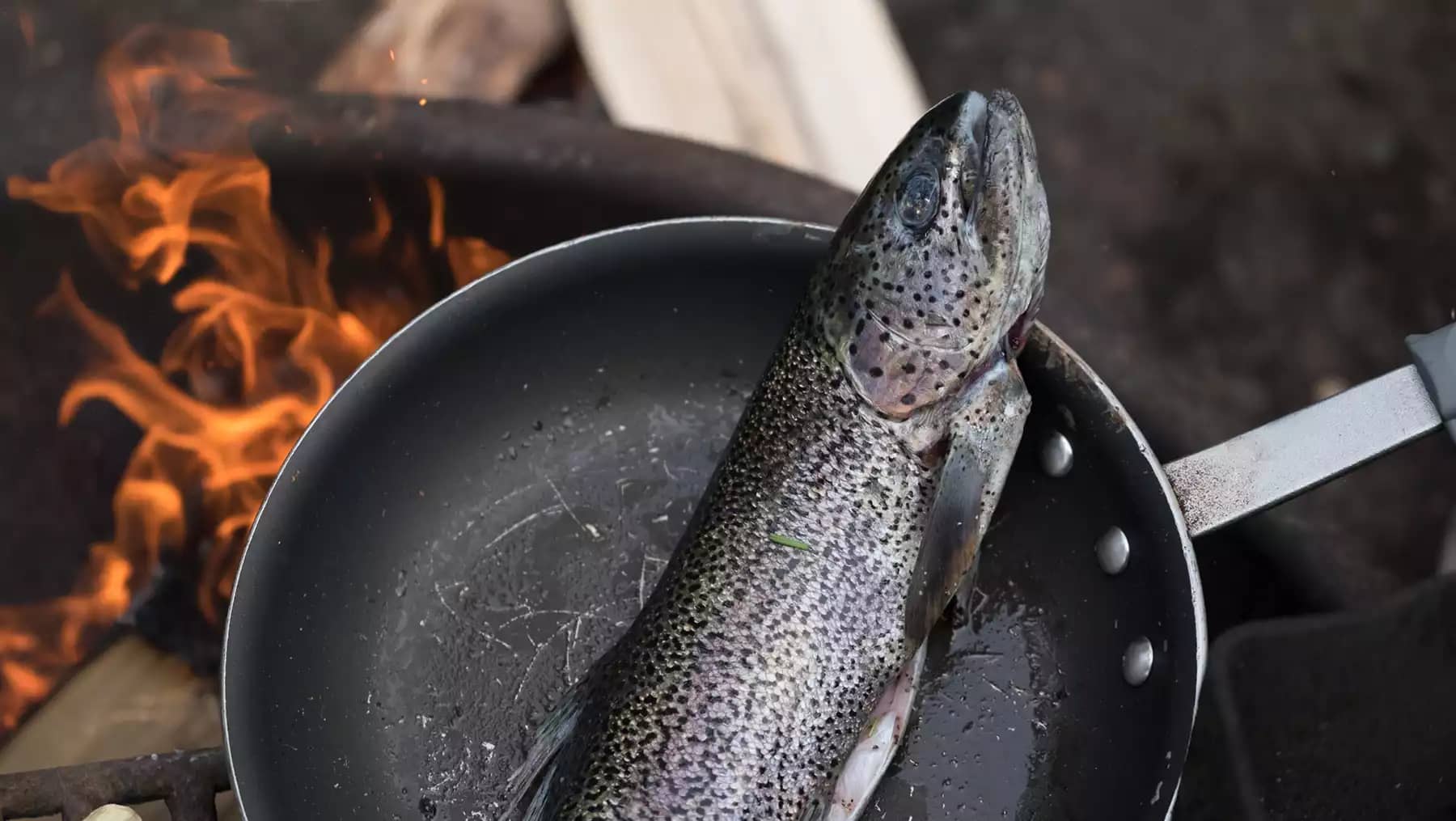 Grandfather Ranger District, Pisgah National Forest Staying in the Appalachian mountains of North Carolina, if your dad is looking for something a little less like a glamping experience and more off-the-beaten-path, then the camping and fishing found in the Grandfather Ranger District of Pisgah National Forest is the perfect father's day camping experience. Fishing for trout is the main attraction here, with guests allowed to keep four 7″ fish daily. The campground is dispersed and operates on a first-come, first-served basis with no amenities. You'll want to keep your North Carolina fishing license handy here as the game wardens are known to frequent the area and check for them.
Lake Waramaug State Park
Heading over to the east coast, the Lake Waramaug State Park in Connecticut is a great spot if you are looking to beat the early heat. The lower temperatures in June mean that your dad can have his rods out without melting in the summer warmth. When you're fishing at this park, you can expect to find bluegill, white catfish, rock bass, and redbreast sunfish. After a full day of fishing, campers can enjoy the on-site campground and choose from either tent sites or fully furnished cabins to enjoy their weekend. There are several different types of fishing licenses required to fish in Connecticut. The state provides licenses for both inland and ocean fishing and different prices for residents and non-residents. Like most other states, those fishing ages 16 and older are required to have a license.
Black Beach Resort
For the serious angler looking to have a one-of-a-kind trout fishing experience, you'll need to head out west to the Black Beach Resort in Republic, Washington. This massive campground on the shores of Lake Curlew is one of the largest and most fun-filled campgrounds that feature all-you-can-catch trout, tiger muskie, and largemouth bass fishing in the state. The campground boasts a huge RV park, fully furnished cabins, or a tent-specific area to choose from, including lake-side sites. Rent paddleboards, kayaks, and John boats on-site to take your fishing trip to the next level. Campers will need to stop in at the camp store to purchase a Washington State fishing license. Depending on your age and resident status, the cost of the license can range from $10 to $100. You'll want to book your father's day fishing trip in advance, however, because it's one of their busiest weekends.