How many times have you heard camping referred to as "sleeping under the stars." The phrase must have been coined by someone unfamiliar with the opaqueness of tents and RVs, but it does evoke a romantic image. For avid stargazers, the hours between sunset and sleep are the highlight of any camping trip. Away from city lights – as most campsites are – the night sky is an exceptional show of twinkling treasures. If you're seeking the ultimate stargazing experience, plan your next camping trip around select destinations recognized for their super-dark, extra-spectacular skies.
Death Valley National Park
Death Valley National Park in California and Nevada has
gold
tier designation by the International Dark-Sky Association. This makes it not only one of the best places to stargaze in the US but in the whole world. From the desert park's top stargazing spots, you might see celestial objects visible only in a handful of places around the globe. Maximize your experience by getting away from roads and developed areas, including the park's seven campgrounds. Winter is the best season for stargazing (and everything else in this famously scorching site), with the most stars visible during a new moon. This is also the season when stargazing-themed ranger programs are available. Consider a camping trip to coincide with the park's annual
Dark Sky Festival
, typically held in late February. It features scientist talks, telescope viewings, astrophotography meetups, and family programs, among other events.
Great Basin National Park
In the same vast, un-peopled region of the west as Death Valley is another excellent stargazing destination: Great Basin National Park. The two International Dark Sky Parks have even developed an "astro-tourism route" that connects them on a star-themed road trip through rural Nevada and California. Inside Great Basin National Park, Mather Overlook and the Baker Archaeological Site are just a few recommended
stargazing
spots. They're both within easy reach of the park's five developed
campgrounds
. If gazing up at the Milky Way plus parts of the Triangulum and Andromeda galaxies don't capture your full attention, check out the park's astronomy programs. The
Star Train
excursion on the Nevada Northern Railway is a bucket-list experience for starry-eyed campers.
Cosmic Campground in Gila National Forest, New Mexico
Do you think the aptly named
Cosmic Campground
in New Mexico's Gila National Forest might be one of the best places to stargaze in the US? It's probably a safe bet. It's one of only 14 International Dark Sky Sanctuaries in the world, promising a wide-open 360-degree view of the night sky. The nearest source of artificial light is 40 miles away, making Cosmic Campground a truly exceptional place to go stargazing. The primitive campground is open year-round, free of charge, and offers eight campsites for tents or RVs up to 36 feet. It also features telescope observation pads. Check the schedule for star parties.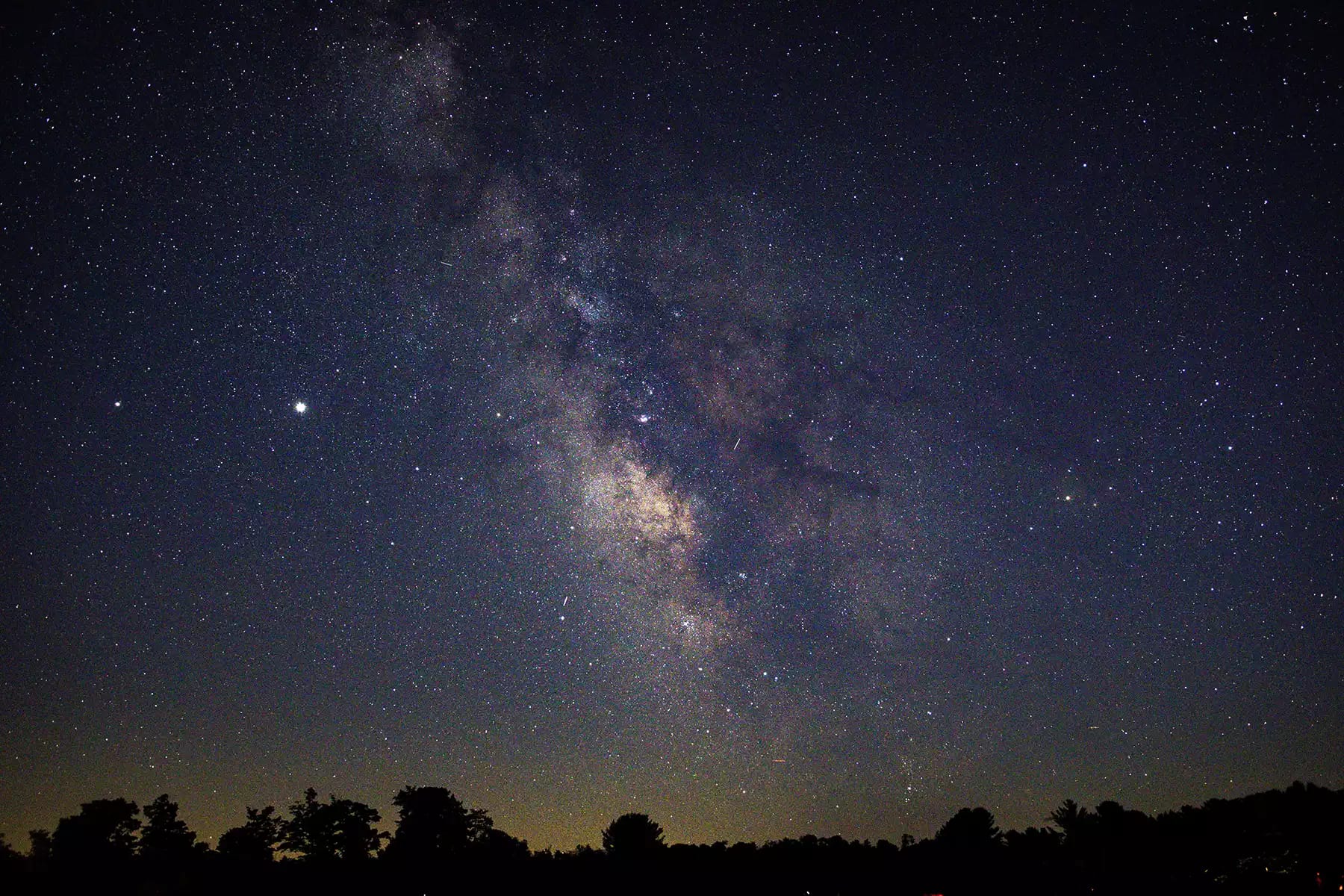 Cherry Springs State Park
While the majority of the best places to stargaze in the US are in western states, there are some notable exceptions. One is Cherry Springs State Park, a stargazing gem within the remote Susquehannock State Forest of north-central Pennsylvania. A designated Dark Sky Park, its operations focus largely on
astronomy
. Stargazers might stay at the rustic campground open from mid-April to late October. The state park features a night sky public viewing area for short-term stargazing, plus the Overnight Astronomy Observation Field for all-night use (registration required). The field is at the top of a 2,300-foot mountain and offers a 360-degree view of the sky. It's equipped with concrete telescope pads, electrical hookups so you can charge your telescope batteries, and WiFi so you can share your sightings with your astronomy nerd buddies.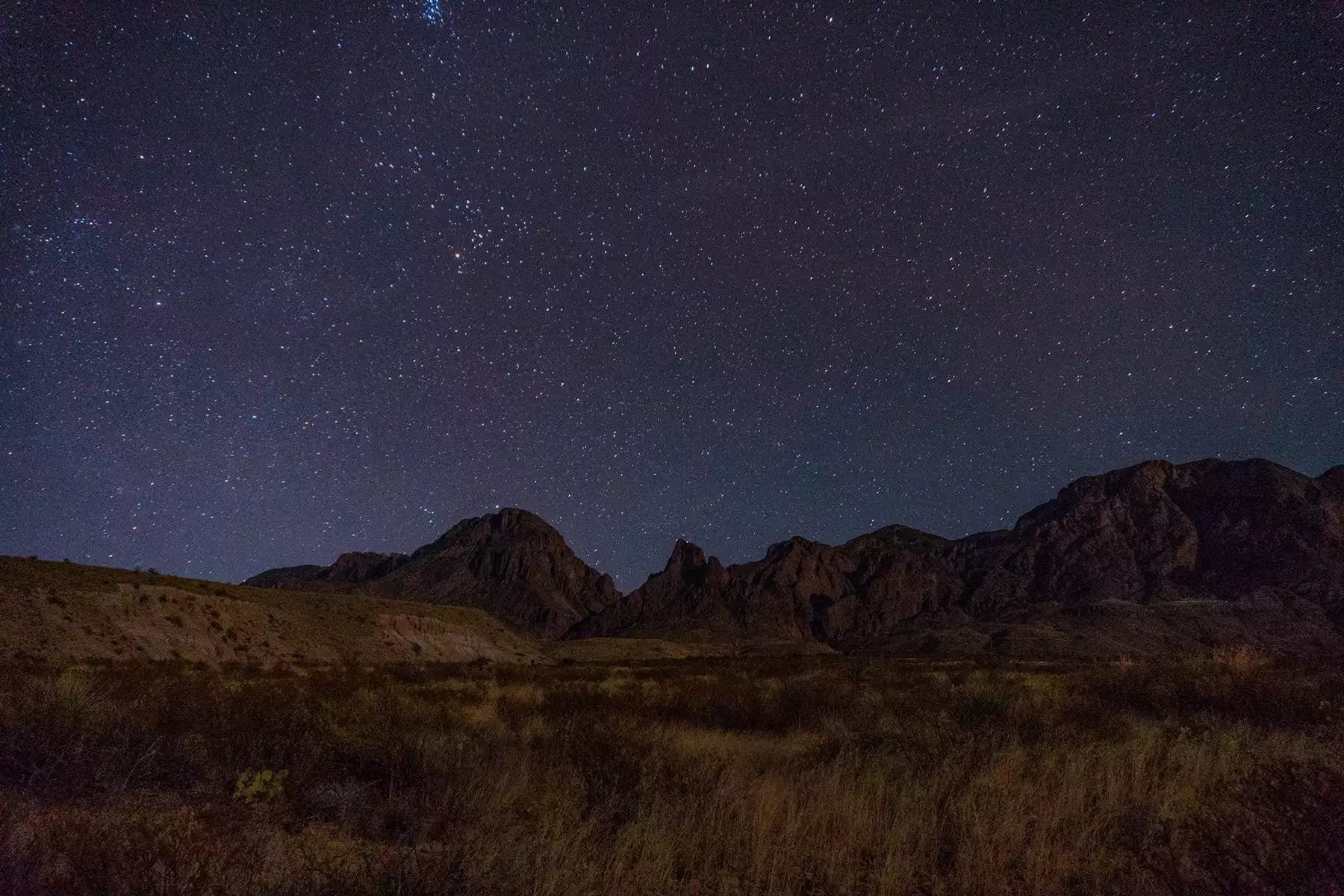 Greater Big Bend International Dark Sky Reserve
The Greater Big Bend International Dark Sky Reserve, shared between the US and Mexico, is one of
only 20
such reserves in the world. It's also famous (among astronomy folks) as the largest protected Dark Sky Place in the world, spanning over 9 million acres from Fort Davis, Texas to the US-Mexico border, and into three protected areas in Mexico. Among the best places for stargazing on the US side of the reserve are
Big Bend National Park
and
Big Bend Ranch State Park
. Both offer camping as well as night sky programs year-round.
Central Idaho Dark Sky Reserve
One of just two such reserves in the United States, Central Idaho Dark Sky Reserve has some of the most pristine natural nighttime darkness in the world. It's a remote, rugged spot in the Sawtooth Mountains, but readily
accessible
to visitors via three scenic byways. Developed and dispersed
camping
for tents and RVs is available throughout Sawtooth National Forest. Indisputably one of the best places to stargaze in the US, the Central Idaho Dark Sky Reserve hosts regular astronomy programs and star-themed
events
all year-round.
Ready to Camp and Stargaze?
Whether you have a fancy telescope and intimate knowledge of the cosmos, or you just like to gaze and wonder about the mysteries of the night sky, you will never regret camping at the best places to stargaze in the US. Remember to bring extra blankets, pillows, and bug spray for comfort. Preserve your night vision by bringing a red-bulbed flashlight, and be sure to research any campground or park's stargazing advice and regulations before going forth into the starry, starry night.