If you're looking for a camping destination that's steeped in rich history, home to some of the best beaches in the nation, and provides comfortable year-round weather, you'll want to check out camping near St. Augustine, Florida.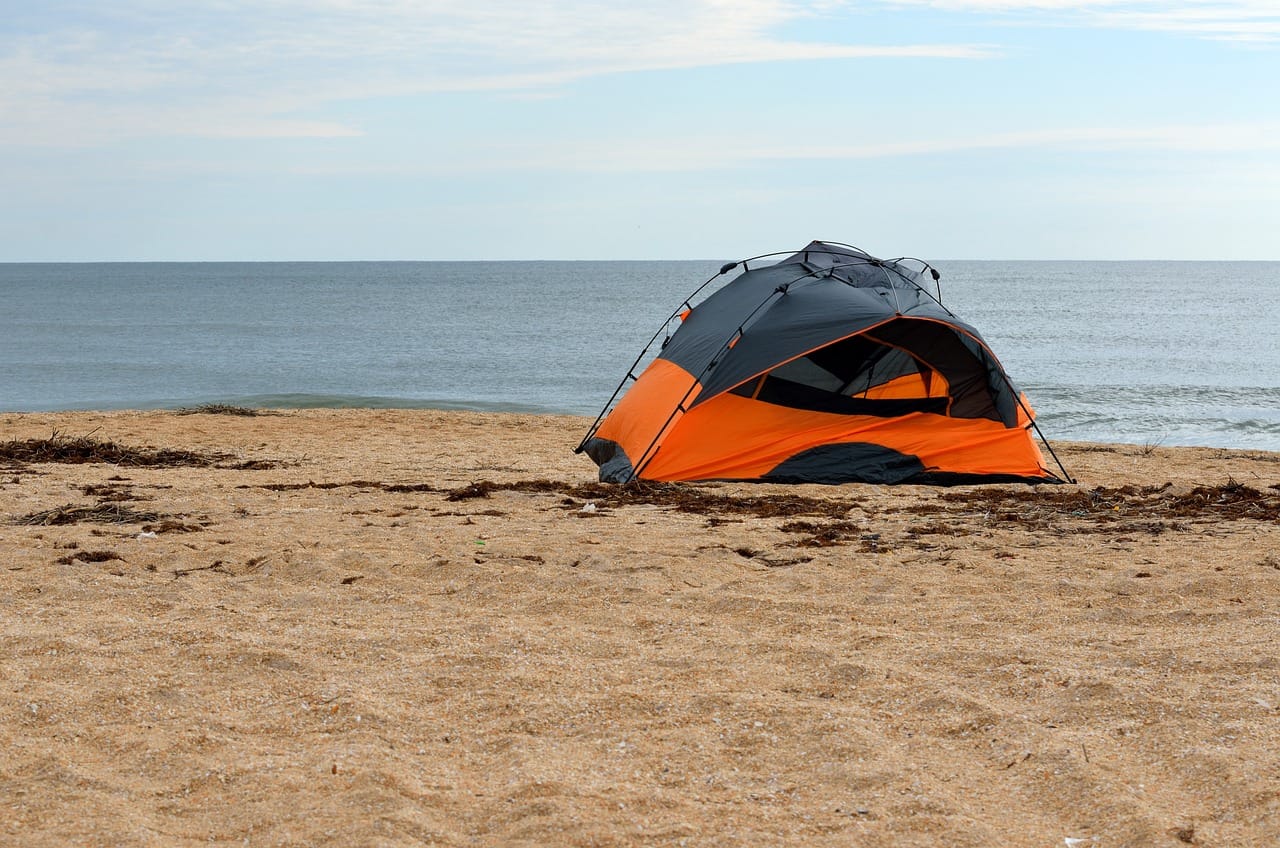 The nation's oldest city, St. Augustine, was founded in 1565 and features more history in one location than any other place in the country. Historic forts, pristine sandy beaches, pirate museums, and gorgeous Spanish colonial architecture decorate this laid-back city to make visitors feel that they've stepped into a different era. Let's dive in and discover the best camping near St. Augustine to make your next camping trip one to remember. 
Join the BookOutdoors waiting list and find your perfect St. Augustine campsite!
Types of Camping Near St. Augustine, Florida
Visitors to the area will find many different types of camping near St. Augustine, Florida. The area is rich with state and national parks as well as tons of private campgrounds, RV resorts, glamping sites, and boondocking locations. Many people visit St. Augustine annually, so there really is no shortage of campgrounds in the area. 
State Park Camping
Home to 175 state parks, Florida is rich with natural, public areas to explore and camp, with many of their state parks offering developed and dispersed camping areas. Some of the best state parks are located in and around St. Augustine too! Whether you prefer inland or beachside camping, there is something for everyone here.
Anastasia State Park
If oceanfront camping is your vibe, you'll love Anastasia State Park's campgrounds. With over 1,600 acres of beachfront campsites, this campground is one of Florida's more popular state parks. At Anastasia State Park, you'll find space for tents, RVs, and campervans. The park also offerers furnished cabins, yurts, and bungalows for rent. Sites are $28 per night, and there is an extra fee for electrical hookups.
National Forest Camping
Florida features 11 national parks with plenty of room to stretch out and relax. Ocala National Forest, close to St. Augustine, boasts 387,000 acres of untouched, pristine wetlands, tropical forests, sandy beaches, and tons of different camping options.
Campers can choose from tent or RV sites, fully furnished cabins, dispersed or developed campgrounds, or group campsites. Each site in the developed campgrounds features a tent pad, fire ring, lantern post, and grill. The campgrounds all have centrally located bathhouses and dump stations, and a few campgrounds have equestrian trails and off-leash dog parks. 
Experience the rich history of St. Augustine when you join the BookOutdoors waiting list!
Private Campgrounds
Because St. Augustine is such a popular destination for both locals and tourists alike, there are many different types of private campgrounds in and around the city that are built to fit any style of camping you can imagine. RV resorts, glamp-grounds, and other private campgrounds provide amazing campsites and often come with additional features not typically found in state or national park campgrounds. Check out some of the best private campgrounds in the St. Augustine area. 
North Beach Camp Resort
If resort-style camping is what you're looking for, then North Beach Camp Resort in St. Augustine is just the place for you! Located on a 30-mile plot of land on a barrier island in between the North River and the Atlantic Ocean, this camp resort has campsites for everyone, no matter your equipment. Each site comes with a tent pad, fire ring, grill, and lantern post. There is an oceanside deck on the property, perfect for enjoying Florida sunrises, and each site is almost fully shaded. Two restaurants and a large off-leash dog compliment the $66 nightly rate.
Stagecoach RV Park
RV campers can delight in this amazing RV park located just 4 miles north of downtown St. Augustine. This family-owned campground has operated since the mid-80s and features a propane refill station, dog park, modern bathhouse and laundry rooms, and tons of outdoor sports areas for badminton, horseshoes, cornhole, and more. All of the individual sites here come with Wifi and cable TV, and this campground offers sites for both long and short-term campers. 
Best Time to Go Camping Near St. Augustine, Florida
One of the best things about camping near St. Augustine, Florida, is that anytime is a good time to go! Florida has a warm sub-tropical environment year-round, which makes any day a great day for camping. If you want to avoid the really hot months, choose to camp around St. Augustine in the cooler winter months. However, if summer vacation is what you're after, June and July are hot and humid but perfect for watersports to cool off. 
Join BookOutdoors and find your perfect campsite today!
Florida experiences the Atlantic hurricane season annually from May until November. Due to the geographical location of Florida, it is well documented that hurricane's come through the state more often than anywhere else in the nation. If you are planning to camp during hurricane season, always be sure to bring a crank weather radio and watch the weather constantly. 
Camp with BookOutdoors and Find Your Perfect St. Augustine Campsite
BookOutdoors makes finding your perfect St. Augustine campsite as easy as a few mouse clicks. There is no membership or booking fee when you use BookOutdoors to reserve your next perfect camping experience. Browse tons of tent, RV, or glamping sites to get the best campsite, anytime. Book today and enjoy your trip — just remember to leave no trace!