Are you looking to experience the tranquility of nature while enjoying the comfort of modern amenities? Look no further than RV camping near Austin, TX. With an abundance of campgrounds and outdoor activities, there's something for everyone looking for an adventure in the Lone Star state. Whether you're an RV enthusiast or a first-time camper, you can find a place to park your rig and immerse yourself in the beauty and culture of Texas.
Top RV Campgrounds Near Austin
Are you looking for a fun and exciting camping experience in the Austin area? Look no further than these top RV campgrounds near Austin, each offering unique amenities and activities for all types of travelers.
Pecan Grove RV Park
Located in the heart of the Texas Hill Country, Pecan Grove RV Park offers a picturesque landscape for your camping experience. The park has over 35 sites with full hookups, cable TV, Wi-Fi and plenty of shade. Pecan Grove is pet-friendly, so don't hesitate to bring your furry friend along. Take a stroll along the Guadalupe River, fish for bass, or simply relax under the trees and enjoy the fresh air.
If you're looking for some outdoor adventure, nearby Canyon Lake offers plenty of opportunities for boating, fishing, and swimming. Or, head into the charming town of Wimberley for some shopping and dining.
McKinney Falls State Park
If you're a nature lover who also enjoys a bit of history, McKinney Falls State Park is the ideal spot for you. With over 90 campsites, electrify and water hookups, and plenty of amenities, the park serves as a great getaway from city life.
Take a hike along the Onion Creek Trail, where you'll see stunning waterfalls and unique rock formations. Explore the historic homesteads on the property, including the 1850s-era Smith Rock Shelter. Or, simply relax and enjoy the natural beauty of the park.
For those looking to explore the city, downtown Austin is just a short drive away. Check out the vibrant music scene on Sixth Street, or take a dip in the iconic Barton Springs Pool.
Sun Outdoors Lake Travis – RV Park & Cottages
If you're looking for a luxurious camping experience, Sun Outdoors Lake Travis – RV Park & Cottages is the place to be. This resort offers over 200 spacious RV sites with full hookups, concrete patios, and Wi-Fi. You can also choose from one of the 30 furnished cottages for a more cozy and intimate stay.
Enjoy outdoor activities like swimming, sand volleyball, and horseshoes. Additionally, the resort is conveniently located near popular downtown Austin attractions, including the Texas State Capitol and the LBJ Presidential Library.
If you're looking to explore the surrounding area, head to nearby Fredericksburg for some wine tasting and shopping. Or, check out the natural beauty of Enchanted Rock State Natural Area.
Austin East KOA Holiday
The Austin East KOA Holiday offers guests a quintessential camping experience with modern amenities. The campground has over 100 RV sites with full hookups, Wi-Fi, and cable TV.
Take advantage of the outdoor pool, hot tub, and sauna, or spend some time in the game room and fitness center. Kids will particularly enjoy the movie wall and playground area. Additionally, the Austin East KOA is located near popular attractions like the Circuit of the Americas race track and the historic town of Bastrop.
For those looking to explore the city, downtown Austin is just a short drive away. Check out the iconic Austin City Limits music festival, or take a walk around the beautiful Lady Bird Lake.
Emma Long Metropolitan Park
Situated on the shores of Lake Austin, Emma Long Metropolitan Park features over 100 primitive and RV campsites. There are no hookups here, but the serene natural surroundings and proximity to water activities make up for it.
Hike the trails around the park, where you'll see stunning views of the lake and surrounding hills. Go fishing, or simply take a swim in the lake. The park also offers picnic areas and a playground for kids.
For those looking to explore the city, downtown Austin is just a short drive away. Check out the vibrant South Congress district, or take a tour of the historic Texas State Capitol building.
No matter which RV campground you choose near Austin, you're sure to have an unforgettable camping experience filled with adventure and relaxation.
Essential Amenities for RV Campers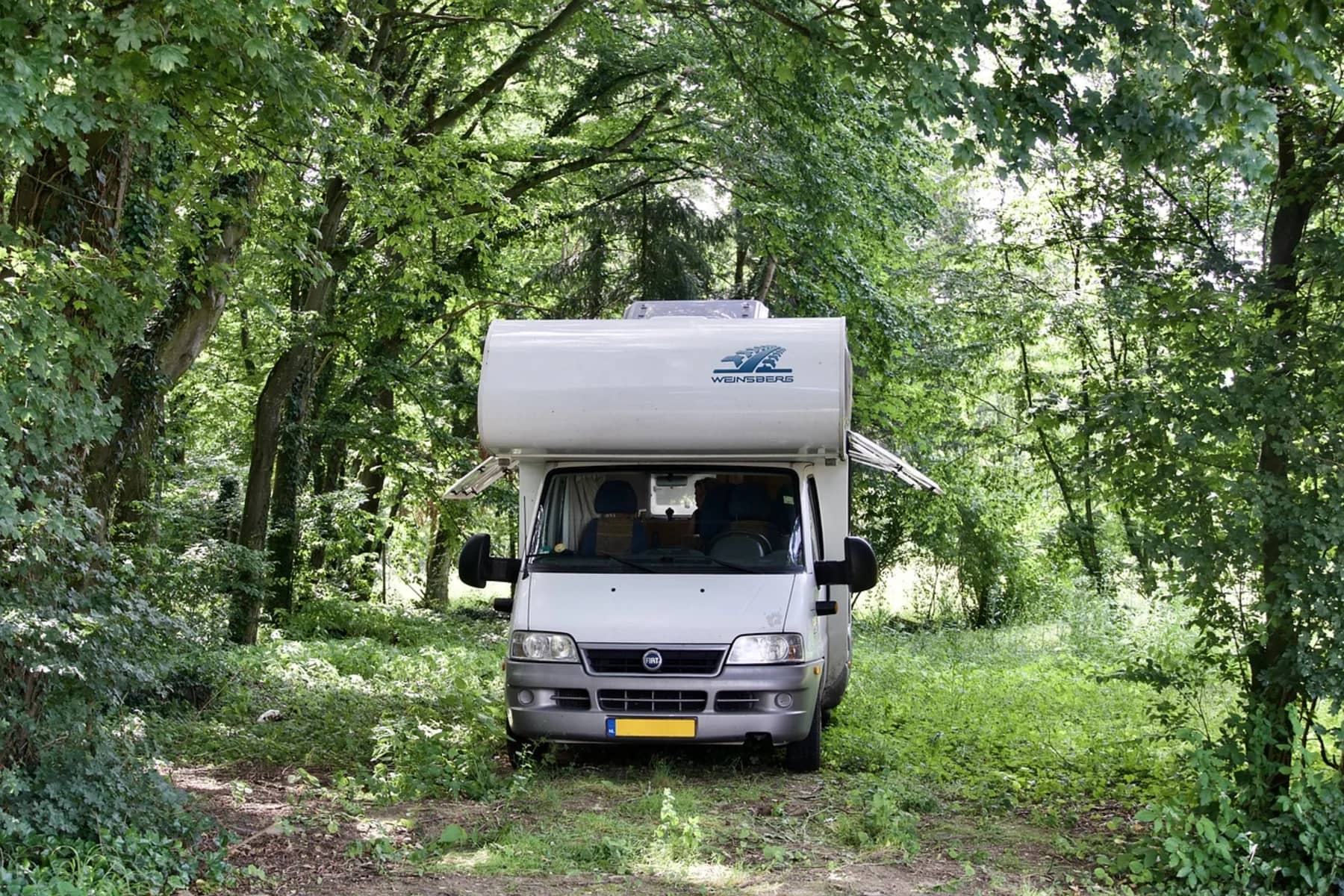 When planning your next RV camping trip, it's important to consider the amenities that will make your stay comfortable and enjoyable. Here are some additional amenities to keep in mind:
Full Hookups and Dump Stations
Full hookups are a must-have for any RV camper. Not only do they provide access to water, electric, and sewer connections, but they also make your stay much more comfortable. You won't have to worry about running out of water or power, and you can easily dispose of your waste at the dump station. It's important to know where the dump stations are located in each campground for proper waste disposal. Most parks will have this information readily available, but it's always a good idea to plan ahead.
Propane Refill and Supply Stores
If you're planning to cook your meals with a propane stove or grill, make sure to have an ample supply of propane. Most RV parks have refill stations on-site for your convenience. Additionally, many retailers and supply stores in the Austin area also carry propane tanks. It's always a good idea to have a backup tank, just in case.
Laundry Facilities and Restrooms
When you're on an extended stay, you'll want to have access to clean laundry facilities and restrooms. Most RV parks have on-site laundry facilities, and some provide 24-hour access to bathrooms and showers. Don't forget to pack your towels and toiletries. It's also a good idea to bring some laundry detergent and quarters for the machines.
Camp Stores and Grocery Options
Most RV parks will have camp stores on the property where you can purchase camping essentials like firewood, ice, and outdoor gear. If you're looking for a more extensive selection, there are plenty of grocery stores and markets in the Austin area to stock up on food and supplies. It's always a good idea to make a list of what you need before heading out to the store.
Wi-Fi and Connectivity
Whether you're working remotely or simply staying connected with friends and family, having Wi-Fi is essential for many RV campers. Fortunately, most campgrounds offer free Wi-Fi as part of their amenities. However, depending on where you are camping, you may experience weak or spotty internet signals. It's always a good idea to have a backup plan, such as a mobile hotspot or a SIM card with a data plan.
Recreation and Entertainment
RV camping is all about enjoying the great outdoors, but it's also important to have some entertainment options when the weather is bad or you need a break from the sun. Many RV parks offer recreational activities like hiking trails, swimming pools, and playgrounds. Some even have game rooms or movie theaters. It's always a good idea to check the park's website or call ahead to see what activities are available.
Pet-Friendly Amenities
If you're traveling with your furry friend, it's important to find a campground that is pet-friendly. Many RV parks have designated dog parks or walking trails, and some even offer pet grooming services. It's always a good idea to bring some extra dog food and treats, as well as a leash and waste bags.
By keeping these amenities in mind, you can ensure that your RV camping trip is comfortable, convenient, and enjoyable. Happy camping!
Outdoor Activities and Attractions
Hiking and Biking Trails
With Austin's abundance of parks and natural areas, hiking and biking enthusiasts will have plenty of options to choose from. One of the most popular hiking trails in the area is the Barton Creek Greenbelt, with over 12 miles of scenic trails. Mountain bikers will enjoy the Walnut Creek Trail, a 10-mile off-road trail with jumps, curves, and steep inclines.
Water Recreation at Nearby Lakes and Rivers
The rivers and lakes in the Austin area offer a plethora of outdoor activities such as kayaking, fishing, and swimming. Lady Bird Lake is one of the most popular spots for paddleboarding and canoeing, while Lake Austin is ideal for boating and water skiing. The Comal and Guadalupe Rivers are also popular tubing destinations.
Wildlife Watching and Birding
Bird watching enthusiasts will be delighted to know that Austin is home to over 300 bird species. The Balcones Canyonlands Preserve is a great area to spot endangered species like the Golden-cheeked Warbler and the Black-capped Vireo. Additionally, the Barton Creek Habitat Preserve is home to diverse wildlife, including the coyote, white-tailed deer, and mountain lion.
Local Parks and Nature Preserves
Take a break from the hustle and bustle of city life and visit one of Austin's many parks and nature preserves. The Zilker Botanical Garden offers visitors breathtaking views of waterfalls, ponds, and seasonal flowers. The Wild Basin Wilderness Preserve provides 227 acres of scenic trails, wildlife sightings, and educational programs.
Golf Courses and Disc Golf
Austin is also home to some of the best golf courses and disc golf parks in Texas. The Teravista Golf Club offers a challenging par-72 course with scenic views of the Texas Hill Country. The Roy G. Guerrero Park is perfect for disc golf lovers, featuring an 18-hole course with wooded areas and open fields.
Conclusion
If you're looking to experience the best of RV camping in Texas, Austin is the place to be. With a variety of campgrounds, amenities, and outdoor activities, you can be sure to create unforgettable memories. Pack your bags, gather your loved ones, and explore the beauty and culture of the Lone Star State.