Hello, cosmic families! If you're dreaming of a family adventure that's literally out of this world, look no further. Astro-tourism isn't just for lone wolves or couples, it's a universe of fun for families, too. Picture this: your RV, the open road, and an infinite starry sky above – it's a trip that combines education, adventure, and unforgettable bonding moments. Ready to launch your family into an astronomical adventure? Let's navigate the galaxy of family-friendly astro-tourism!
Sparking Stellar Interest
To start your astro-tourism adventure, introduce your kids to the wonders of the cosmos through age-appropriate resources:
Books: "There's No Place Like Space: All About Our Solar System" (ages 4-8) is a fun and informative book by Tish Rabe. Get your little ones excited about (and prepared for) the adventure ahead with "The Astronomy Activity Book for Kids" (ages 5 – 9. And for older kids (8-12), "Hidden Figures Young Readers' Edition" by Margot Lee Shetterly is inspiring.
Apps: SkyView Lite is a user-friendly stargazing app. Point your device at the sky to identify stars, constellations, satellites, and more!
Videos: Websites like NASA's Space Place provide a collection of engaging videos, animations, and games that can educate and excite kids about space.
Star-Studded Activities
Making the sky-watch fun and interactive will keep the younger ones engaged and learning. Here are a few star-studded activities:
Star Chart Navigation: Teach your children how to navigate the night sky with a star chart. It's a fun, hands-on way to learn about constellations.
Astro-Photography: If your kids show interest in photography, astro-photography can be a thrilling new avenue for them. They can start with simple shots of the moon and move onto capturing star trails.
Star-Gazing Bingo: Create a bingo card with different celestial objects (like various constellations, the moon, a shooting star). Whoever spots them first wins!
DIY Sundial: Teach your kids about the movement of the sun and timekeeping by helping them make a sundial.
Plan a Star Party: Have a fun family camping night under the stars. Make it more exciting with some marshmallows, a telescope, binoculars, and plenty of blankets.
More Fun & Games: Who says learning can't be fun? Mix education with entertainment through these 12 astronomy-themed games that can be enjoyed outdoors.
The Importance of Safety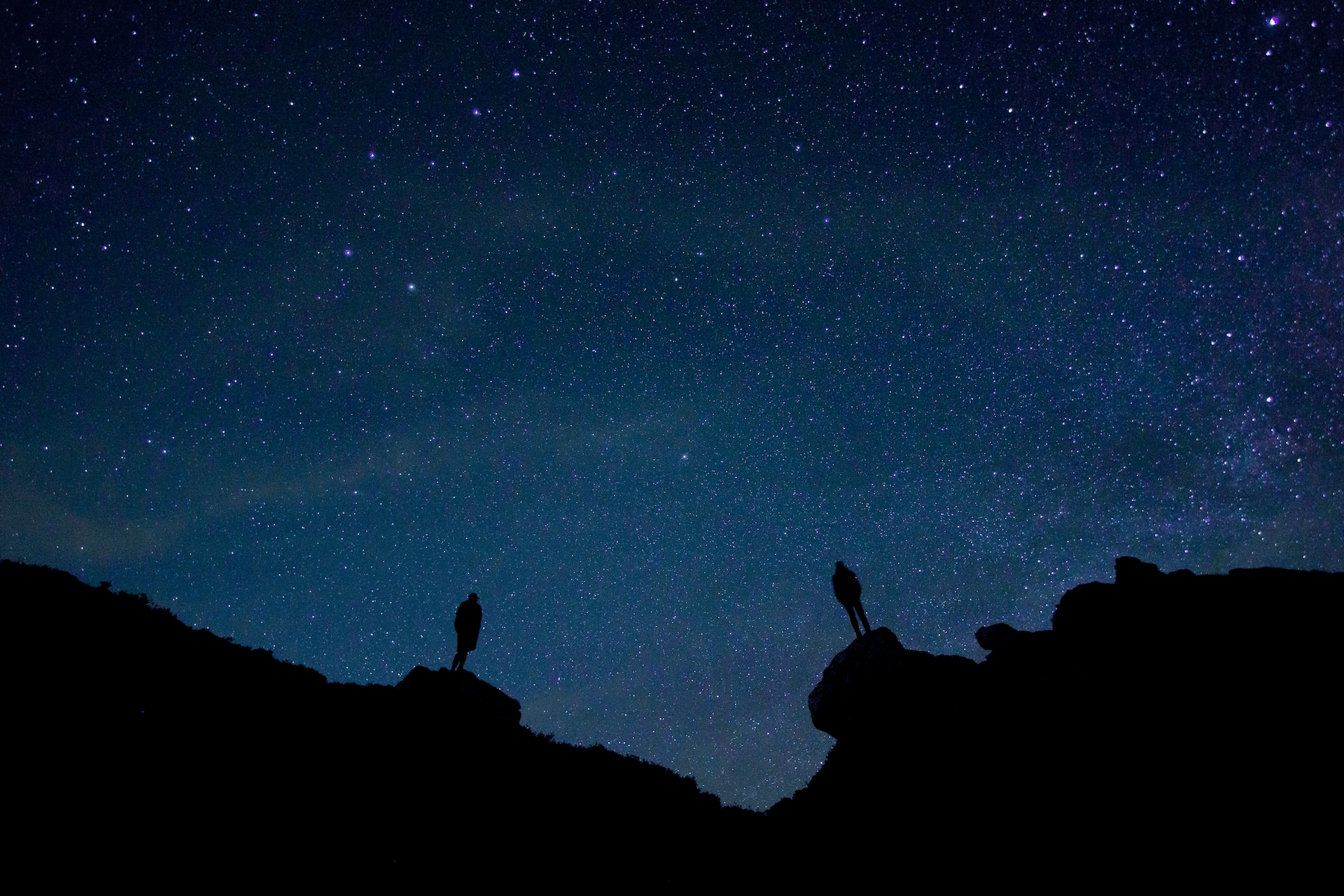 Lastly, remember to always prioritize safety. Ensure children are supervised when using equipment like telescopes and binoculars. Teach them the importance of preserving night vision and remind them not to shine lights into others' eyes.
Astro-tourism with your family is more than just a vacation; it's an opportunity to explore, learn, and bond. And while you're nurturing a love for the cosmos in your little ones, who knows? You might be sparking the passion in the next Neil Armstrong or Mae Jemison!
Embarking on a family astro-tourism adventure is an immersive way to give your kids a hands-on education about the universe. As they identify constellations, spot planets, and learn about the vast expanse of the cosmos, they'll be gaining knowledge that no textbook can offer. Plus, the magical memories of RVing under the starlit sky will stick with them long after the vacation ends.
As you set off on your astronomical adventure, don't forget to pack essentials like warm clothing, snacks, water, and a first aid kit. Be mindful of your location, watch the weather forecast, and most importantly, remember to have fun.
With a little preparation and creativity, your astro-tourism family getaway can combine education, exploration, and excitement into an unforgettable journey. So, dust off that telescope, rev up the RV, and get ready to reach for the stars!
Remember, the universe is a vast and beautiful place, full of wonder and mystery. Whether your adventure leads you to the grandeur of the Milky Way, the shimmering dance of the Aurora Borealis, or the timeless journey of the constellations, each night of camping brings a new celestial spectacle to behold. Through the lens of astro-tourism, your family can capture these incredible moments, creating shared memories that will last a lifetime.
So, are you ready to embark on your stellar family adventure? The cosmos is calling!