Embarking on a road trip along the Pacific Coast Highway is a dream adventure for many travel enthusiasts. The combination of stunning coastal landscapes, picturesque towns, and a sense of freedom on the open road makes it an unforgettable experience. And what better way to explore this iconic route than in an RV? Imagine cruising along the rugged coastline, stopping at breathtaking viewpoints, and camping under starlit skies. Prepare to embark on an unforgettable journey that will leave you with lifelong memories.
Planning your RV trip along the Pacific Coast Highway
Before revving up your RV engine, it's crucial to consider the optimal time to embark on this coastal escapade. While the Pacific Coast Highway is a year-round destination, some seasons offer more favorable conditions. The summer months from June to August can bring pleasant weather, but be prepared for larger crowds and higher prices. Spring and fall offer milder temperatures and fewer tourists, making it an ideal time for a more tranquil journey. However, if you don't mind braving the elements, winter can provide a unique experience with dramatic scenery and fewer visitors.
To ensure a smooth and enjoyable journey, it's wise to map out your route along the Pacific Coast Highway. While spontaneity adds excitement to any road trip, having a general plan helps you make the most of your time and avoid any major detours. Research the must-see destinations and attractions that interest you, and plot them on your map. Consider the distance between each stop and the time needed to explore. Remember, flexibility is key, so allow room for unexpected discoveries and detours that might pop up along the way.
Must-see destinations and attractions along the Pacific Coast Highway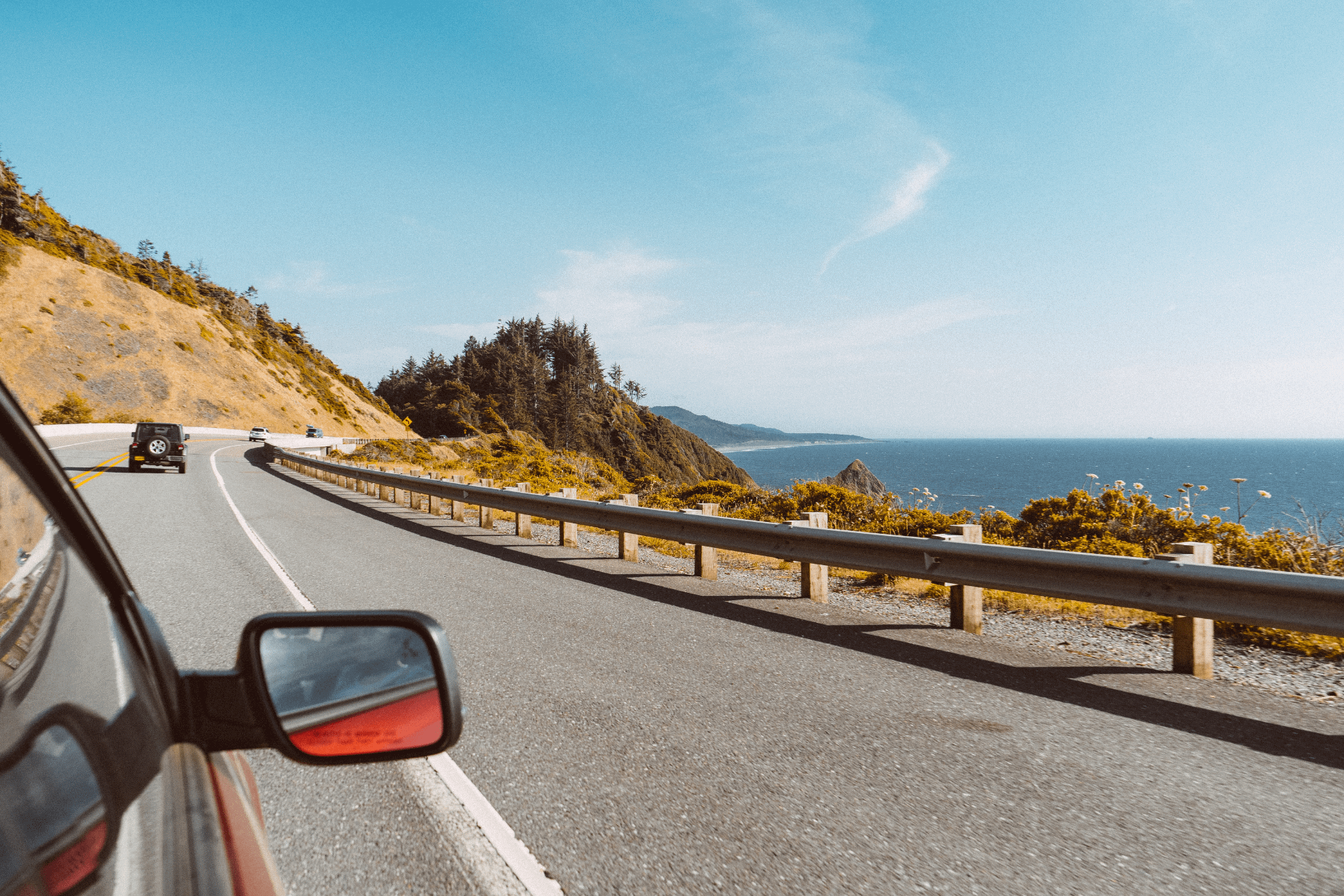 California: Golden Gate Bridge and San Francisco
No Pacific Coast Highway adventure is complete without a visit to San Francisco and the iconic Golden Gate Bridge. Traverse the bridge, explore the city's vibrant neighborhoods, and sample some world-class cuisine. Don't forget to snap a selfie with the bridge in the background for the ultimate bragging rights.
California: Big Sur and McWay Falls
Get ready to be blown away by the breathtaking beauty of Big Sur. Marvel at the dramatic cliffs, turquoise waters, and the enchanting McWay Falls. Take a hike, watch for marine life, and let the tranquility of this coastal gem wash over you.
Oregon: Cape Perpetua Scenic Area and Thor's Well
Continue your Oregon exploration by venturing to the Cape Perpetua Scenic Area. Witness the natural wonder of Thor's Well, a mesmerizing sinkhole that appears to swallow the sea. Check the tide schedules and exercise caution while observing this awe-inspiring phenomenon.
Oregon: Cannon Beach and Haystack Rock
Crossing into Oregon, make a pit stop at Cannon Beach, where you'll find the majestic Haystack Rock rising from the ocean. This picturesque spot is a photographer's dream and offers ample opportunities for beachcombing, tide-pooling, and simply enjoying the serenity of the Pacific Northwest.
Washington: Olympic National Park and Ruby Beach
As you approach Washington, don't miss the chance to immerse yourself in the wild beauty of Olympic National Park. Hike through lush rainforests, marvel at the snow-capped peaks, and make a stop at Ruby Beach. With its unique rock formations and driftwood-laden shores, this spot offers a memorable glimpse into the rugged Pacific Northwest coastline.
Tips for RV camping and accommodations along the Pacific Coast Highway
Researching and booking RV-friendly campsites

Essential amenities and facilities to consider

Packing essentials for RV camping
RV parks and campgrounds along the Pacific Coast Highway
Scenic drives and breathtaking viewpoints on the Pacific Coast Highway
Driving the iconic Bixby Creek Bridge
Prepare to have your breath taken away as you cross the iconic Bixby Creek Bridge. With the majestic Pacific Ocean as your backdrop, this architectural marvel offers a picture-perfect moment. Don't forget to capture the epic Instagram-worthy shot!
Taking in the views from Point Reyes National Seashore
Nature lovers and photography enthusiasts will appreciate the beauty of Point Reyes National Seashore. Take a break from driving and explore the rugged coastline, dramatic cliffs, and picturesque beaches. Don't be surprised if you spot wildlife like seals, whales, or bald eagle!
Exploring the beauty of Cape Meares Scenic Viewpoint
Make a pit stop at Cape Meares Scenic Viewpoint and prepare to be amazed by the panoramic views of the Oregon coast. This hidden gem offers a glimpse into nature's raw and untouched beauty. Don't forget to bring your camera and capture the stunning vistas from the viewpoint.
Exploring the coastal towns and cities along the Pacific Coast Highway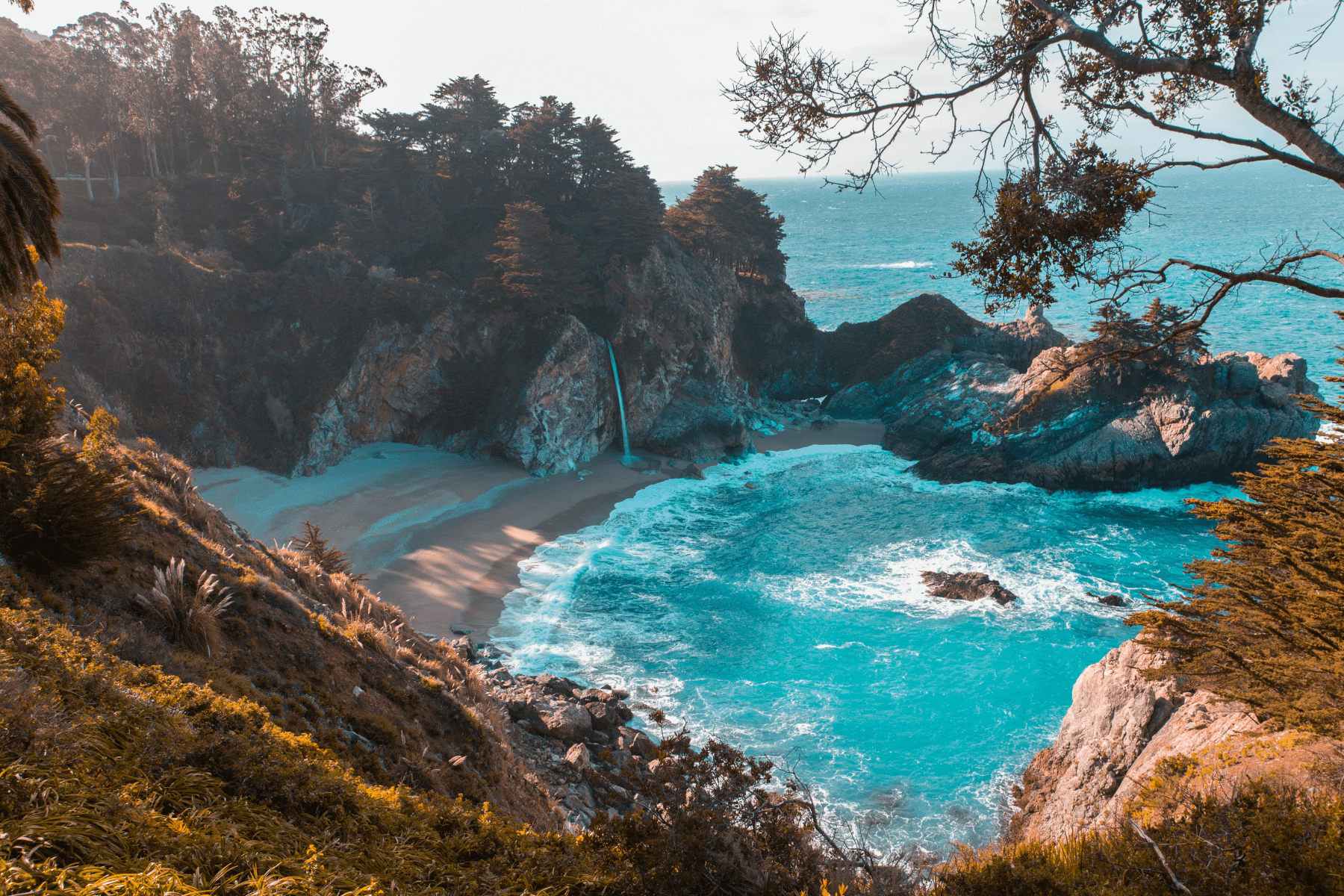 Santa Barbara: A charming beachfront city
Santa Barbara is the perfect place to unwind and soak up the California sun. With its picturesque beaches, Spanish architecture, and many wineries and restaurants, this charming beachfront city offers a delightful blend of relaxation and fun. Don't forget to take a stroll along Stearns Wharf and savor some delicious seafood.
Monterey: Rich history and marine life
Monterey is a coastal gem with a rich history and vibrant marine life. Explore the famous Monterey Bay Aquarium, go whale watching, or take a walk along the historic Cannery Row. Don't miss the opportunity to indulge in some fresh seafood and experience the charm of this coastal town.
Seattle: Vibrant cityscape and culinary delights
As you venture further north, the vibrant city of Seattle awaits. Known for its iconic Space Needle, lively Pike Place Market, and thriving music scene, Seattle is a city like no other. Indulge in culinary delights, discover local coffee shops, and soak in the breathtaking views of Puget Sound. Don't forget your umbrella!
Adventurous activities and outdoor experiences along the Pacific Coast Highway
Whale-watching tours and marine wildlife encounters
Hiking and exploring coastal trails
Surfing and water sports adventures
Embarking on a road trip along the Pacific Coast Highway in an RV is a journey filled with beauty, adventure, and unforgettable experiences. Whether you're captivated by the scenic drives, exploring charming coastal towns, seeking outdoor thrills, or enjoying the comfort of RV parks, the Pacific Coast Highway has it all. So buckle up, hit the road, and let the coastal magic unfold before your eyes.