Hiking is undoubtedly Southern California's favorite pastime. How else can you feel smug about all that sunshine and scenery without getting out there in it? Countless miles of trails cross the Southland's coastlines, mountains, and deserts, enticing locals and visitors alike to log some miles. If you're on a camping trip in SoCal, going for a hike is a must. It could be a mile-long stroll along a windswept bluff, a morning trek into a quiet canyon, or a serious quest to reach a high mountain peak. The diversity of the region's landscapes means that everyone can enjoy their own personal picks of the best hikes in Southern California.
Take our advice and bring plenty of sunscreen and water, even if it's cloudy — even if it's chilly. Even if you're from a tough-guy state and think California's trails are for wusses. And don't let Southern California's ubiquitous urban sprawl trick you – there are some remote, rugged, and seriously difficult trails out there. You know best whether those are the hikes you're drawn to or should probably avoid.
One more piece of advice: Sign up for early access to BookOutdoors.
Brush Canyon Trail, Los Angeles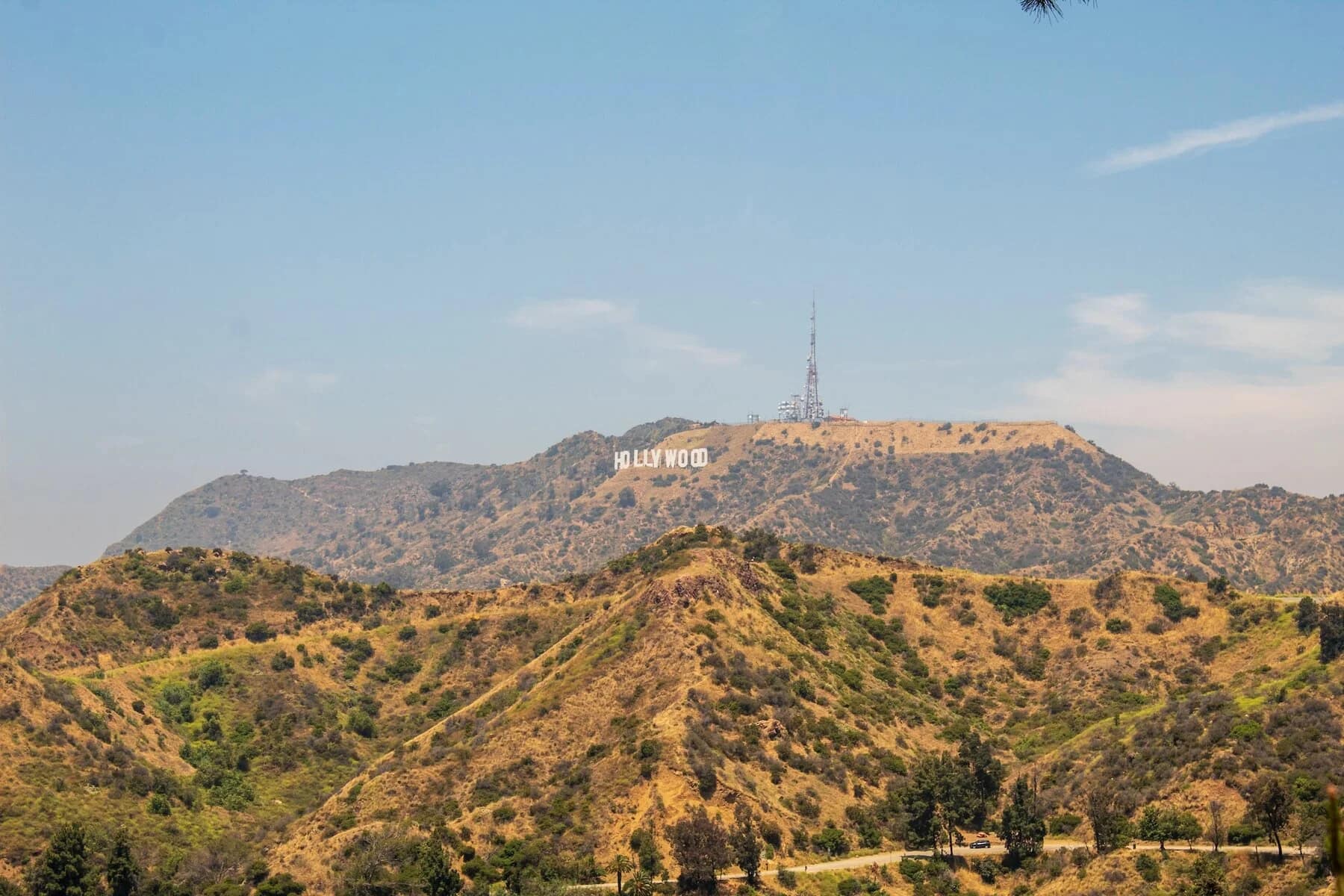 There are few more iconic landmarks in Southern California – nay, the world – than the Hollywood Sign. Brush Canyon Trail is one of three trails in LA's Griffith Park that takes you as close as you can get to those 45-feet-tall mountainside letters as you can (legally) get. Know that the letters are behind a guarded, chain-link fence, so you won't get close enough to touch them. That doesn't change the fact that this is one of the best hikes in Southern California for photo ops and the tourist-trap checklist.
It's easy to forget you're in the midst of a massive, sprawling city while hiking in Griffith Park. Much of this section of the shrubby chaparral-covered Santa Monica Mountains is left wild. Reach the peak of the moderate-level, 6.5-mile Brush Canyon Trail, just below the ridgeline of the 1,708-foot Mount Lee, and the panoramic views across the city will definitely remind you where you are. Allow three hours for the trip, and consider adding a side trip to Bronson Caves, a famous TV, and movie filming site.
Skull Rock, Joshua Tree National Park
A unique ecosystem at the intersection of the Mojave and Colorado deserts, Joshua Tree National Park, is one of Southern California's most popular outdoor destinations. Its most famous sights are those bizarre, super-photogenic Joshua trees (which are not actually trees). But the park's otherworldly rock formations deserve some love, too. Tumbled collections of boulders can really bring out your inner kid, calling you to climb and scramble and add hours to even the most modest hike. If that sounds like your hiking style, hit the 1.7-mile round-trip loop from Jumbo Rocks Campground to Skull Rock. Spoiler: There's a rock that looks like a giant skull. It's very cool. Very metal.
California's National Park service ranks the Skull Rock trail as easy and doable year-round but advises summertime hikers to depart before 9 a.m. Hardcore hikers might want to combine it with some of the park's moderate or challenging trails, always with adequate safety considerations. These include bringing salty snacks, plenty of water (fill up at the campground), and thorough sun protection.
Need a California campground? You can find, compare and book campsites with BookOutdoors.
Devil's Backbone Trail up Mount Baldy, Angeles National Forest
Its real name is Mount San Antonio, but most Californians call the tallest mountain in the San Gabriels "Mount Baldy." At 10,066 feet and often capped with snow, summiting Mount Baldy is a serious challenge suited to experienced hikers only. In winter, it requires real mountaineering experience. The reward for considerable required effort is one of the best hikes in Southern California at high elevations.
There are several trail options to reach the summit. Devil's Backbone Trail covers 14 miles out and back with a 4,268-foot elevation gain. Remember your hiking poles to help cover the steep terrain. Plan for an all-day hike (at least 7 to 8 hours) and reach the trailhead early if you want to have a little time to rest and take in the views from the top. Camping is readily available in Angeles National Forest, too.
Borrego Palm Canyon Trail, Anza-Borrego Desert State Park
Two hours east of San Diego is a vast, otherworldly desert landscape spanning some 600,000 acres: Anza-Borrego Desert State Park. Safe camping and hiking here take some planning and a sensible approach, but in the winter months, the hiking trails can be very pleasant. You still need full sun protection, though — sunscreen, a wide-brimmed hat, sunglasses, and preferably light-colored clothing.
A highlight is the Borrego Palm Canyon Trail, a 3-mile round trip that leads you to a fan palm oasis. Surprising to most, this is the only palm tree species native to California. Pick up a trail guide at the visitor center to entertain your hiking pals with even more desert trivia.
Torrey Pines State Natural Reserve Trails
Torrey Pines State Natural Reserve, just north of San Diego, is named for a rare pine tree that dots a set of picturesque headlands. As a hiking destination, the reserve is popular for combining the coastal scenery of salt marshes and waterfowl habitats with rugged clifftop geology. You can also stroll on the beach during low tides. Six trails cross the reserve, all short and easy enough to complete in any desired combination. They range from the ⅔-mile Guy Fleming Trail along the ocean bluffs to the Broken Hill Trail with two forks and beach access.
Ready to Hit the Hiking Trail in Southern California?
Whatever picture you have in mind of the best hikes in Southern California, know that it only represents a fraction of this wild and diverse region. Any of those trails might be the highlight of a California hiking trip, so be sure to make time to take a hike.
Don't forget to sign up for early access to BookOutdoors.