If you're looking for big sky desert camping, look no further than gorgeous Sedona, Arizona. Nestled between steep canyon walls, red rock buttes, and pine forests, Sedona is home to some of the best camping you can imagine. Whether you are staying for a week or just a few days, get ready to pack up your RV and head out on a scenic adventure.
Sedona camping offers many options depending on your equipment and amenity requirements. From basic pull-through sites to extravagant RV resorts, there is something for everyone in Sedona, no matter your tastes. Come along as we explore the best camping the desert has to offer.
Where to RV Camp in Sedona
The first thing to sort out when you're planning your next RV road trip to Sedona is to decide where to park your rig and set the brakes. Fortunately, Sedona has many different offerings in and around the city, so you can choose the best campsite for you. From state parks to national sites, you can find any type of campground at any price point, no matter your style or budget. 
State Parks
Arizona is home to 31 state parks, and there are plans to add more by the end of 2022. While not all state parks in Arizona allow camping, most do, and many have both developed and dispersed campgrounds. RV sites in the Arizona State Park system are priced from $30 to $35 per night, depending on your equipment length and site size. Pets are allowed inside the state park campgrounds, and dogs must be kept on leashes no longer than 6 feet in length. 
Dead Horse Ranch State Park
The closest state park for RV camping is Dead Horse Ranch State Park, located just outside of Sedona. Campers can choose from one of four developed campgrounds, with sites featuring basic amenities like a fire ring, picnic table, grill, and lantern post. There is a centrally located bathhouse and dump station, along with an on-site camp store for anything you may have forgotten. Electric RV sites at Dead Horse Ranch tend to fill up quickly, but you can reserve a space up to six months in advance.
National Parks
With 22 national sites, Arizona is in the top five states with the most national parks and historical sites. However, only four of the national parks in Arizona have campgrounds. Fortunately, however, there's one main national park in Arizona, close to Sedona, that allows camping.
Grand Canyon National Park
Perhaps the grandest of all our national parks, Grand Canyon National Park is a unique treasure that has captured visitors from all over the world since its founding in 1919. Founded by John Muir, aptly regarded as the father of our national parks, Grand Canyon National Park features tons of developed and dispersed campgrounds, miles and miles of hiking, biking, and equestrian trails, and the star of the park, the Grand Canyon.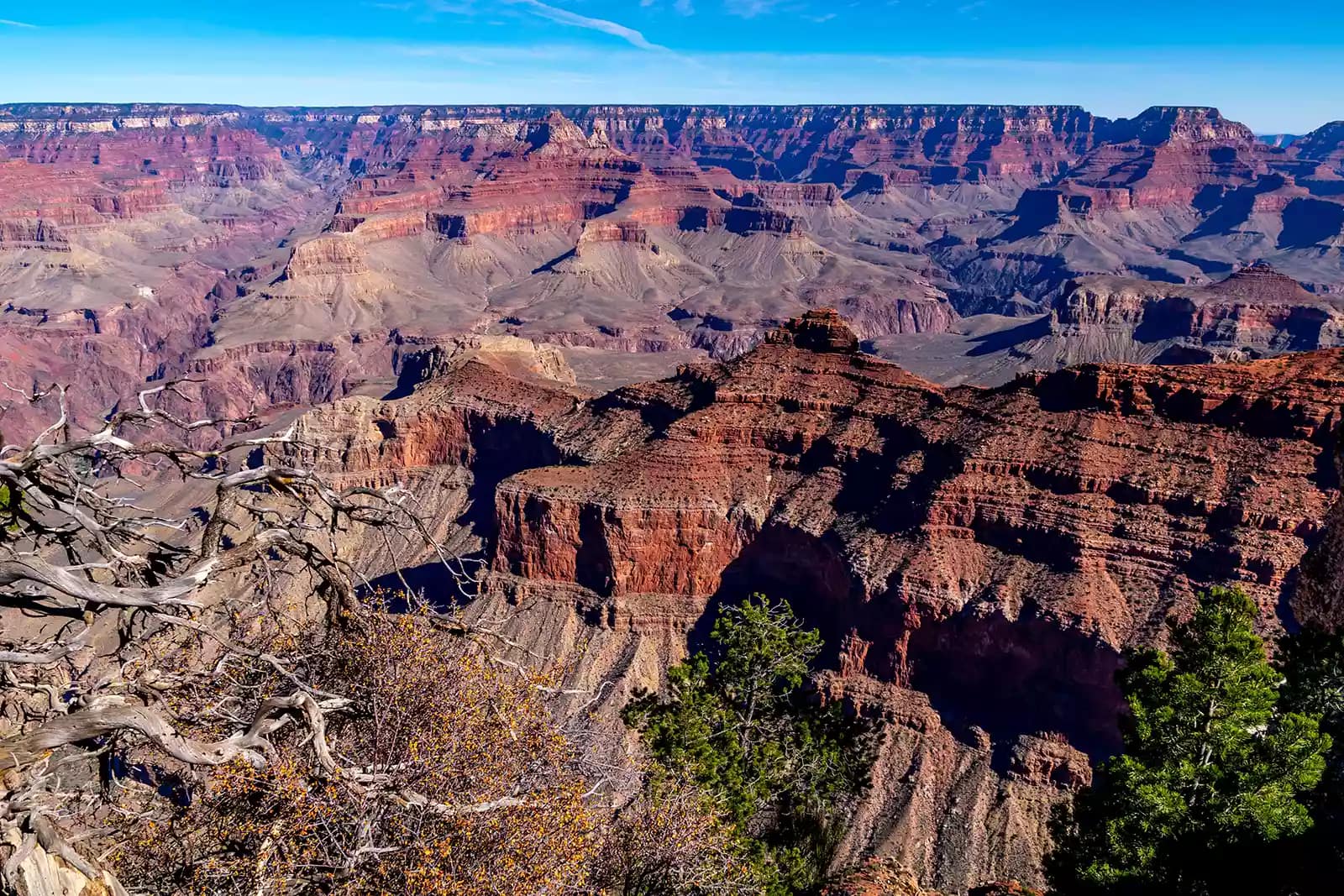 Campers are encouraged to make their reservations as far in advance as possible because Grand Canyon National Park is one of the busiest parks in the nation. RV sites are equipped with tent pads, fire rings, picnic tables, grills, and lantern poles. There are also electric hookups and a shared bathhouse and dump station. Don't expect any extras like Wi-Fi or cell service at the park.
Private RV Camping in Sedona
If you are looking for an RV camping experience in Sedona that provides a little more than basic amenities, you'll want to check out the many private camping options in and around the city. RV parks and resorts usually feature more hotel-like amenities that are an upgrade from a basic fire pit and shared shower. 
Rancho Sedona RV Park
Located right in the heart of Sedona, the Rancho Sedona RV Park is a perfect getaway for those looking to upgrade their RV road trip and experience the many offerings in the city. At Rancho Sedona, guests can enjoy peace and tranquility at their campsite, with an on-site stock-filled pond for fishing or a lazy day on the Colorado River. The park features spacious campsites as well as an on-site laundry facility, outdoor sports courts, a dog park, and free Wi-Fi and cable hookups.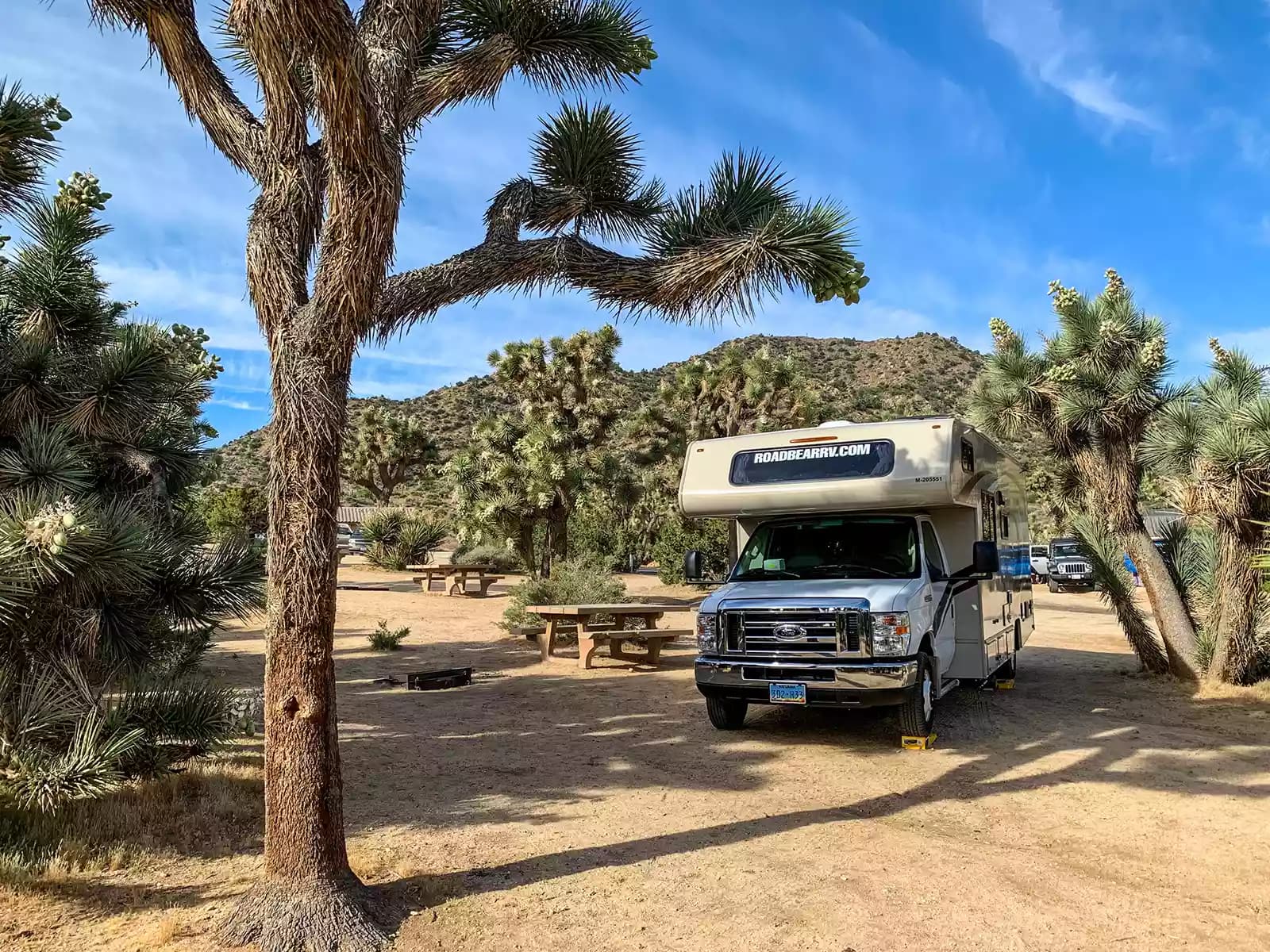 Munds Park RV Resort
Just outside the Coconino National Forest sits Munds Park RV Resort, a resort-style RV park with both privacy and glamour in mind. Nestled on over 100 acres of pine forests, Munds Park boasts two restaurants and bars, miles of off-roading trails, a recreation hall, heated and unheated pools, a fitness center, and a convenience store. Campers at Munds Park can also enjoy spacious sites with free Wi-Fi, cable, and electricity. Munds Park costs more than standard campsite prices at state or national parks, but the included amenities make it totally worth it. 
Find more great private RV parks in Sedona when you book with BookOutdoors!
Distant Drums RV Resort
From access to hiking in Red Rock and Montezuma Castle to winery tours and casino trips, the luxurious Distant Drums RV Resort has everything you could ask for in a Sedona camping trip. The resort features amenities like a heated pool and jacuzzi, game room, dog park and several onsite camp stores. You can experience several natural features of Sedona, all centrally located from Distant Drums.
Book Your Next RV Road Trip to Sedona with BookOutdoors
BookOutdoors is your one-stop shop for booking your next RV road trip. With no booking or membership fees, BookOutdoors can give you access to tons of great Sedona camping options for less than those other booking sites. So don't waste your time or money anywhere else. Book now with BookOutdoors, and you know you'll be getting a great deal. Just remember to leave no trace!